Applications Of SFSP Feed Hammer Mill
The SFSP feed hammer mill is composed of hopper, ball type magnetic separation machine, guide mechanism, upper casing, operation gate, rotor, engine base and shock absorber. It can be used grinding corn, wheat, soybean, sorghum, also grinding forage and medicine raw materials. And it is widely suitable for large and medium feed mills and large scale breeding factory and pharmaceutical factory.
1.Water drop grinding chamber design, it can remove circulation to get secondary crushing and improve grinding uniformity and capacity.

2.Adopt direct drive, new bibby coupling, avoid bearing heating.

3.Import advanced bearing, long life, and stable run.

4.Can use impeller feeding, variable frequency feeding, screw conveyor, stepless feeding and various feeding system.

5.Feed hammer mill rotor by checking, equipment operation less vibration, less noise, more stable.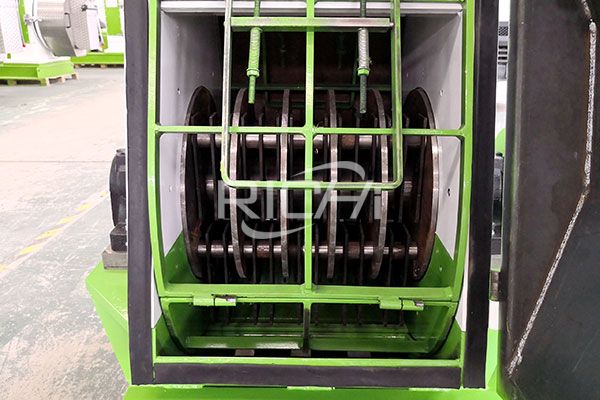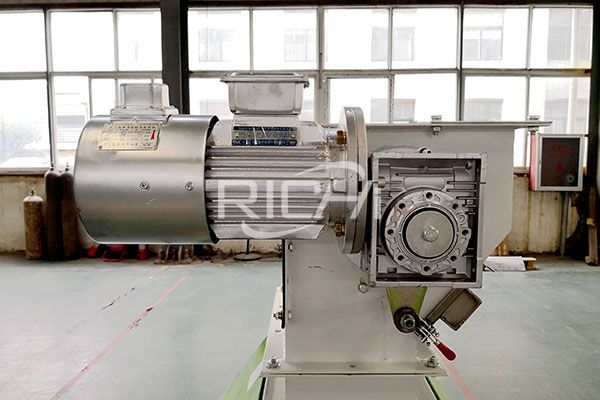 Working Principle Of SFSP Feed Hammer Mill
This feed hammer mill process is divided into two parts:
Hammer Blow: There are several crushing methods: crushing, grinding, smashing and Shear broke. Our machine is smashing, raw materials in grinding chamber are crushed small granular with hammer fast rotate and strike.
Mesh Filter. Some of crushed small granular are according with standard and through screen, and the rest of materials need hitting again to meet standard.
| | | | | | | | | | |
| --- | --- | --- | --- | --- | --- | --- | --- | --- | --- |
| Model | SFSP56*40a | SFSP56*40b | SFSP66*60a | SFSP66*60b | SFSP66*80a | SFSP66*80b | SFSP66*100 | SFSP138*30E | SFSP138*40E |
| Power | 30kw | 37kw | 55kw | 75kw | 90kw | 110kw | 132kw | 110/132kw | 132/160kw |
| Capacity | 3-5T/H | 4-6T/H | 5-8T/H | 6-9T/H | 8-10T/H | 10-13T/H | 12-16T/H | 15-20T/H | 18-25T/H |
| Speed | 2980r/min | 2980r/min | 2980r/min | 2980r/min | 2980r/min | 2980r/min | 2980r/min | 1440r/min | 1440r/min |