How to set up a new wood pellet production line?
When developing a wood pellet plant business plan the following things should be considered first: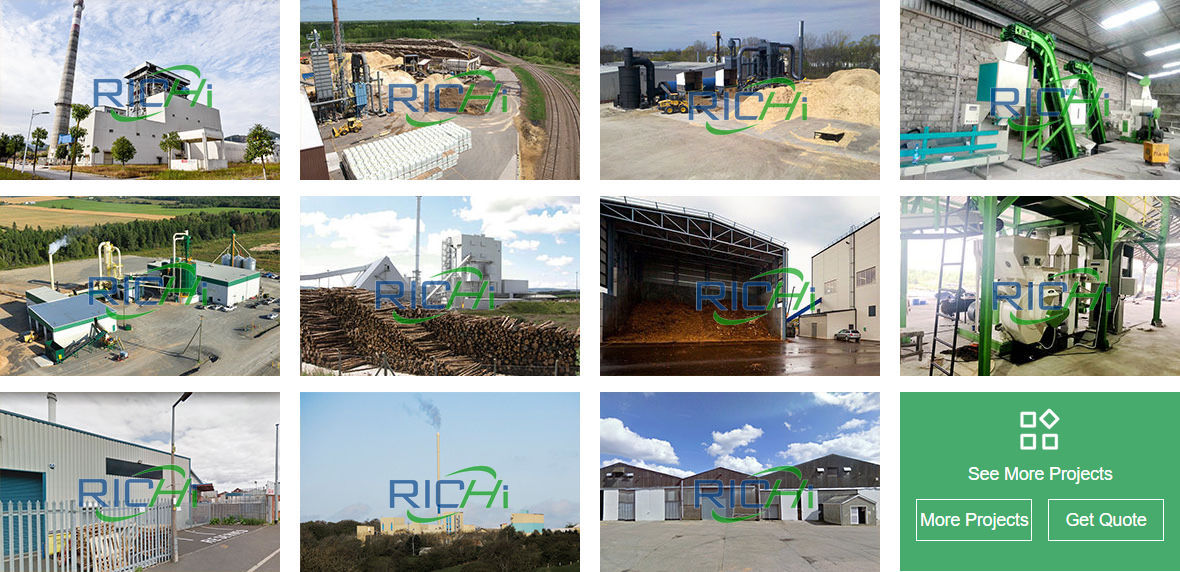 What biomass raw materials will be used?
How much of biomass raw materials can be obtained at a price point that works within your business model?
What is the incoming moisture content?
What is your target market, residential fuel, industrial grade fuel, animal bedding, feed, etc.?
What is your market area?
Do you intend to sell your end product wholesale or retail?
What is the market volume potential for the end product in your target market area?
What is the value of your end product wholesale and retail in your target market area?
What wood pellet plant volume do you plan to produce?
It is our experience that there are two types of pellet plants. At this time we will define them as pellet production lines that needs drying and does not need to be dried.


Wood pellet plant with dying system
A wood pellet plant is a facility that will receive its raw materials with a moisture content higher than 15%. This could be in the form of sawdust, wood chips, or even whole logs.
For a wood pellets factory that pelletizes products other than wood this could be spent grains, ag products, agricultural and forestry waste, alfalfa, lucerne, grass, straw, etc.
This type of wood pellet production plant will require a drying process which can add considerable cost to the initial project as well as added operating cost. When considering a wood pellet processing plant, bear in mind that raw material can be received at a moisture content as high as 50%.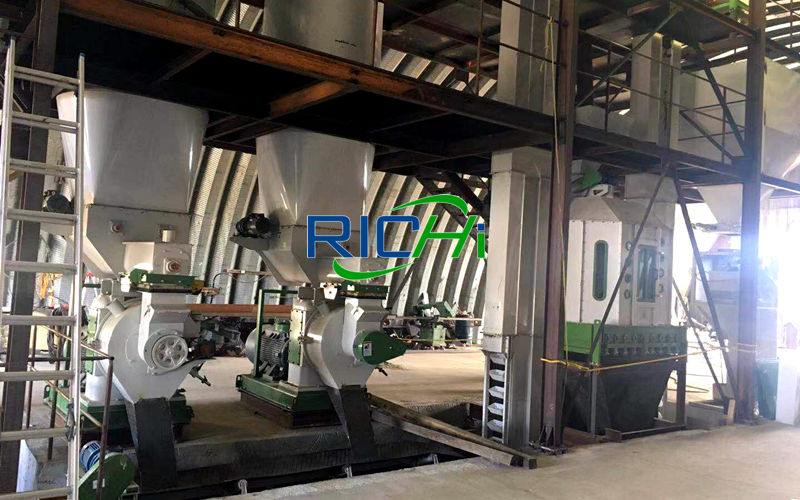 These products must be dried to something below 15% prior to the pelleting process. A typical conversion rate for wood is 2 to 1 therefore for every ton that is delivered to the wood pellet making plant, you will have ½ ton available after drying to produce pellets. If you intend to use wood to fire the burner for the dryer you will consume an additional 25% of the incoming material as fuel.
Cost to build a 300kg/h-40t/h wood pellet manufacturing plant: A good average to consider when building a wood pellet plant from start to finish is approximately 80,000 to 5 million U.S. dollars.

It doesn't take very long to understand that in order to pay for and create profit, a pellet plant doesn't need to produce large volumes (tons per hour) in order to provide the required return on investment.
Because the wood pellets industry has a very good prospect, as long as it is operated properly and reasonable wood pellet production technology and wood pellet manufacturing equipment are selected, wood pellet production lines are generally profitable.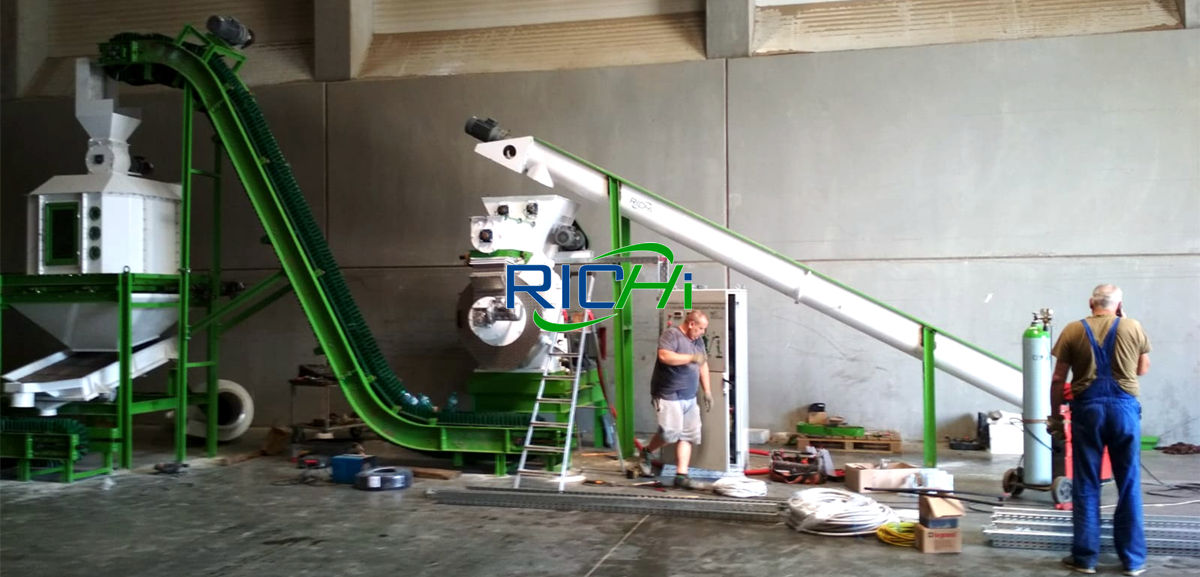 Wood pellet plant without dying system
When considering a wood pellet manufacturing plant without dying section, keep in mind that raw material will be received at a moisture content of 15% or less. In this case, no drying is required which substantially reduces the investment on the front end as well as creating a defined raw material cost.
Cost to start a new no-drying wood pellet manufacturing business: 50,000 to 3 million U.S. dollars.


It is our experience that if you can acquire dry raw materials for a cost of $45.00 per ton or less, a plant producing as little as 2 tons per hour can be profitable (assuming you are able to market the finished product for at least $125.00 per ton).
A dry pellet plant will have maintenance cost of approximately $5.00 to $7.00 per ton and will have electric cost between $7.00 and $10.00 per ton.(Each country and region is different, please consult the details online directly.)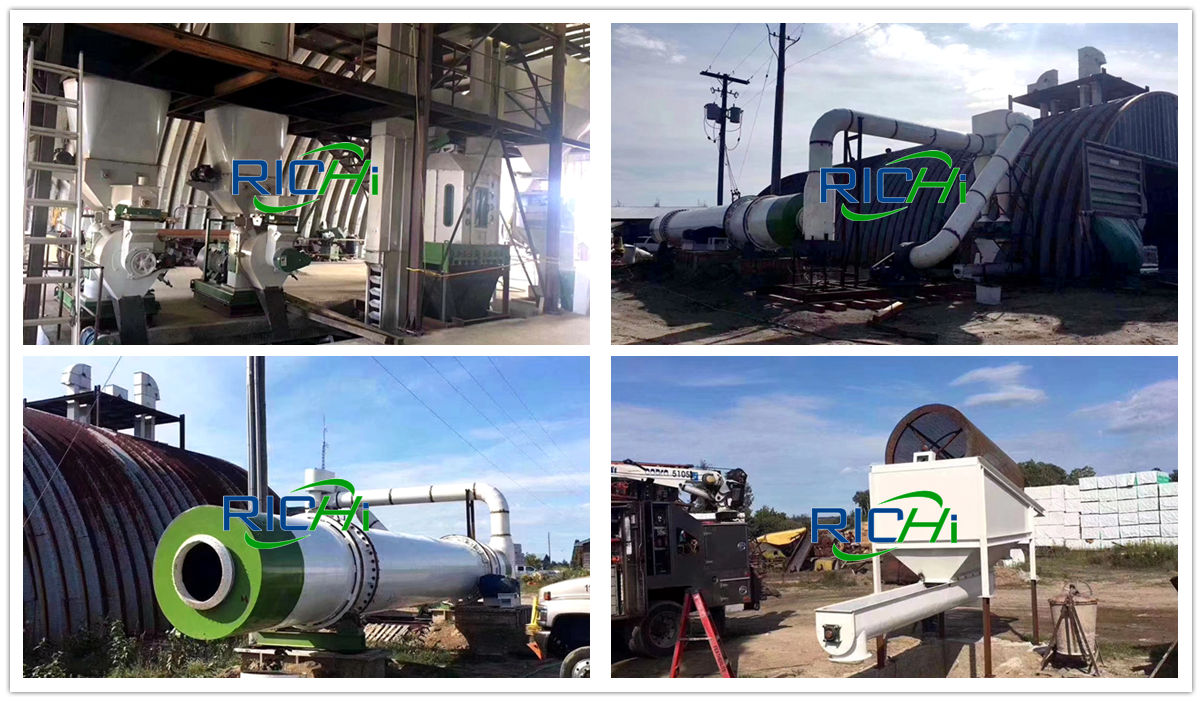 Richi Machinery complete wood pellet production lines can be combined according to different process requirements and various types of equipment to meet different customers' needs.
The following are just a few of the wood pellet plant project designs we have done. They are all customized. Even if your output is the same as the following case, your wood pellet manufacturing process and equipment configuration can still be different.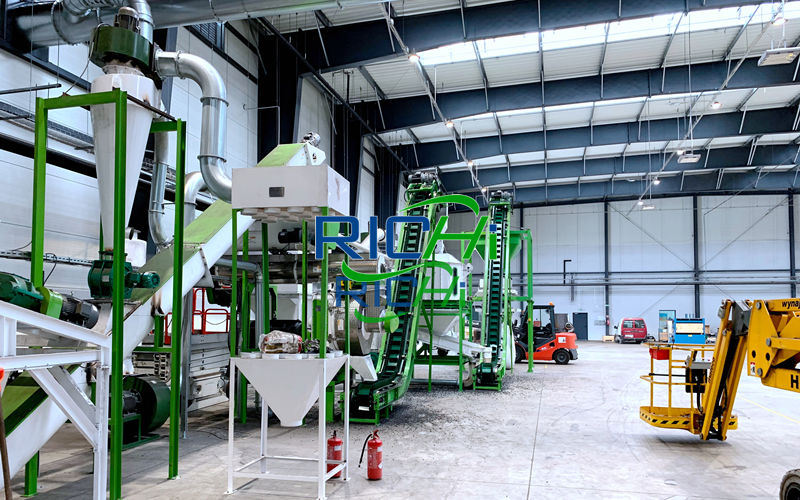 In order to avoid your misunderstanding of the wood pellet production line design, please contact RICHI directly to customize your own wood pellet production line.