Applications Of Cattle/Sheep Feed Pellet Machine
Cattle/Sheep Feed Pellet Machine are used to make Cattle feed pellets. These are a kind of compound feed and mainly made from various raw materials such as, cereals, seed from oleaginous crops and legumes, forage and dried beet pulp and additives, such as, vitamins, minerals, chemical preservatives and other essential micro-ingredients.Pelleted type of feed can be digested well and improve the performance of cattle.
1.High driving torque, steady transimmison, main shaft long service life, brief structure, easy maintenance and low maintenance cost.

2.The support sleeve of main shaft and main case is lined with brass bush to prevent occlusion and is easy to dissassembly.

3.Ring die feed pellet mill adopts automatic grease adding system

4.Gear driving system, with good transmission rate, stable and reliable performance and low noise.

5.The key components are imported to ensure longer service life and lower cost for maintenance.

6.Raw material contacting parts are made by stainless steel.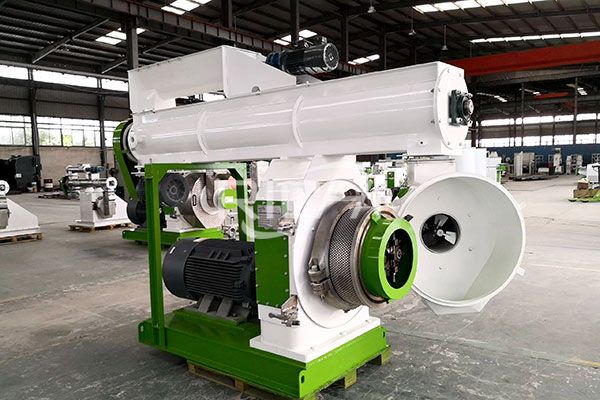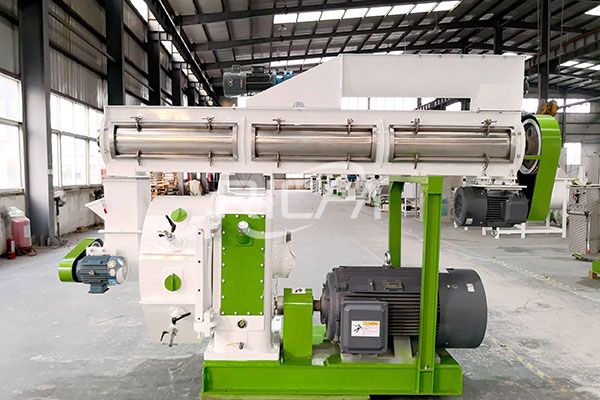 Working Principle Of Cattle/Sheep Feed Pellet Machine
The major operations involved in the production of cattle feed pellets are: raw materials preparation, primary crushing, molasses mixing, fine crushing, pellet making and packaging(optional)
1.Raw and auxiliary materials are first charged into silos and tanks where they are made ready for further processing. They are then processed by primary crusher. Crushed materials are further separated by means of a sieve, and then stored in the assorting tanks according to the kind of raw materials.
2.The raw materials are then mixed by means of a feed mixer. In this process, fatty ingredients are added to the materials in order to raise the nutritional value of the feed. The feed obtained from the mixer is blended with molasses.
3.Assorted animal feed that is crushed into fine particles is further formed into pellets by a cattle feed pellet mill.
| Model | Capacity(TPH) | Main Motor Power(kw) | Feeder Motor Power(kw) | Conditioner Power(kw) | Dia.of Ring Die(mm) | Final Pellet(mm) |
| --- | --- | --- | --- | --- | --- | --- |
| SZLH250 | 1-2 | 22 | 0.75 | 1.5 | 250 | 2~12 |
| SZLH320 | 3-4 | 37 | 1.5 | 2.2 | 320 | 2~12 |
| SZLH350 | 5-7 | 55 | 1.5 | 3 | 350 | 2~12 |
| SZLH420 | 8-12 | 110 | 1.5 | 7.5 | 420 | 2~12 |
| SZLH508 | 10-18 | 160 | 2.2 | 11 | 508 | 2~12 |
| SZLH558 | 15-25 | 180/200 | 2.2 | 11 | 558 | 2~12 |
| SZLH558D | 14-22 | 160/180/200 | 1.5 | 7.5 | 558 | 2~18 |
| SZLH678 | 20-30 | 220/250 | 2.2 | 11 | 678 | 2~12 |
| SZLH678D | 15-25 | 200/220/250 | 2.2 | 11 | 673 | 2~18 |
| SZLH768 | 25-40 | 280/315 | 2.2 | 11 | 768 | 2~12 |
| SLZH858 | 25-42 | 280/315 | 2.2 | 15 | 858 | 2~18 |