Applications Of Aquatic Fish Feed Production Line
Our fish feed extruder machine, fish feed pelletizer machine and conplete fish feed plant program ensures the fish food pellets achieve these properties; giving it the appropriate sinking attributes necessary to deliver the food to the right location in the water where each of the different species of marine life eats.


Our fish feed plant solutions are simple and effective. We strive to be a "one-stop fish feed plant manufacturer" supplying all your needs. Our packages are tailor-made to suit the specific requirements of fish feed manufacturers, whether it is our extensive knowledge or expert feed engineering along with individual fish food machines, complete fish feed processing lines, or spare parts and service availability. Our easy-to-operate fish feed plants, adaptable systems, short implementation times and proven performance make RICHI the stand out partner for the fish feed manufacturing plant.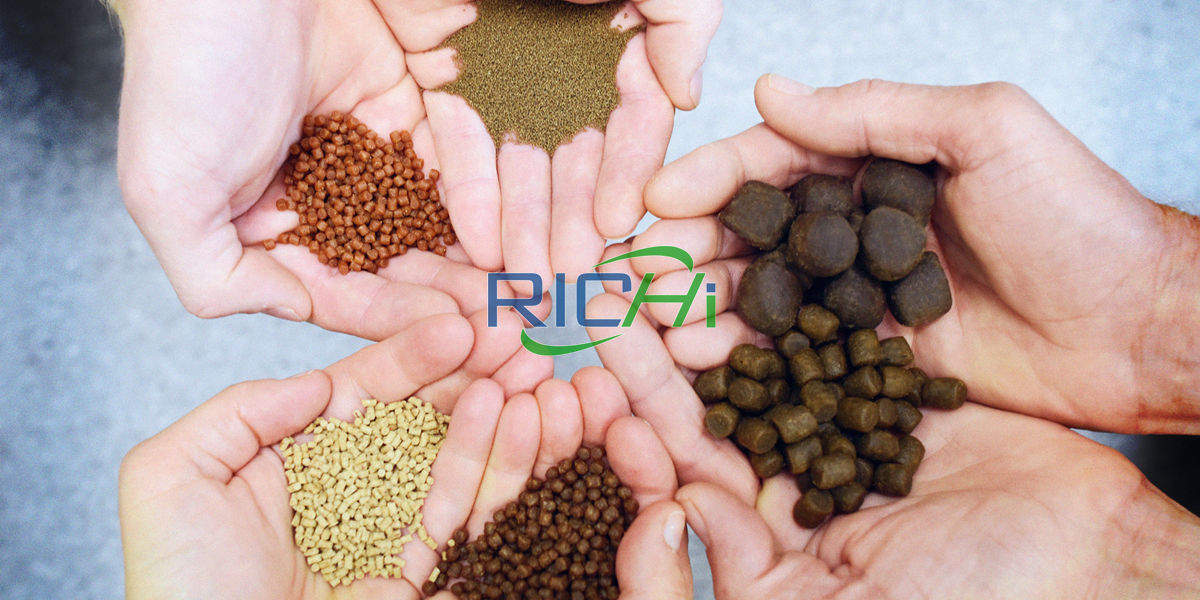 Our core competencies, leading technologies, and international business units work together in perfect unison. The RICHI staff commitment and dynamics truly distinguish us from other fish feed plant suppliers. Experienced fish feed plant project managers teamed with specialized, subject area experts ensures that we exceed your expectations every time. Through outstanding performance, mastery of key fish feed manufacturing process technologies, and engineering capabilities, RICHI has become a leading global supplier of fish feed machine and fish feed mills.
How to build a new fish feed production line for your fish feed mill or fish farm?
According to customer different fish feed production types, different output configuration can be customized. We devote ourselves to undertaking all fish feed production line with 1-20 tons per hour and to providing more value added service to all the fish feed companies.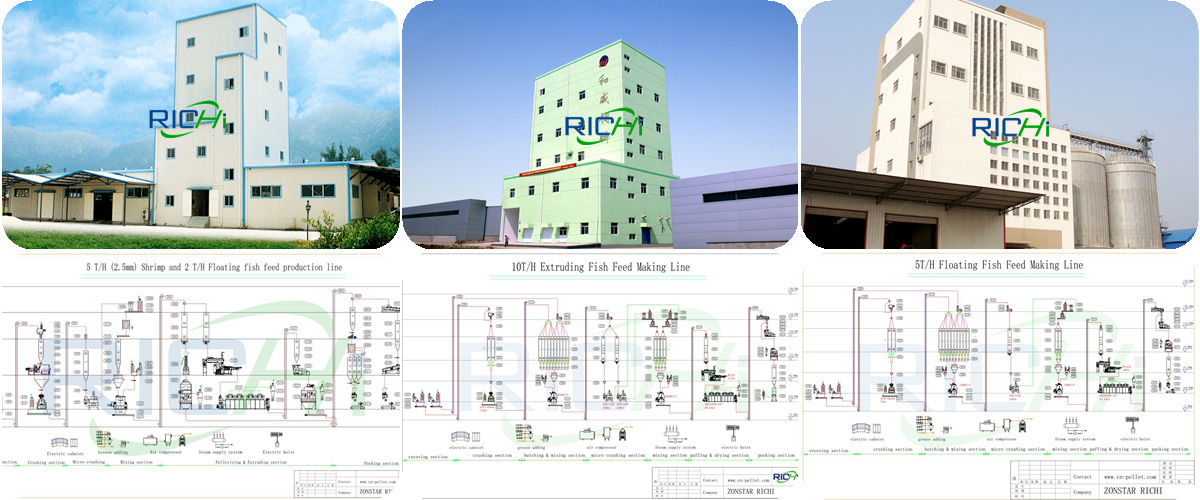 Richi Machinery provides global fish feed producers with a one-stop, complete set of professional fish feed production plant solutions (business plan for fish feed production) to solve the problems of fish feed companies, especially pure investment customers, such as technical difficulties and poor understanding of fish feed making machine, so that the needs and positioning of the fish feed mill project are more clear, and at the same time, the fish feed mills' fish feed machine selection range is more concentrated, reducing the cost of energy and financial resources.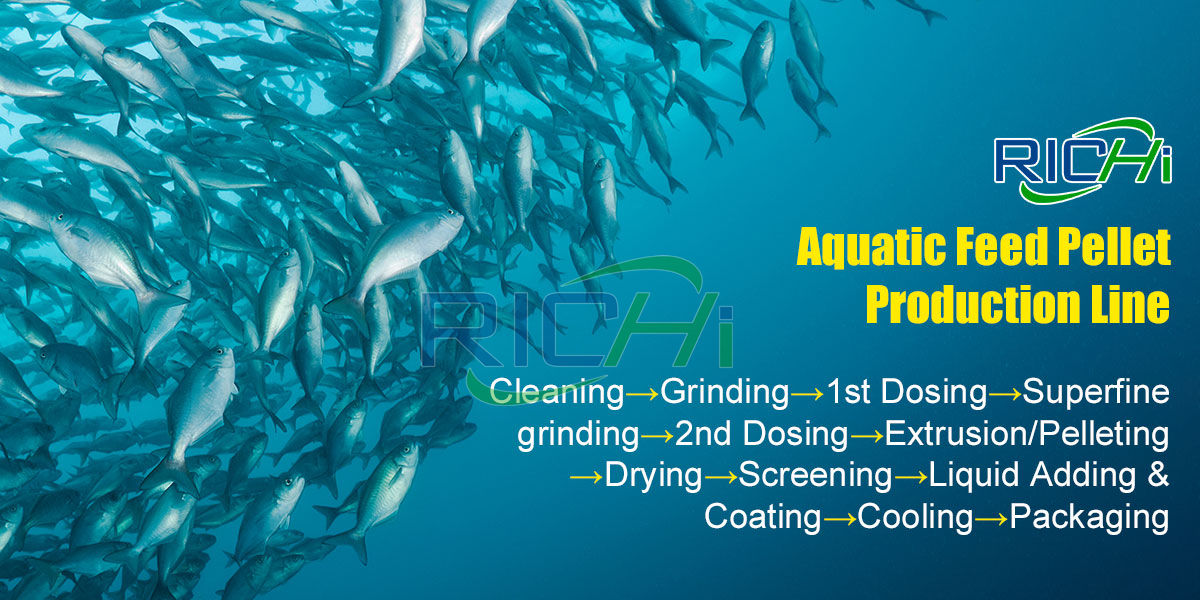 If you want to start a new fish feed pellet plant for your fish feed factory or shrimp farm, you should pay attention to the following main fish feed manufacturing process:
Determine the scale of aquatic feed mill.
Determine the feed process and recommend fish feed machine.
Control mode selection of the fish feed production line.
Fish feed manufacturing plant structure selection.
Planning the general drawing of fish feed mill site.
According to customer different fish feed types, different fish feed plant output configuration can be customized.
We devote ourselves to undertaking all fish feed mill 1-20T/H and to providing more value added service to all the customers.
Due to the influence of various objective factors such as raw materials for fish feed production, fish feed plant process, fish feed formula, fish feed plant project area, local regulations, etc., various technological fish feed production process and fish feed equipment configurations have appeared in the actual fish feed mill design.


Fish feed production business plan & fish feed manufacturing project report
Richi Machinery have provided 1-60t/h fish feed production lines, fish feed mills and single fish feed making machines for hundreds of feed manufacturers, and we hope that in the future, we can also help you successfully realize a high-efficiency, high-quality, and high-return fish feed production business.
The followings are some fish feed mill project proposal / fish feed business plan/ fish feed manufacturing project report for you:
Therefore, if you want to build a high-efficiency, high-quality, high-return fish feed production line, please do not hesitate to contact Richi Machinery and communicate directly with our engineer team, you will definitely get a satisfactory answer.
Technical Features Of Aquatic Fish Feed Production Line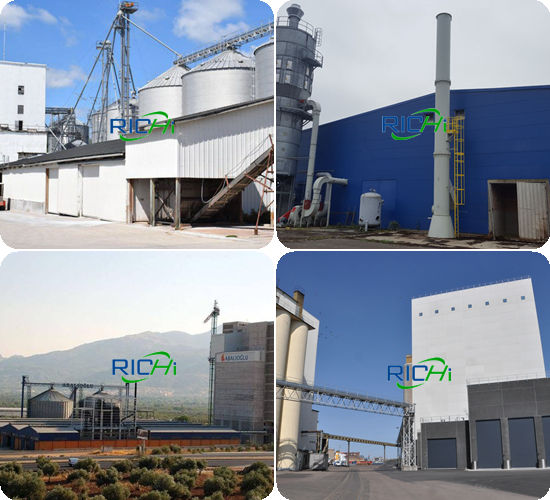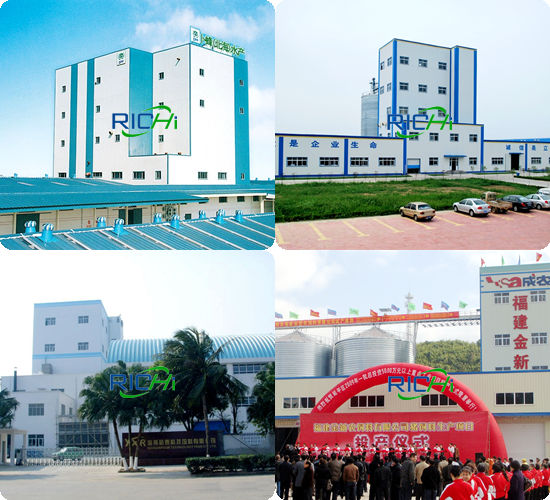 Working Principle Of Aquatic Fish Feed Production Line
Being the professional supplier worldwide of animal feed machine for the animal feed industry with more than 25 years of experience, we are confident in our claim that RICHI is able to supply the optimum fish feed processing technology solution for any possible need in aqua feed mills.
Whether it's sink or float, RICHI fish feed machine and fish feed plant will keep your aqua feed pelleting production afloat. The extruding and pelleting systems combine to perfect product density and sinking speed so your fish food pellets is always a big splash.
With the rapid development of the aquaculture industry, traditional aquaculture methods are far from meeting fish feed manufacturers' needs. The requirements for fish food pellets are not only nutritionally balanced, the fish food pellets is stable in the water, and will not pollute the water quality, etc. Put forward stricter requirements on the environmental quality of fish survival. The high protein fish pellets produced by the fish feed pelleting machine is hard pellets, and the other is the fish feed extruder machine, and the processed pellet for fish is soft pellets.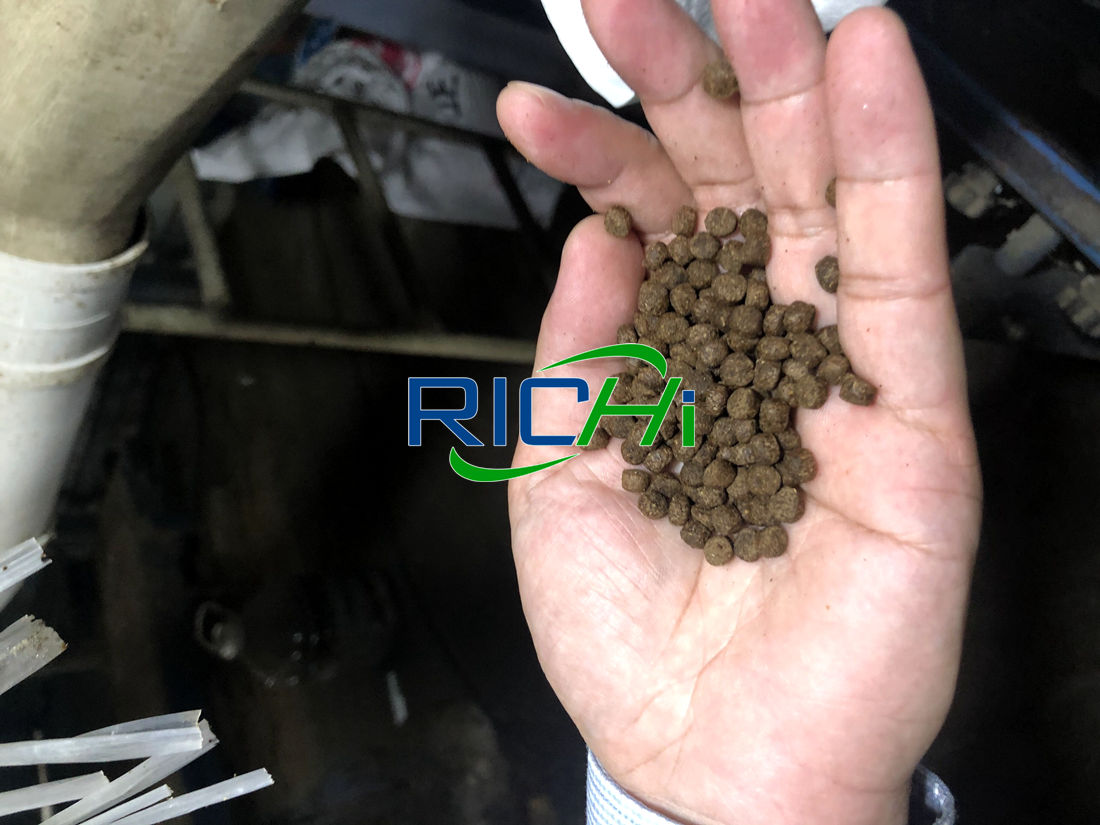 Fish feed manufacturing process of complete fish feed plant
Crushing section in complete fish food production line
Crushing with our fish feed crushing machine, we firstly break the raw materials into smaller pieces, for an efficient pellet making. This is done by fast-moving rotating hammers within the crushing chamber. To further reduce the size, the materials are run through a rapid airflow of very high pressure, breaking the materials into much smaller pieces. A fish feed hammer mill is therefore necessary for fish feed raw materials grinding in a fish feed plant.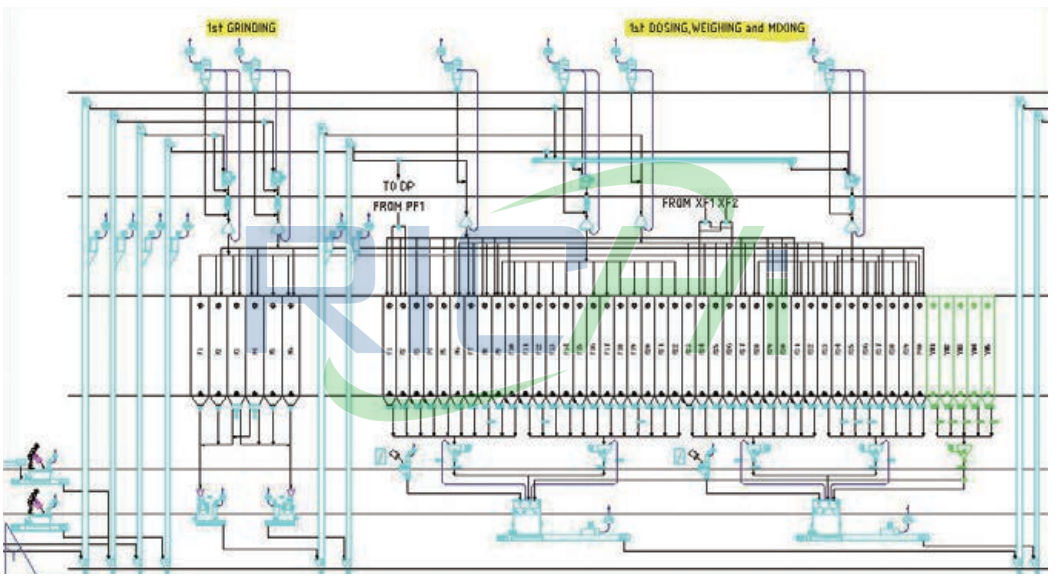 Batching and mixing section in complete fish food production line
The crushed materials which are now in powdered form should be thoroughly mixed to get a fish feed pellet that is nutritional and of high quality. One crucial part of the mixing process is shearing and convection, and this mixing effect is achieved with our fish feed mixer machine which has a twin ribbon and a single shaft.


First ingredients and mixing system
The first ingredient is mainly the preparation of popular raw materials, that is, the preparation of relatively large materials in the formula. This fish feed mill process is mainly completed by the electronic batching scale. The single-shaft horizontal ribbon mixer for fish feed can be used for the first mixing, and the grease addition system must be considered on the fish feed mixer equipment.


Secondary batching and mixing system
Due to the low food intake of aquatic animals, short digestive tract, and poor digestion ability, the aquatic feed requires a very fine particle size, and the uniformity of the feed can be reflected in a smaller range, which also requires the aquatic feed to have a finer particle size. Therefore, a fine pulverization process must be used. In the secondary pulverization process, the mixed materials are lifted by a hoist and then enter the warehouse to be pulverized, and then enter the micro pulverizer.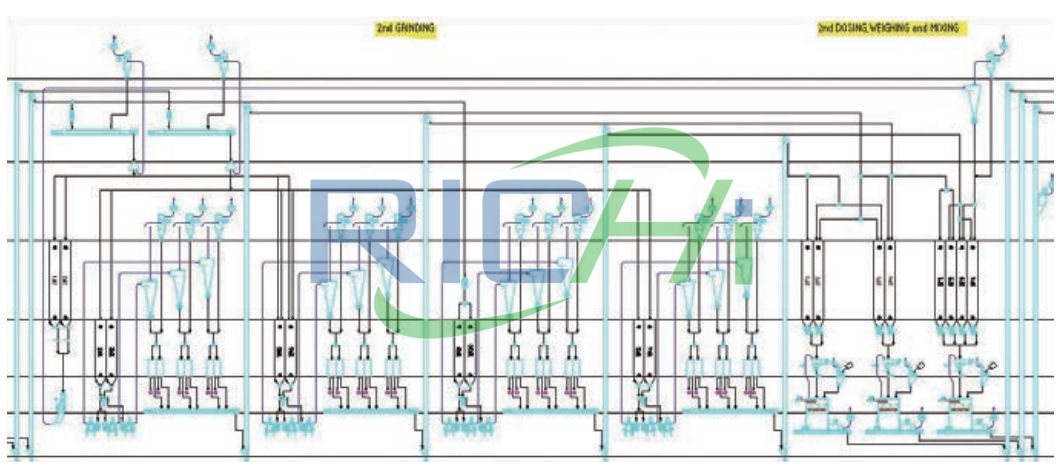 The cleaned materials are subjected to secondary batching and mixing. Various raw materials enter the secondary mixer after secondary batching. There is an artificial feeding port above the secondary mixer, which is mainly used for the addition of trace additives. At the same time, there is a liquid addition device on the mixer for the addition of grease.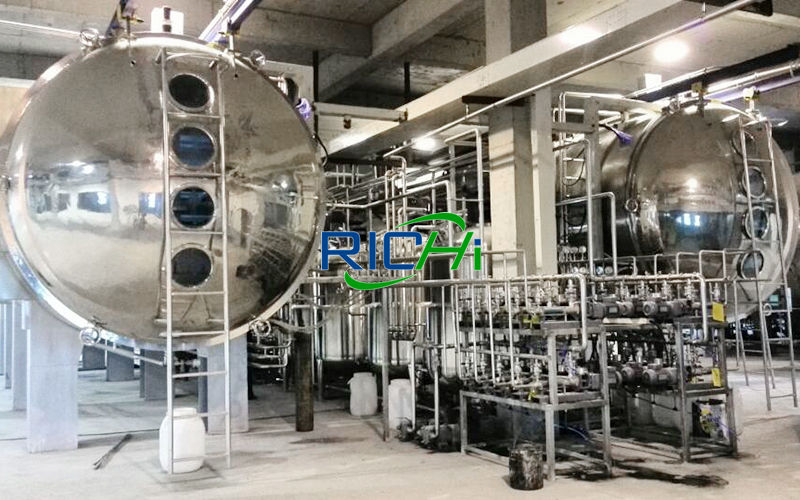 Extruding/pelletizing section in complete fish food production line
The mixed raw materials for fish feed production are compressed into desired shapes and fish pellet sizes with the fish feed machine (fish feed extruder machine or fish feed pellet machine). For a cheap, easy-to-operate, yet reliable fish feed making machine for a small-scale or medium-scale fish feed plant, the dry type fish feed extruder is highly recommended. For large fish feed factories however, the wet type feed extruder that has a conditioner will be able to produce in large quantity, a high quality pellet for fish.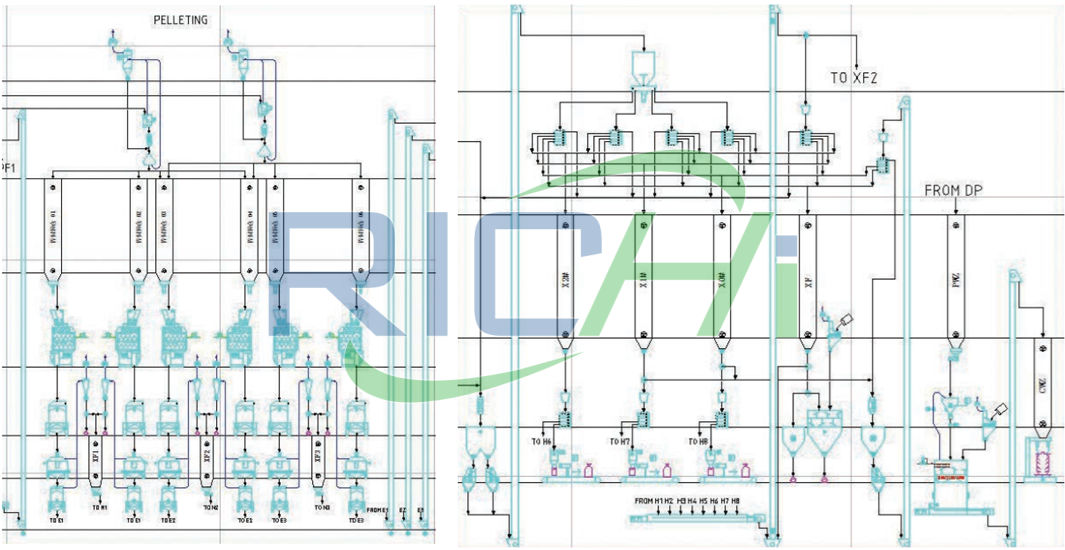 Drying section in complete fish feed production plant
When the feed material run through the fish feed pellet making machine or fish feed extruder, it becomes hot and has moisture in it, hence the need to lower its temperature and dry it off. An ideal fish food pellets drying can be achieved with a mesh belt dryer which is simple structured, not difficult to install and easy to maintain. This important fish feed mill equipment that must be included in the fish feed production line of a fish feed mill.


Oil Spraying section in complete fish feed production plant
The good taste and nice smell of the end product is owed to the Oil Spraying Machine. This equipment rotates with high speed, spraying atomized oil on both surfaces of the fish food pellets. Excess oil during this process is then recycled through a special filter.


Pellets Cooling section in complete fish feed processing line
When the temperature of the oil-sprayed fish food pellets increases, they become soft, and can easily break. To avoid loss in this regard, the fish food pellets must be cooled, and are consequently hardened. The cooling type adopted by most fish feed manufacturing plants is the counter flow cooler where the fish feed pellets are in opposite direction to the air cooling them.


Pellets Packaging section in complete fish feed processing line
There are several packaging machines perfect for weighing and bagging finished fish food pellets. Such fish feed mill machines can help you reduce labor intensity, increase your production, meet hygiene requirements and satisfy large scale needs of your fish feed pellet plant. This packaged fish food pellets would be in sealed bags and ready for storage or further transportation.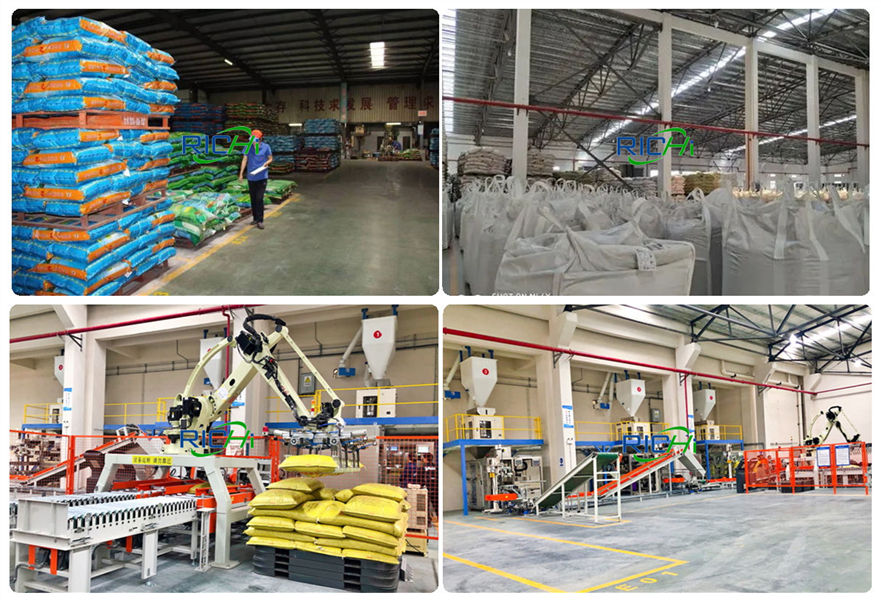 Below is a demonstration of our fish feed mill project: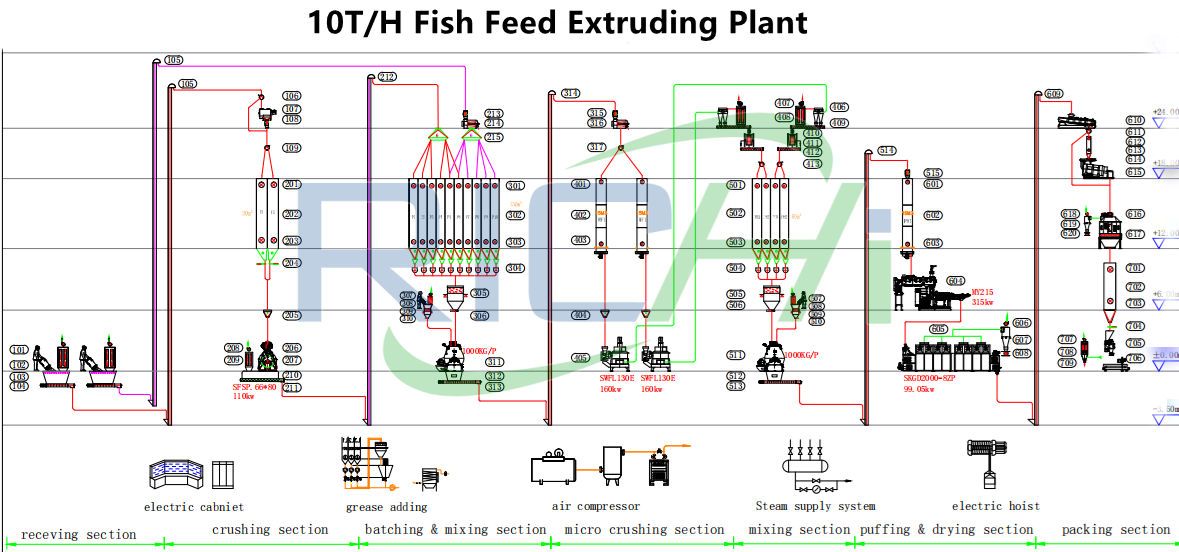 10T/H fish feed plant design
This automatic extruded fish feed production line is designed with an hourly output of 10T/H. It uses primary crushing, primary ingredient mixing, secondary superfine pulverization, secondary mixing, extruding, drying, spraying, and cooling, and the final product is packaged.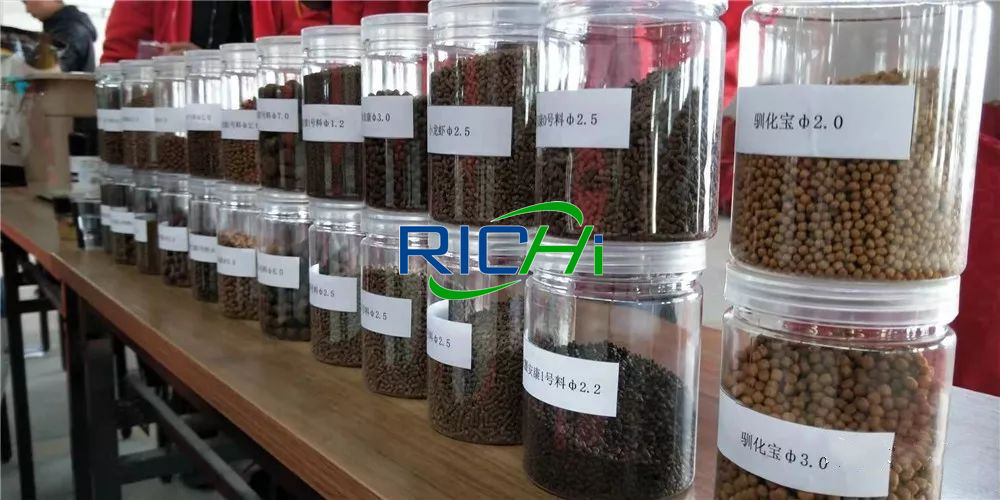 The total power of the fish feed machine in this commercial fish feed mill is approximately: 979.19KW; the construction area of ​​the fish feed plant production area is approximately 30.6×12.5×31m (height); it is equipped with 2*2T or 1*4T boilers. The whole 10tph automatic fish feed processing plant has compact design, reasonable structure, meets environmental protection requirements, and can be oriented design according to customer requirements.
Fish feed machine in 10t/h fish feed making plant
Raw materials revieving and crushing sysem
Pulse dust collector*TBLMa.12
Scraper conveyor*TGSS20
Bucket elevator*TDTG50/28
Permanent magnet drum*TCXT20
First-time crushing system
Storage bin*15m
Hammer mill*SFSP66*80
Draught fan*4-72-5A
Pulse dust collector*TBLMa.48
Air-locked conveyor*TLSS25
Bucket elevator*TDTG50/28
Permanent magnet drum*TCXT20
Powder pre-cleaner*SCQZ60*50*100
Rotaory distributor*TFPX6
Batching scale*PLC1.0A
Pneumatic gate valve*TZMQS60A*2
Premix scale*PLC0.1B
High efficiency fish feed mixer*SLHJ2A
Powder pre-cleaner*SCQZ60*50*100
Fine crushing system (Second-time crushing system )
Anti-caking bin*15m
Double cyclone*SK800*2
Pulse dust collector*TBLMa.9*6A
Screw conveyor *TLSS20
Batching scale*PLC1.0A
Pulse dust collector*TBLMa.6
Premix scale*PLC0.1B
High efficiency mixer*SLHJ2A
Scraper conveyor*TGSU20
Permanent magnet drum*TCXT20
Puffing and drying system
High level indicator*KF1500
Fish feed extruder equipment*MY215
Anti-caking bin*15m3
Fish feed drying machine*SKGD200-8ZP
Double cyclone *SK800*2
Rotary screener*SFJH150*1
Storage bin*2m3
Coating machine*SYPL25C
Cooling machine*SKLN20*20
Automatic packing system
Finished products bin*15m3
Automatic packing machine *DSC-50
Sewing machine
Pulse dust collector*TBLMa.6A
Oil adding system
Oil/Liquid adding system*SYTZ200
Eelectronic control system
MCC Control Center ;Mimic control panel
Batching system
CPP Computer system
Cables & Cable Bridge Tube and
Copyright © 2015-2022 by HENAN RICHI MACHINERY CO,LTD.All rights reserved.