Applications Of Sinking Fish Feed Pellet Machine
Compared with Sinking fish feed, sinking pellets has different requirement on fish feed manufacturing technique because of the diverse request for specific gravity, even if when they use the same fish feed machine. Briefly, fish feed extrusion process requires a hammer mill to grind raw materials, mixer to blend raw materials including vitamin-mineral premix, the wet type fish feed extruder with steam preconditioner (yes, steam is equired for quality pellets) and cutter head to shape the pellets, and finally a dryer-cooler to ensure pellet shelf-life and stability.
1.Simple structure, widely used, small flooring space, low noise.

2.Different moulds can be chosen to make pellets with different diameters and shapes.

3.final feed pellets produced by the fish feed making machine dia. Is 2-12mm.

4.Flexible production : Wide product rangeΦ1.5mm-Φ12mm pellets,conditioner with molasses and steam adding function.

5.Large capacity to meet the needs of production and enterprise long-term supply.

6.Application from one single mobile plant to multiply combined plants.

7.Professional services for global customers.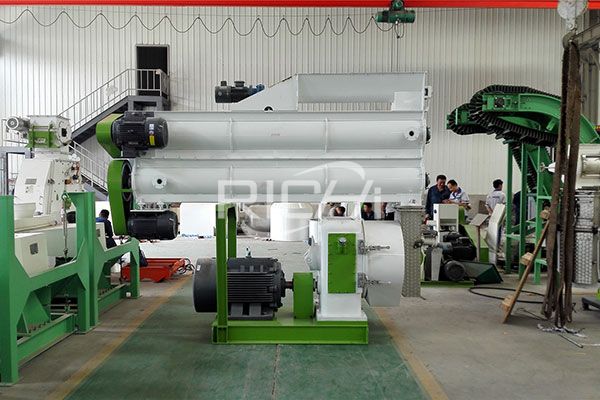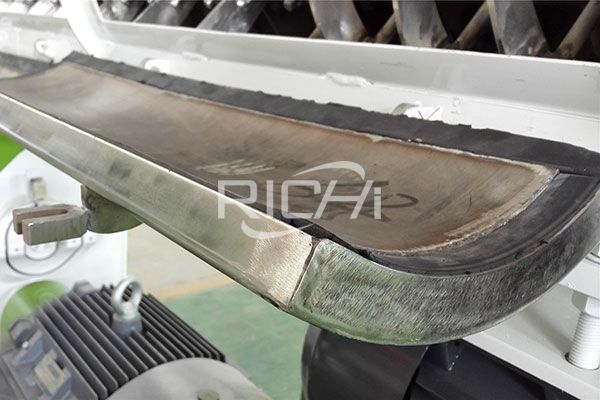 Working Principle Of Sinking Fish Feed Pellet Machine
Heating the materials by the frictional force, this Sinking fish feed extruder machine squeezes raw materials out of the holes of the mold under the action of screw extruder. The pressure and temperature of the pellets sharply decreases when coming out of the machine, and the moisture evaporates. Then materials are puffed and become pellets with porous structure. During the process, the moisture ranges from 15 to 20 percent.
Parameter And Model Of Sinking Fish Feed Pellet Machine
| Model | Capacity(TPH) | Main Motor Power(kw) | Feeder Motor Power(kw) | Conditioner Power(kw) | Dia.of Ring Die(mm) | Final Pellet(mm) |
| --- | --- | --- | --- | --- | --- | --- |
| SZLH250 | 0.6-1.4 | 22 | 0.75 | 1.5 | 250 | 1.5~12 |
| SZLH320 | 1.8-2.8 | 37 | 1.5 | 2.2 | 320 | 1.5~12 |
| SZLH350 | 3-5 | 55 | 1.5 | 3 | 350 | 1.5~12 |
| SZLH420 | 4.8-8.5 | 90 | 1.5 | 7.5 | 420 | 1.5~12 |
| SZLH508 | 6-12.5 | 132 | 2.2 | 11 | 508 | 1.5~12 |
| SZLH558 | 9-17.5 | 180/200 | 2.2 | 11 | 558 | 1.5~12 |
| SZLH558D | 8.4-15.5 | 160/180/200 | 1.5 | 7.5 | 558 | 1.5~12 |
| SZLH678 | 12-21 | 220/250 | 2.2 | 11 | 678 | 1.5~12 |
| SZLH678D | 9-17.5 | 200/220/250 | 2.2 | 11 | 673 | 1.5~12 |
| SZLH768 | 15-28 | 280/315 | 2.2 | 11 | 768 | 1.5~12 |
| SLZH858 | 15-30 | 280/315 | 2.2 | 15 | 858 | 1.5~12 |