Applications Of Ruminant Feed Pellet Machine
Ruminant feed pellet making machine is a pelletizer used to process ruminant animals such as cattle, sheep, camels, deer, giraffes, alpacas, antelopes, etc.
Ruminants are generally in a hurry when they eat, and they swallow it immediately after a little bit. When they rest, they realize that they are full but cannot digest it. So they vomit the food to the mouth and chew slowly, mix it with saliva, and then swallow it. , This kind of behavior is called ruminating behavior.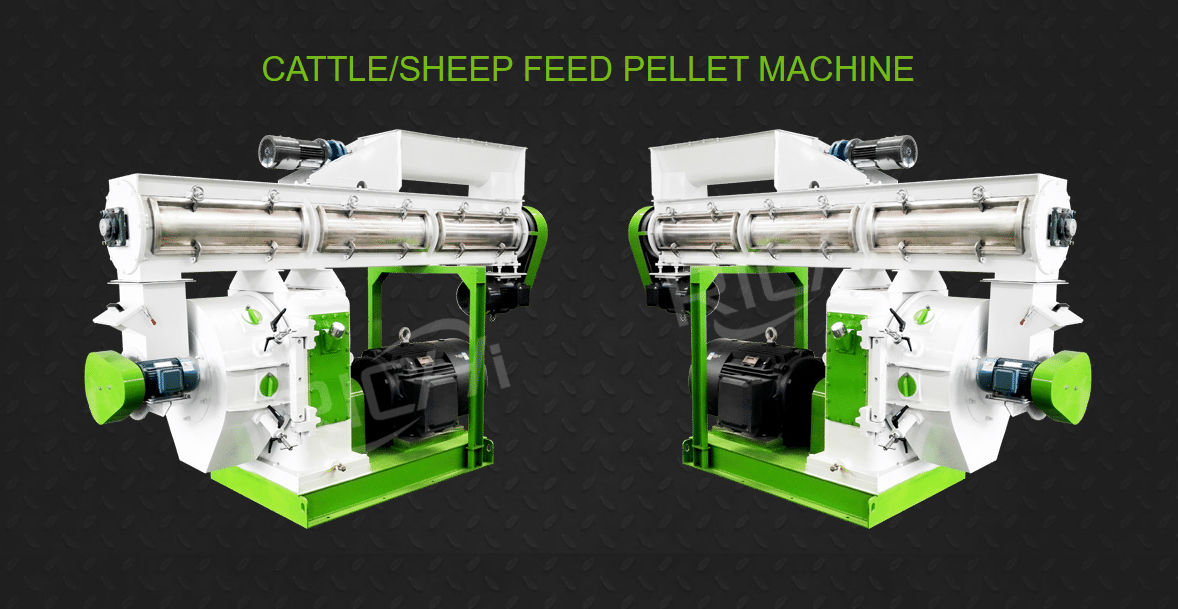 As there are many varieties of ruminant feed, there are concentrated feed, concentrated feed, premix, compound feed, etc. Here we are focusing on the different production stages, physiological requirements, nutritional needs of production purposes and the nutritional value of feed materials.
As a basis, a variety of feed materials from different sources are uniformly mixed according to a certain proportion, and ruminant feed is produced according to the prescribed technological process. Ruminant pellet feed has the effects of improving animal production performance, promoting gastrointestinal development and preventing diseases.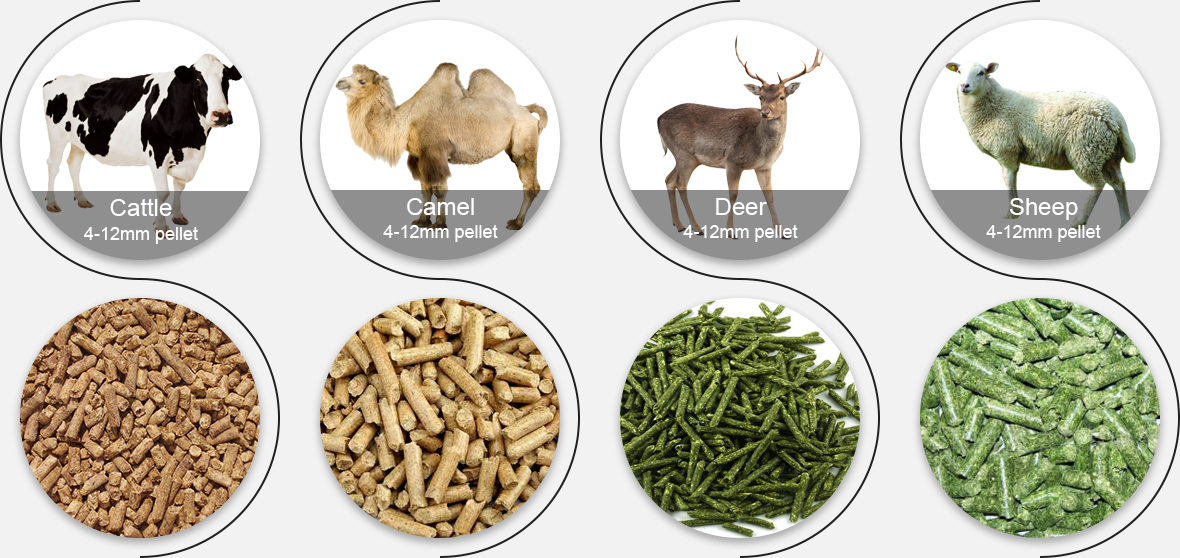 Different raw material types of pellet feed have different effects on ruminant production performance, milk quality, feed conversion rate and rumen fermentation. The formulations of ruminant feed pellets for customers in different countries and regions are different.
We will configure the most suitable ruminant feed pellet equipment for customers according to their raw materials and recipes. For example, when processing grass-containing ruminant pellets, we will configure forced feeders for customers; if customers want to process concentrated feed, they only need to choose standard livestock feed pelleting machines.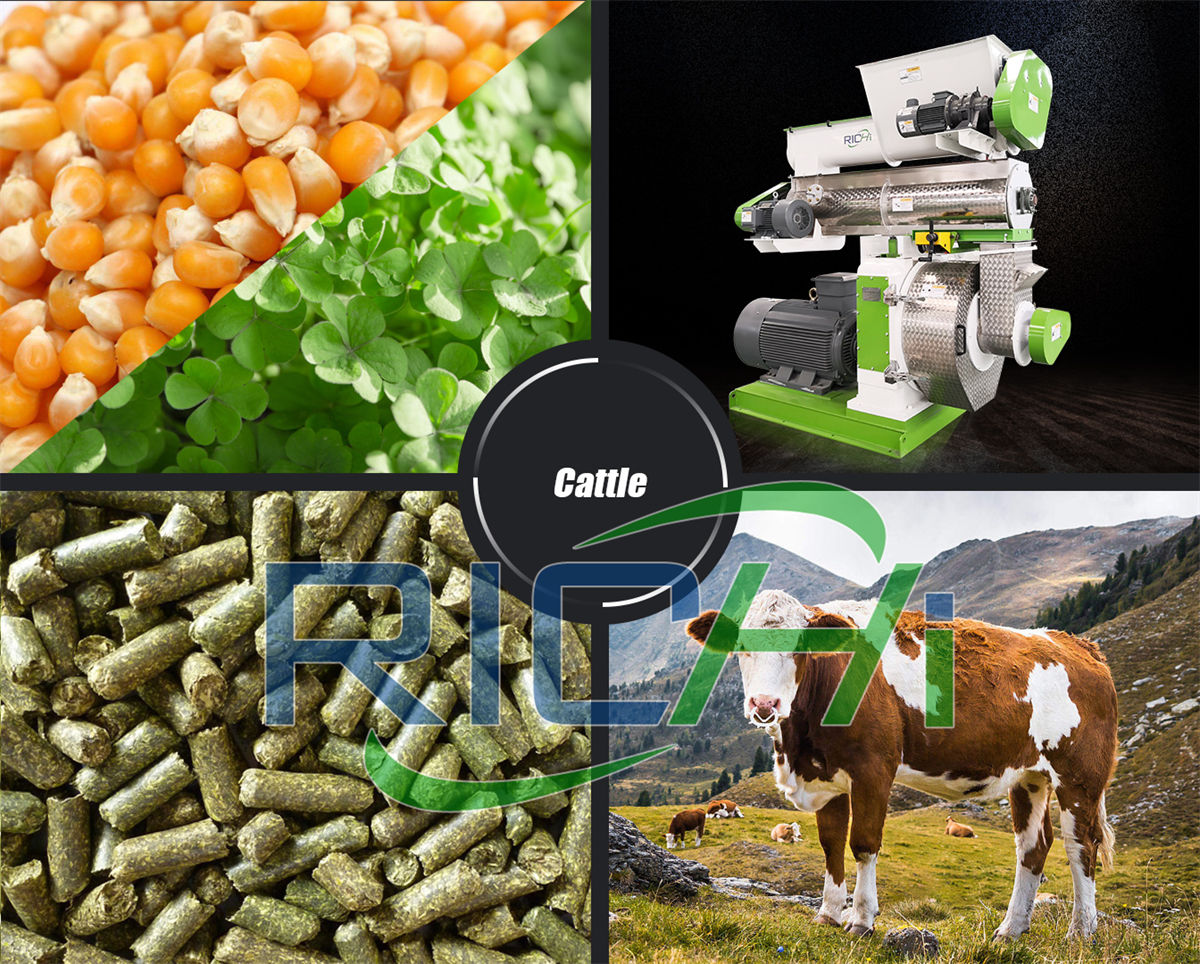 RICHI Ruminant Cattle Sheep Feed Machine / Ruminant Feed Mill Plant For Sale The World (Typical Case)
Cost to start ruminant feed production line for feed mills or ruminant farms?
The configuration of the ruminant feed production line is carefully designed according to the on-site survey or the actual requirements of the customer, which fully reflects the rationality, effectiveness, applicability, large output, low wear and low operating cost of the ruminant feed mill design. According to different technological requirements, various types of ruminant feed machinery are combined to meet customers' different ruminant feed manufacturing process requirements.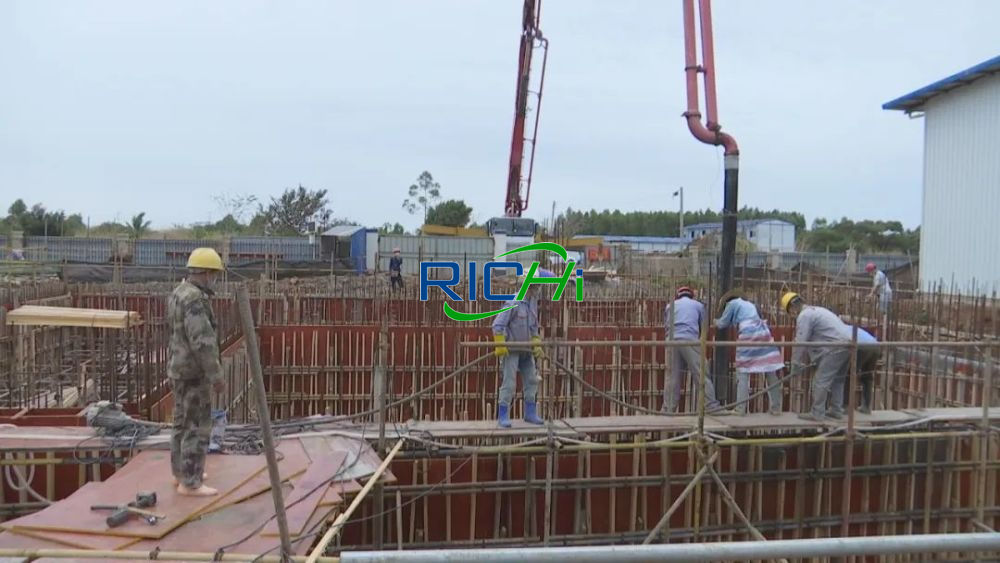 | Scale | Total Power | Site Requirements | Installation Cycle | ruminant Feed Mill Cost(USD) |
| --- | --- | --- | --- | --- |
| 1-2T/H | 47-75KW | 300-500m² | 7-15 Days | 10000-50000 |
| 3-4T/H | 53-165KW | 300-700m² | 15-20 Days | 5,0000-12,0000 |
| 5-7T/H | 68-259KW | 400-800m² | 20-40Days | 7,0000-25,0000 |
| 8-10T/H | 125-410KW | 800-2000m² | 45-60 Days | 150,000-300,000 |
| 12-20T/H | 358-620KW | 1500-3000m² | 60-90 Days | 250,000-580,000 |
| 25-40T/H | 545-870KW | 2000-4000m² | 90-120Days | 45,0000-850,000 |
| 50-60T/H | 710-1120KW | 3000-5000m² | 100-140 Days | 900,000-1,400,000 |
| 60-80T/H | 815-1370KW | 5000-8000m² | 130-160 Days | 1,450,000-1,800,000 |
| 80-100T/H | 1230-1700KW | 8000-20000m² | 160 -190Days | 2,000,000-2,800,000 |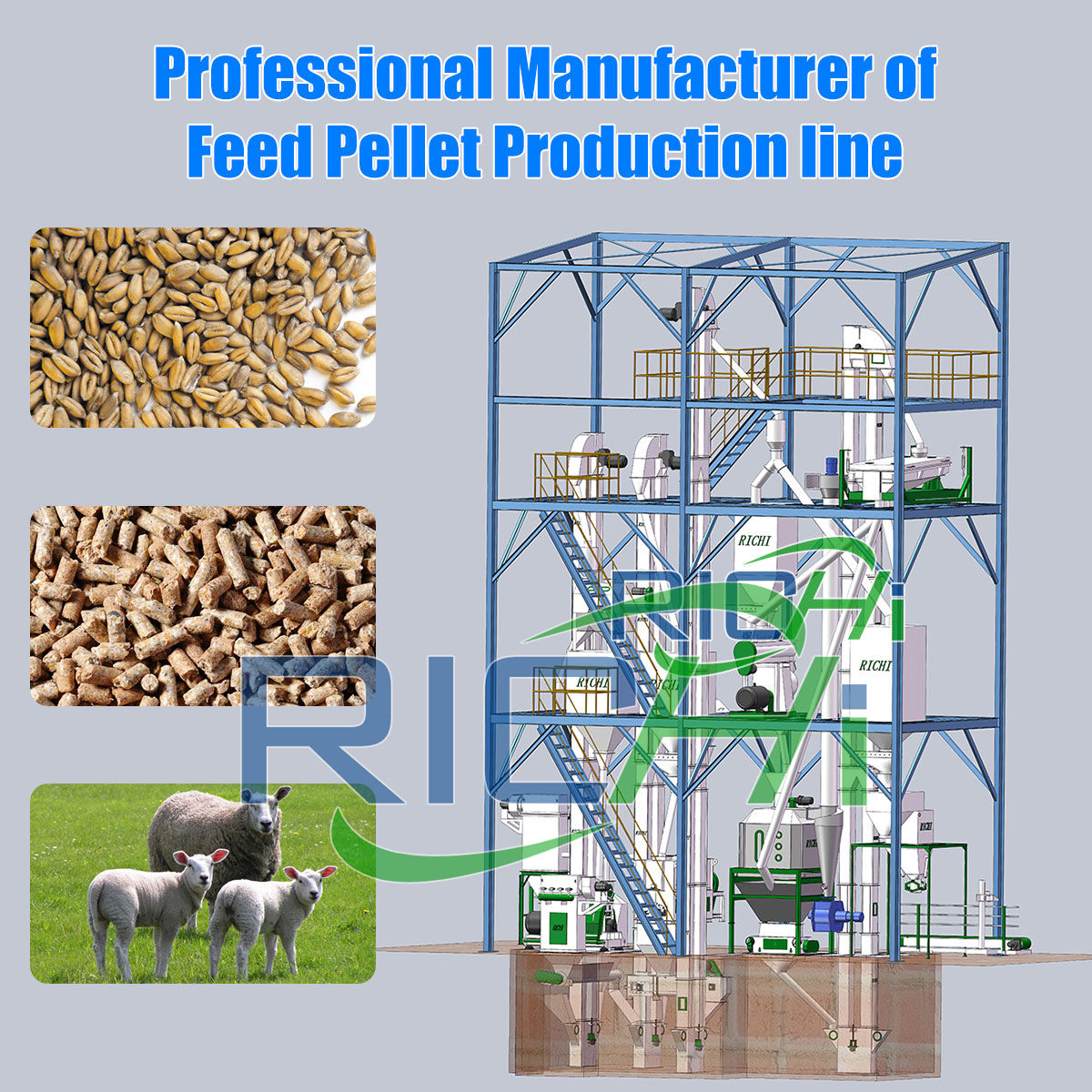 Definition of ruminant feed factory production scale
According to the regulations of the feed industry, ruminant feed factory construction projects can be divided according to the size of the production scale.
| Scale(t/h) | ≤2.5 | 5-10 | ≥20 |
| --- | --- | --- | --- |
| Factory type | small | medium | large |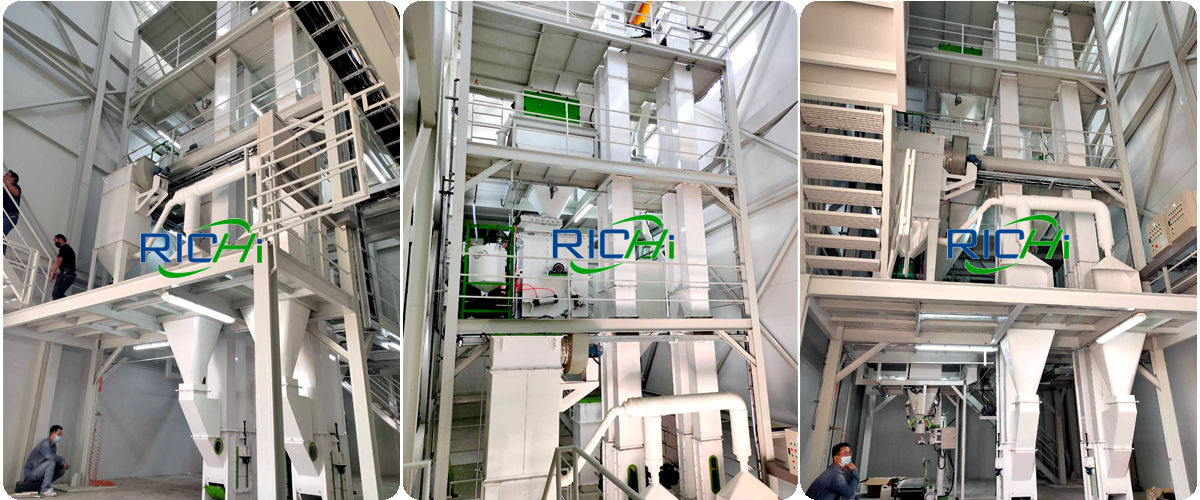 How to build a new ruminant feed production line for your feed factory or ruminant farms?
According to customer different ruminant feed production types, different output configuration can be customized. We devote ourselves to undertaking all ruminant feed production line with 1-100 tons per hour and to providing more value added service to all the customers.
Richi Machinery provides global customers with a one-stop, complete set of professional ruminant feed production line solutions (business plan for ruminant feed production) to solve the problems of customers, especially pure investment customers, such as technical difficulties and poor understanding of ruminant feed equipment, so that the needs and positioning of the project are more clear, and at the same time, the customer's equipment selection range is more concentrated, reducing the cost of energy and financial resources.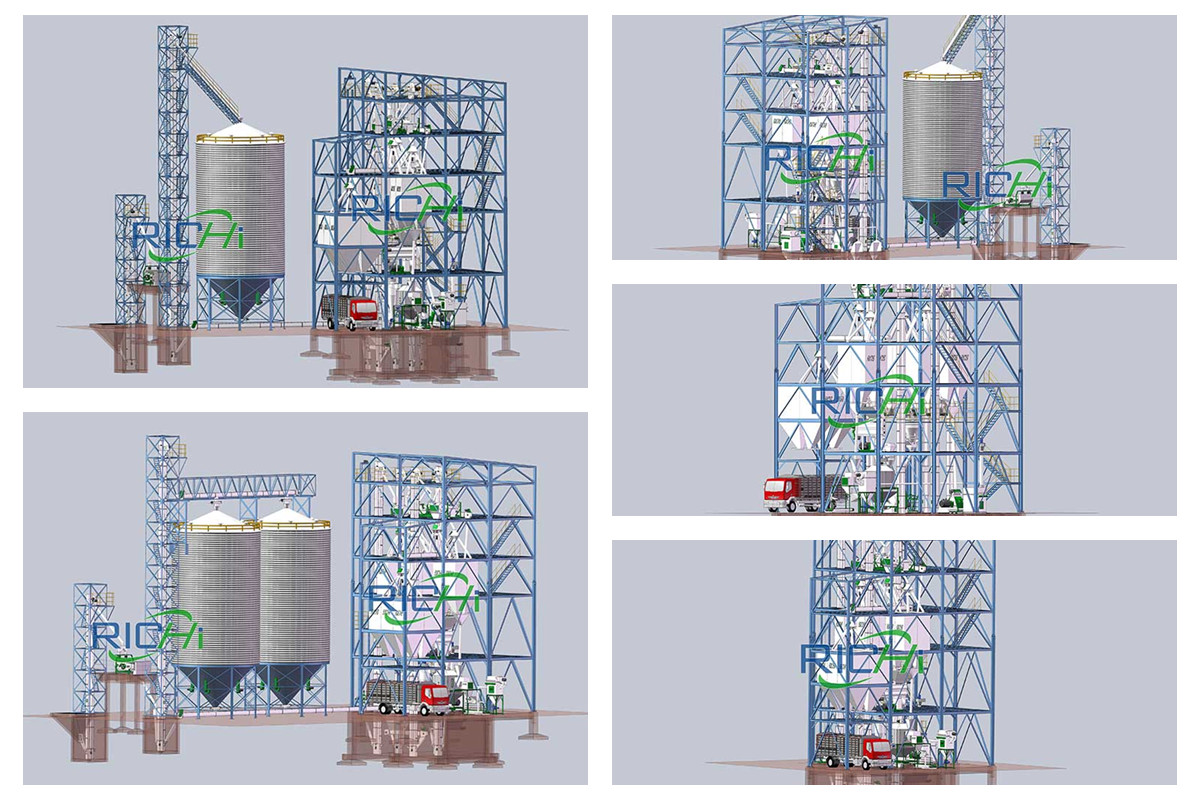 If you want to start a new ruminant feed pellet line for your ruminant feed mill or ruminant farm, you should pay attention to the following main processes:
Determine the scale of ruminant feed mill.
Determine the ruminant feed manufacturing process and recommend ruminant feed machine.
Control mode selection (the degree of automation of the ruminant food processing plant).
Complete feed mill plant structure selection.
Planning the general drawing of ruminant feed mill plant site.
Due to the influence of various objective factors such as ruminant feed raw materials, processes, formulas, project area, local regulations, etc., various technological ruminant feed production process and ruminant feed equipment configurations have appeared in the actual ruminant feed plant design.
Therefore, if you want to build a high-efficiency, high-quality, high-return ruminant feed production line, please do not hesitate to contact Richi Machinery and communicate directly with our engineer team, you will definitely get a satisfactory answer. The following is the ruminant feed mill machine configuration display of ruminant feed production business plan we have done in several customer project :