Applications Of Shrimp Feed Pellet Machine
According to Shrimp and fishes' physiological features and their requests for living environment, to ensure the optimal feed conversion rate and reduce the aquatic environment pollution that is caused by Shrimp feed, the fish feed should be easy for digestion and absorption by Shrimp.
Different Shrimps in different growing stages have different demands for feed particle size, therefore, choosing the right crushing technology and equipment is very important.
1.According to different requirements, variety shapes of high-grade feed pellets for fish, shrimps .etc

2.The finished pellets can keep floating for 12 hours without pollution to water.

3.The floating time can be controlled by the puffing degree adjustment.

4.the fish pellet mill can make pellet from diameter 1mm-12mm just by changing the mould.

5.Electric heating device is adopted which can improve the feed expansion rate and pellets floating time.

6.High temperature and high pressure cooking process can kill the salmonellosis and bacterial infections and also makes the pellets easily to digest.

7.The cutting device can be adjusted to make pellets of different length.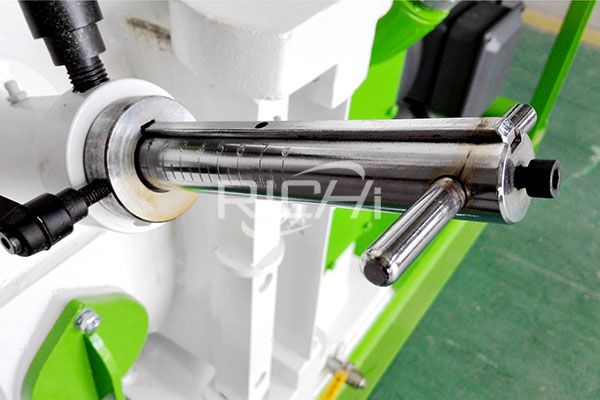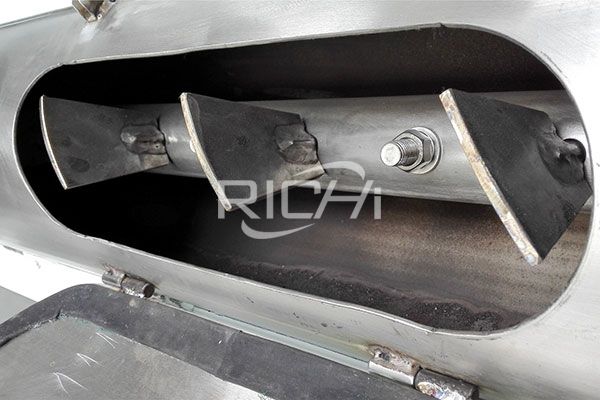 Working Principle Of Shrimp Feed Pellet Machine
After the material is sent into feeding device, they will be extruded and expanded by the screw shaft with high pressure and temperature which makes the raw material fully cooked and sterilized. Then the expanded material will be formed into pellets by shaping mould. You can change different moulds to make pellets with different diameters. After that a cutting device will cut the formed pellets into different length as required.
Parameter And Model Of Shrimp Feed Pellet Machine
| Model | Capacity(TPH) | Main Motor Power(kw) | Feeder Motor Power(kw) | Conditioner Power(kw) | Dia.of Ring Die(mm) | Final Pellet(mm) |
| --- | --- | --- | --- | --- | --- | --- |
| SZLH250 | 0.2-0.4 | 22 | 0.75 | 1.5 | 250 | 0.8~12 |
| SZLH320 | 0.6-0.8 | 37 | 1.5 | 2.2 | 320 | 0.8~12 |
| SZLH350 | 1-1.4 | 55 | 1.5 | 3 | 350 | 0.8~12 |
| SZLH420 | 1.5-2.5 | 90 | 1.5 | 7.5 | 420 | 0.8~12 |
| SZLH508 | 2-3.5 | 132 | 2.2 | 11 | 508 | 0.8~12 |
| SZLH558 | 3-5 | 180/200 | 2.2 | 11 | 558 | 0.8~12 |
| SZLH558D | 2.8-4.5 | 160/180/200 | 1.5 | 7.5 | 558 | 0.8~12 |
| SZLH678 | 4-6 | 220/250 | 2.2 | 11 | 678 | 0.8~12 |
| SZLH678D | 3-5 | 200/220/250 | 2.2 | 11 | 673 | 0.8~12 |
| SZLH768 | 5-8 | 280/315 | 2.2 | 11 | 768 | 0.8~12 |
| SLZH858 | 5-8.5 | 280/315 | 2.2 | 15 | 858 | 0.8~12 |