Working Principle Of Shrimp Feed Pellet Machine
The processing method of the shrimp feed pelletizer is that various raw materials are accurately weighed by the batching scale, and then pulverized by a micro-pulverizer and then mixed in the shrimp feed mixer. After the materials are evenly mixed, they enter the conditioner for conditioning, and then shrimp feed are pressed into pellets by the shrimp feed pellet making machine, and finally cooled by the cooler to obtain the final product.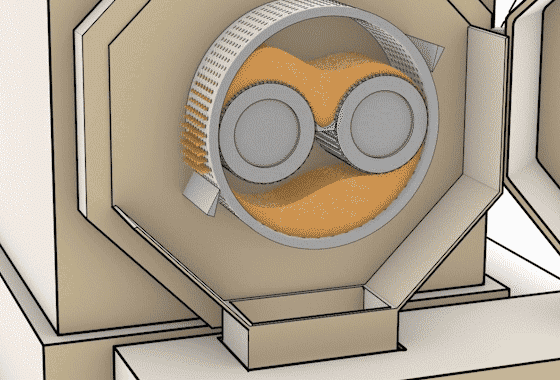 Different Shrimps in different growing stages have different demands for feed pellet size, therefore, choosing the right crushing technology and shrimp feed machine is very important.
The feed processing industry has undergone tremendous changes in the past 20 years. Expansion processing of poultry feed and piglet feed, as well as extrusion processing of fish feed have been generally accepted and adopted.
However, pelleting technology by shrimp feed pellet machine is still used in the production of shrimp feed, because the cost of pelleting by shrimp feed pellet machine is lower than expansion and extrusion by shrimp feed extruder machine, and shrimp is eaten underwater. As long as shrimp feed manufacturers can find ways to improve the water stability of pellets, they can avoid using extrusion method to produce shrimp feed. (Related post: How to start a high quality shrimp feed mill?)