The customer's main raw material is 100% hemp, and the customized 10-12 T/H hemp pellet production line is mainly used to produce chicken feed, cattle feed and sheep feed. This set of hemp sheep cattle feed pellet production line equipment has CE ISO certification and reliable quality. Fully automatic computer control, lower labor cost. The sizes of particles produced are 3mm, 4mm, 5mm, 6mm, 8mm. The customer's equipment has been successfully installed. If you also want to build a production line of cannabis pellets for cattle, mutton, chicken and other animal feeds in the United States, you can visit this cattle sheep chicken feed pellet production line equipment.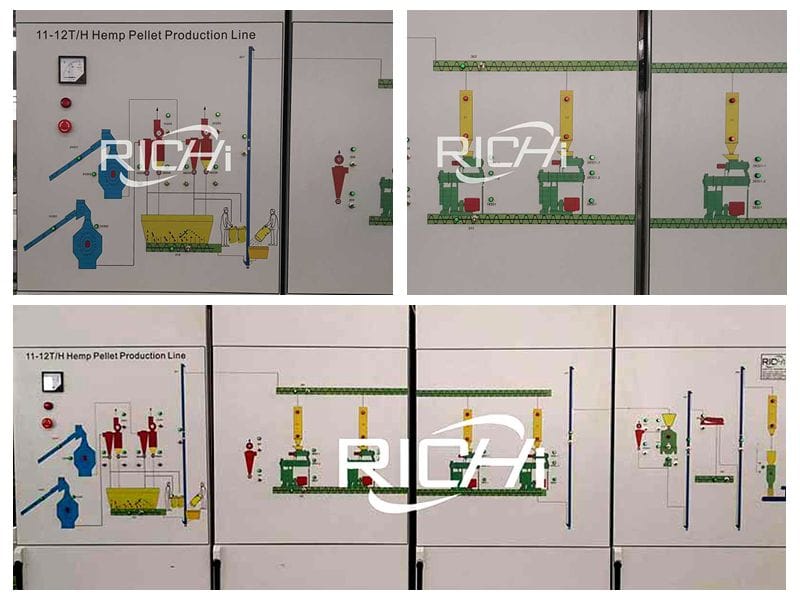 Electric control cabinet of 11-12 T/H hemp pellet production line
Main Machines in This Complete Line
1.feed hammer mill*90KW; 2. feed mixer*1000kg/batch; 3. feed hemp pellet machine*160kw; 4. cooling machine; 5.crumbler machine; 6. screen machine; 7. automatic packing machine and other equipment, It's one set full automatic contral system.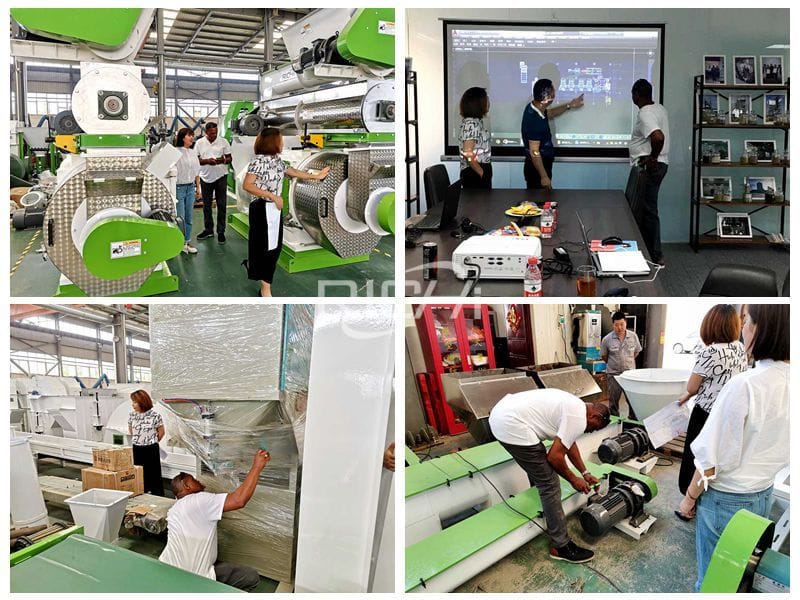 Customer inspection of 10-12 t/h hemp pellet production line equipment
Our Company Provides Drawing Details
1. Flow Chart; 2. installed drawings 3.pit drawings; 4 equipment layout; 5. the production construction design drawings; 6. steel structure full drawing and steel material list; 7 plan and sectional layout graph of workshop drawings; 8. steel structure construction drawings; 9. the detailed steel structure drawings and material list; 10.diagram of floor; 11. roof and wall reserved hole; 12. oscillatory coefficients of equipment; 13.operating instruction.