Applications Of Chicken Feed Making Machine
By combining moisture, heat and pressure on feed ingredients, a degree of gelatinization is produced which allows animals and poultry to better utilize the nutrients in these ingredients. Feed conversion will be improved. These advantages are particularly noticeable in the broiler industry.
1.The process flow is continuous and reasonable, and each machine has good performance.

2.The unit has a compact structure, small occupation area, low energy consumption,and high efficiency.

3.Large capacity, suitable for commercial feed pellet plant.

4.Easy maintenance, safe and reliable, less investment and quick effect.

5.Flexible production : Wide product rangeΦ1.5mm-Φ12mm pellets,conditioner with molasses and steam adding function.

6.User-friendly operation : Hydraulic system for ring die change and roller adjustment(optional),quick ad precise operation;auto-lubrication system(optional)and die & roller lifting device,save labor;on-site touch screen control.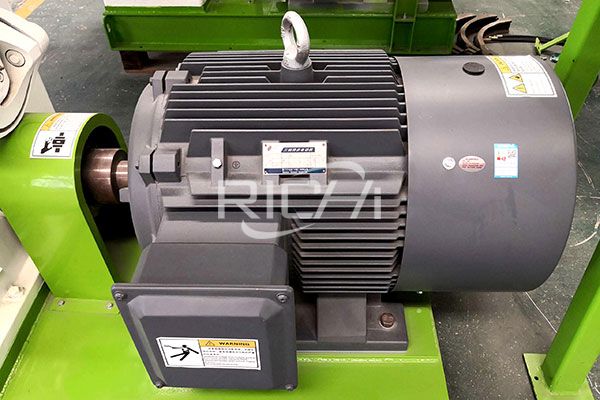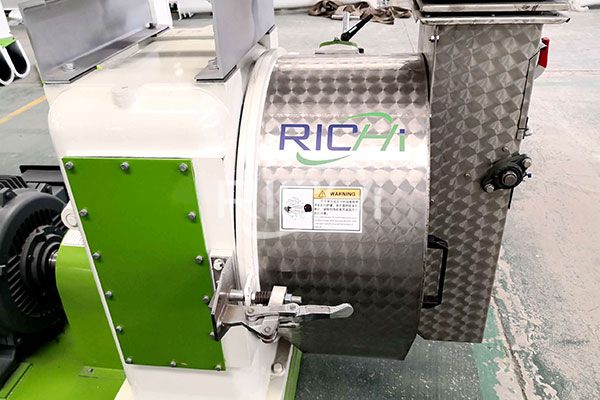 Working Principle Of Chicken Feed Making Machine
For preparing the animal feed pellets, the raw material(s) need to be converted into powdered form. The resultant mixture is then put into the hopper of the Pellets Machine. A very high pressure is exerted due to the continuous rotation of the roller and the mixture gets passed through the holes made in the die. As the holes are cylindrical in shape, the pellets take the same shape and then while coming out from the other end of the die they are cut into the desired length.
| Model | Capacity(TPH) | Main Motor Power(kw) | Feeder Motor Power(kw) | Conditioner Power(kw) | Dia.of Ring Die(mm) | Final Pellet(mm) |
| --- | --- | --- | --- | --- | --- | --- |
| SZLH250 | 1-2 | 22 | 0.75 | 1.5 | 250 | 2~12 |
| SZLH320 | 3-4 | 37 | 1.5 | 2.2 | 320 | 2~12 |
| SZLH350 | 5-7 | 55 | 1.5 | 3 | 350 | 2~12 |
| SZLH420 | 8-12 | 110 | 1.5 | 7.5 | 420 | 2~12 |
| SZLH508 | 10-18 | 160 | 2.2 | 11 | 508 | 2~12 |
| SZLH558 | 15-25 | 180/200 | 2.2 | 11 | 558 | 2~12 |
| SZLH558D | 14-22 | 160/180/200 | 1.5 | 7.5 | 558 | 2~18 |
| SZLH678 | 20-30 | 220/250 | 2.2 | 11 | 678 | 2~12 |
| SZLH678D | 15-25 | 200/220/250 | 2.2 | 11 | 673 | 2~18 |
| SZLH768 | 25-40 | 280/315 | 2.2 | 11 | 768 | 2~12 |
| SLZH858 | 25-42 | 280/315 | 2.2 | 15 | 858 | 2~18 |