Overview of Cabo Verde 1-2T/H China Factory Offer Advanced Small Poultry Feed Mill Project Report
In 2019, poultry meat imports quantity for Cabo Verde was 14,094 tonnes. Poultry meat imports quantity of Cabo Verde increased from 32 tonnes in 1970 to 14,094 tonnes in 2019 growing at an average annual rate of 51.00%. There are reports showing that, Cape Verde Imports from Belgium of Meat and edible offal of poultry, fresh, chill or frozen was US$774.95 Thousand during 2019.


From the above data, it is obvious that Cape Verde's demand for poultry meat. Of course, the poultry meat here mainly refers to chicken meat, which is also broiler. It is precisely because of this market prospect that the Cape Verdean client of this poultry feed mill business project plans to build a 1-2t/h commercial poultry feed plant for making growing feed for chickens broilers. It is worth mentioning that this is the first time that the customer has entered the field of poultry feed processing and used this small automatic poultry feed production plant project as an investment.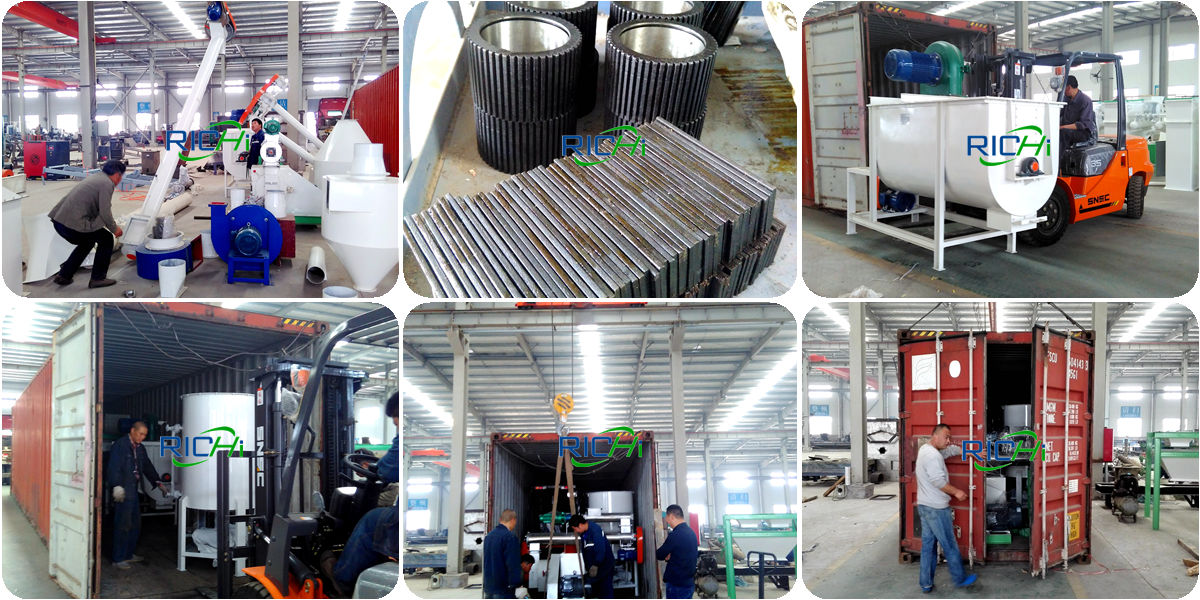 Delivery for 1-2T/H cmmercial scale chicken feed production line equipment for sale Cape Verde
In addition, based on Cape Verde's large demand for poultry meat, this customer is also preparing to start its own broiler farming business. How to make commercial poultry feed with small capacity? This 1-2ton poultry feed mill for sale in Cape Verde project is a typical example.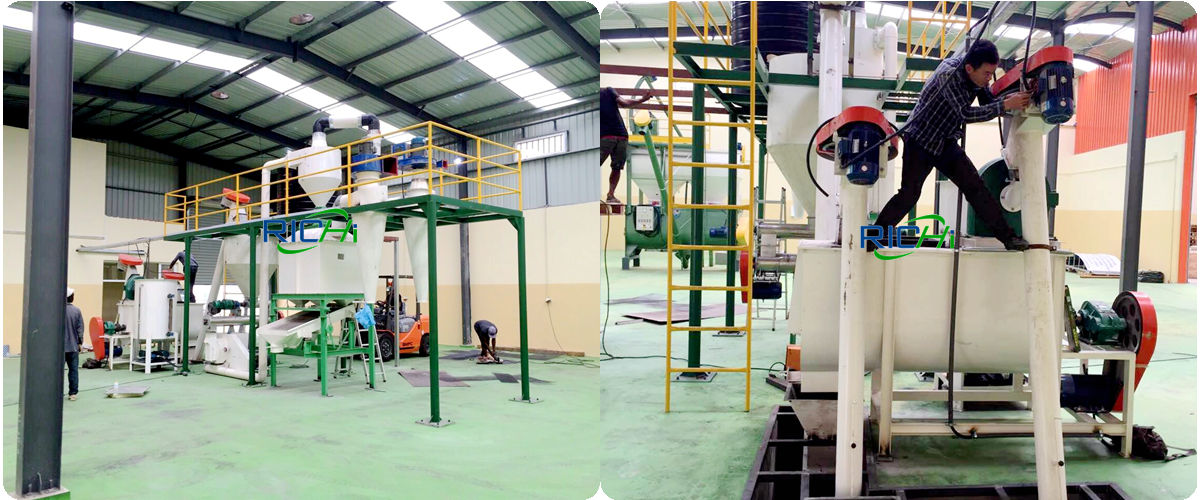 Site of customizable easy to use 1-2t/h poultry animal feed plant for sale Cape Verde
As can be seen from the on-site pictures of this small poultry chicken feed production line project, the poultry feed production plant is relatively large, 33 meters long, 25 meters wide, and 7 meters high. The total floor space of our poultry feed production machine is 10m*4m*5m (Length*width*height). According to the Cape Verde customer, he built this large plant because he is confident in developing poultry feed processing business in Cape Verde, and is preparing for the expansion of this poultry feed and pelleting plant in the future.
Small poultry feed mill machinery for Cape Verde 1-2 ton per hour easy to operate poultry feed mill for commercial purpose
The installation of this 1-2 ton per hour chicken broiler animal poultry feed pellet making plant project took a total of 20 days. We sent a technical engineer to carry out the whole installation instruction, and there were 5 local Workers participated in the installation. The electricity consumption of this poultry feed plant machines is 380V, 50HZ, 3 phases. We have equipped this customer with poultry feed making machine grinding mill, equipment for mixing poultry feeds, poultry pellet feed machine and other poultry feed machine.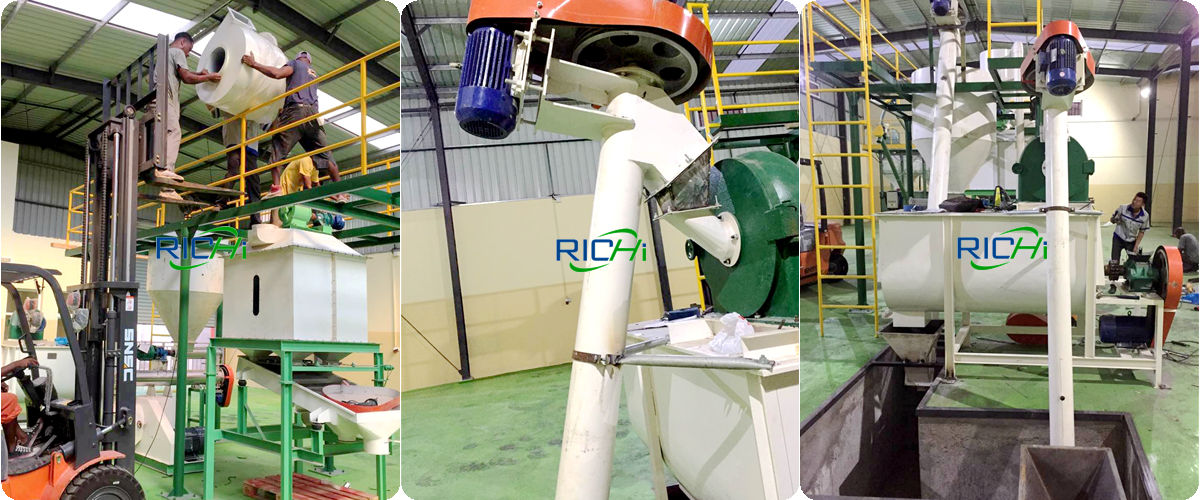 Site of 1-2t/h ton per hour poultry animal feed processing plant for sale Cape Verde
It should be noted that this is a 1-2T/H Animal Feed Pellet Line (Without Crumbler feed), because the customer only produces 3.5mm broiler feed pellets. The following is a detailed poultry chicken feed making machine list of this poultry animal feed plant 1-2 ton machine atometic:
Poultry feed making machine for sale Cape Verde
Screw conveyor*TLSS16
Poultry feed grinder machine*15-200
Chicken feed mixer*SLHY0.5A
Storage bin for making pellet*1m³
Stainless steel condtioner*TZQ22*180
Pellet making machine for poultry feed*SZLH-250
Conterflow cooling machine*SKLN1.0*1.0
Vibrating sifter*ZDS60*1
Cooling cyclone*SK60
Cooling pipes
Winnowing pipes
Main Feed Production Process of 1-2 T/H Broiler Compound Feed Production Plant For Growing Feed For Chickens In Cape Verde
The process of making feed pellets for your poultry animal by this 1-2 TPH poultry feed plant is relatively simple and includes several steps: crushing, mixing, pelletizing, cooling and packing.
To make the complete compound poultry feed in this automatic chicken feed processing line plant for sale Cabo Verde, the first step is to crush the several raw materials into small size by grinder for poultry feed, to make it easy to mix completely in the later process.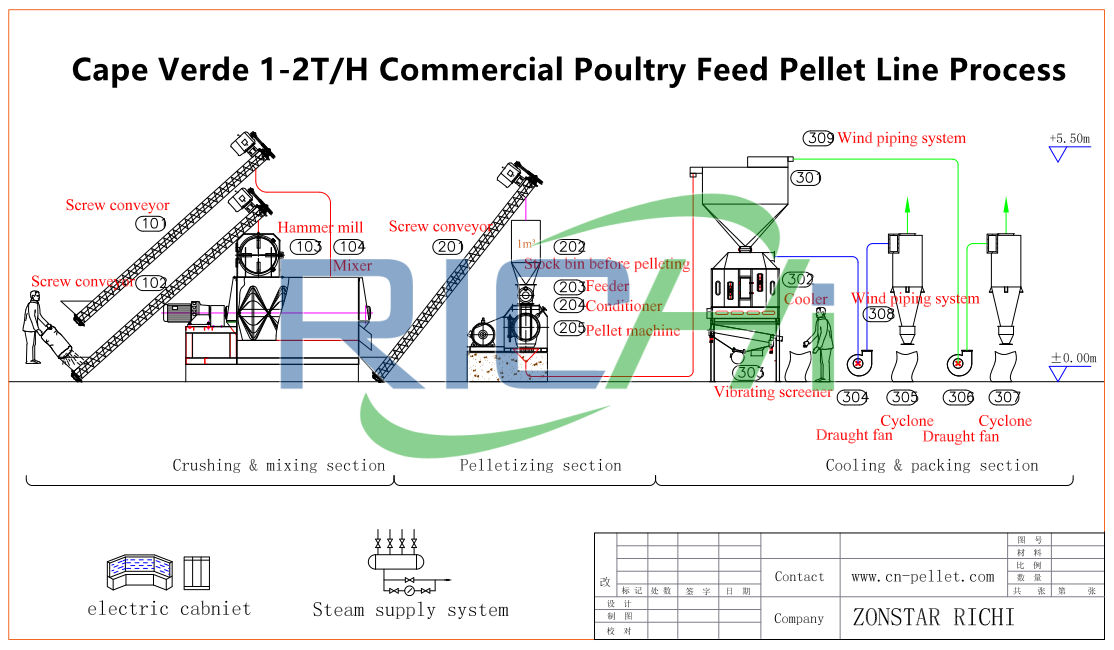 Cabo Verde Poultry Feed Mill Plant Process Flow Chart
This step is to mix the crushed poultry feed raw materials uniformly and evenly. Different ingredients that make the poultry feed such as corn flour, wheat bran, fish meal, bone meal, soybean meal and all the other ingredients and minerals are included. Through mixing by poultry feed mixing machine, the poultry meal that has all the ingredients are mixed uniformly and evenly.
The mixture can now be delivered into a ring die poultry feed pelleting machine feeder, where it will go to a pellet machine roller and die. The extruded pellets by poultry pellet maker will have an average moisture content of around 16-17%. Poultry feed granulator machine is used to convert the powdered feeds into poultry pellets that further enhance feed efficiency in poultry farming and increase production in terms of egg production or meat production, while at the same time reducing the costs incurred.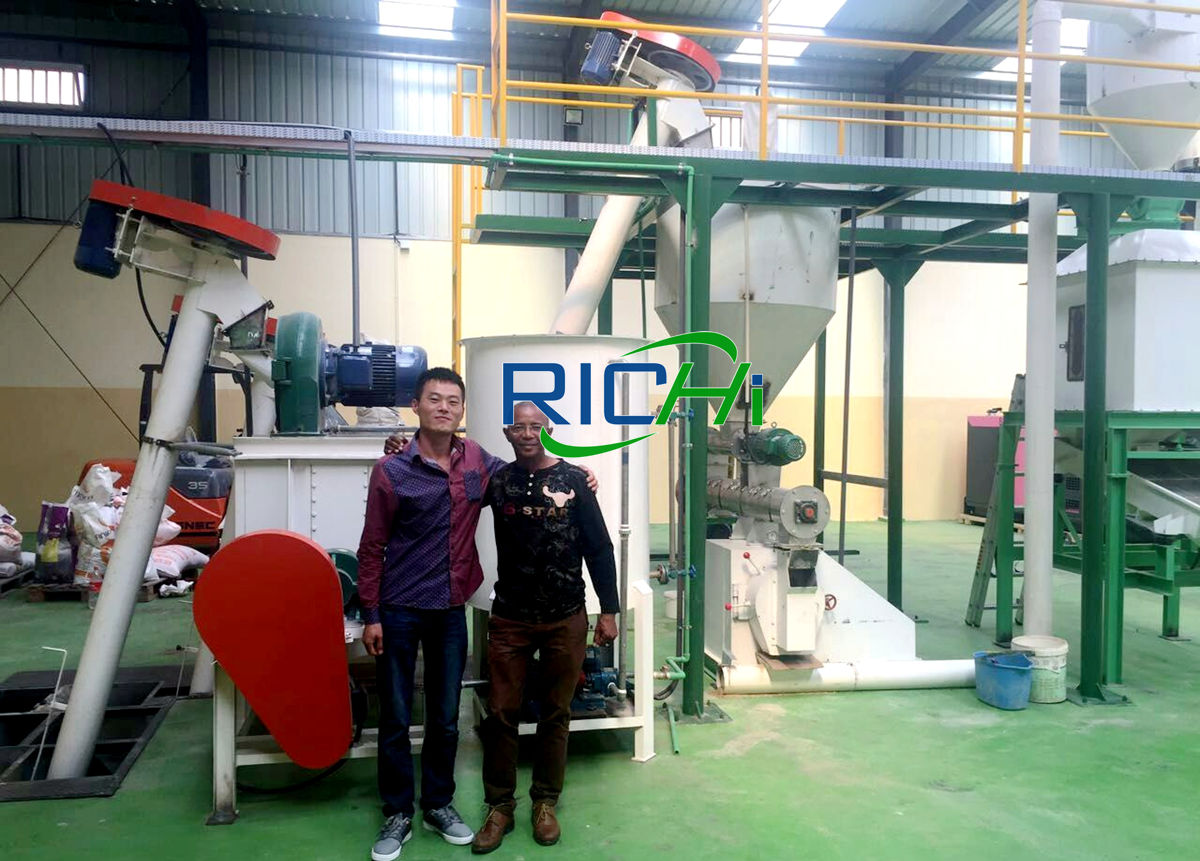 Photo of RICHI engineer and Cape Verde customer at the 1-2t/h animal poultry feed mill plant project site
04
Cooling and Packing Step
The final step of the 1-2 TPH factory price poultry feed plant is to cool the produced feed pellet from the poultry feed pellet making machine, to decrease the temperature for later better storage. And then the cooled poultry feed pellets will enter the packing machine to be packed into bags.
Note: We also can custmize the poultry feed manufacturing process of 1-100t/h advanced poultry feed machine plant based on your actual condition and your requirements. If you have any idea of starting a poultry feed mill business, don't heisitate to contact Richi Machinery!
About Poultry Feed Sterilization in Cape Verde Poultry Feed Making Business
There are two common feed sterilization methods in poultry animal feed production plant: feed processing and chemical treatment. Each method has its own advantages and disadvantages.
Chemical treatment is one opportunity for the sterilization of poultry feed. There are currently several suppliers that offer acid or aldehyde based sterilizing agents. The theory is to apply the sterilizing agents to the feed at the mixer. Due to the chemical nature of the compounds, heat stability is not a concern and adequate feed sterility is maintained throughout the poultry feed production process.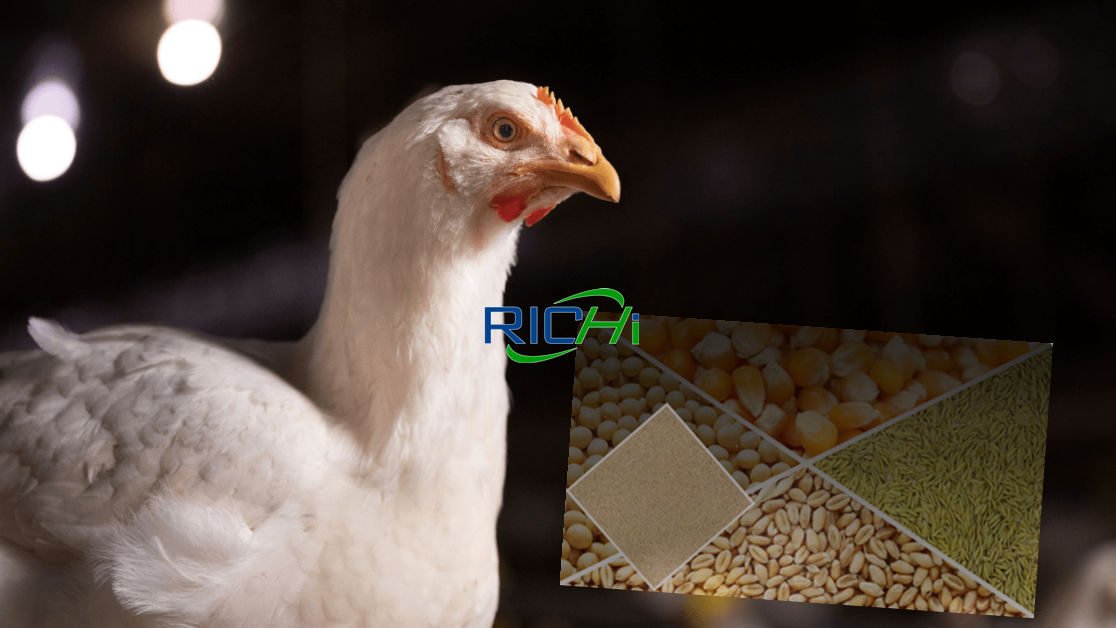 From an ease of use and cost perspective, chemical sterilization may be the best option for livestock & poutlry feed sterilization. However, the effectiveness of these agents against micro-organisms also suggests that micro ingredient, such as enzymes, may be denatured when exposed to these compounds. As a result, nutritional strategies may need to compensate for the use of these agents.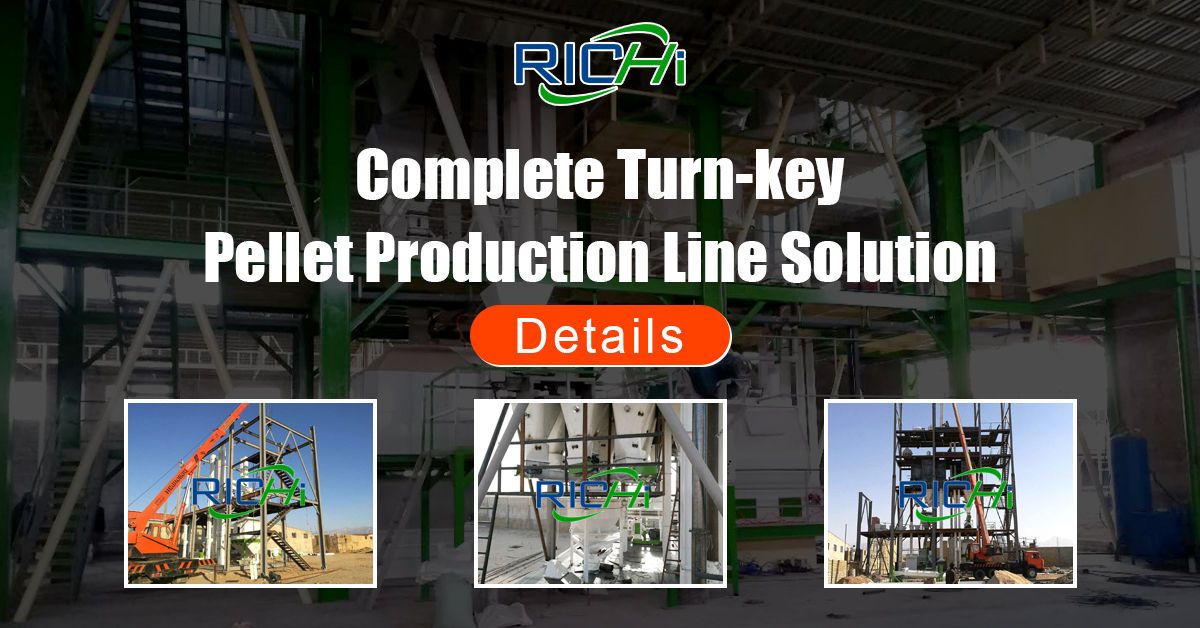 Another area of concern with chemical sterilization is that poultry feed manufacturers may ignore downstream control points with the erroneous assumption that sterility is maintained in the entire feed production process once the chemicals are added. There is little doubt that strategies, such as sterile air systems, will need to be employed along with chemical sterilizers to ensure continued downstream sterilization.