Overview of 10 tons per hour poultry feed premix plant for animal feed premix company in Thailand
Animal feed premix is a value-added animal feed supplement solution to poultry livestock feed consisting of a mixture of requisite vitamins, minerals, diluents, and other nutrients. The increasing demand for high-value animal protein and declining feed conversion rates are driving the global animal feed premix market.


The scope of the premix market includes segmentation based on type of ingredient such as antibiotics, vitamins, antioxidants, amino acids, minerals, and others and also on the basis of animals like ruminants, poultry, swine, aquaculture, and others. And this Thai premix project is specialized in processing poultry feed premix.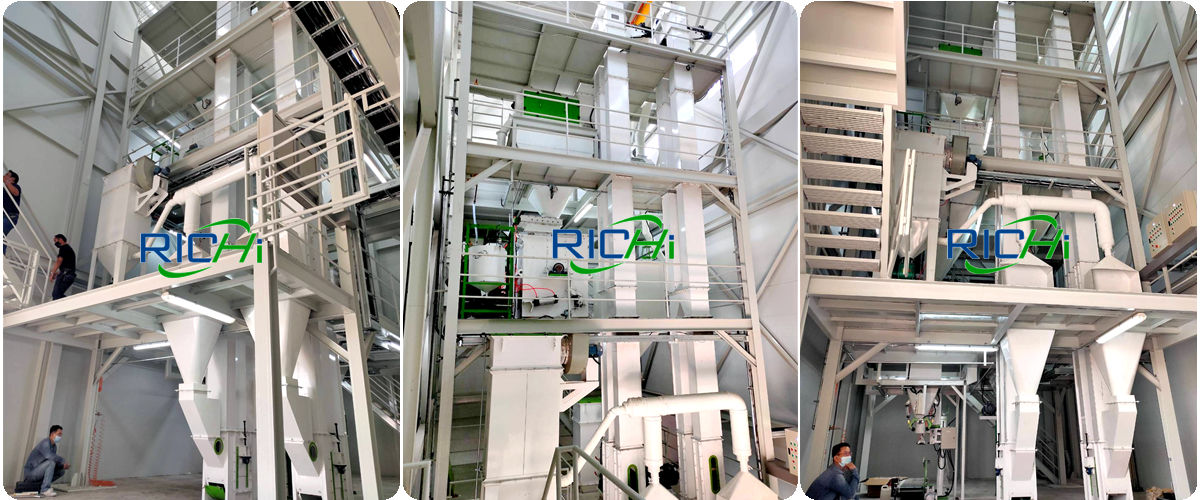 Installation site of 10t/h large scale animal premix feed production line project in Thailand
This premix feed plant project was signed on May 28, 2020. The customer is from Thailand. This is the first time for the customer to enter the animal feed processing industry, he knew the prospects of animal feed premix processing from some channels, so he consulted us "how to start poultry feed premix business".
Site of 10TPH Poultry Premix Feed Processing Machines Plant In Thailand
Then we provided the Thailand customer with detailed market research analysis, social benefit and economic benefit analysis, after a month of negotiations, it was decided after full consideration that the customer registered his own premix company and became one of Thailand's animal feed premix companies, animal feed supplement manufacturers and animal feed supplement manufacturing companies.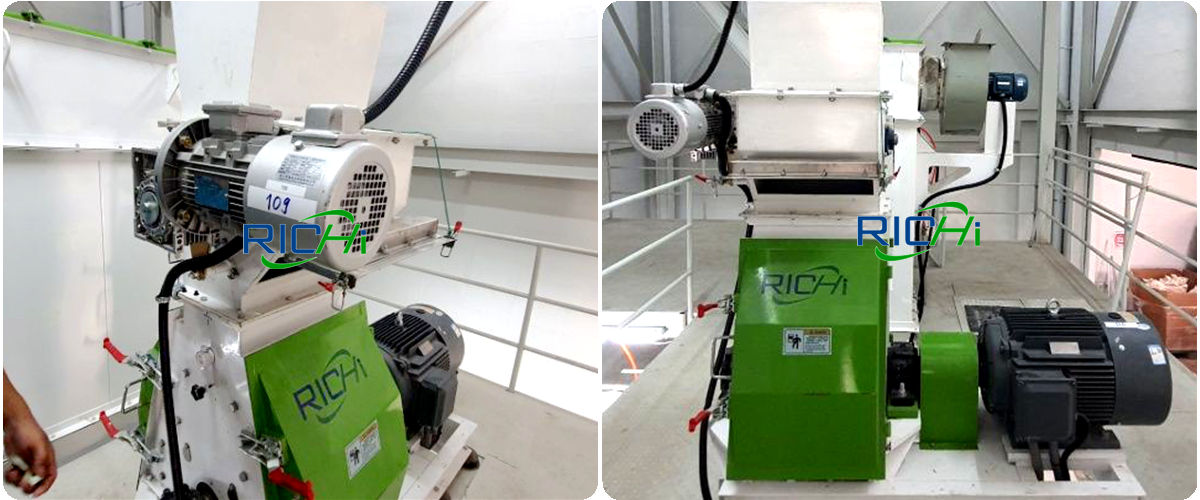 Site of 10 tons wholesale poultry feed production line for premix feed for chicken in Thailand
The total area of ​​the 10t/h poultry premix feed factory building of this advanced poultry premix feed mill 10tph project is 600m2, and the total construction area is about 1000m2. According to Thailand customer needs, the output of the 10 tons per hour premix feed production line he will build this time is 10 tons, and the annual output is expected to reach 20,000 tons. According to the customer's poultry premix formulation, his initial product is poultry vitamin and mineral premix, which is a broiler feed premix.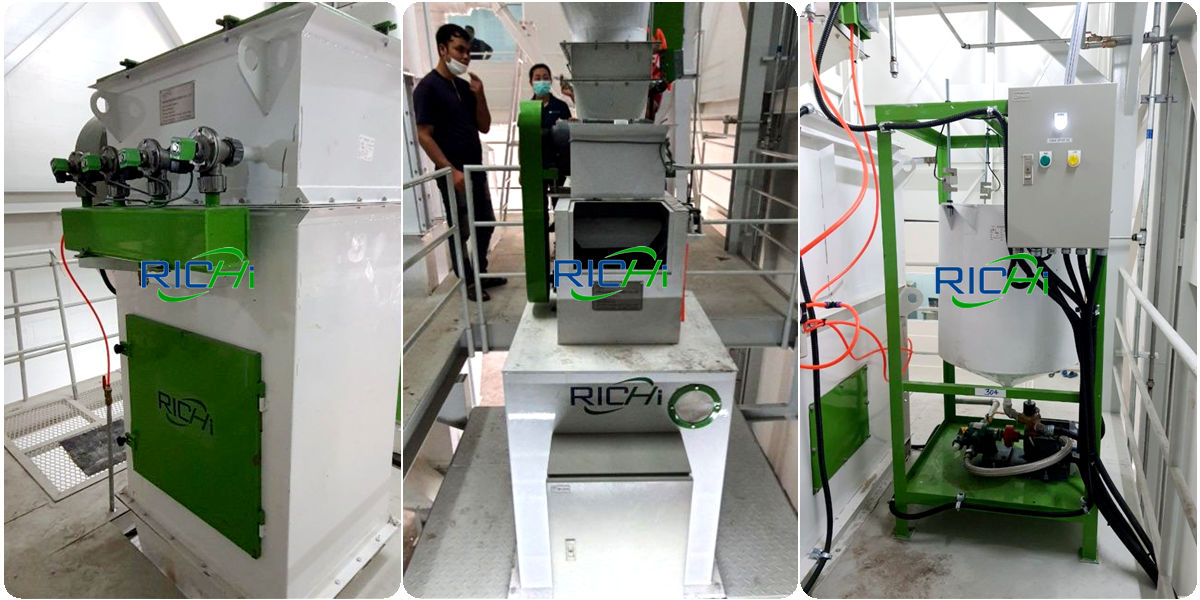 Site of 1-t/h factory supply animal premix feed production line for poultry vitamin and mineral premix in Thailand
RICHI feed mill/feed machine/pellet machine for sale Thailand
This is not the first time we have exported equipment to Thailand. Here are some of our projects in Thailand in recent years, if you are interested in these projects, please consult us for project details.
| Project | Order date |
| --- | --- |
| Thailand 3-5t/h fertilizer production plant | 2018.08.27 |
| 1T/H sinking fish feed plant | 2019.12.31 |
| Sawdust drying and conveying equipment | 2019.08.16 |
| 10 tons manual premixing line | 2020.05.28 |
| 5-7T/H Animal Feed Pelleting Machine | 2019.12.10 |
| 2-2.5T/H wood pellet production line | 2021.01.06 |
| MZLH350 wood sawdust pelletizer + pressure roller assembly | 2021.06.29 |
| 3-5T/H Animal Feed Pellet Milling Machine | 2020.10.06 |
Main poultry feed equipment of the 10 tons per hour customized poultry premix feed mill plant for sale Thailand
Poultry feed premix plant machine
Pulse dust collector*TBLMB.12B
Bucket elevator*TDTG36/18
Drum type precleaner*SCY63
Pre-Crushing bin*2m³
Poultry premix feed mill grinder*SFSP56*40
Screw conveyor (5m Air locked)*TLSS25
HIgh efficiency poultry feed mixer*1000kg/batch
Automatic packing machine*DSC-50
Sewing machine and belt conveyor
MCC Control Center ;Mimic Control Panel
Complete animal feed premix process for 10 tons animal poultry feed premix plant for sale Thailand
01
Main raw material weighing, feeding and preliminary cleaning section
First, after the main materials arrive at the factory and pass the inspection, the different poultry premix feed raw materials are sorted and stored in a ventilated, dry, and sanitary raw material warehouse. During premix feed mill production, first use electronic scales for all kinds of raw materials in accordance with product requirements and formulas.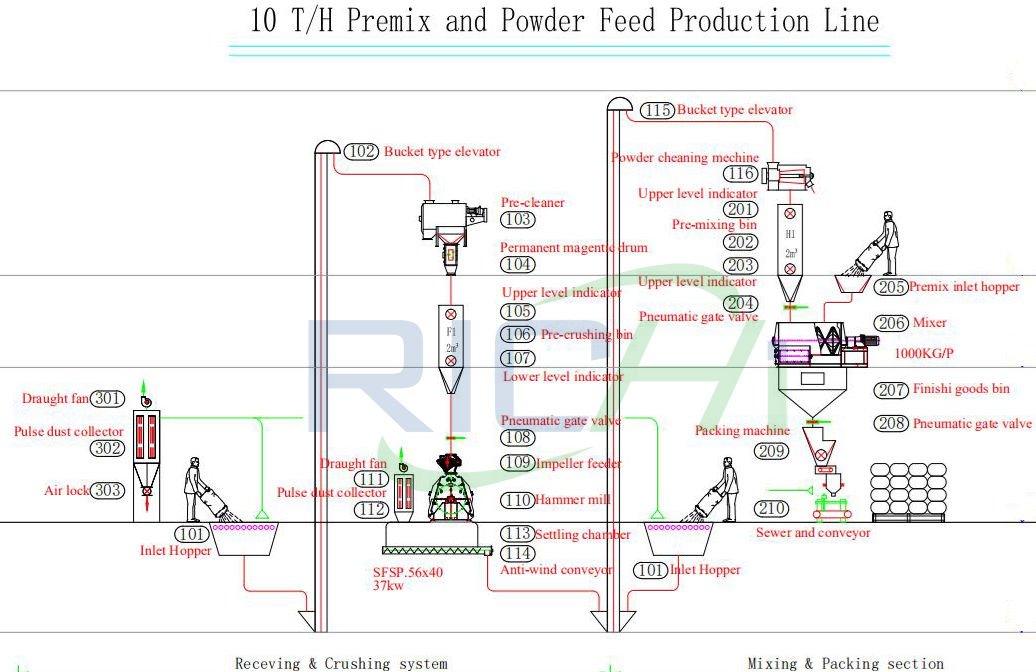 02
Smashing process of Thailand 10 tons premix and powder feed production line:
The cleaned granular raw materials are crushed. The poultry premix feed mill crusher adopts the impeller feeder frequency conversion feed. The feeding speed can be adjusted according to the poultry feed crusher's capacity to achieve full load work, improve crushing efficiency, reduce power consumption, and work stably reliable.
Each poultry feed pulverizer is equipped with bearing temperature measurement, and the bearing is self-lubricating. Each crushing line is configured to detect the damage of the poultry feed grinder screen. After being crushed, the poultry feed premix raw materials are sent to the batching bin to enter the batching process.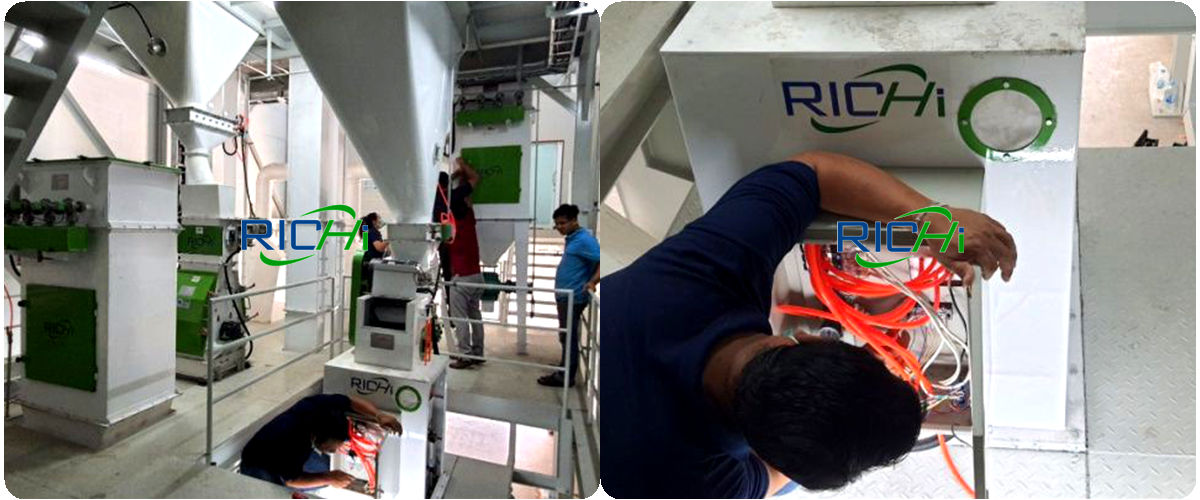 03
Mixed section of Thailand complete 10tph premix and powder feed production line:
The raw materials after the initial cleaning are passed through the bucket elevator, and the premixed small materials are discharged through the small material adding hopper to the feed premix mixer for mixing, and then fully stirred evenly. The premix feed mixer is a closed device, and the residue in the poultry premix feed mixer should not exceed 0.3% during mixing.
The feed mixed by the feed mixer for premix is discharged from the buffer hopper to the white dynamic quantitative packing scale, weighed, packaged, and sealed. When measuring and bagging, the quality accuracy standard is required to be 1/500, and the sealing must be strict, and there is no leakage accompanied by a product quality inspection certificate, indicating the use object, addition amount and use method.
Why start feed mill business for poultry feed premix production? The importance of premix feed for poultry
The balance of minerals and vitamins in poultry diets has become increasingly important to optimize diet compositions and meet the demands of modern poultry production. While vitamin and mineral nutrition play small part relative to complete nutrition, they have a crucial role in bird well-being and performance, along with supporting crucial body functions e.g. performance, growth, fertility, immunity.


Continual improvements in production and performance levels, changes in feedstuffs, husbandry, legislations, environmental requirements and animal welfare mean that vitamin and mineral nutrition is dynamic and requires a consistent, regular and accurate assessment in all animal production systems.
The need for poultry premixes in finished poultry feed
Finished feed is incomplete in the absence of supplemented vitamins and minerals. Most (typically plant-based) feedstuffs are rich in protein and energy, but lack sufficient amounts of trace elements or certain vitamins. Additionally, the availability of different nutrients in feedstuffs (non-starch polysaccharides (NSPs), phytate, etc.) vary considerably.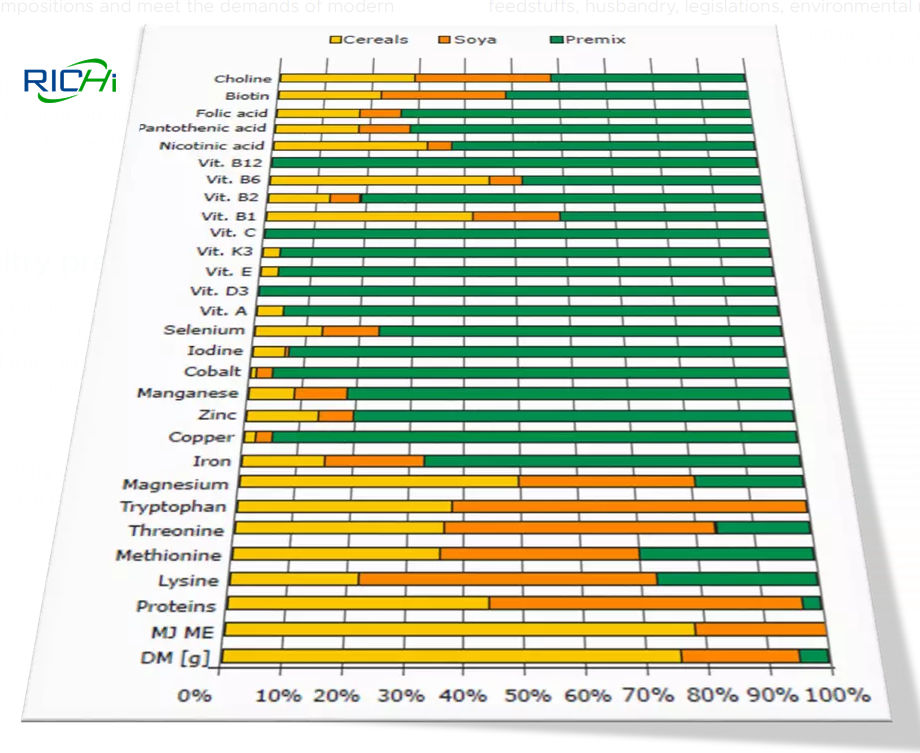 A poultry feed premix must be added to poultry diets in order to achieve the sufficient level of vitamins and minerals and prevent birds from becoming malnourished.
Overview of global poultry feed premix market
The poultry feed premix market is projected to register a CAGR of 3.6%, over the forecast period (2020-2025).
At the end of 2019, poultry toppled pork as the number one consumed meat in the world. The global consumption of poultry meat stood at 124.6 million metric ton. Increased consumption of poultry meat led to increased industrialization of poultry rearing, thus, necessitating the use of feed premixes in poultry feed.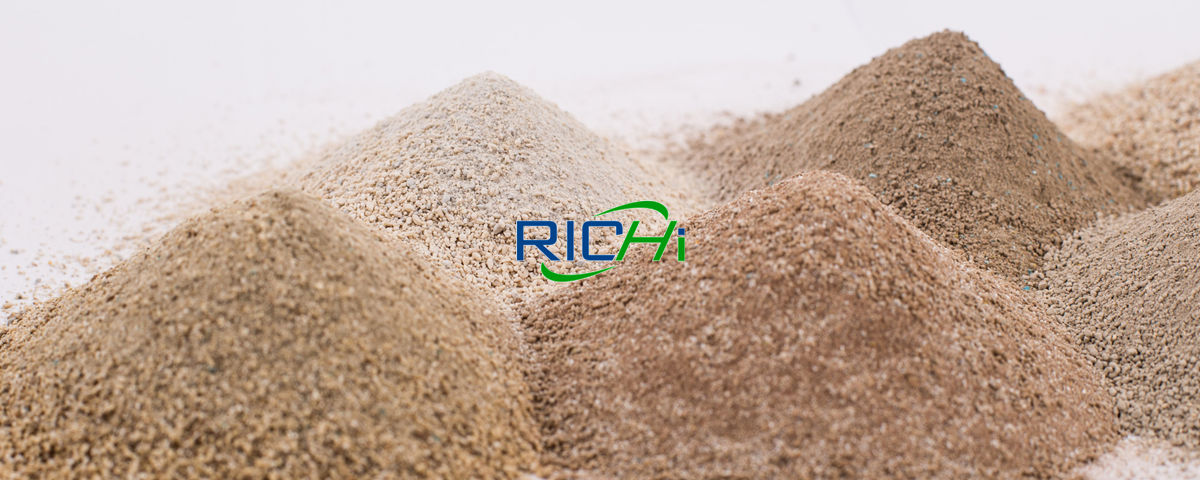 Almost 65% of the cost of production of poultry is accounted for by feed. This led to high fluctuations in production costs, on account of fluctuating prices of feed raw materials, like corn. This phenomenon has led farmers to prefer feed combinations that provide maximum feed conversion. Apart from supporting nutritional requirements of the birds, premixes are also important for improved feed conversion ratio and, hence, they are a key part of large-scale poultry rearing.
Asia-Pacific Leads the Global Poultry Feed Premix Market
Which region has highest growth rate in Poultry Feed Premix Market? Asia Pacific holds the highest share in 2020. As a member of the Asia Pacific region, Thailand has also been contributing to the poultry premix market.
The Asia-Pacific region produced 34.6 million metric ton of chicken meat in the year 2017. The region is the highest poultry production region across the world. The consumption is particularly high in countries such as China, India, Thailand because of rising income of middle-class population, availability of poultry meat at cheaper cost due to production cost benefits and strong export demand.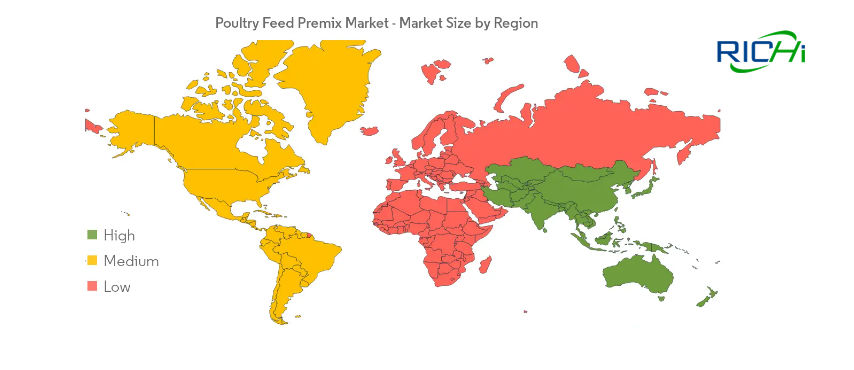 From a small-scale backyard industry, poultry has transformed to be highly industrialized in production scale. Farmers in the region are increasingly investing in high-quality feed to provide optimum nutrition to animals. With increase in poultry consumption, and the resultant impetus to industrialization, the Asia-Pacific region is expected to remain the top regional market for Poultry Feed Premix over the forecast period.
The poultry feed premix market is fragmented in nature, with the top global and regional players competing fiercely with local manufacturers. Expansions and investments are the most preferred growth strategies, followed by mergers and acquisitions. The major companies are focused on the expansion of the business across regions and setting up new premix feed plants for increasing production capacity, as well as premix feed production lines.