Overview of 3-5 t/h China manufacturer poultry chicken feed plant in Uzbekistan
In order to expand chicken feed production scale, improve market competitiveness, increase productivity and benefits, customers in Urgench, Uzbekistan accelerated the implementation of new poultry chicken feed making machine for 3-4mm broiler feed pellets. On the basis of many previous friendly cooperation, the customers reached a new cooperation consensus with RICHI to introduce professional and efficient chicken feed mill equipment.

Site of 3-5t/h chicken feed processing plant for sale Uzbekistan
The Uzbekistan 3-5t/h whole set chicken poultry feed line for pellet started in 2018, and completed smoothly in February 2019 after one year. Now this China supply chicken feed plant is officially put into production.
The Uzbekistan 3-5t/h chicken feed plant consists pelletizing section and pellet cooling section, including 37kw chicken feed pellet machine, with output of 3-4 tons per hour, one chicken feed pellet cooler, and some accessories.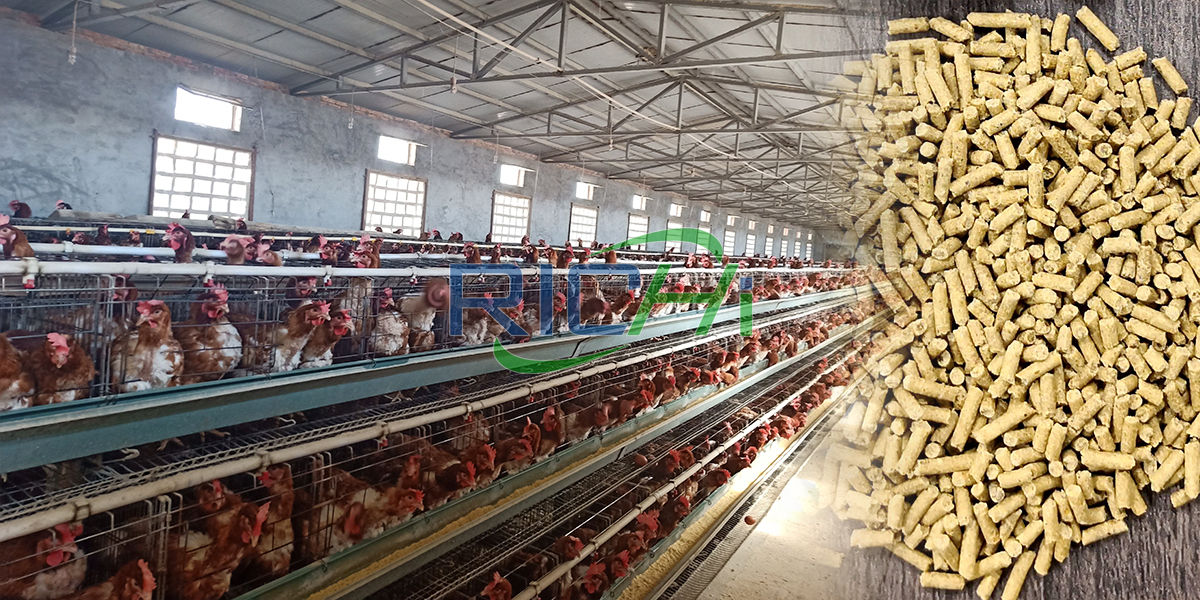 The widely used wholesale chicken feed plant project was started from February 2018. RICHI engineering team took measures to finish the installation and test within 10 days, when encountering many difficulties in the chicken feed plant construction process, such as language difficulties, electricity questions and so on. Richi Machinery won the Uzbekistan customer's trust and recognition with its own high-quality design scheme and strong manufacturing strength. Customers have high recognition of the benefits from RICHI feed machines and feed mill design, laying a solid foundation for further cooperation.
Chicken Feed Production Development in Uzbekistan
From this Uzbekistan customer, we learned more details about the chicken feed development in Uzbekistan. While with changeable demand of chicken for nutrition, the traditional feed type cannot meet the present development and requirement.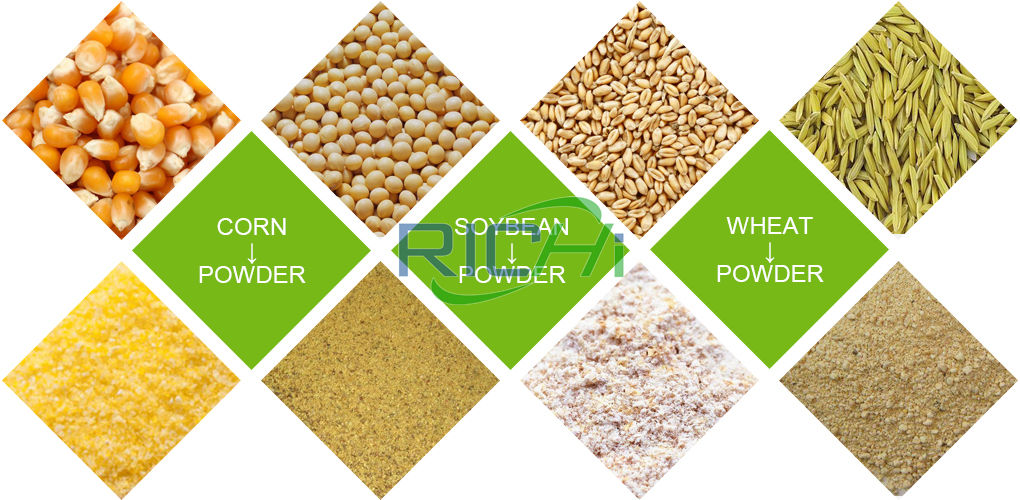 The poultry owners has increasingly interest in "functional" supplementary feed, which is able to improves animal intestinal function, metabolism and immune system, thereby promoting animal health.
Due to the high demand for protein in animals, protein supplementation tends to exceed the nutrient levels, so does the phosphorus. Optimization of the nitrogen and phosphorus in the complete formula feed becomes more important.
Crude feed quality. Crude feed such as forage or corn silage currently accounts for the majority of ruminant feed, but its quality and feed value may vary widely.
RICHI feed mill plant and feed machine for sale Uzbekistan
As of the end of 2020, we have established 24 feed plant and feed machine projects in Uzbekistan, including 18 complete animal feed production lines and 6 single feed machine projects. The products sold cover chicken feed production, cattle feed production, laying hen feed production, broiler feed production, stock feed production, fowl feed production, fish feed production, etc.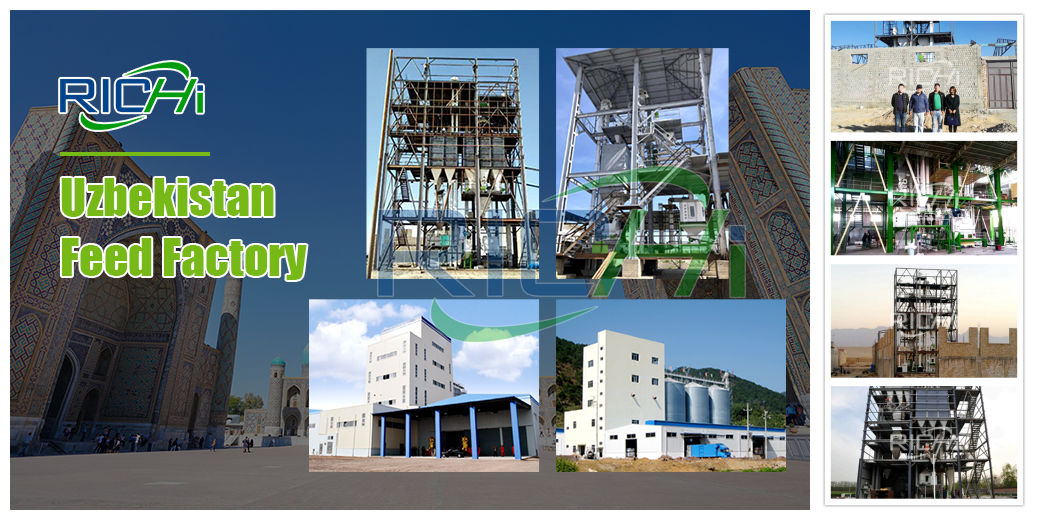 The following is a list of all our current feed production projects in Uzbekistan, all the information is true. (Currently, only some Uzbekistan feed production cases have been updated on the website. Because some cases are ongoing or lack relevant pictures, there is no specific detail page. You can directly contact our sales staff for more case information)