How to build a new sheep feed production line for your feed factory or sheep farms?
According to customer different sheep feed production types, different output configuration can be customized. We devote ourselves to undertaking all sheep feed production line with 1-100 tons per hour and to providing more value added service to all the customers.
Richi Machinery provides global customers with a one-stop, complete set of professional sheep feed production line solutions (business plan for sheep feed production) to solve the problems of customers, especially pure investment customers, such as technical difficulties and poor understanding of sheep feed equipment, so that the needs and positioning of the project are more clear, and at the same time, the customer's equipment selection range is more concentrated, reducing the cost of energy and financial resources.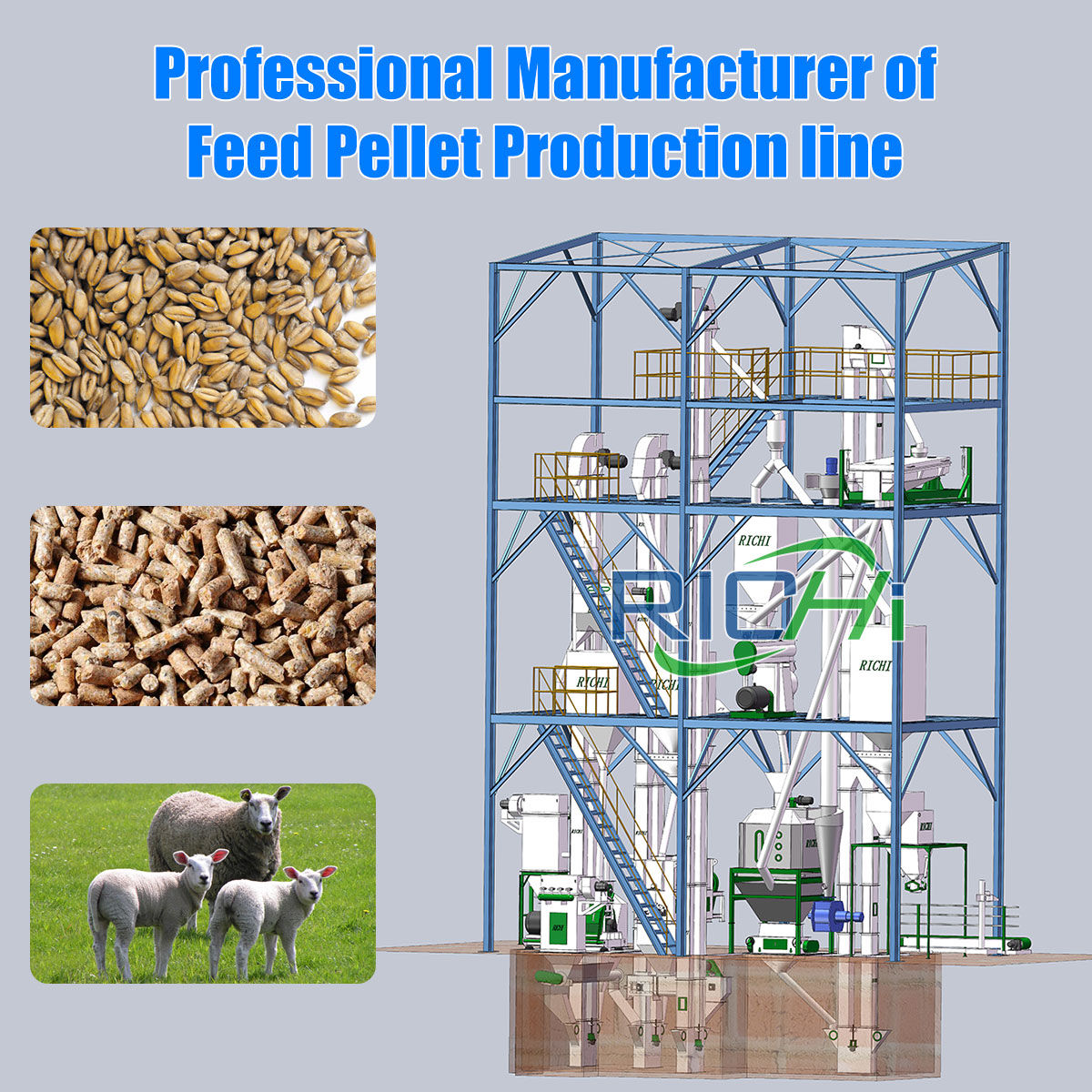 If you want to start a new sheep feed pellet line for your sheep feed mill or sheep farm, you should pay attention to the following main processes:
Determine the scale of sheep feed mill.
Determine the sheep feed manufacturing process and recommend sheep feed machine.
Control mode selection (the degree of automation of the sheep food processing plant).
Complete feed mill plant structure selection.
Planning the general drawing of sheep feed mill plant site.
Due to the influence of various objective factors such as sheep feed raw materials, processes, formulas, project area, local regulations, etc., various technological sheep feed production process and sheep feed equipment configurations have appeared in the actual sheep feed plant design.
Therefore, if you want to build a high-efficiency, high-quality, high-return sheep feed production line, please do not hesitate to contact Richi Machinery and communicate directly with our engineer team, you will definitely get a satisfactory answer. The following is the sheep feed mill machine configuration display of sheep feed production business plan we have done in several customer project :