Applications Of Biomass Pellet Mill
The Biomass Pellet Mill is mainly a kind of mechanical equipment that uses crop straw as raw material, which is crushed, pressurized, densified, shaped, and extruded into small rod-shaped solid pellet fuel. The volume after molding is 1/30 ~ 40 of the volume of the raw material, the specific gravity is 10 ~ 15 times (the density is 0.8 ~ 1.4), the calorific value can reach 3400 ~ 6000 kcal, and it is a high-volatile solid fuel.
1.Advanced gear-driving system with motors on this wood pellet machine, stable and reliable.

2.Adopting high-qualified components on this wood pellet machine, with stable performance, long service life and low noise.

3.Whole transmission parts (including motor) of this wood pellet machine chooses high-quality NSK/SKF bearings to ensure the transmission efficient, stable, low noise. Main motor choose Siemens.

4.This wood pellet machine is equipped with full single layer stainless steel feeder, forced feeder, ring die and cutter .

5.Adopting international advanced technology on this wood pellet machine: German gun drill and vacuum furnace heat manufacturing process in ring die making to ensure the pellets smooth and of high quality.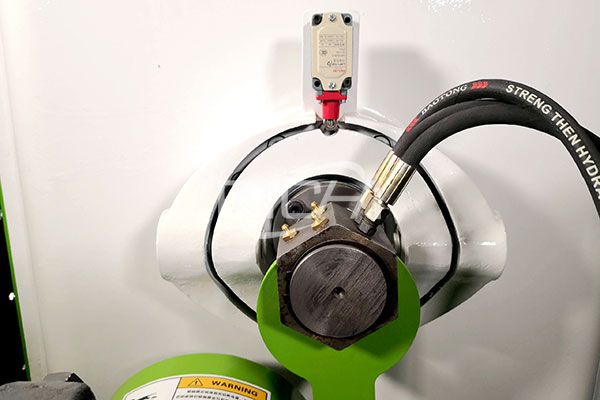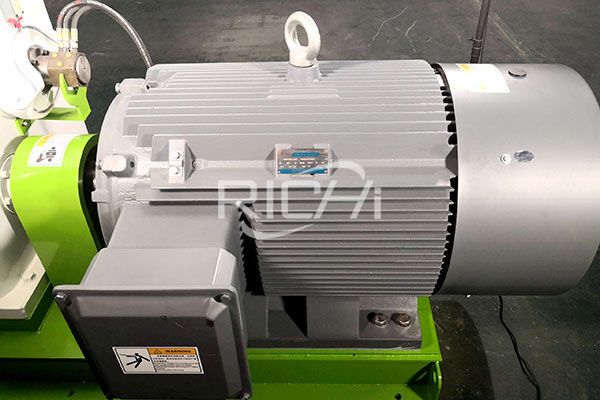 Working Principle Of Biomass Pellet Mill
It is caused by squeezing raw materials such as wood chips and straw under pressure at normal temperature by using rollers and ring die granulators. Convenient transportation and storage, meanwhile, its fuel performance is greatly improved. The particle size of raw materials can be divided into coarse particles, medium particles and fine particles. Above 3.0 粒 is coarse grain. Medium and fine granules have better granulation properties, low energy consumption and less wear on the die roll. When medium and fine granules are quenched and tempered, they have more surface area than coarse grains in contact with steam, and steam easily penetrates the particles. The core makes it fully mature, produces physical and chemical changes, and improves granulation quality. Coarse particles cannot be completely penetrated by steam; in addition, when coarse material is granulated, the surface area of ​​contact with each other is less than that of medium and fine particles, and the adhesion is poor. After granulation, the particle swelling rate is large and cracks easily; High density, good ability to pass through die holes, less wear on die holes, and high productivity.
| | | | | | | |
| --- | --- | --- | --- | --- | --- | --- |
| Model | MZLH320 | MZLH350 | MZLH420 | MZLH520 | MZLH768 | MZLH858 |
| Capacity | 300-400kg/h | 500-700kg/h | 1.0-1.2 t/h | 2.0-2.5 t/h | 2.5-4 t/h | 3-4.5 t/h |
| Power | 37kw | 55kw | 90kw | 110/132kw | 250/280kw | 280kw |
| Final Pellet | 6-12mm | 6-12mm | 6-12mm | 6-12mm | 6-12mm | 6-12mm |