Applications Of Biomass Pellet Mill
The Biomass Pellet Mill is mainly a kind of mechanical equipment that uses wood crop straw as raw material, which is crushed, pressurized, densified, shaped, and extruded into small rod-shaped solid pellet fuel.
The volume after molding is 1/30 ~ 40 of the volume of the raw material, the specific gravity is 10 ~ 15 times (the density is 0.8 ~ 1.4), the calorific value can reach 3400 ~ 6000 kcal, and it is a high-volatile solid fuel.
Raw materials for RICHI biomass pellet mill
Biomass raw materials for bio pellets can be categorized into forestry, agriculture and waste‐based materials, and they can be subdivided into primary sources (directly produced materials) or secondary sources (derived from other processes).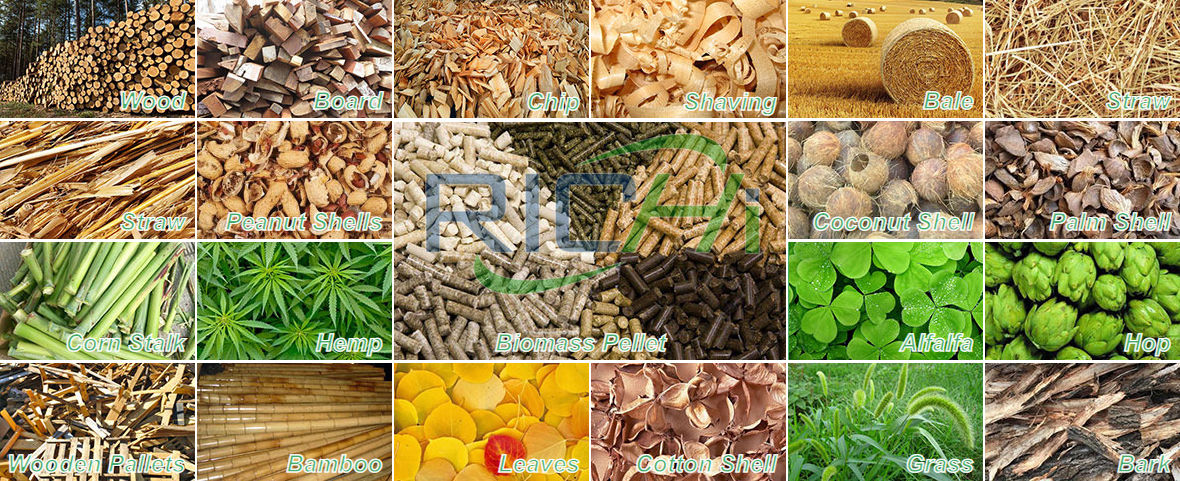 The raw materials studied range from wood species, such as pine, spruce, beech, oak, poplar, aspen, salix, and fir, to agricultural residues, such as alfalfa, barely, canola, oat, wheat, rice, soybean, rye, reed canary grass, corn stover, corn cobs, switch grass, big blue stem, sugar cane bagasse, cotton, olive residues and peanut hulls and also mixed residues.