The decisive factor in the crushing process for the hardness of the pellets is the crushing particle size of the pig feed raw materials. Generally speaking, the finer the raw material is crushed, the easier the starch is to gelatinize during the pig feed pellet machine conditioning process, the stronger the binding effect in the granules, the less likely the granules are to break, and the greater the hardness.
In actual production, according to different The production performance of animals and the size of the aperture of the ring die, the crushing particle size shall be adjusted appropriately, the suckling pig feed shall be finer, the crushed average particle size shall be 400-500μm, and the average particle size of the fattening pig feed shall be 600-700μm.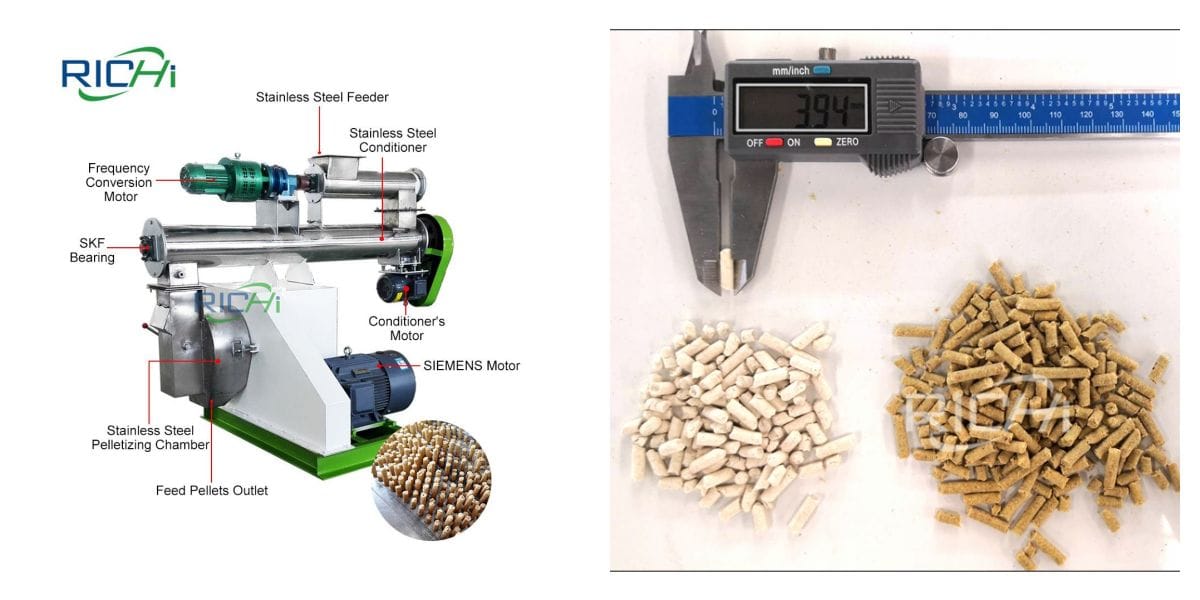 In the production of pig feed, the hardness of the pellets is generally required to be moderate. Too hard will reduce the palatability and production performance of the product, and too brittle will increase the powdering rate of the product, reduce production performance, and increase waste.
In the production of pig feed, it is generally required to crush more than 70% of the particle size between 700 and 500 μm, and more than 20% of the fine powder below 250 μm. Such a particle size distribution is conducive to the granulation and shaping of the pellets and the improvement of the appearance quality of the pellets, and can ensure the proper hardness of the product and a lower powdering rate.