Applications Of Sawdust Pellet Mill
The sawdust pellet machine is the key equipment of the production line. The sawdust pellet production line can be applied to different raw materials such as sawdust, corn straw, soybean straw, cotton straw and peanut shell, and the equipment runs stably. The density of processed wood pellet fuel can reach 1.0-1.3 tons/m3.
1.Feeder: feeding raw material into the pellet making chamber.the feeder is made of stainless steel.

2.Forced feeding unit: since the raw material is fluffy, and the bulking value is higher, we equip the force feeding device.

3.Pellet making unit: ring die and press roller inside work together to make the biomass wood raw material into wood pellet.

4.Main motor: driving the pellet making system.

5.We adopt the super quality Siemens brand motor in our machine.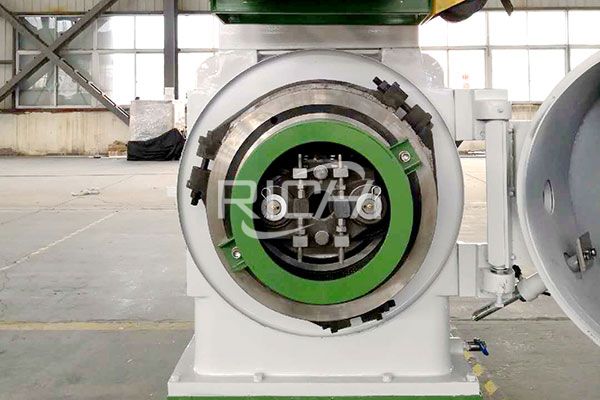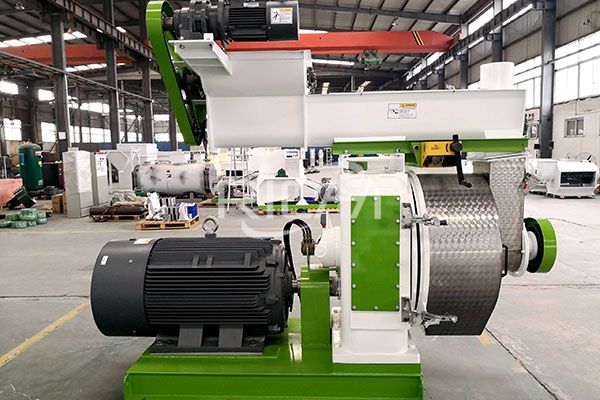 Working Principle Of Sawdust Pellet Mill
The working principle of the wood pellet machine is that the wood chips crushed and dried are pressed into the holes of the mold through a pressure roller through physical extrusion. After the wood chips are pressed through the holes of the mold, a rod-shaped finished product is formed.
work process
The sawdust is added to the silo. The sawdust in the silo is stirred and compressed under the dual effects of the autorotation of the rotating main shaft and the autotransformer of the press roller. Out, the wood chips extruded to the outside of the mold are interrupted by the cutter on the dial to form a short bar of about 5cm. The short bar is collected from the blanking port under the action of the dial.
| | | | | | | |
| --- | --- | --- | --- | --- | --- | --- |
| Model | MZLH320 | MZLH350 | MZLH420 | MZLH520 | MZLH768 | MZLH858 |
| Capacity | 300-400kg/h | 500-700kg/h | 1.0-1.2 t/h | 2.0-2.5 t/h | 2.5-4 t/h | 3-4.5 t/h |
| Power | 37kw | 55kw | 90kw | 110/132kw | 250/280kw | 280kw |
| Final Pellet | 6-12mm | 6-12mm | 6-12mm | 6-12mm | 6-12mm | 6-12mm |