How To Set Up A Complete Biomass Fuel Sawdust Pellet Production Line?
To process sawdust pellets, sawdust pellet mills are not enough, and a lot of sawdust pellet line equipment is needed. And these equipment will jointly form the finished sawdust pellet production line or sawdust pellet factory.
Every sawdust pellet processing line needs to be designed, from the pellet production process to the layout design, and even the design of some basic buildings, which is a very complicated process.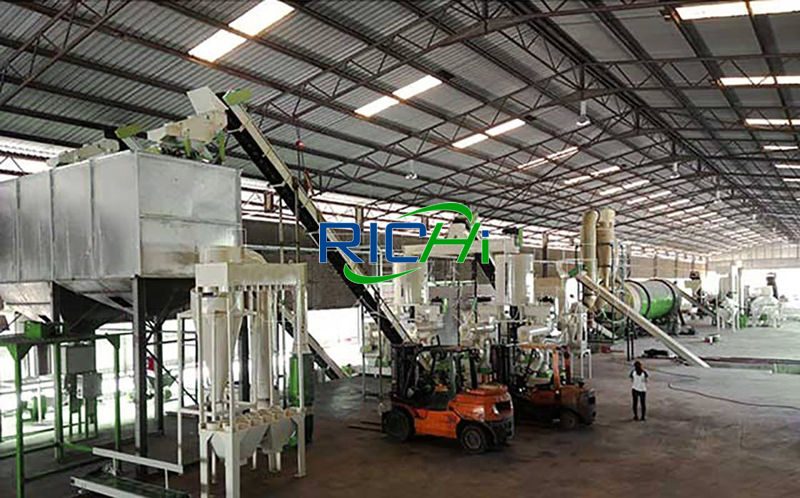 How to make sawdust pellets? How to make wood pellets from sawdust? Let's take a 4.5 ton per hour wood sawdust pellet production line projet as an example to show you the sawdust pellet making process we have customized for our customer.
Raw materials preparation stage of sawdust pellet production line
Use sawdust as the main raw materials. To ensure sufficient raw material supplement and continuous production, the storage area should be around 500 square meters. You are suggested to prepare 500~600 tons of sawdust, which can ensure at least 15 days of sawdust pellet production.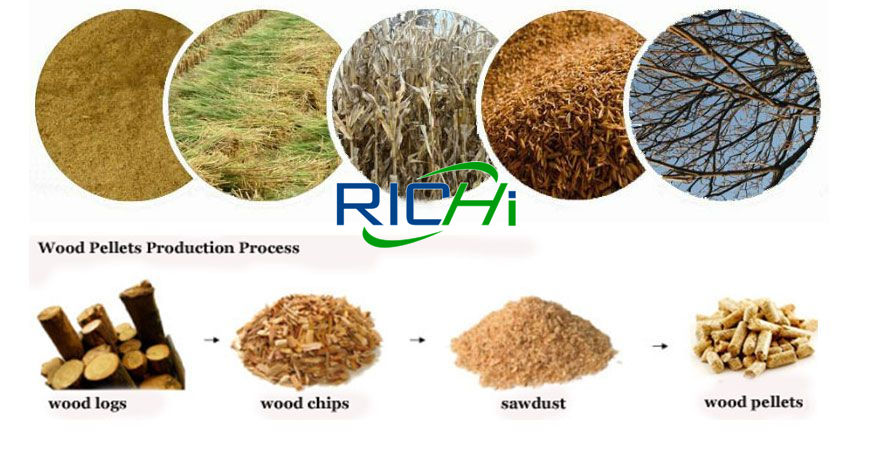 The ceiling of raw material warehouse should be able to resistant rain, lighting and wind. Set the production area at least 50 meters away from the living area, 30 meters away from the highway and power transformer. Besides, isolation measure and fire prevention facilities are also necessary, in order to ensure production safety.
Drying stage of sawdust pellet line
Biomass pelletizing has strict requirements on the moisture content of raw materials. After screening, the saw dust will be sent to roller dryer by spiral conveyor. In the wood sawdust dryer machine, the sawdust can be dried to preset moisture content through hot air.
Pelletizing stage of wood sawdust pellet plant
Sawdust pelletizer is the key equipment of the complete pellet production line. In this system, we adopt 3 sets of ring die wood pellet press for making pellets from sawdust which is featured of stable operation. The capacity of each set can reach 1.5 ton per hour.
This sawdust pellet mill machine can process wood sawdust, corn stalk, haulm, cotton stalks, peanut shells and many other biomass materials. The density of finished pellets can reach 1.0~1.3t/ m3.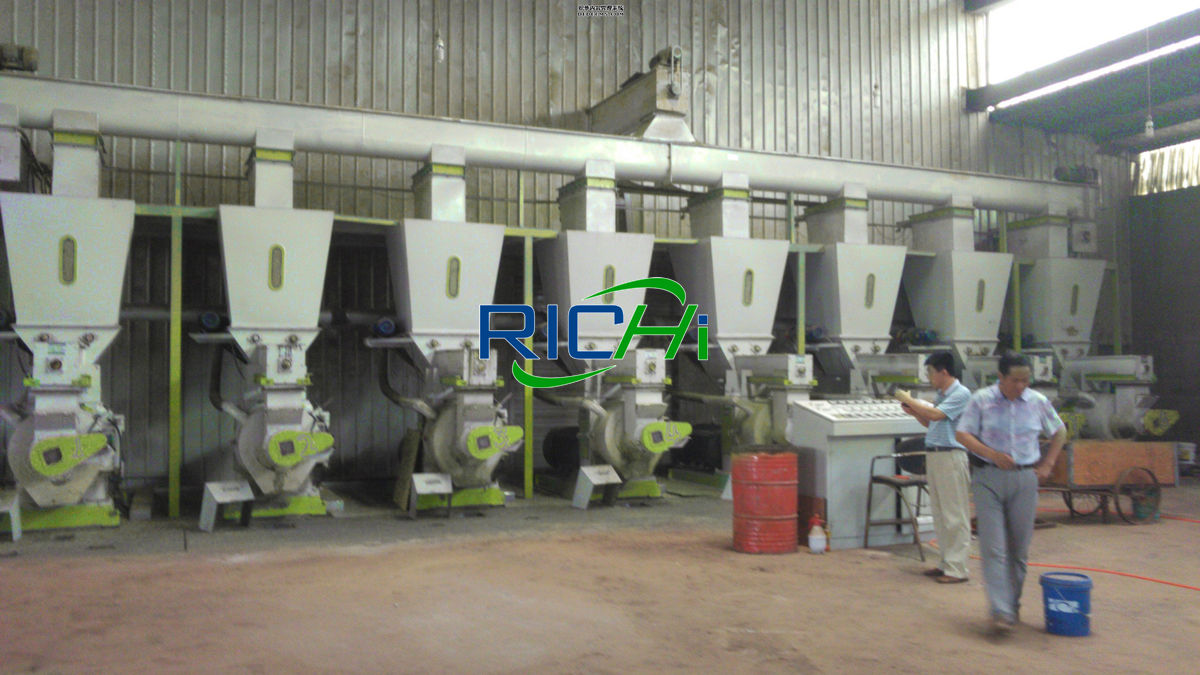 Cooling stage of wood fuel sawdust pellet production plant
When discharging from the biomass sawdust pallet making machine, the temperature is around 80~90 ℃. The structure is relatively loose and easy to be broken. Through counter flow cooling system, the sawdust pellets will be cooled to room temperature and become tight and durable.
Then, they can be packaged in bags or be conveyed to storage silo. Except cooling fan, the cooling system is also designed with cyclone separator which is used to separate the powder from the pellets and send the powder back to the front pelletizing procedure.
Screening stage of wood sawdust pellet manufacturing plant
After cooling, screening system is needed to filter out broken pellets, so that to ensure the quality of final products. The broken pellets will also be sent to the front pelleting process.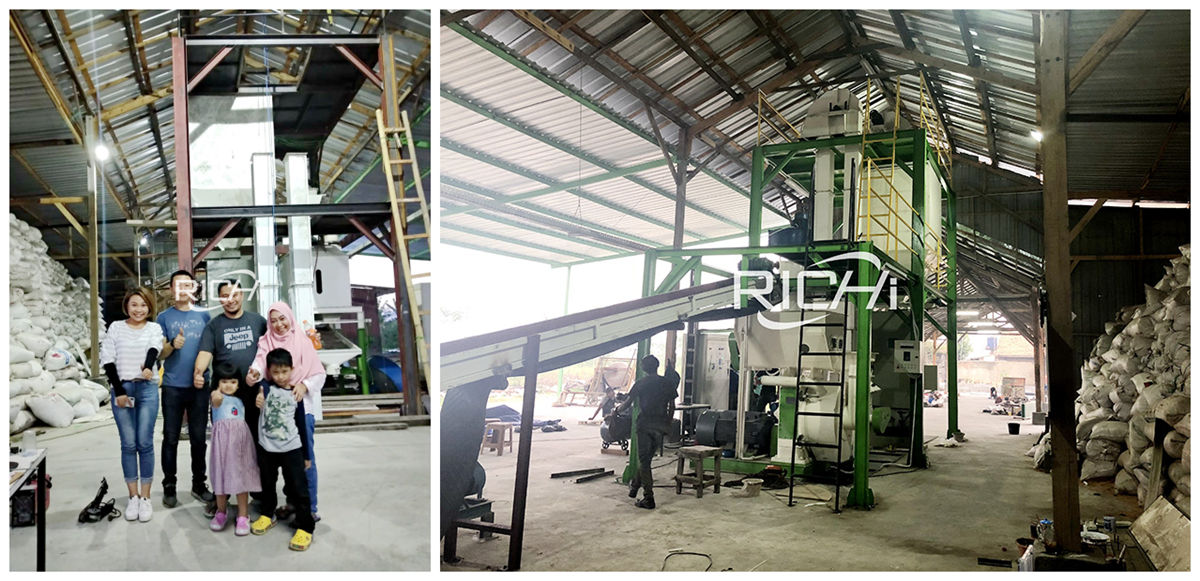 Packaging stage of biomass sawdust fuel pellet plant
Before packaging, the sawdust pellets will be screened again for recycling the fines. And then the pellets will be packaged. For domestic users, the pellets are preferred to be packed into bags with the sizes of 12, 15, or 20 kg.
While for exporting, the pellets are usually shipped in one tone bags or in bulk which are usually wrapped in plastic to keep the moisture out. Compare with the large bulks or bags, the small bags are better for the pellets because the pellets are subject to less abrasion during delivery.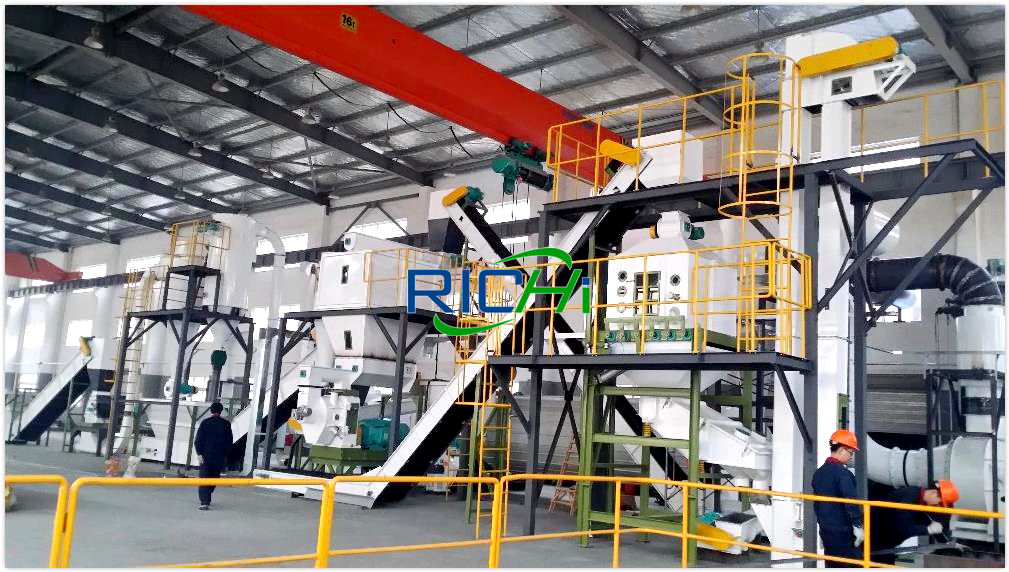 Storage stage of sawdust pellet factory
During summer, the production of sawdust pellets probably exceeds the demand and the pellets may have to be stored for several months. The storage facility should bee constructed of high concrete side walls that can withstand the pressure of the pellets.
As stated, pellets easily disintegrate once they get wet, so it is very important that the building is water-tight, to prevent rain or condensation.