Poultry feed production prospects in New Zealand
There are more than 50 animal feed manufacturers in New Zealand, with 8-9 feed mills comprising around 85% of animal feed production. The majority of feeds, including wheat, soya meal and sorghum are imported from e.g. Australia and can be landed in New Zealand at a lower cost than New Zealand-produced raw materials.
In New Zealand, the majority of feed is produced for the intensive livestock industries (poultry and pig) as well as the dairy and equine industries. A small amount of feed is also produced for animals such as dogs, emus, rabbits and fish.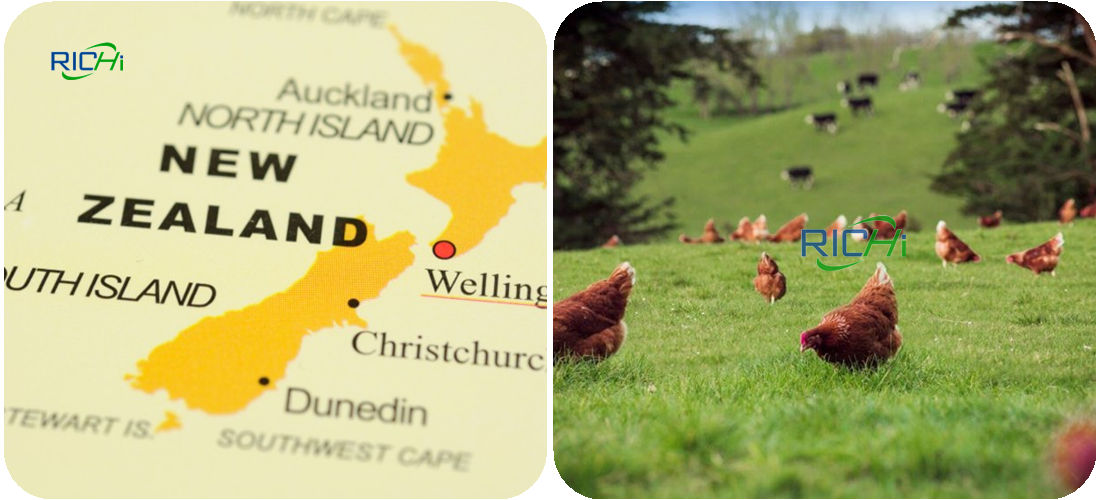 Consumption by poultry species (meat chickens and layer hens) has grown substantially, reflecting recent investment by animal feed manufacturers and feed companies and the fact that poultry is New Zealand consumers' leading choice of animal protein.
Overview of 3-5 tons per hour complete poultry feed mill in New Zealand
"We have a mill running your SZHL508 Pellet Press and wish to put in another smaller line also. Can I get a quote for the following equipment: 1 x SZLH350 Pellet Press 1 X SKLN14*14 Cooler 1 x SFJH80*2C Screener 1 x Fan, Cyclone and airlock to suit above operation. 1 x SSLG15x120 Crumbler 1 x SFSP66*80b Hammer mill. Thank You."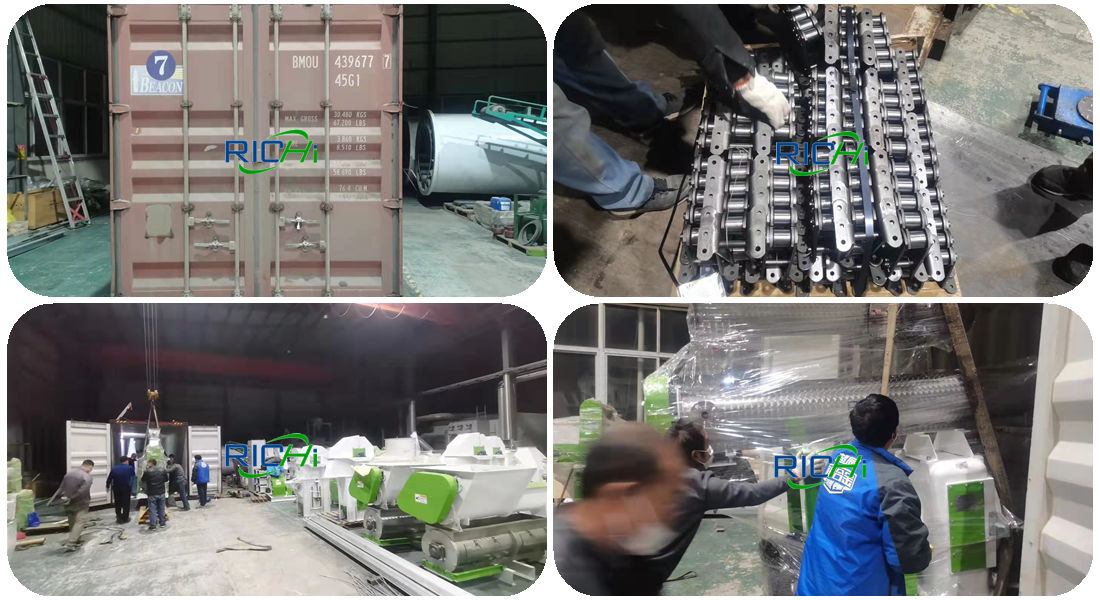 First delivery of New Zealand chicken feed mill machinery
2020.05.21, this 3-5 tons per hour animal feed factory project was concluded.
This customer is one of the animal feed manufacturers in New Zealand. This is his second purchase of our animal feed equipment, which is also used to produce chicken feed pellets. In addition, on June 10, 2021, the customer purchased the animal feed grinder and bucket elevator from us again, which is also used for this 3-5t/h animal feed plant for poultry feed manufacturing. It is worth mentioning that due to the epidemic, the customer did not It is convenient to visit, so our three cooperations are all completed online.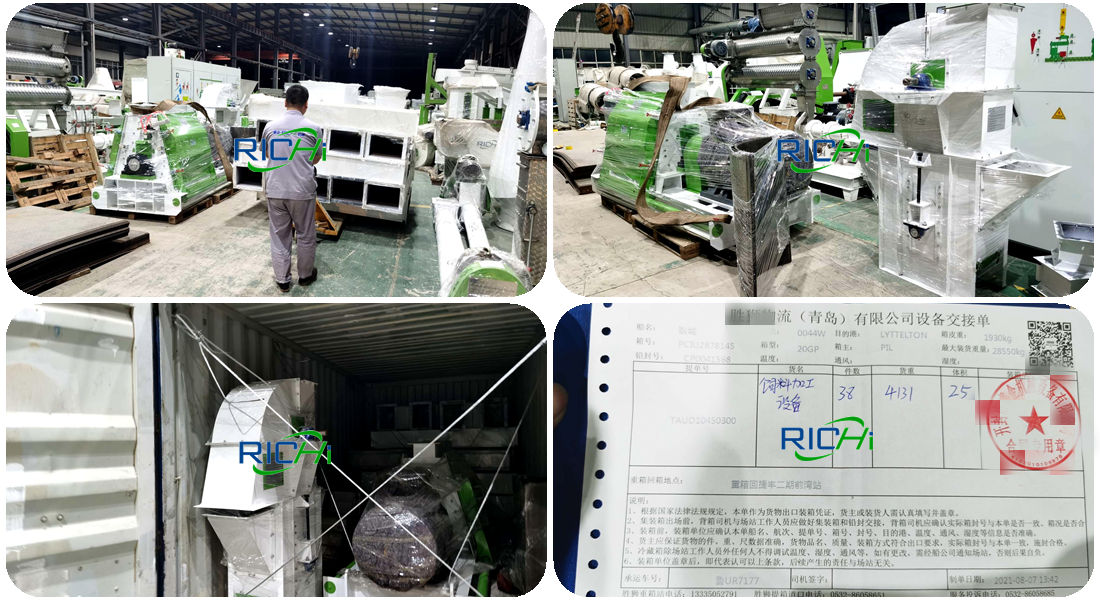 Second delivery of New Zealand chicken feed plant machinery
Animal feed manufacturing process design of the 3-5t/h animal food processing plant in New Zealand
If you are interested in becoming a part of the animal feed industry in New Zealand then here is a simple summary of the 3-5t/h complete poultry feed mill process.
Selecting the Raw Material
Choose the raw material that is easily available throughout the year. You should have easy access to it. it should be chosen based on animal species which will be eating it.
Processing the Raw Material
Clean the material through sieving to remove dirt, rock, etc. Grind it with an animal feed hammer mill to convert it into its powder form. Mix all ingredients thoroughly to homogenize the mixture.
Animal Feed Pellet Production
Add processed raw material to the animal feed pellet making machine. It will press the raw material and convert it into pellets of cylindrical shape.
Cooling and Storing Pellets
Animal pellets get hot when they come out of the holes of animal feed pelleting machine. So, cool them carefully and store them in durable bags to avoid damaging them during transfer.
(For livestock and poultry farmers or people who have ambitions in animal feed mill business, the whole animal feed processing plant is worthy investing. To get the animal feed business plan, feed plant project cost and detailed animal feed machine parameters and price list, please send Richi Machinery inquiries directly!