With annual chicken meat production of over 260,000 tonnes, Afghanistan is close to reaching self-sufficiency in chicken meat production. According to figures from the Ministry of Agriculture, Irrigation and Livestock, there are about 9,247 chicken farms operating throughout the country.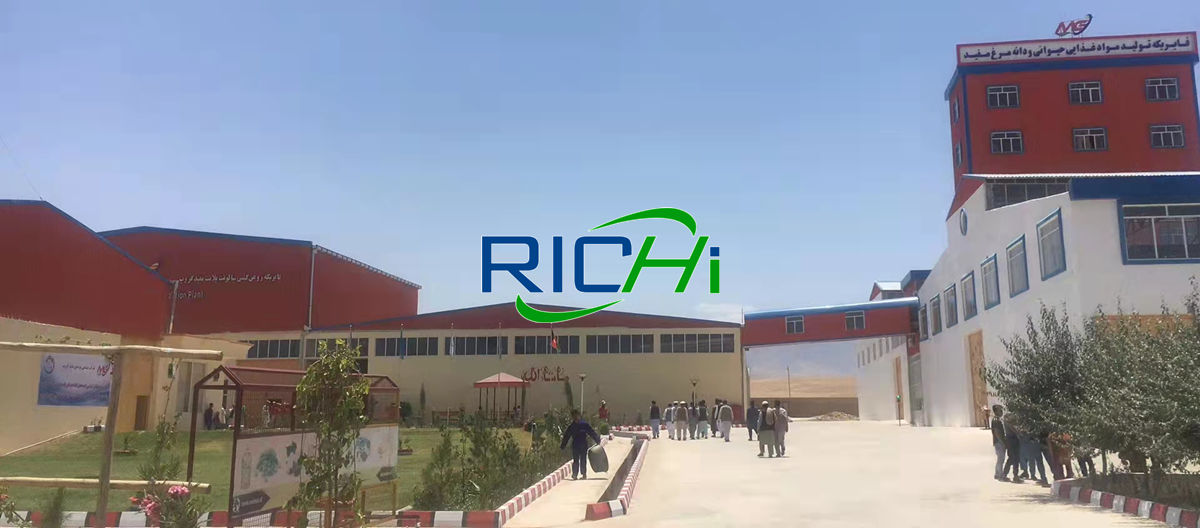 Site of Afghanistan 10-15T/H Custmized Full Automatic Poultry Chicken Feed Mill Plant Project
Of these, 4 are breeding farms, 38% are layers (with the majority in Kabul) and 62% are broilers. During the last solar year, a total of 261,048 tonnes of chicken meat was produced in the country with Kabul being the major producer of chicken meat with a production of 47,110 tonnes.

Afghanistan good quality poultry feed mill project signing site
Overview of Afghanistan 10-15tph customized chicken feed mill for layer broiler chicken feed manufacturing
The client of this high quality 10-15tph automatic chicken feed mill project is one of poultry feed manufacturers from Kabul, Afghanistan. Because he saw the prospect of chicken feed in the country, he invested in a large scale local chicken feed mill plant. This is a customized 10-15 t/h automatic poultry feed factory, used to produce powder feed for laying hens and 3.5mm chicken feed pellets for broilers, the chicken feed raw materials are corn, wheat, soybean meal, and other grain.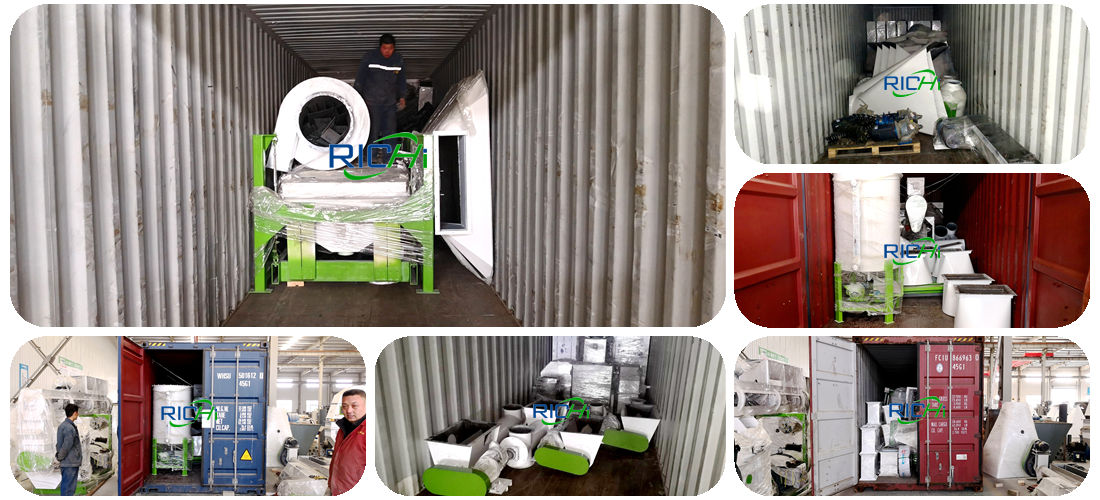 Delivery site of automatic chicken animal feed pellet making plant for sale Afghanistan
This Afghanistan 10-15t/h broiler chicken feed mill was originally planned to be installed in 90 days, but the preparation work for Afghan customers is in place. Before our 4 engineers arrived, all the construction equipment of the 10-15t/h poultry chicken feed pellet making plant was ready and the local installers were very cooperative. Therefore, this large-scale 10t/h chicken feed pellet production line for poultry feed project was installed in only 60 days.

Photos of the opening day of the Afghanistan 10 tons poultry feed factory (from the customer)
Chicken feed milling machine needed in this 10-15t/h chicken feed manufacturing plant for sale Afghanistan:
Chicken feed milling machine in this chicken feed mill
Chicken feed grinder machine*SFSP66*80
Chicken feed mixing machine*SLHY2.5L
Rotary distributor*TFPX6
Batching scale*PLC1.0A
Chicken feed pellet machine*SZLH420
Cooling Machine*SKLN20x20
Chicken pellet crumbler
Rotary screener*SFJH125*2C
Automatic Packing machine*DCS-50
MCC Control Center ;Mimic control panel
Air compressor and srorage tank*22KW
Electric Hoisting System*4T, 1.5*1.5*24M
Oil burning boiler*1000kg/h

Installation site of Afghanistan poultry feedstuff powder & pellet feed processing unit line project
In the Afghanistan SZLH420 turnkey chicken feed factory project, the core chicken feed equipment and chicken feed mill solutions are designed and provided by Richi's professional team, with reliable chicken feed making machine quality and smooth chicken feed production process flow.
In today's market environment where feed prices are soaring, the 10-15 tons per hour turnkey chicken feed manufacturing plant is not only able to meet the high standards of customers, but also will bring considerable investment returns to Afghan customers. Compared with the traditional contract management model, the turnkey 10-15tph chicken feed line project management model has a very big advantage, but not every chicken feed plant manufactuer has the ability to provide turnkey animal feed plant services.

Installation site of Afghanistan poultry chicken feed pellet making line
As a leader in China's feed machinery manufacturing industry, Richi Machinery provides customers with high-quality turnkey services by virtue of its strong enterprise software and hardware strength.
In this Afghanistan chicken feed plant for mash and powder feed project, RICHI always adheres to the service concept of "rapid response and efficient communication", strictly grasps all aspects of the layer broiler chicken feed plant project construction stage, and ensures that the 10-15tph full automatic large chicken feed production plant project can proceed safely and orderly, and progress efficiently and quickly.

RICHI installers and customers on the site of automatic chicken feed processing line plant for sale Afghanistan
Richi Machinery will take this as the starting point, with its own superb craftsmanship, excellent quality pursuit, continuous innovation, and seek its own breakthrough, in the future development, strive to provide customers with more efficient, environmentally friendly, comprehensive turnkey chicken poultry animal feed plant services.