Growing poultry industry in Malawi
Poultry is significant to Malawi given its contribution to poverty alleviation, nutrition and food security. Poultry is a source of high-quality protein and is often the only source of cash income and animal protein for resource-poor households. Eggs, in particular, provide highquality protein for sick and malnourished children under five.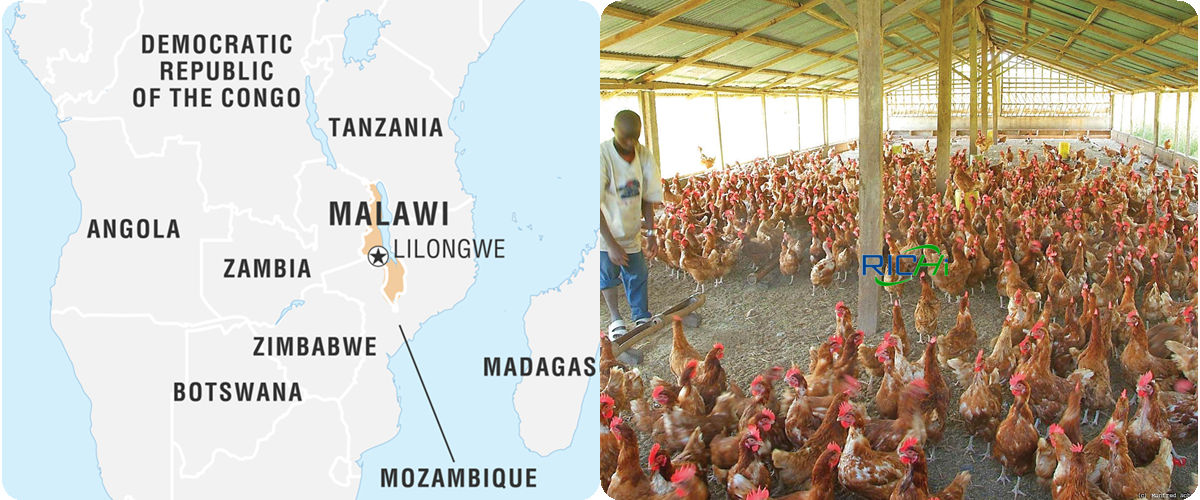 The increase in the chicken population is mainly attributed to high breeding rates and improved poultry management practices. In addition, there is an increase in entrants into commercial and semi-commercial poultry producers, especially in peri-urban areas. The country is self-sustainable in poultry and poultry products, and consumption of white meat has been increasing due to a combination of the implementation of livestock promotion programmes, increased poultry ownership, improved management practices and poultry importation restrictions, which have been in effect since 2004.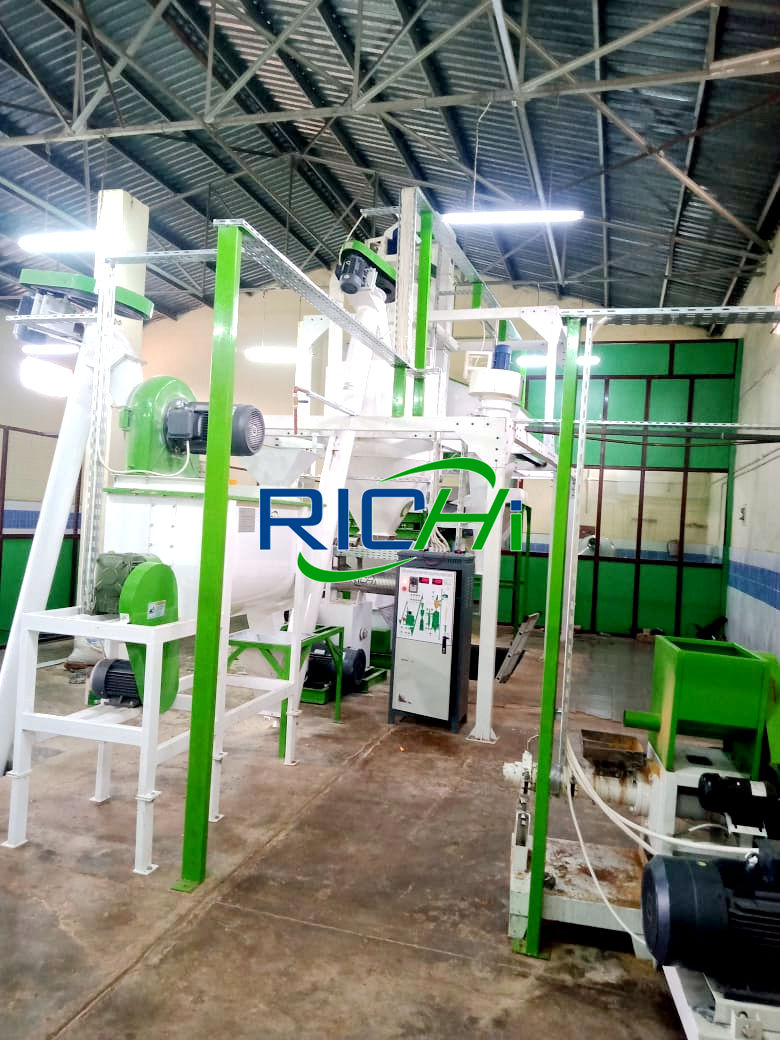 Poultry products have a 79% share of livestock consumption per capita in Malawi. There were sizeable increases in per capita consumption of poultry products between 2018/19 and 2019/2020. Chicken consumption per capita grew 62% from 16.9 kg to 27.4 kg. Over the same period, egg consumption per capita increased by 23% from 22 kg to 27 kg. These increases are attributable to the lower investment costs associated with poultry rearing and increasing demand for poultry products, as well as positive trends in the commercialisation of the sector.
Overview of 1-2 ton per hour poultry farm feed mill equipment for sale Malawi
This new designed 1-2t/h small scale poultry feed pellet processing plant project was signed on November 27, 2018. The customer is from Malawi. He has his own poultry farm. He wants to start poultry feed processing business mainly to supply his own poultry farms and also sell feed for other family farmers, this is a compact poultry feed production line, mainly using corn, soybean meal, oil, premix and other raw materials to process 2-6mm feed pellets, and also process powdered feed to feed laying hens.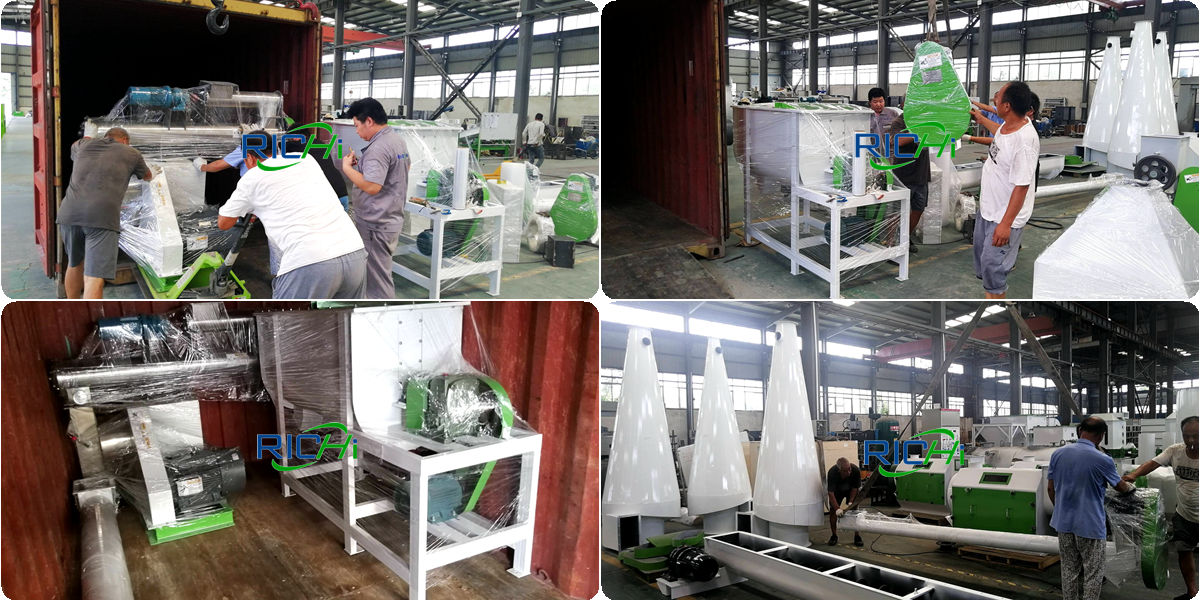 Equipment delivery of customizable easy to use 1-1.2t/h poultry animal feed plant for sale Malawi
This small 1-2t/h poultry pellet feed production plant project covers an area of ​​6*3*7 meters, and the entire poultry feed production plant consumes around 50kg/hour of electricity. Since this is a simple design poultry feed production line, the project installation only took 15 days. Because this Malawi customer's budget is limited, so we customized the poultry feed plant design based on his limited. About this, you can learn from manual spigot from poultry feed plant design we supplied to this Malawi customer.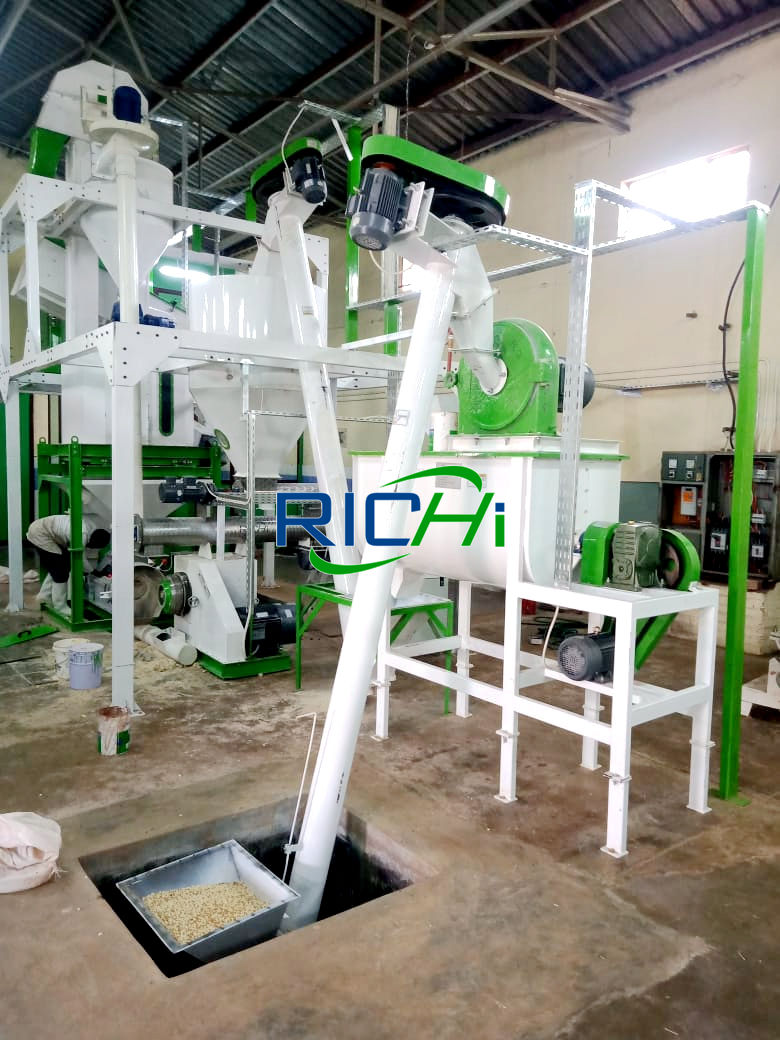 In addition, due to budgetary issues, we did not provide customers with poultry feed crumblers, packaging machines, sewing machines and other poultry feed equipment, although the automation of this poultry feed production line is not high, the poultry feed manufacturing plant cost is very low, but the poultry feed processing equipment equipped in this small feed mill are very durable. In actual operation, the Malawi customer needs manual labor to assist in the operation of the entire poultry feed production line.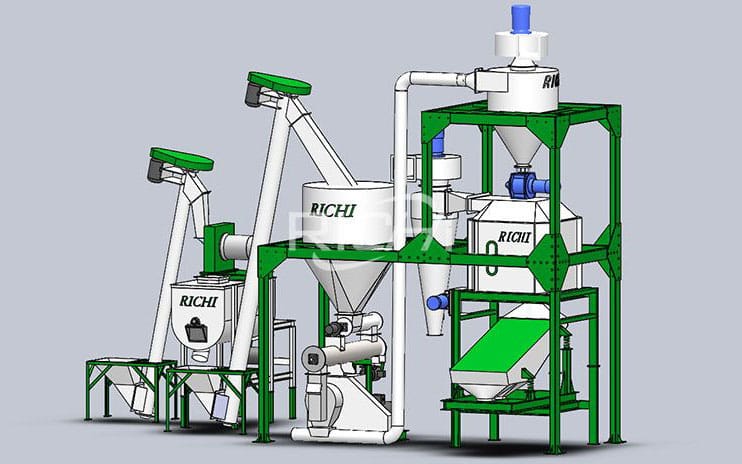 Although the degree of automation is not high, this is the solution that best meets Malawi customer's full poultry feed mill plant needs. It is worth mentioning that in April 2021, our sales staff again received information from this Malawi customer. He expressed his intention to expand his 1-2 ton per hour poultry feed plant because the feed produced by his poultry feed line is already in short supply. And he also wants to expand the scale of poultry farming. Therefore, he needs more poultry feed plant equipment to match the daily needs of his farm's poultry.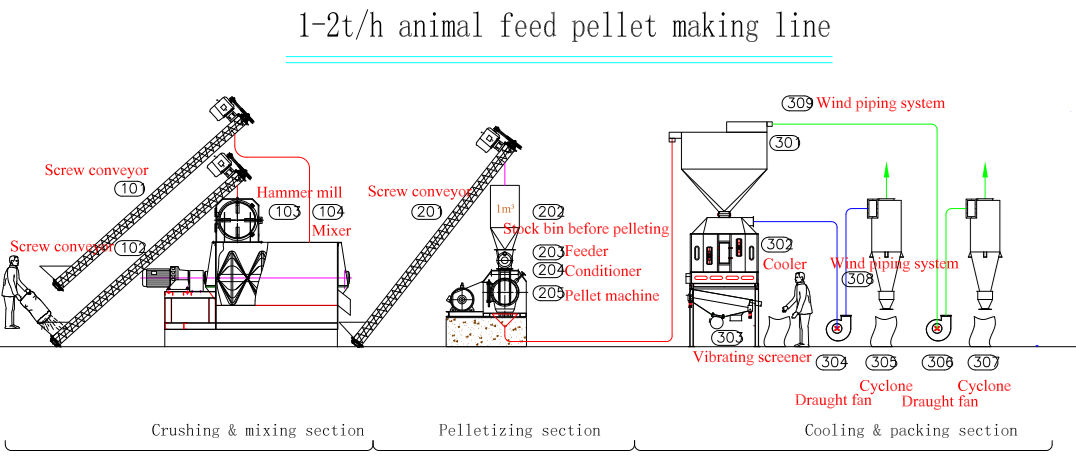 Animal feed manufacturing process flow chart of the Malawi 1-2t/h factory price poultry chicken feed plant project
| Poultry farming feed production machine | Model | Powder(KW) |
| --- | --- | --- |
| Feed mill grinder corn rice grain oats wheat crusher machine | 15-200 | 11 |
| Paddle mixer for farm feed | SLHY0.5A | 3 |
| Poultry feed pellet machine | SZLH-250 | 22 |
| Storage bin for making pellet | 1m³ | / |
| Stainless steel condtioner | TZQ22*180 | 1.5 |
| Conterflow cooling machine | SKLN1.0*1.0 | 0.93 |
| Cooling cyclone | SK60 | / |
| Vibrating sifter | ZDS60*1 | 0.25 |
| MCC Control Center ;Mimic Control Panel | / | Power range from 22 kw to 55 kw |
Complete Feed Pellets Made By Poultry Feed Formulation Machine Vs Traditional Feed For Poultry
Complete poultry formula feed made by poultry pellet making machine is a balanced combination of various kinds of nutrition, and crucial for the enhanced growth of poultry. For this reason, the market is saturated with different types of feed processing machinery for manufacturing perfect compound feed. One such example is the poultry feed pellet mill which converts parched ground powder into standard pellets fit for different domestic animals including cattle, sheep and poultry, effectively making the feed easy to digest and palatable as well.

The raw materials for making poultry feed include corn, wheat, soybeans, nutshells and other biodegradable materials such as grass, straw, and bagasse (sugarcane dregs). The bigger solid particles referred to as pellets require an additional component of moisture, which is achieved by introducing steam or molasses to the mixture. Given that poultry chicken broiler layer all have diverse nutrition requirements, feed composition will contrast based on the type of poultry.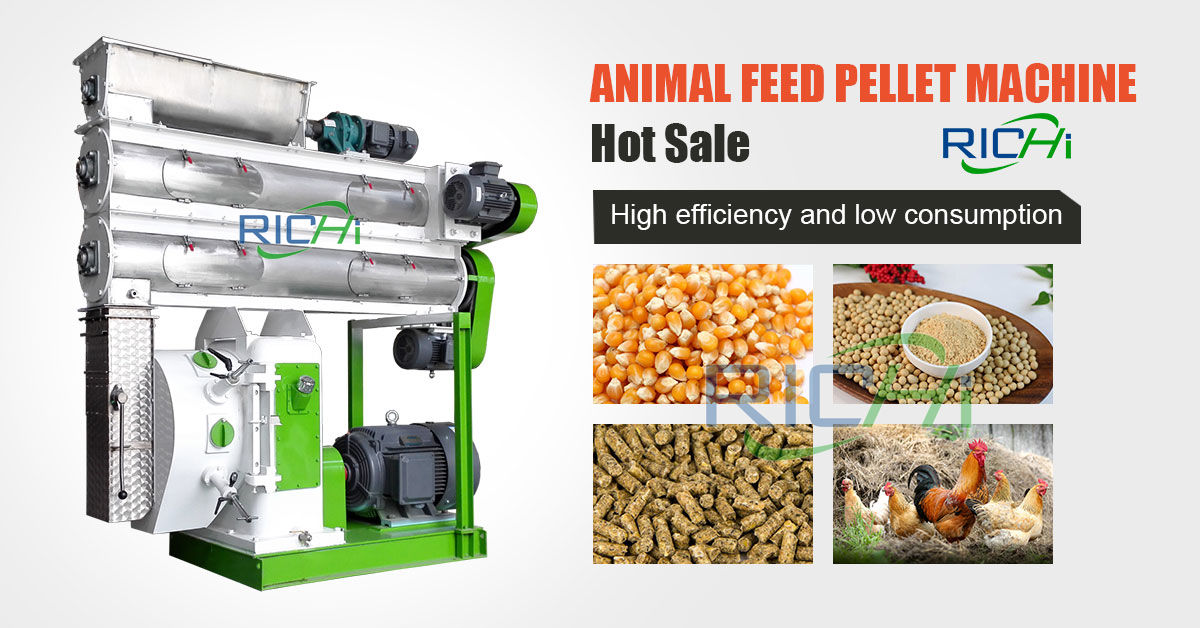 The only constant is that the complete pellet feed must be rich in energy, protein, and fiber. Varying the temperature and components can ensure a more refined pellet feed, both in terms of quality and nutritional value. Compared to traditional poultry chicken feed, pelletized feed products display more advantages, chief among them nutrient utilization and profitability. It not only reduces food wastage but is also easily stored and transported as well as widely preferred by poultry animals.
Make the Most Suitable Poultry Feed Production Business Plan For Setting Up Poultry Feed Plant In Malawi
Starting poultry food manufacturing business in Malawi needs a considerable amount of capital, but before you start, consider these important tips to make the best business plan for animal feeds plant for broiler and layer feed.
01
Research the Malawi Animal Feed Market
You must carry out through research around your local animal feed market. First, you should identify the needs of poultry farmers in your area and then choose a specific category of animal feed that you will trade in. Besides, look at your competitors in your niche and analyze their strengths and mistakes in the poultry feed business. This will help you prepare a solid strategy to help you in staking up against them as well as being unique.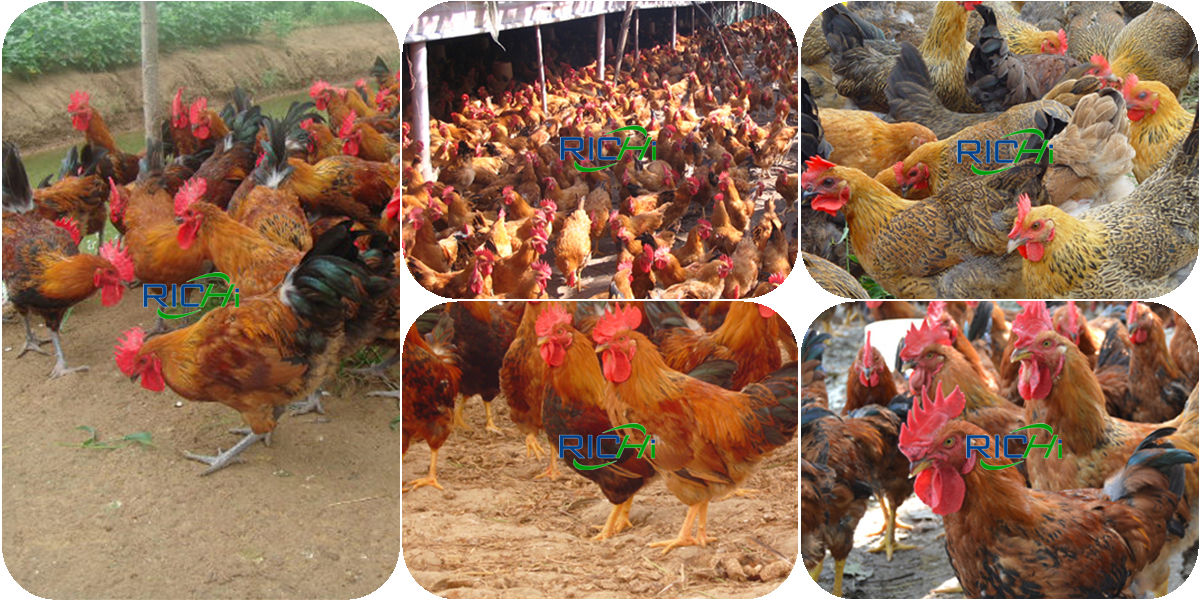 02
What about a poultry feed plant business plan?
In order to succeed in animal feed production market in Malawi, you must create an effective poultry feed making business. You have to take into account every aspect of your poultry feed mill business such as the business objective and scale of operations, start-up expenses, marketing as well as a financial plan, etc. Since you have already decided about the poultry feed category you want to offer, you need to study the food requirements of the animals' group for which you want to produce.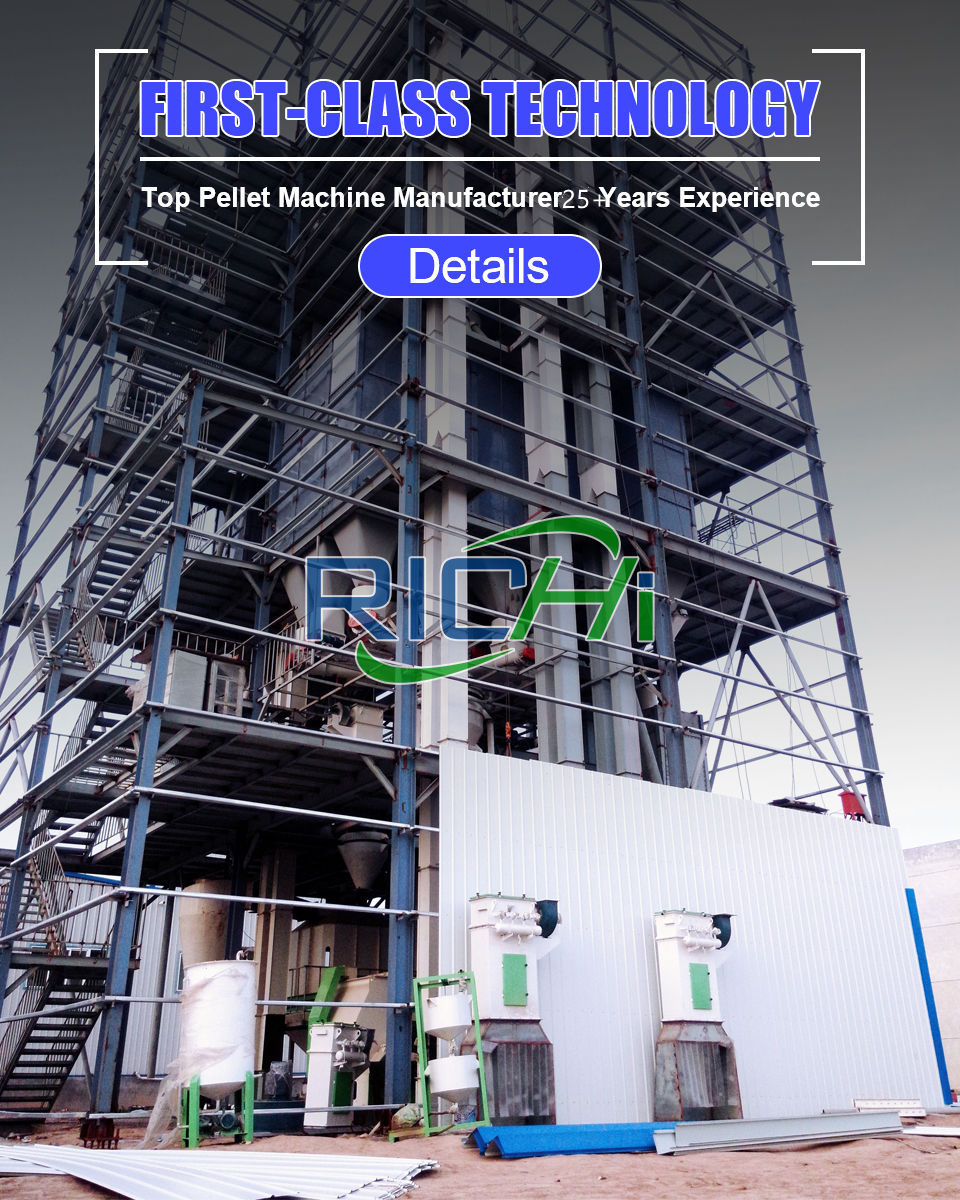 03
Formulation of the Poultry Feeds
Each type of animal has a special formula when it comes to feeding formulation hence you must identify the appropriate one for the feeds you intend to produce: if it's not properly produced by mixing raw materials in the precise ratio, you will lose customers because they would not enjoy the expected results after using your feeds. To find out the right formulation of animal feed, gain some knowledge about the dietary needs of farm animals which you want to manufacture for.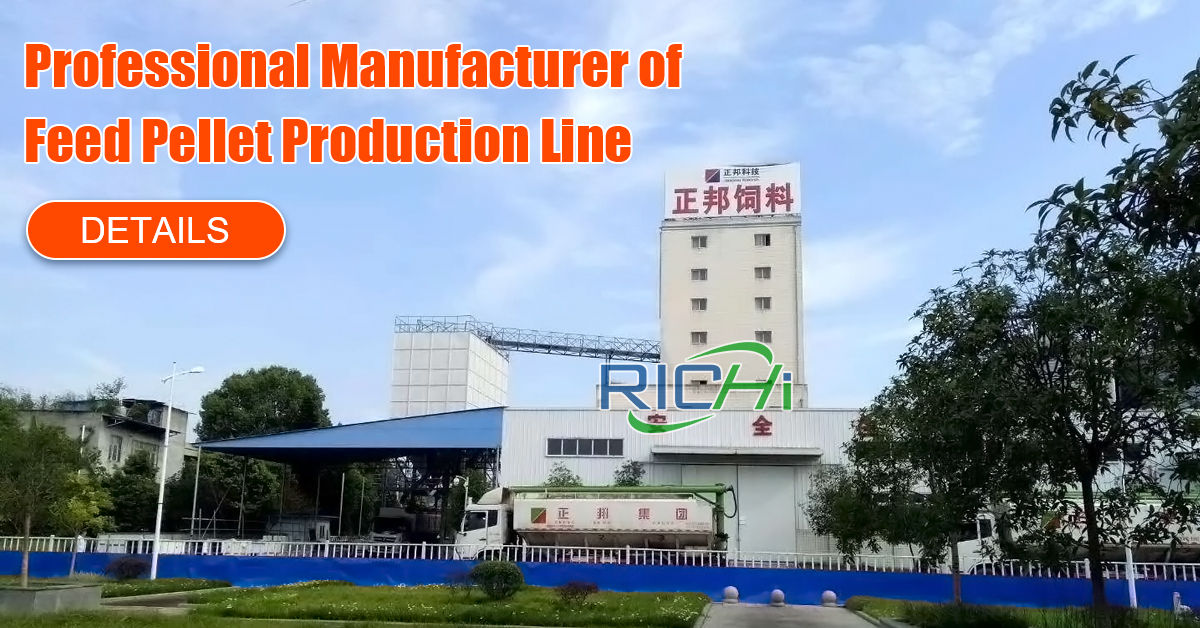 After generating the right animal feed formulation formula, go for the essential animal feed raw materials you require; minerals, common salts, oyster shells, maize, etc. The poultry chicken feed factory production procedure is similar to almost all animals but the feed formulation formula varies.
Moreover, animal feed production equipment are needed in your poultry feed production business. These machine for making poultry feed do vary upon the category of animals you specializing in preparing their feeds. Machinery for production of quality poultry feed like blenders, conveyors, reservoir, cooker, choppers, and packaging bags will be needed.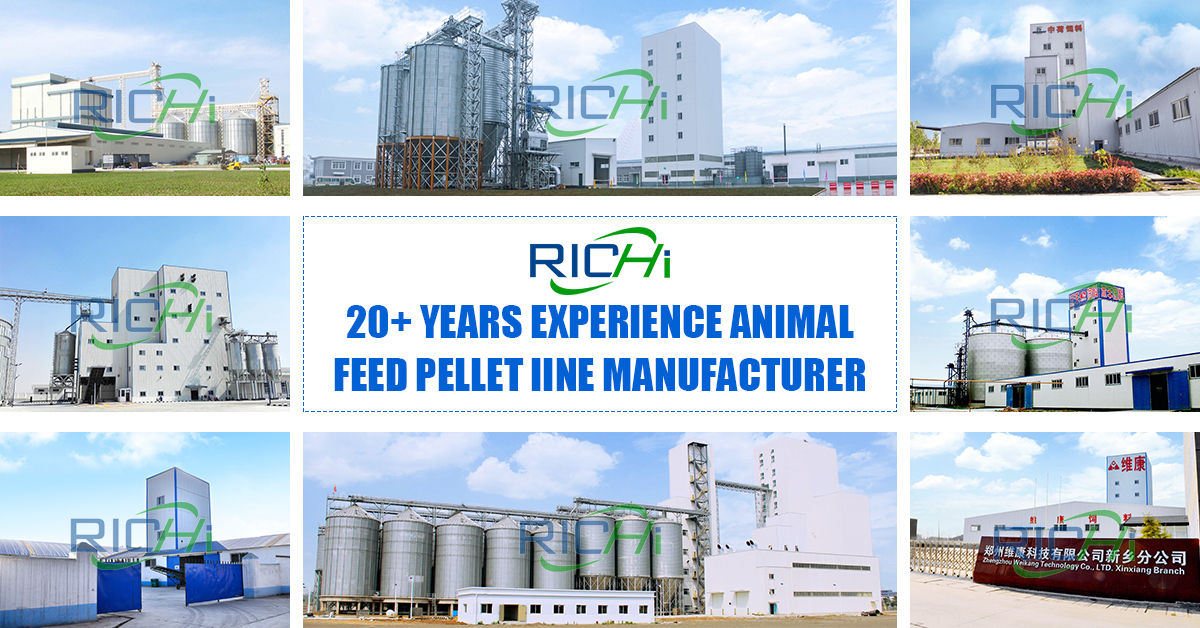 04
Animal Feed Pellets Packaging
How will you pack your end products? Getting a packaging idea from your poultry feed producer competitors or following how others normally pack their products will be a great idea. The consumer prefers to have packaged size of feeds which are sufficient as well as reasonable: you must try as much as possible to provide all the needed sizes, that is, from small to large. According to your actual situation, this step is not necessary.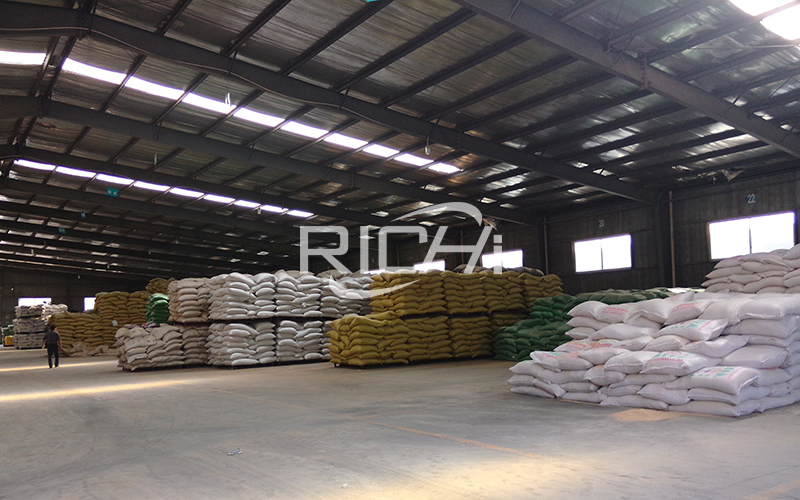 05
Advertise and promote your animal feed manufacturing business
Do proper advertising and promotion of your animal feed production business through the use of effective marketing tactics in all the possible means including online platform and door to door selling.