What are straw pellets used for? In this South Africa straw pellet plant project, straw pellets are used for feeding cattle and sheep.

On February 15, 2021, South African customers consulted with us:
Want to make animal feed pellets with wheat straw as roughage.
On May 19, 2021, this South Africa livestock feed mill for making straw pellets for animal feed project was signed.
The biggest feature of this cattle goat feed straw pellet plant project is using wheat straw as the main raw material. According to different types and production stages of livestock, the proportion of wheat straw in the feed will be different, so according to the different proportions of customers, we designed this 0.8-4t/h livestock feed mill project for customers.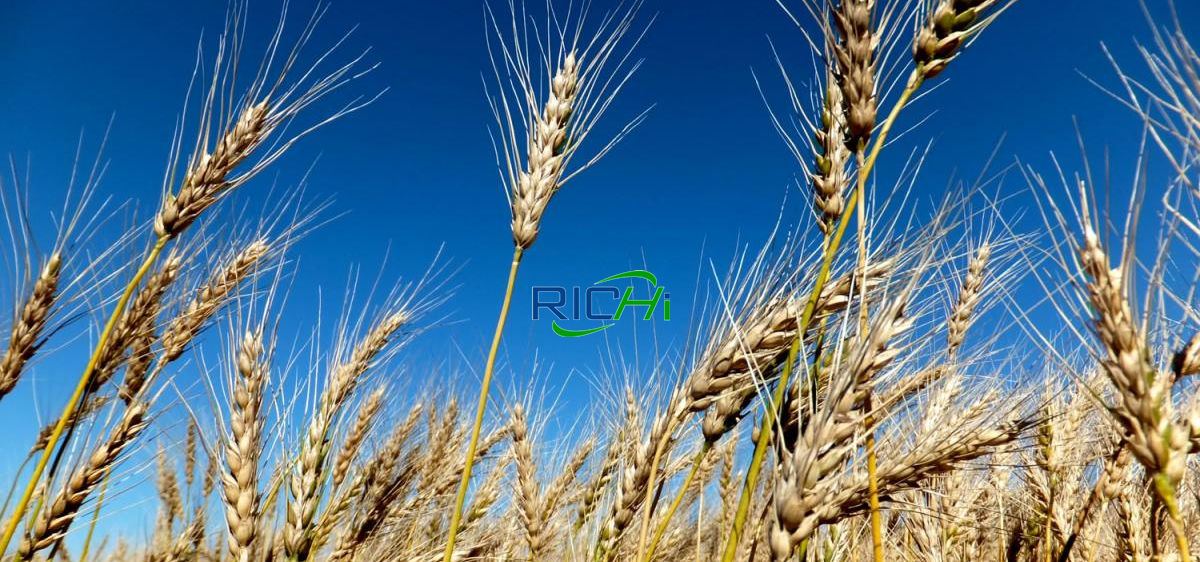 The customer's raw materials for livestock feed production include wheat straw, corn, wheat bran, soybean meal, and premixes. The pelletized straw is mainly used to feed livestock such as cattle and sheep. Due to the epidemic, South Africa customer did not visit, and the whole straw pellet feed manufacturing plant project is all done online from negotiation to order completion.
How to make straw pellets in the complete 0.8-4t/h straw pellet plant for sale South Africa?

0.8-4T/H animal feed plant for making wheat straw pellets for cattle feed
Cattle sheep wheat straw feed making machine needed in the South Africa straw feed plant
livestock feed mill equipment
U-screw conveyor*TLSSU35
Straw crusher*9FQ50-120
Cyclone*ф800*2
Pulse dust collector*TBLMa.36b
Draught fan*9-19-5.6a
Wheat straw pellet machine*MZLH520(with anti-caking equipment)
Wheat straw pellets cooling machine*SKLN14*14
Wheat straw pellets vibrating screener*TDZS80
Wheat straw pellets bagging machine*DCS-50
MCC Control Center ;Mimic control panel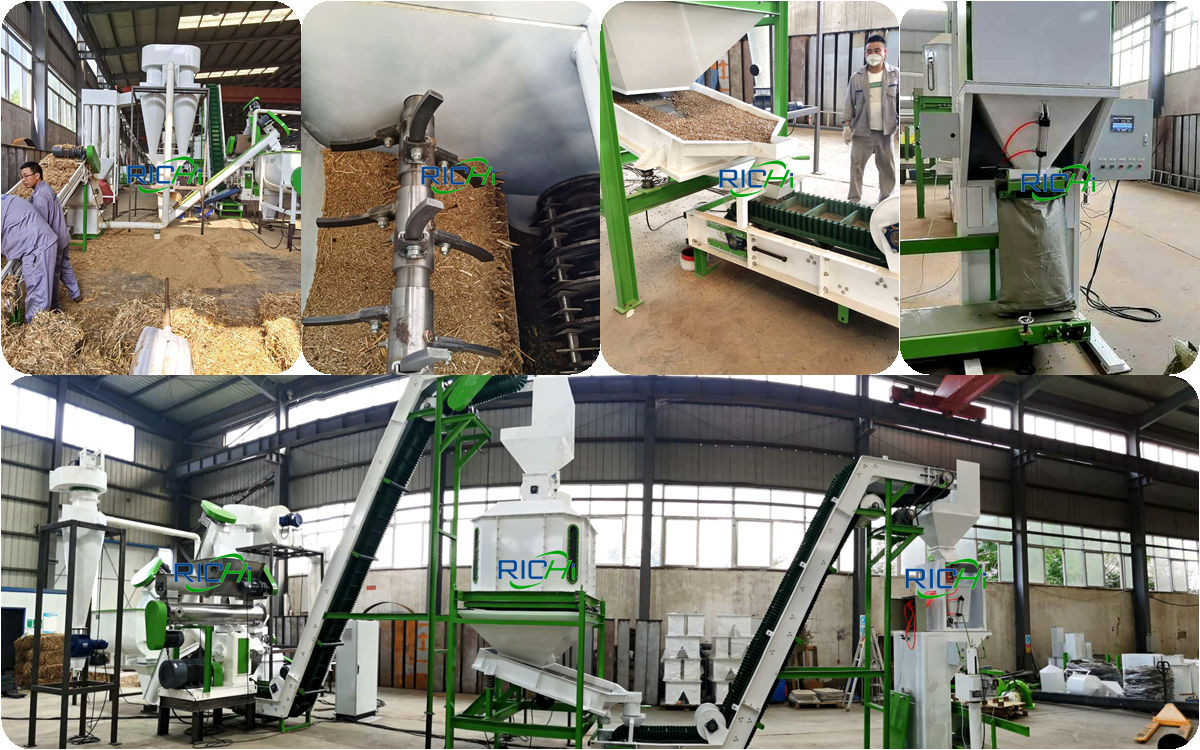 Testing before South Africa straw livestock feed mill equipment delivery
Before delivery, according to customer needs, we tested the conveyors, wheat straw hammer mill, livestock grain grinder, cyclone, straw pellet making machine and automatic bagging machine of this livestock feed production line before delivery. (This testing is only for the livestock feed mill equipment required by the South Africa livestock feed supplier customer, and the actual installation method and configuration animal feed equipment are quite different.)
The prospect of straw pellets for animal feed in South Africa
With the continuous improvement of agricultural production and people's consumption level, many countries are putting animal husbandry in a more important position. Increasing the use of crop stalks and developing grain-saving, herbivorous animal husbandry are the most practical and important measures currently available.
Looking at the development trend of the world's livestock feed industry, the feed manufacturing and utilization of roughage such as straw is playing an increasingly important role in the livestock feed industry. This is mainly because:


The roughage such as straw is abundant in reserves, low in price, and the proportion of processed and utilized is small;
Ruminants and other herbivorous livestock, which account for a large proportion of the animal husbandry, are based on pasture and some coarse feed is the staple food;
As the demand for feed grains in various countries continues to grow, leading to a shortage of feed grains. This forces people to try to use coarse fodder and straw to develop animal husbandry, and give priority to the development of herbivorous livestock.
At present, the part of crop straw used for making straw pellets for animal feed in many countries is still very small. Only 6-8% of meat in China is transformed from grass/straw, while about 73% in the United States and 90% of meat in Australia are transformed from grass/straw.
Why make straw pellets for animal feed in South Africa?
Some resource-poor countries in the world, such as Japan, South Korea, Singapore and the Middle East, need to import large amounts of hay and feed grains every year to meet the needs of their own animal husbandry. The Hokkaido area of ​​Japan alone needs 5.5 million tons of roughage every year, and now it mainly depends on imported hay from the United States and Australia to make up for the shortage of roughage, while the price of hay in the United States and Australia is more expensive.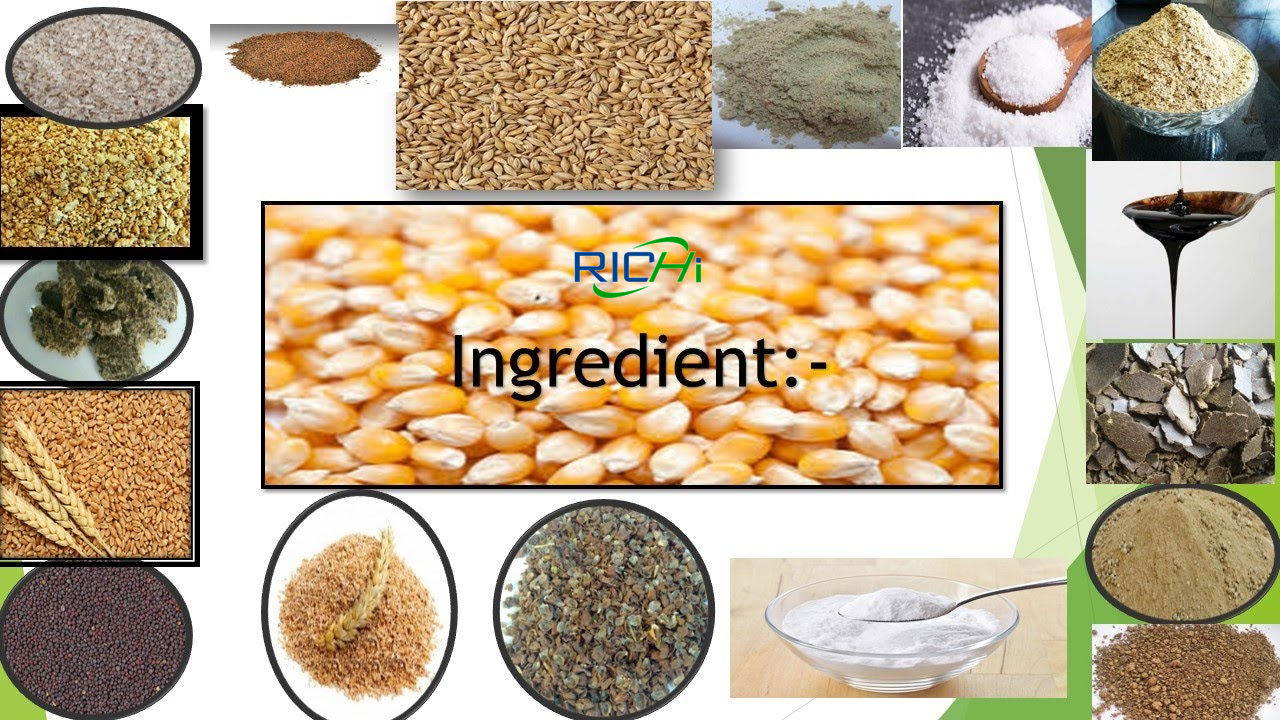 In some countries in the Middle East, such as Israel and Saudi Arabia, due to traditional customs, animal husbandry is to raise herbivorous poultry. The Middle East is a desert area where forage grass is extremely scarce. They also rely on imported roughage to support their animal husbandry.
Straw pellets for animal feed have a quality similar to hay, but the straw pellet prices are cheaper than hay pellets in the United States and Australia, and it is easily accepted by these countries and regions. It can be seen that many straw resources still have great potential for utilization. However, with the vigorous development of large-scale aquaculture, the price of livestock feed has risen, and farmers urgently need a modern industry of cheap and nutritious straw pellets for animal feed.


In recent years, straw pellets for animal feed have been recognized by more and more cattle farms, sheep farms, livestock farms, cattle feed manufacturers, goat feed manufacturers and livestock feed manufactuers. With the continuous development of animal husbandry, the number of cattle and sheep has increased sharply, and the demand for straw pellets for animal feed will also increase.
As a commercial feed, straw pellets for animal feed will play a positive role in promoting the growth and development of animal husbandry. Therefore, it is an inevitable trend for cattle and sheep to feed straw pellets.