Applications Of Coconut Shell Pellet Making Machine

Coconut husk and shells are an attractive biomass fuel and are also a good source of charcoal. Coconut husk has high amount of lignin and cellulose, and that is why it has a high calorific value of 18.62MJ/kg. The chemical composition of coconut husks consists of cellulose, lignin, pyroligneous acid, gas, charcoal, tar, tannin, and potassium. The major advantage of using coconut biomass as a fuel is that coconut is a permanent crop and available round the year so there is constant whole year supply. Activated carbon manufactured from coconut shell is considered extremely effective for the removal of impurities in wastewater treatment processes.
Coconuts are produced in 92 countries worldwide on about more than 10 million hectares. Indonesia, Philippines and India account for almost 75% of world coconut production with Indonesia being the world's largest coconut producer. The coconut fruit yields 40 % coconut husks containing 30 % fiber, with dust making up the rest. The chemical composition of coconut husks consists of cellulose, lignin, pyroligneous acid, gas, charcoal, tar, tannin, and potassium. Coconut dust has high lignin and cellulose content. The materials contained in the casing of coco dusts and coconut fibers are resistant to bacteria and fungi.
Adopting international advanced technology on this coconut shell pellet machine: German gun drill and vacuum furnace heat manufacturing process in ring die making to ensure the pellets smooth and of high quality.

Advanced gear-driving system with motors on this coconut shell pellet machine, stable and reliable.

Whole transmission parts (including motor) of this coconut shell pellet machine chooses high-quality NSK/SKF bearings to ensure the transmission efficient, stable, low noise. Main motor choose Siemens.

Adopting high-qualified components on this coconut shell pellet machine, with stable performance, long service life and low noise.

This coconut shell pellet machine is equipped with full single layer stainless steel feeder, forced feeder, ring die and cutter .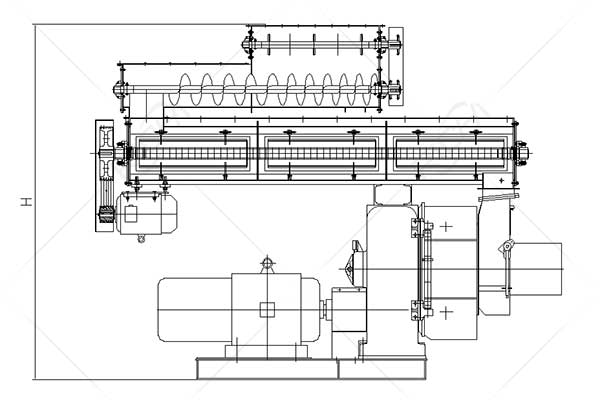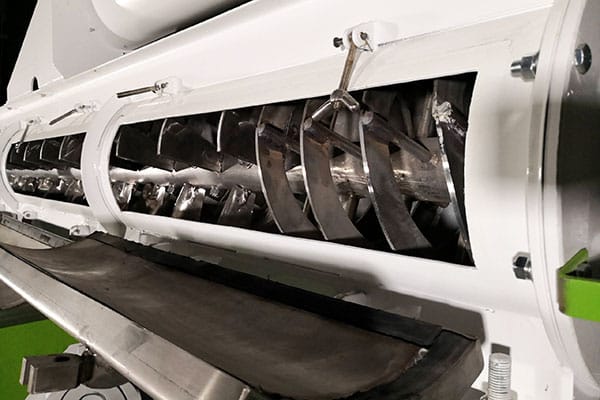 Working Principle Of Coconut Shell Pellet Making Machine
How To Build A Coconut Shell Pellet Production Line
1. Crushing process
Due to the quite hardness of the coconut shell, the coconut shell needs to be crushed from big chunk to small pieces by special coconut shell crusher.
2. Drying process
For containing certain moisture, crushed coconut shell enters drying machine through conveyor and feeding machine. The dryer can dry off the excess moisture to improve the pellet strength after pelletizing.
3. Second crushing process
After drying, the coconut shell pieces need to be crushed again into small fibrous pieces for better pelletizing.
4. Pelletizing process
After entering pellet mill through belt conveyor and feeding machine, the fibrous coconut shell pieces are pelletized into regular pellets by high strength extruding of the pellet mill.


How to make coconut shell into pellets
5. Cooling and packing process
Pelletized particle has certain temperature, so it needs to be cooled by cooling machine after conveyed by belt conveyor. After cooling, the high quality biomass pellet is packed by the automatic packing machine.
All the above processes are equipped with dust collector, which makes the whole process no dust pollution.
Coconut Shell Pellet Plant
1. Factory area
Generally factory area is not less than 150 square meters. Because small pellet plant occupies around 20 square meters and temporary land with no less than 30 square meters for the storage of raw materials. If the large-scale pellet plant is applied, the factory area accordingly should be enlarged. Please choose the suitable factory space according to the investment, production scale and so on.
2. Geographical location
The factory location should be flat with good ventilation and at least 200 meters away from the residential area.
3. Convenient traffic
The factory should be in the place with convenient transportation, which helps raw materials import and final pellets export. It would be better that the factory is near where abundant raw materials can be supplied, which can lower the transportation cost.
| | | | | | | |
| --- | --- | --- | --- | --- | --- | --- |
| Model | MZLH320 | MZLH350 | MZLH420 | MZLH520 | MZLH768 | MZLH858 |
| Capacity | 300-400kg/h | 500-700kg/h | 1.0-1.2 t/h | 2.0-2.5 t/h | 2.5-4 t/h | 3-4.5 t/h |
| Power | 37kw | 55kw | 90kw | 110/132kw | 250/280kw | 280kw |
| Final Pellet | 6-12mm | 6-12mm | 6-12mm | 6-12mm | 6-12mm | 6-12mm |