1.With double-layer conditioner inside, better for making cat litter.Manufacturing according to internationally advanced technology standard; The quality matching with the European standard.

2.Gear driving system, with good transmission rate, stable and reliable performance and low noise.

3.The key components are imported to ensure longer service life and lower cost for maintenance.

4.Raw material contacting parts are made by stainless steel.

5.Hydraulic system for ring die change and roller adjustment(optional), quick ad precise operation; auto-lubrication system(optional)and die & roller lifting device, save labor; on-site touch screen control.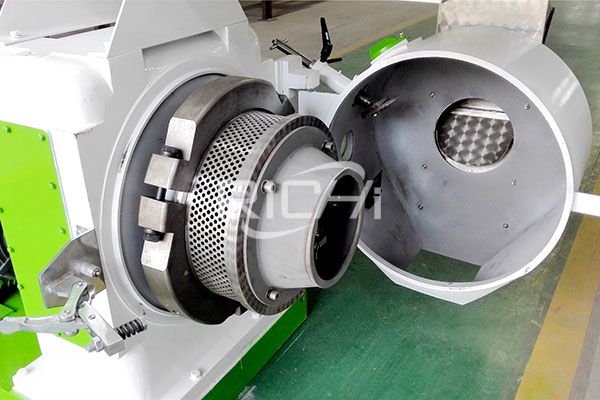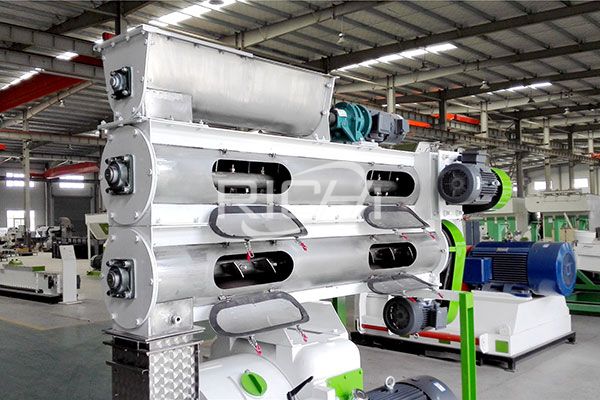 Working Principle Of Cat Litter Pellet Making Machine
The materials are putting onto the band/belts inside the drying case, the band/belts with the wet materials will be moved back and forth inside the drying case, the hot air blow through the wet materials and bring the steam/vapour out from the holes of discharging humidity. The width of drying case is 1 meters, 0.8 meters for band/belt, total length 12 meters, total three layers.
| | | | | | | |
| --- | --- | --- | --- | --- | --- | --- |
| Model | Capacity(TPH) | Main Motor Power(kw) | Feeder Motor Power(kw) | Conditioner Power(kw) | Dia.of Ring Die(mm) | Final Pellet(mm) |
| SZLH250 | 1-2 | 22 | 0.75 | 1.5 | 250 | 2~12 |
| SZLH320 | 3-4 | 37 | 1.5 | 2.2 | 320 | 2~12 |
| SZLH350 | 5-7 | 55 | 1.5 | 3 | 350 | 2~12 |
| SZLH420 | 8-12 | 110 | 1.5 | 7.5 | 420 | 2~12 |
| SZLH508 | 10-18 | 160 | 2.2 | 11 | 508 | 2~12 |
| SZLH558 | 15-25 | 180/200 | 2.2 | 11 | 558 | 2~12 |
| SZLH558D | 14-22 | 160/180/200 | 1.5 | 7.5 | 558 | 2~18 |
| SZLH678 | 20-30 | 220/250 | 2.2 | 11 | 678 | 2~12 |
| SZLH678D | 15-25 | 200/220/250 | 2.2 | 11 | 673 | 2~18 |
| SZLH768 | 25-40 | 280/315 | 2.2 | 11 | 768 | 2~12 |
| SLZH858 | 25-42 | 280/315 | 2.2 | 15 | 858 | 2~18 |