Applications Of Pig Feed Pellet Production Line
The RICHI pig feed pellet production line can be used to process pig pellets, pig powdered feed, pig crumbled feed and other types of feed. Different requirements and different pig feed production line schemes can be applied to pig feed mill factories and pig farms of various sizes.
Pig feed is the material basis for the development of pig breeding, and more than 70% of the cost of breeding is the expenditure of pig feed. However, proper processing of pig feed can not only reduce feed waste, but also improve product quality and animal feed utilization rate, thereby reducing breeding costs and obtaining good economic benefits.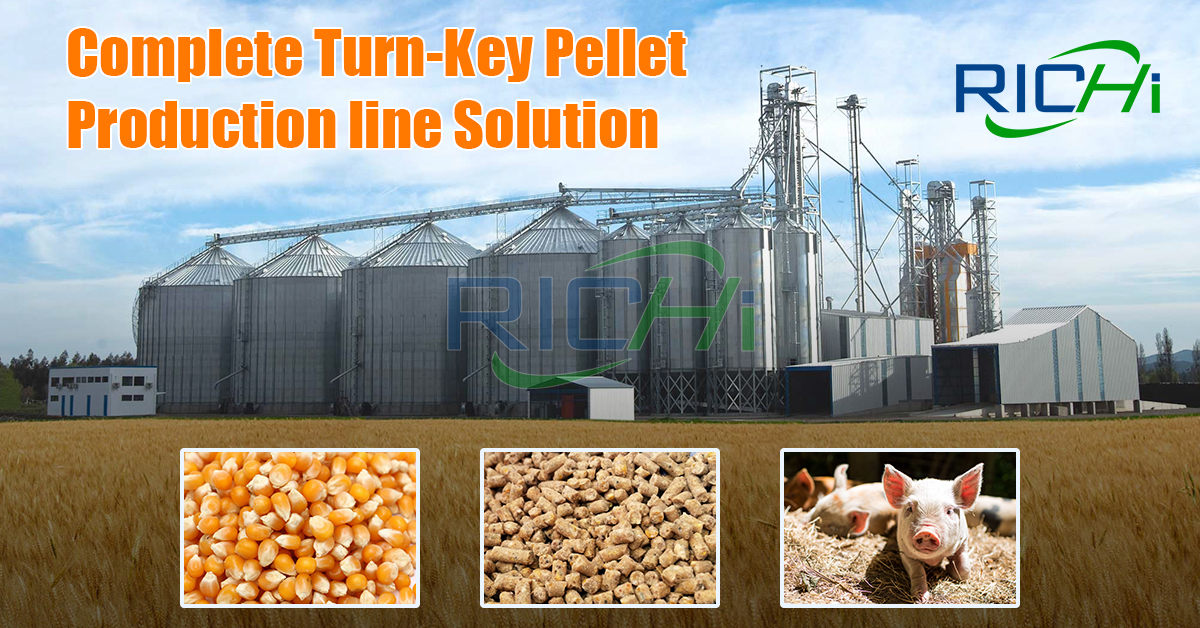 Pig feed is usually a feed for pigs that is composed of protein feed, energy feed, roughage, green feed, silage feed, mineral feed and feed additives. Divided into categories: complete feed, concentrated materials and premixed materials.
The complete feed is a four-part compound feed consisting of protein feed, energy feed, roughage and additives. The complete feed on the market is mainly pelletized feed that has been machine-processed and pelletized, some of which are extruded pellets, which can be used directly and can fully meet the nutritional needs of the pigs being fed.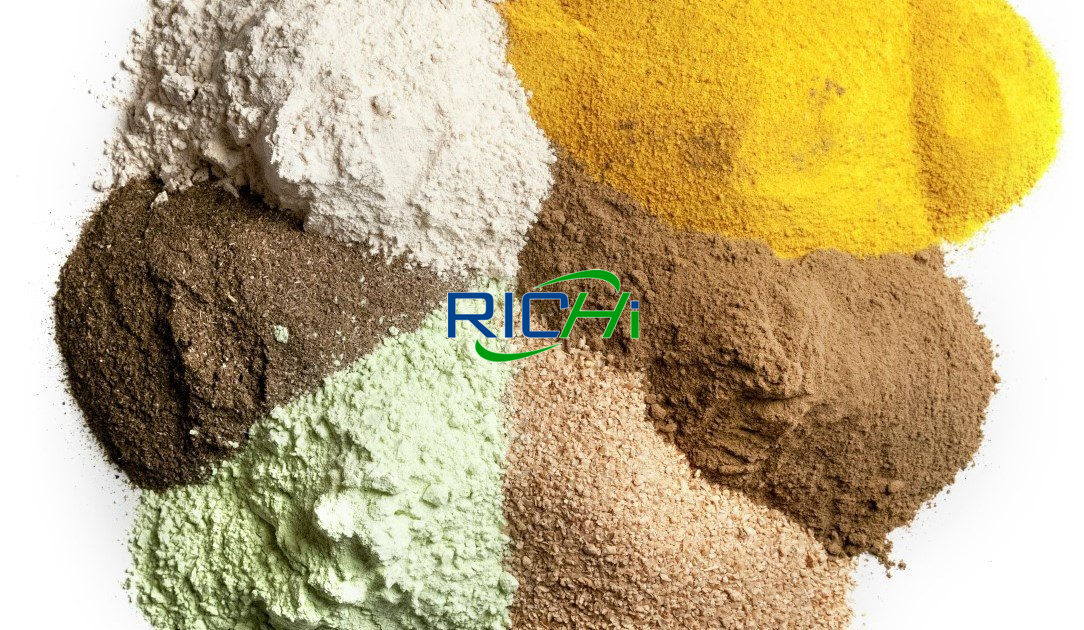 The concentrated feed is pre-mixed with protein raw materials and additives. It needs to be supplemented with energy when feeding. It has the advantage of convenient use and is suitable for large-scale farmers, especially those who have energy feed such as corn. Premix is ​​the abbreviation of additive premix feed.
It is an intermediate compound feed product made by mixing one or more trace components (Including various trace mineral elements, various vitamins, synthetic amino acids, certain drugs and other additives) with diluent or carrier according to the requirements and uniformly mixing. It is one of the complete compound feeds. An important component. At present, the most common pig feed is complete pellet feed.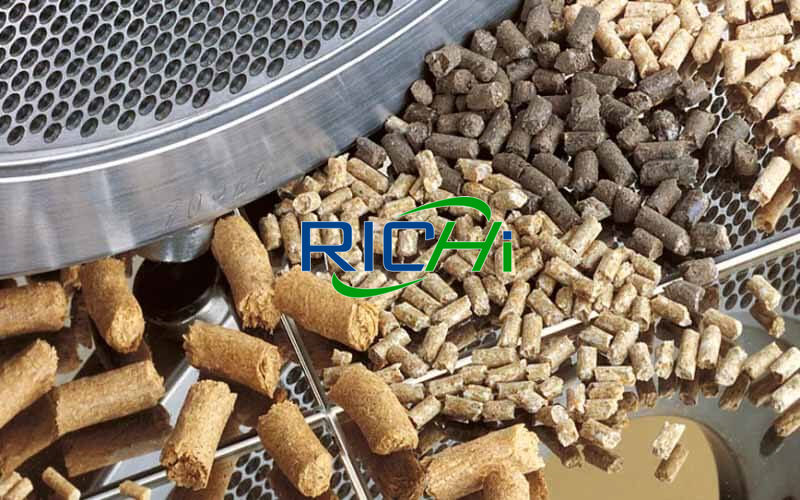 Pig pellet feed is a refined feed made by pulverizing and mixing various feed materials through the combination of high temperature, pressure and moisture. During the pig feed production line pelleting process, steam not only gelatinizes the starch and improves the digestibility of feed, but high temperature can also disinfect, sterilize and kill insects, reducing the risk of diseases of pigs.
Pelleting can improve the utilization rate of animal feed and reduce the incidence of ketosis, poor appetite and acidosis; pelleting can improve the animal's feed conversion rate and daily weight gain. In addition, compared with powdered feed, pig pellets have better palatability and can avoid nutritional imbalance caused by pigs' picky eating of certain feeds. Therefore, the application of pellet feed in pig production will have broad prospects.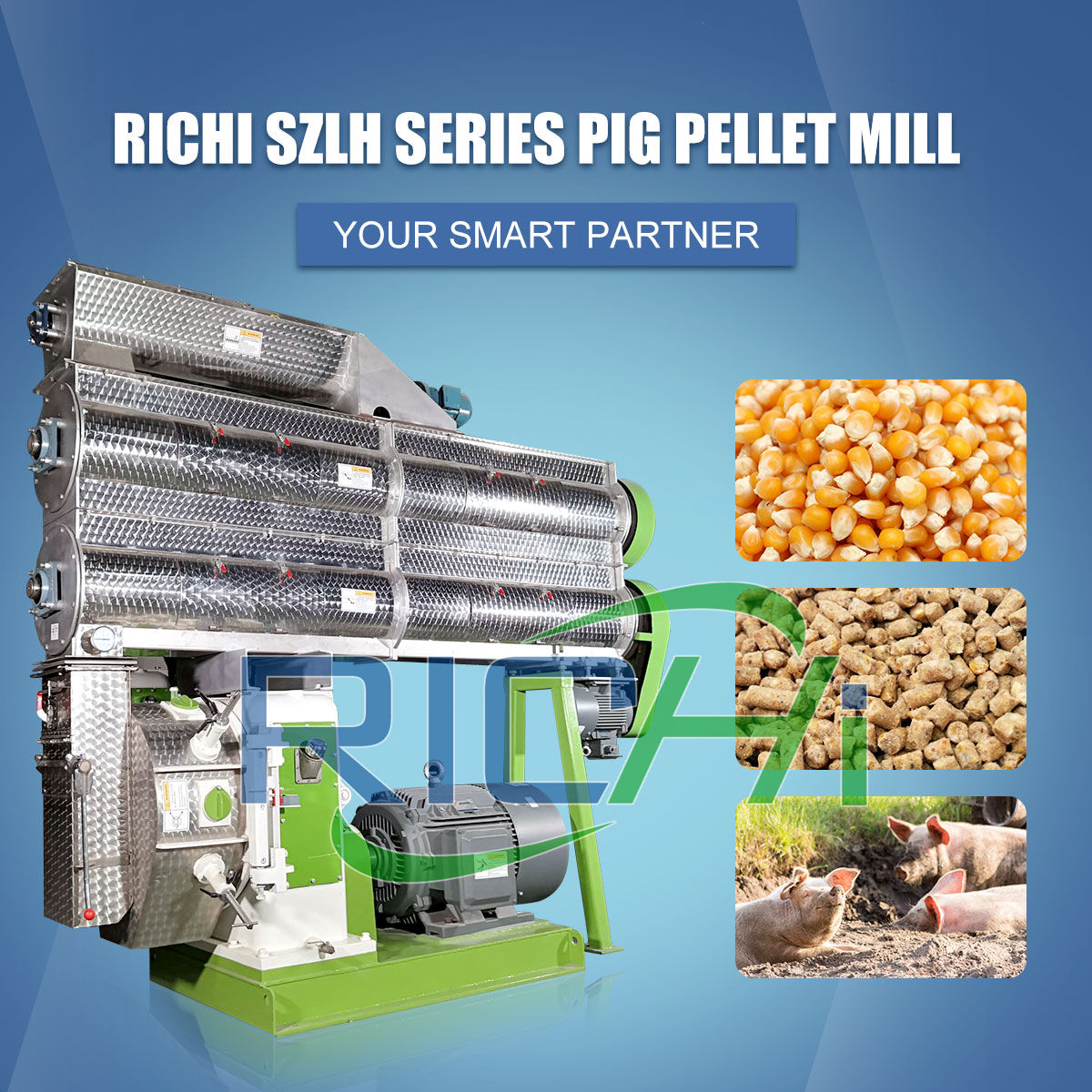 Cost to start a pig feed production line for pig feed plant or pig farms?
The configuration of the pig feed production line is carefully designed according to the on-site survey or the actual requirements of the customer, which fully reflects the rationality, effectiveness, applicability, large output, low wear and low operating cost of the pig feed mill design. According to different technological requirements, various types of pig feed machinery are combined to meet customers' different pig feed manufacturing process requirements.
| Scale | Total Power | Site Requirements | Installation Cycle | Pig Feed Mill Cost(USD) |
| --- | --- | --- | --- | --- |
| 1-2T/H | 47-75KW | 300-500m² | 7-15 Days | 10000-50000 |
| 3-4T/H | 53-165KW | 300-700m² | 15-20 Days | 5,0000-12,0000 |
| 5-7T/H | 68-259KW | 400-800m² | 20-40Days | 7,0000-25,0000 |
| 8-10T/H | 125-410KW | 800-2000m² | 45-60 Days | 150,000-300,000 |
| 12-20T/H | 358-620KW | 1500-3000m² | 60-90 Days | 250,000-580,000 |
| 25-40T/H | 545-870KW | 2000-4000m² | 90-120Days | 45,0000-850,000 |
| 50-60T/H | 710-1120KW | 3000-5000m² | 100-140 Days | 900,000-1,400,000 |
| 60-80T/H | 815-1370KW | 5000-8000m² | 130-160 Days | 1,450,000-1,800,000 |
| 80-100T/H | 1230-1700KW | 8000-20000m² | 160 -190Days | 2,000,000-2,800,000 |
How to build a new pig feed production line for your pig feed mill or pig farm?
According to customer different animal feed production types, different output configuration can be customized. We devote ourselves to undertaking all pig feed production line with 1-100 tons per hour and to providing more value added service to all the customers.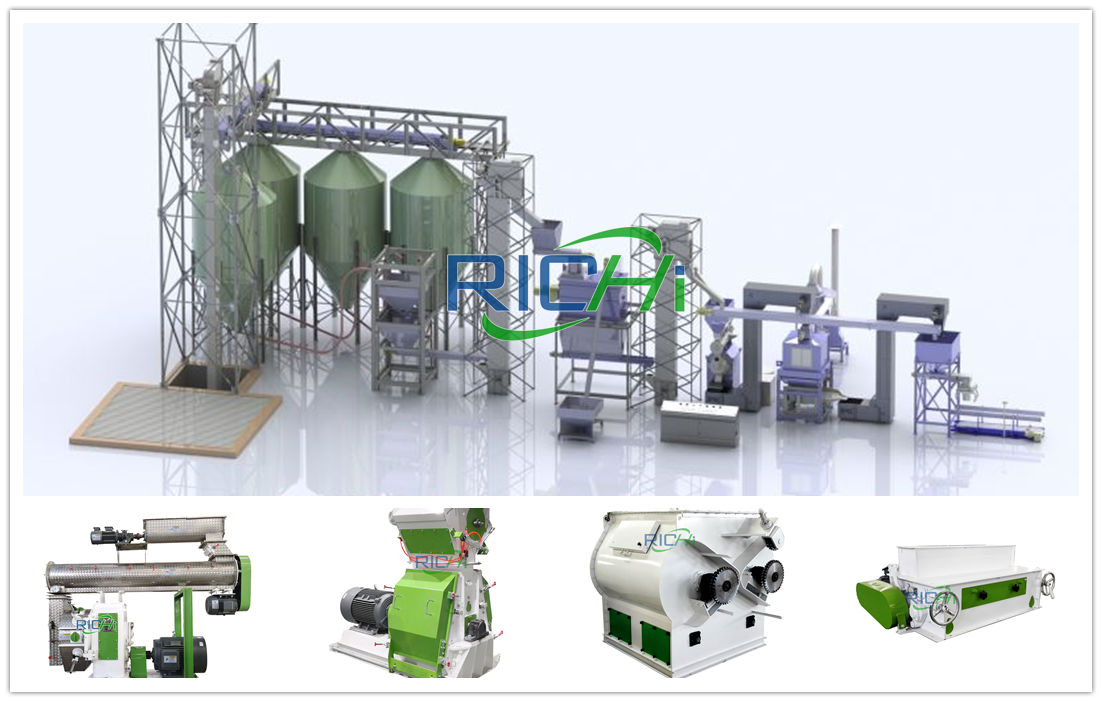 Richi Machinery provides global customers with a one-stop, complete set of professional pig feed production line solutions (business plan for pig feed production) to solve the problems of customers, especially pure investment customers, such as technical difficulties and poor understanding of pig feed equipment, so that the needs and positioning of the project are more clear, and at the same time, the customer's equipment selection range is more concentrated, reducing the cost of energy and financial resources.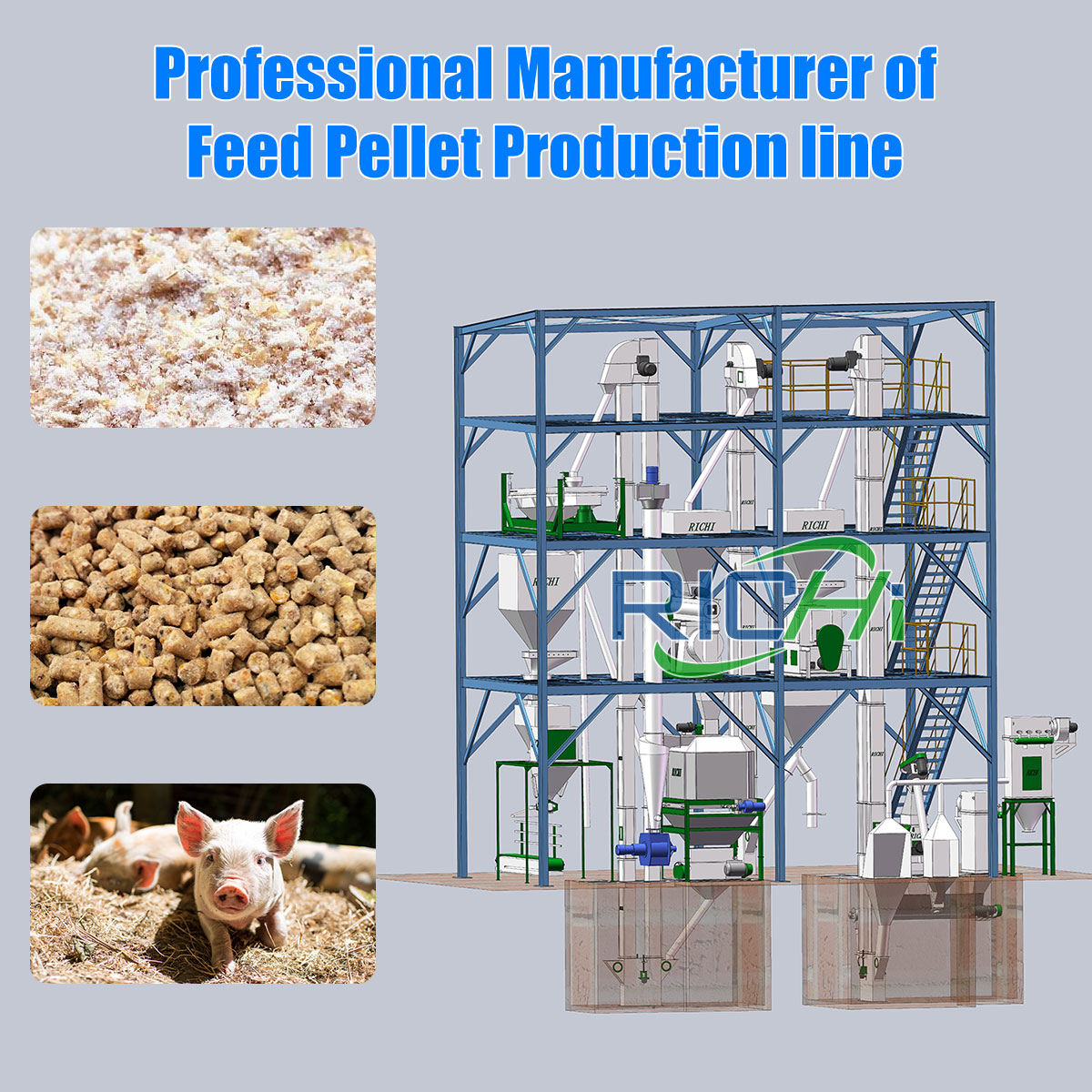 If you want to start a new pig feed pellet line for your pig feed mill or pig farm, you should pay attention to the following main processes:
Determine the scale of pig feed mill.
Determine the pig feed making process and recommend pig feed machine.
Control mode selection (the degree of automation of the pig feed mill).
pig feed manufacturing plant structure selection.
Planning the general drawing of pig feed mill plant site.
Due to the influence of various objective factors such as pig feed raw materials, processes, formulas, project area, local regulations, etc., various technological pig feed production process and pig feed equipment configurations have appeared in the actual pig feed factory design.
Therefore, if you want to build a high-efficiency, high-quality, high-return pig feed production line, please do not hesitate to contact Richi Machinery and communicate directly with our engineer team, you will definitely get a satisfactory answer. The following is the pig feed mill machine configuration display of pig feed production business plan we have done in several customer project :
Pig Feed Business Plan & Pig Feed Manufacturing Project Report
Richi Machinery have provided animal pig feed production lines, pig feed mills and single pig feed machines for thousands of feed manufacturers, and we hope that in the future, we can also help you successfully realize a high-efficiency, high-quality, and high-return feed production business.
The followings are some pig feed mill project proposal / pig feed production business plan/ pig feed plant project report for you: