Applications Of Bamboo Pellet Machine & Pellet Production Line

Bamboo is a natural choice for biomass energy production. Bamboo is a member of grass family though they are woody in nature. There are here are about 1250 species of bamboo in the world with a height of 10-40 cm (Scurlock et al., 2000). Bamboo can be harvested 4 times in a year and with millions and millions hectares world widely, which means bamboo is potentially a kind of sustainable biomass fuel.
Bamboo Pellets Specification
Bamboo pellets are made of bamboo stalks, bamboo leaves and recycling bamboo powders after production of other bamboo products, by crushing the bamboo into powder and pressing together into pellets with 6-12mm length. Bamboo pellets deliver extremely high BTU's and low ash content, and they are a reliable, cost-effective and environment-friendly source of energy for heating systems.
As clean bio-energy, bamboo pellets have better flow properties. Densification into pellets reduces material wastage and improves ease of transporting and storage. Bamboo Pellet's Specification is as follows:
Density: >1.22kg/m3
Diameter: 6-12mm
Length: 6-12mm
Calorie: 4500-4800KCAL/KG (18.8-20MJ/kg)
Moisture: standard 8.7%, 9.6%max
Ash Content: standard 0.9%, 1.1%max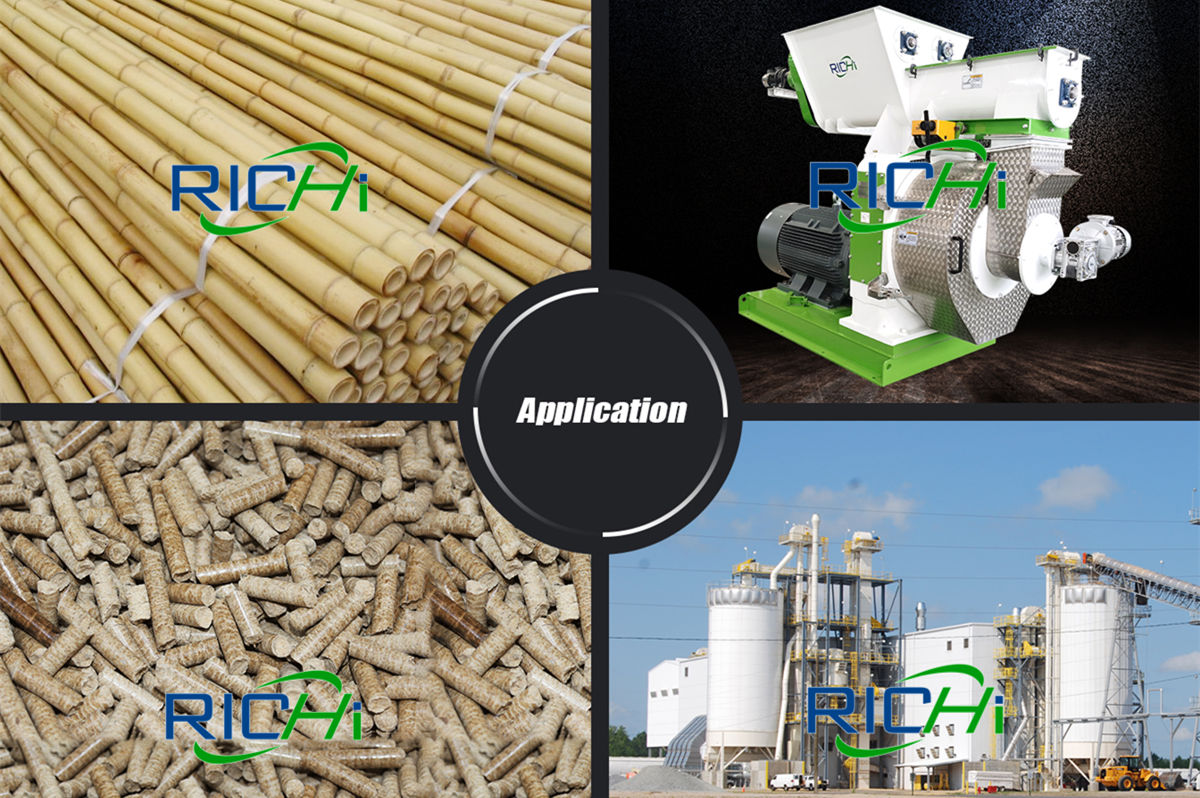 Kindly notice that moisture content and pellet size affects the physical and combustion properties of bamboo pellets. The effects of moisture content on bamboo pellet's physical properties include length, diameter, pellet moisture content, unit density and bulk density. And some researches have proved that when moisture content is about 16% and pellet sizes mixed in the bamboo pellets manufacturing process id the optimum choice.
On that condition, all properties of bamboo pellets could meet the requirement of Pellets Fuel Institute Standard Specification for Residential/Commercial Densified, and the gross calorific value of bamboo pellets could also meet the minimum requirement for making commercial pellets of DIN 51731 (>17500J/g), respectively. Bamboo pellets are the proposed new biomass solid fuel and had the potential to be development as commercial pellets.