Applications Of Organic Fertilizer Pellet Machine
Organic fertilizer pellet press machine can form the raw materials into the specific shape. As a key equipment in the compound fertilizer area, it can be applied to the cold , hot and low concentration granulation in the large-scale. It`s mainly working mode is aggregating wet granulation, with a certain amount of water or steam, the basal fertilizer becomes humid and then rolls in the barrel, finally shaped.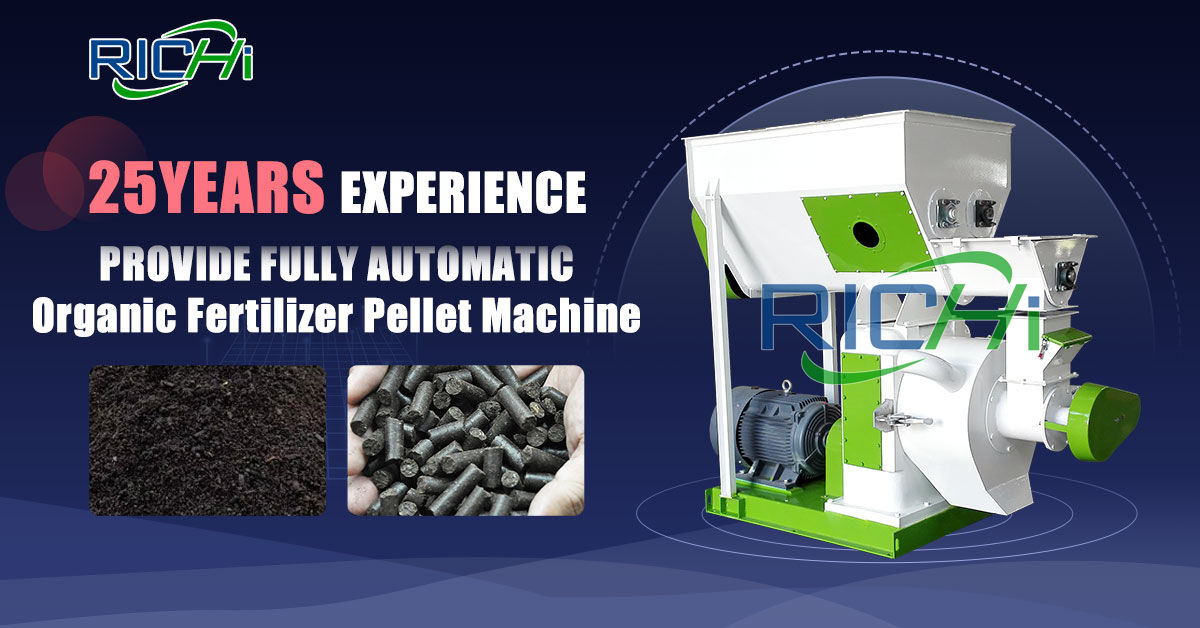 Raw materials for organic fertilizer production
There are many raw materials for the production of organic fertilizers, which can be divided into the following categories:
Agricultural waste: such as straw, soybean meal, cotton meal, etc.
Livestock manure: such as chicken manure, cattle, sheep and horse manure, rabbit manure;
Industrial waste: such as vinasse, vinegar lees, cassava residue, sugar residue, furfural residue, etc.;
Household waste: such as food waste, etc.;
Urban sludge: such as river sludge, sewage sludge, etc.

Characteristics and development of organic fertilizer pellets
Organic fertilizer is rich in organic matter and nutrients needed for crop growth. It can not only provide nutrients for crop growth, improve the soil, but also improve crop quality, increase crop yield, promote high and stable crop yields, and maintain soil fertility. It can improve fertilizer utilization and reduce production costs. Fully and rational use of organic fertilizers can increase crop yields, improve fertility, improve the quality of agricultural products, and increase the effectiveness of soil nutrients.
Therefore, the promotion and application of organic fertilizers are in line with the development requirements of countries around the world, and are important for promoting the harmonious and friendly development of agriculture and resources, agriculture and the environment, and man and nature, promoting the safety and clean production of agricultural products from the source, and protecting the ecological environment. significance.
With the improvement of people's living standards in various countries, the residents' demand for safe, hygienic and pollution-free organic and green food continues to increase. The majority of farmers urgently need to apply organic fertilizer to improve the market competitiveness of agricultural products.