Applications Of Wood Pellet Mill
Wood pellet mill at an effective solution to several problems:
Biological crude fiber, deformed granules, poor granulation. The main drive adopts high-efficiency gear transmission, which is more than 20% more efficient than the traditional belt drive.
In addition, the ring die adopts the quick release type hoop type, the feeding adopts the frequency conversion speed feeding to ensure the uniform feeding, the door cover is equipped with the forced feeder, and is manufactured by international advanced manufacturing technology, and we can provide all kinds of pellet machines for you. Tailor-made high-quality molds for various raw materials, so that your equipment life is extended, product quality is improved, and tons of consumption costs are reduced.
1.Vertical feeding, directly in place.

2.The mold is stationary, the pressure wheel is rotated, the material is centrifuged, and the material is evenly surrounded.

3.The mold is double-layered, dual-use, lower cost, high production and energy saving.

4.Ring mold, vertical structure, using the granulation chamber to reduce heat.

5.The ring frequency pellet machine's independent variable frequency discharge device guarantees the pellet forming rate, reasonable design and low energy consumption.

6.The main stress components use high-alloy wear-resistant materials, and the life of wearing parts is twice that of similar products.

7.24 hours work, fully automatic lubrication.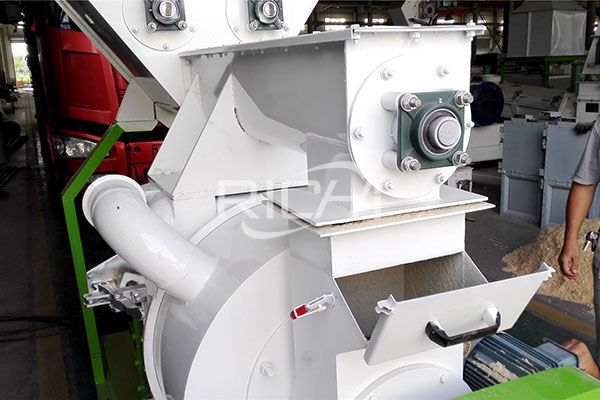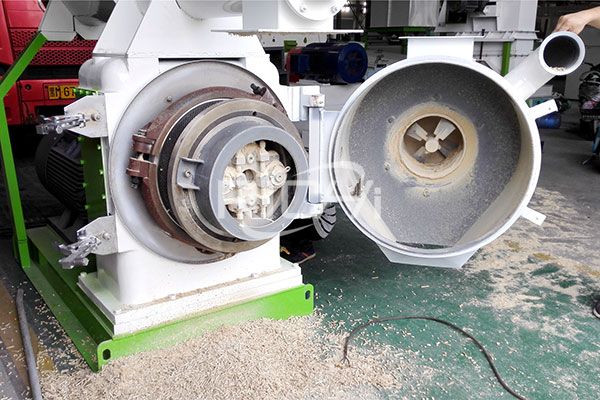 Working Principle Of Wood Pellet Mill
Wood pellet machine is mainly a machine that uses sawdust, wood flour, wood bran, sawdust, wood shavings, bamboo shavings, bark, etc. as raw materials, and processes the raw materials into rod-shaped particles through processes such as crushing, drying, molding (granulation), and cooling. device. The formed particulate fuel is a kind of biomass energy, which can replace raw coal, fuel oil, liquefied gas, etc., and is widely used in power plants, gasifiers, and heating.
| | | | | | | |
| --- | --- | --- | --- | --- | --- | --- |
| Model | MZLH320 | MZLH350 | MZLH420 | MZLH520 | MZLH768 | MZLH858 |
| Capacity | 300-400kg/h | 500-700kg/h | 1.0-1.2 t/h | 2.0-2.5 t/h | 2.5-4 t/h | 3-4.5 t/h |
| Power | 37kw | 55kw | 90kw | 110/132kw | 250/280kw | 280kw |
| Final Pellet | 6-12mm | 6-12mm | 6-12mm | 6-12mm | 6-12mm | 6-12mm |