Applications Of Animal Feed Hammer Mill
RiChi animal feed hammer mill is ideal grinding equipment widely used in large and medium sized feed plant, food processing enterprise, etc to crush solid grains for making feed pellets. The prominent characteristics like advanced design, mature technology, good durability and stable performance all make it welcome in crushing field.
1.Mainly used for grinding of raw materials in small and medium-sized animal and aquatic feed processing factories.

2.Adopt imported high quality SKF bearings, stable and durable performance, low working temperature.

3.Coarse grinding and fine grinding are both available, high accuracy.

4.Advanced twice crushing technology of the pulverizing chamber, good rigidity pedestal and small vibration.

5.Permanent magnet device can remove impurities in the pelletizing process.

6.A variety of sieve sizes are available to choose to meet different customers requirements.

7.Adopt direct transmission, scientific and reasonable hammer arrangement and hammer screen clearance ensure uniform fineness of the finished products.

8.High efficiency, low consumption and good durability.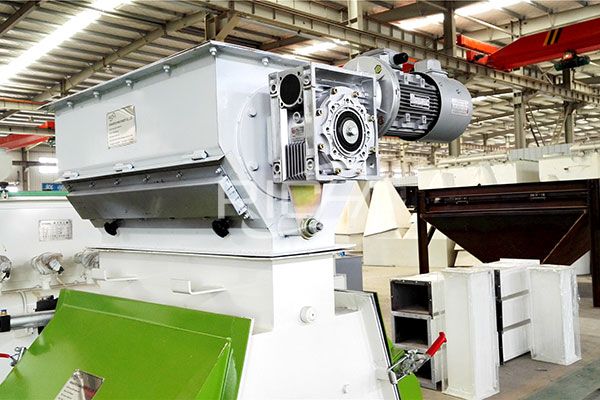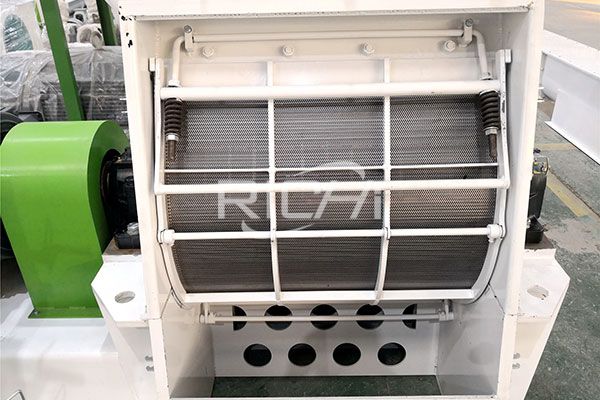 Working Principle Of Animal Feed Hammer Mill
Raw materials are fed from the top of a matched feeder, running through feeding plates on both sides to the grinding room. Under the force of adjustable rotating hammers and friction between screen plates, raw materials are grinded. Then the materials are discharged from the outlet by the push forced by air circulation.
| | | | | | | | | | |
| --- | --- | --- | --- | --- | --- | --- | --- | --- | --- |
| Model | SFSP56*40a | SFSP56*40b | SFSP66*60a | SFSP66*60b | SFSP66*80a | SFSP66*80b | SFSP66*100 | SFSP138*30E | SFSP138*40E |
| Power | 30kw | 37kw | 55kw | 75kw | 90kw | 110kw | 132kw | 110/132kw | 132/160kw |
| Capacity | 3-5T/H | 4-6T/H | 5-8T/H | 6-9T/H | 8-10T/H | 10-13T/H | 12-16T/H | 15-20T/H | 18-25T/H |
| Speed | 2980r/min | 2980r/min | 2980r/min | 2980r/min | 2980r/min | 2980r/min | 2980r/min | 1440r/min | 1440r/min |