Applications Of Animal Feed Grinding Machine
Animal feed grinding machine is mainly used to cut green and dry crop straws and forage grasses such as corn straws and rice straws. Cattle feed grinding machine is a good help for family raising of cattle, sheep, horses, deer and other animals.
1.Animal feed grinding machine, unique design, novel structure and easy operation.

2.Adopting international advanced technique, crush room is designed as water drop figure.

3.U-shape twice striking tank is set in the bottom of the crushing chamber to greatly improve the production.

4.All of our animal feed grinding machine rotors pass an accurate dynamic balancing test, resulting in low noise and smooth running.

5.A variety of sieve sizes are available to choose and the wrap angle of the sieve is large up to 300°.

6.Key part adopts imported product, increasing service life, reducing the cost of operation and maintenance.

7.The moving full-wide operation door facilitates maintenance and replacing of beater.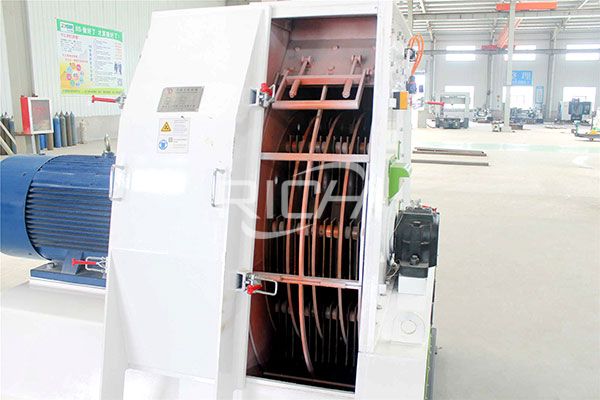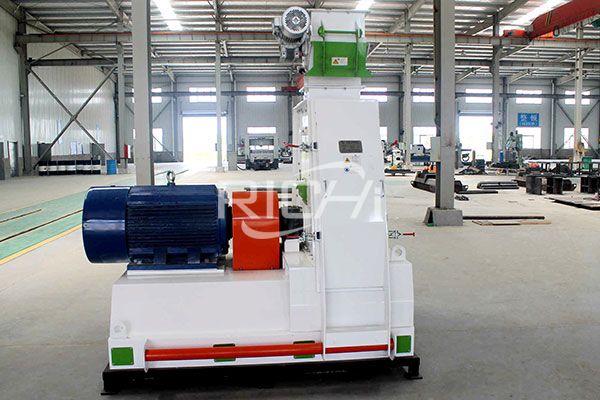 Working Principle Of Animal Feed Grinding Machine
The major working part of Animal feed grinding machine is rotor with hammer. The motor will generate rotor to complete the high-speed rotation within the wide crushing chamber. Materials are coming into hammer mill through the upper inlet, then they are striked and impacted by high-speed rotating hammer and gradually become small size particles. The smaller sized particles is discharged through the screen in feed grinding machine by centrifugal force and air flowing, as the bigger particles can be still left within the sieve, and they are still be blown and crushed by hammer. Eventually, they may be discharged by way of sieve from pellet machine
| | | | | | | | | | |
| --- | --- | --- | --- | --- | --- | --- | --- | --- | --- |
| Model | SFSP56*40a | SFSP56*40b | SFSP66*60a | SFSP66*60b | SFSP66*80a | SFSP66*80b | SFSP66*100 | SFSP138*30E | SFSP138*40E |
| Power | 30kw | 37kw | 55kw | 75kw | 90kw | 110kw | 132kw | 110/132kw | 132/160kw |
| Capacity | 3-5T/H | 4-6T/H | 5-8T/H | 6-9T/H | 8-10T/H | 10-13T/H | 12-16T/H | 15-20T/H | 18-25T/H |
| Speed | 2980r/min | 2980r/min | 2980r/min | 2980r/min | 2980r/min | 2980r/min | 2980r/min | 1440r/min | 1440r/min |