Overview of 1-1.5t/h ce high quality 6-8mm wood pellet line project in Iceland
Waste wood is more common in villages and wood production plants. In order to save energy and protect the environment, these waste woods are often recycled. Because biomass fuel contains low sulfur and phosphorus, the combustion chamber produces almost no toxic gas, so it will not cause acid rain. It pollutes the atmosphere and does not pollute the environment. Besides, it is a new energy that is worth recommending in contemporary times.
The 1-1.5 ton per hour biomass wood pellet plant operated by the Icelandic customer utilizes a large amount of forestry waste and processing waste wood in the surroundings for comprehensive processing and utilization, and making wood pellets from sawdust.
In fact, during 2015, the customer had established a wood pellet machinery line project with a wood pellet plant supplier, but the wood pellet equipment frequently failed during production, resulting in interruption of production and continuous maintenance. So the customer decided to completely transform this wood sawdust pellet plant machines.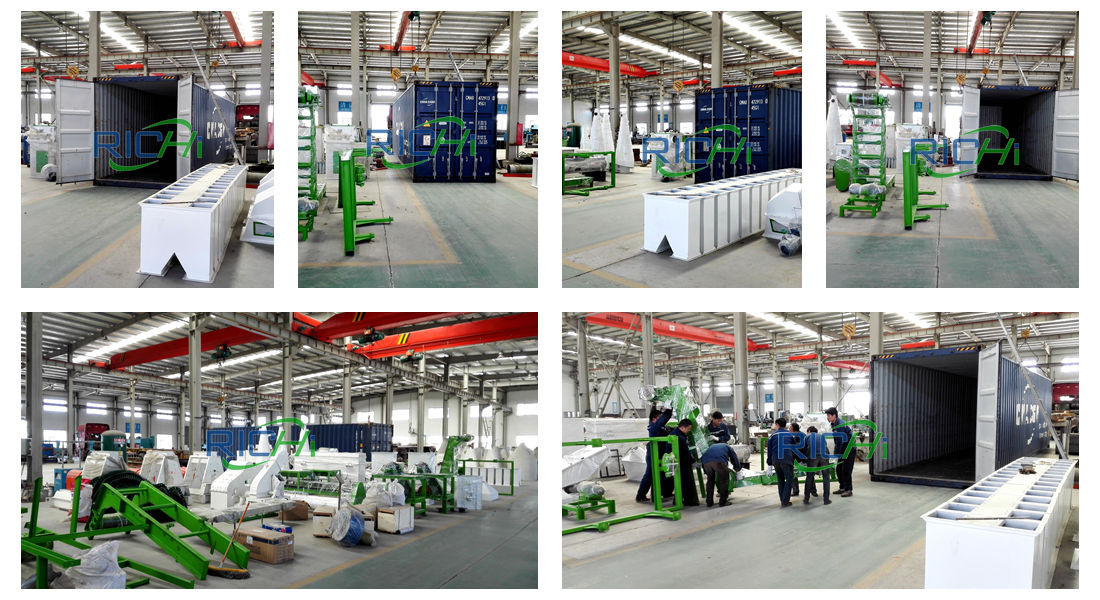 So the customer found us directly through the e-commerce channel. After fully understanding the customer's needs, we determined the 1-1.5t/h wood pellet manufacuring plant solution for the customer in a very short time. The 1-1.5 tons per hour new wood biomass pellet plant design saved at least 100,000USD compared with the previous wood pellet production line price, and the wood pellet production line construction period was at least half a month earlier.
The low investment 1-1.5t/h wood pellet plant process flow chart

Machinery needed in the best solution 1-1.5t/h small wood pellet mill plant in Iceland
| Wood pellet plant equipment | Model | QTY |
| --- | --- | --- |
| Buffer bin | 2m³ | 1 |
| Cyclone | ф1000 | 1 |
| Pulse dust collector | TBLMa.36b | 1 |
| U-Screw conveyor | TLSSU30 | 1 |
| Wood sawdust rotary dryer | ф1200*120000 | 1 |
| Bucket elevator | TDTG40/23 | 1 |
| Wood pellet extruder machine | MZLH420 | 1 |
| Cooling machine | SKLN11*11 | 1 |
| Vibrating screener | TDZS63 | 1 |
| Packing machine | DCS-50 | 1 |
| Belt and sewing machine | DCS-50 | 1 |
| MCC Control Center ;Mimic control panel | / | 1 |
Prospects for establishing a good ce wood pellet line in Iceland
Wood pellets play an important role in meeting environmental targets, and going ahead to 2030 and beyond, could do more.
All the Nordics – Denmark, Finland, Norway, Sweden, and Iceland are forerunners in this respect. District heating, cooling and combined heat and power (CHP) are all widely implemented and primarily use biomass fuels such as biogas, wood pellets(by wood pellet plant), woodchips and municipal solid waste (MSW). With the exception of Iceland that makes good use of its bountiful volcanic geothermal assets instead.
The Nordic energy majors and municipal district heating companies such as E.ON, Fortum, Helen, Stockholm Exergi, Vattenfall, and Ørsted have already embarked on fossil-fuel phase-outs in their energy systems including those used in back-up and peak load units. Coal, oil and fossil gas are being replaced with renewable solutions including wood pellets(from wood pellet mill production line).

The use of biofuel wood pellets(from wood pellet plant) is not confined to replacing coal in retrofitted power plants and in the Nordics, district heat, ideally from a CHP plant, and residential heating are two important sectors.
According to Bioenergy Europe, in 2017, the residential sector represented 21 percent of the total final energy consumption in the EU (excluding electricity consumption) and only 23 percent of the energy consumption of households (excluding electricity) was from renewables, mainly bioenergy at 87 percent.
There is an urgent need to decarbonise the residential sector further and pellets offer one important solution not least in combination with other renewables and technologies.
About renewable energy in Iceland——small capacity sawdust pellet line with ce
Iceland can be highlighted as an example of development of bioenergy from forest. Iceland has enormous geothermal heat reserves and a lot of hydropower. Iceland can be said to be the most developed country when we are talking about use of renewable energy. More than 80 % of total energy consumption is based on renewable energy.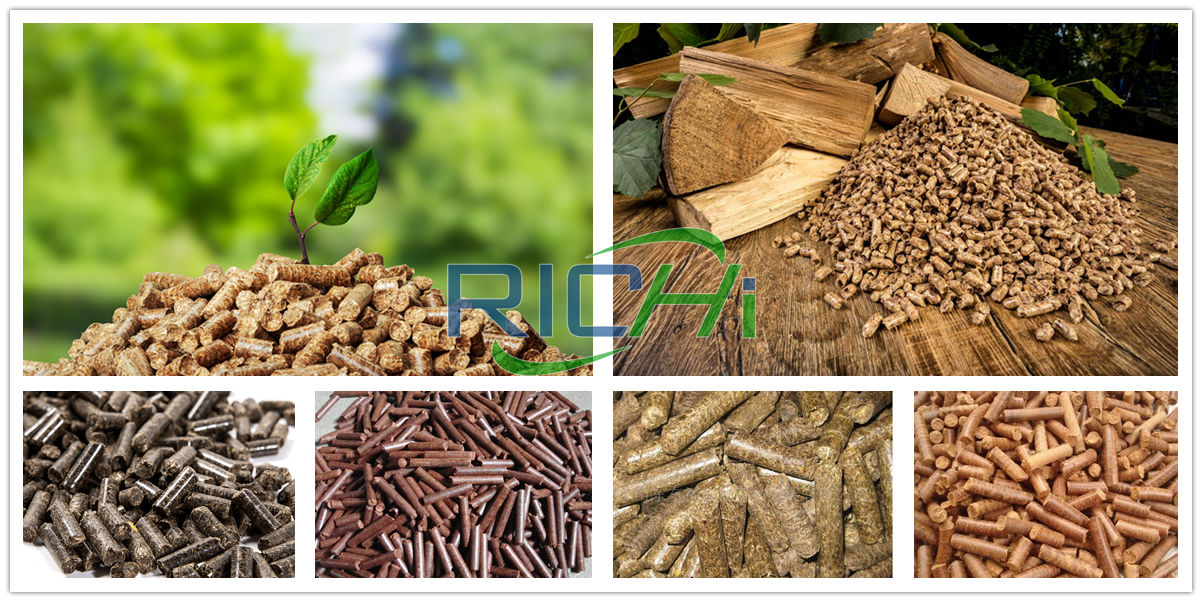 The electricity price is Iceland is the lowest in whole Europe which make the use of biomass challenging. Still, wood energy can be an option. In Eastern part of the country, geothermal heat is very difficult and expensive to search. Base rock is solid and volcanic activity is low, that is why some areas are totally without possibilities to utilise this best known source of energy in "treeless land". When the forestry is growing in Iceland, there started to be competitive users' of wood which maintain and support more and more the healthy competition and growing of forest businesses in Iceland.
Iceland supply chain of wood energy
Harvesting operations of Larch in Icelandic using excavator mounted harvest, forwarding using tractor with forest trailer and crane, chipping at roadside terminal and truck transport to the power plant or wood pellet plant.

About the wood energy application in Iceland——customized biomass wood pellet line project
It is important that internal and external technology and know-how transfer must be done carefully and systems need to be adapted into local operational environment. Wood energy alone is not the solution even for Iceland's energy production, but it can be a local solution in many smaller locations, near or far.
Iceland has huge renewable resources which have help a lot to be a successful country in the use of renewables. The key challenge is the step to increase the use of renewables also in transportation. Electric cars might be a solution if the electricity price remains low. However, not all the parts of Iceland can use geothermal or hydropower, therefore the use of biomass has its place and is needed as local solution. Just as elsewhere, Icelandic heating entrepreneurs also have their challenges. There are several energy sources competing with wood, and they are relatively cheap, particularly electricity.

A new forest energy plan is currently being worked on for Grimsey Island. It is the only place in Iceland where oil is still used for heating. Icelanders have built a system that suits the conditions in their country and have developed the links in the chain so that a vital and varied forestry sector is now operational in Iceland. If you can establish viable wood energy chain in Iceland, you can do it anywhere!
How to make wood pellets from sawdust by sawdust pellet production line?
Wood waste can be made into pellets by crushing it into sawdust. Nowadays, we do not advocate the use of coal that can cause air pollution. Therefore, after crushing wood waste into sawdust, it can be pressed into biomass pellets, which not only turns waste wood into waste for recycling. And the pellets made can also replace coal for heating.
The raw materials of biomass pellets are peanut shells, straws, wood chips, rice husks, corn stalks, bark, etc.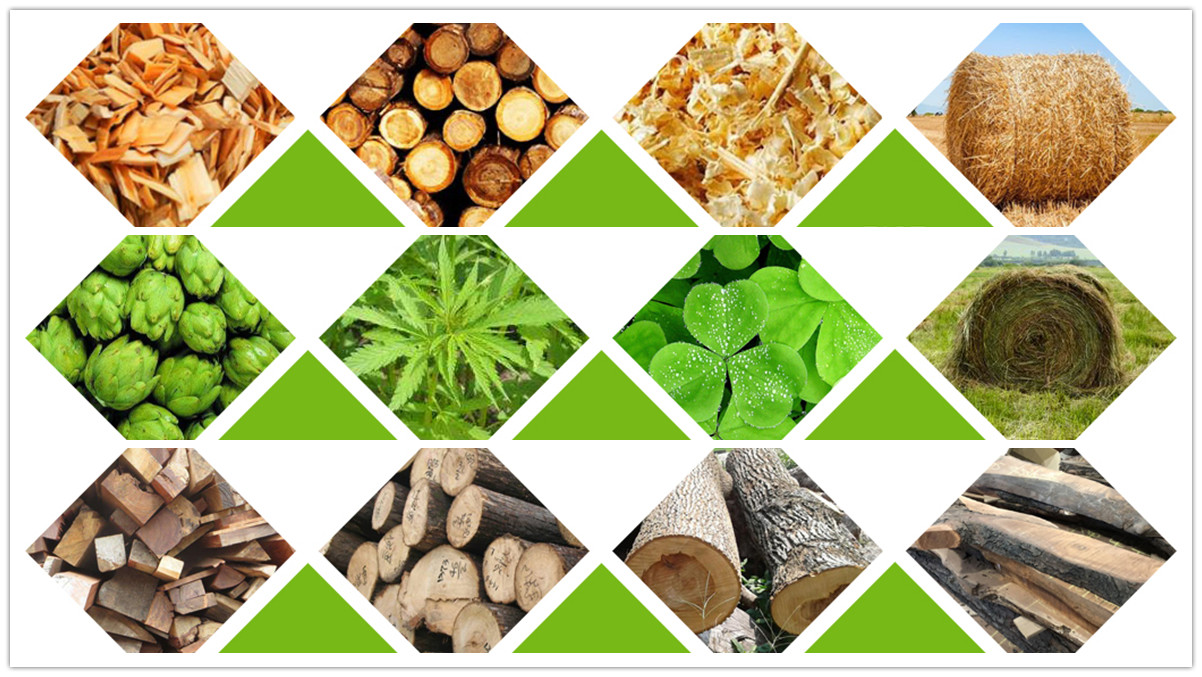 Biomass pellets are used for cold compacting and processing of crushed biomass straws, forestry wastes and other raw materials under normal temperature conditions using pressure rollers and ring dies of sawdust pellet press machine. The density of the raw material is generally 0.1-0.13kg/m3, and the density of the formed sawdust pellets is 1.1-1.3kg/m3, which is convenient for storage and transportation, and greatly improves the combustion performance of biomass.
RICHI Low Cost Complete Sawdust Pellet Production Line for Sale
Are you worried about the leftovers left by the wood processing plant? Due to the large accumulation of wood, the local environment is seriously polluted, and a large amount of wood dust may also cause fires and other problems. In order to enable wood chips to be used as waste, traditional wood chip processing methods are generally used:
The high pressure of the machine is used to produce combustible wood chips. Sawdust processing requires workers to perform screening operations. A large amount of sawdust fly dust and long-term work by outside processors will cause great damage to the respiratory system. In order to solve this problem, the following sawdust pellet mill is recommended.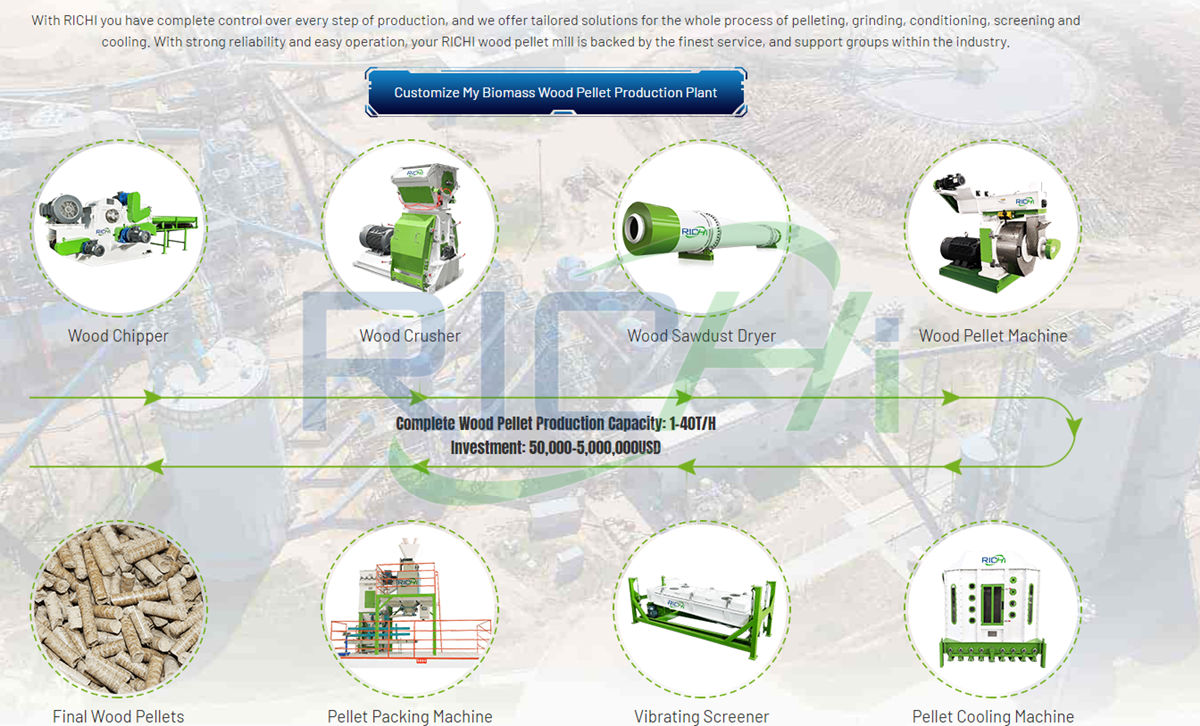 It realizes full automation of mechanical processing, and also realizes one-stop service of filtration, mixing, and cooling.
The sawdust making pellet machine can automatically produce pelleted sawdust, which can directly reduce labor costs, increase the screening system, avoid direct manual contact with the wood chips, and ensure the safety of workers. The formed wood chips will pass through the conveyor system to reach the designated location.
Shorten the working hours of the wood sawdust pellet machine. The wood pellets have been tested by experts and will not produce pollutants such as sulfur dioxide in the fuel, which is lower carbon and environmentally friendly than the combustion of coal.
Video of "how to make pellets from sawdust"
Other Applications Of Sawdust Made By Sawdust Pellet Maker Or Sawdust Pellet Production Line
Waste wood crushed into sawdust can also be used as raw material for organic fertilizer. The raw material of organic fertilizer contains sawdust. Therefore, crushed wood waste into sawdust can also be used as raw material for organic fertilizer. In addition, sawdust can also be used as flower feed and pet bedding. Sawdust board and other raw materials.