Huge demand for wood pellet manufacturing in the Netherlands
In 2020, Dutch wood pellet imports reached a new high, totaling $511 million. The United States was the leading non-European Union (EU) supplier to the Netherlands. Wood pellet-generated energy is estimated to have accounted for approximately ten percent of total Dutch renewable energy use last year. In the future, the Dutch government will place more emphasis on the use of biomass for higher value applications.

Currently the government is in the process of implementing the EU's second Renewable Energy Directive (REDII) in Dutch Law, and is planning to add socio-economic criteria to the sustainability criteria of the REDII. It can be clearly seen that the wood pellet manufacturing business in the Netherlands is very promising because of the huge domestic demand.
Overview of 2 tons per hour complete wood pellet line for sale Netherlands
The wood pellet manufacturer in Netherlands of this 2 tons wood pellet production line project is aiming at the huge potential of the Dutch biomass pellet fuel market. Based on the customer's actual situation, we recommend a complete set 2 tph low cost high return wood pelleting line for the customer.
Netherlands is a highly developed country with a high degree of mechanization. Therefore, customer of this CE certified wood sawdust pellet line have strict requirements for project investigation, supervision and quality services. The requirements of 2 ton per hour wood pellet plant project drawings are more elaborate than in the past. The wood pellet production process level and wood pellet production equipment performance must meet the relevant standards of the country, and It is required to provide a cross-sectional view and specific dimensions of each part.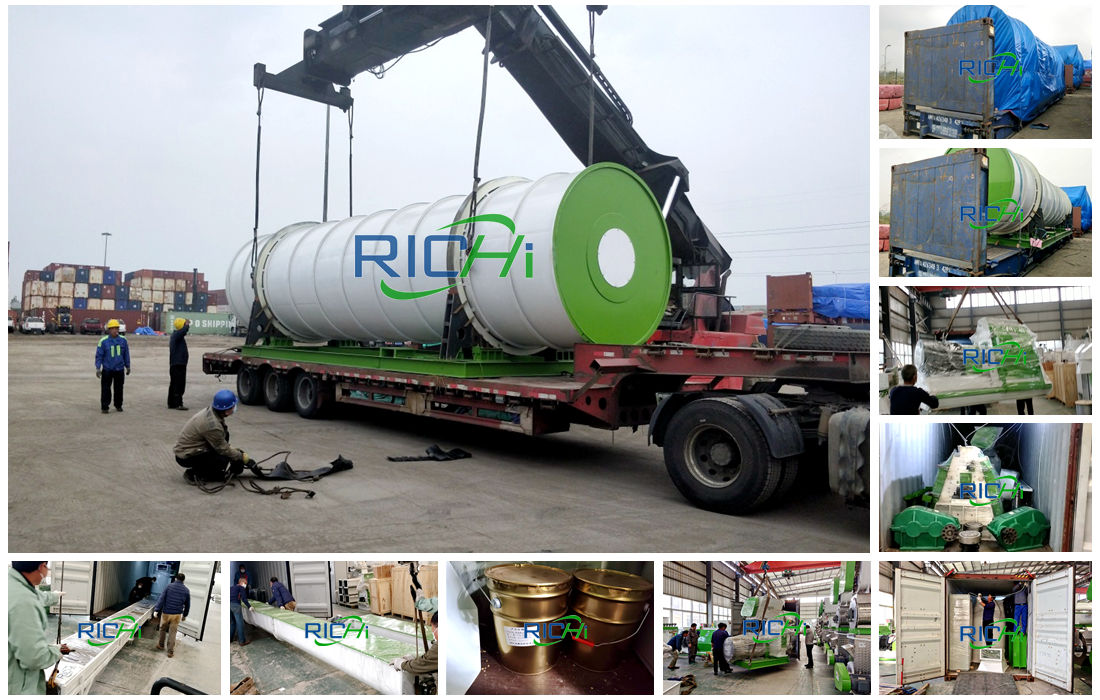 Delivery site of Netherlands wood pellet line with ce
Combined with the various needs of Netherlands customer, we finally customized a ce turn-key biomass pellet plant for customers, equipped with more than 20 sets of main wood pellet mill equipment and auxiliary equipment. The configuration of this ce wood pellet mill plant ultimately reduced the power of 40 kw, while reducing operating costs for customers. In addition, the professional ce wood pellet line design from Richi can also save the conveyor length.
Professional manufactured equipment for ce 2 tons per hour wood pellet production plant in Dutch
| Wood pellet line machine | Model | Power(KW) |
| --- | --- | --- |
| Wood sawdust machine for wood crusher | SFSP 66*80 | 75 |
| Wood pellet machine for homemade pellets production | MZLH420 | 132 |
| Sawdust rotary dryer | ф1500*150000 | 15 |
| Cooling equipment | SKLN14*14 | 1.5 |
| Packing scale | DCS-50 | 1.5 |
| Auxiliary equipment | Model | Power(KW) |
| Cyclone | ф1000 | / |
| Pulse dust collector | TBLMa.36b | / |
| U-Screw conveyor | TLSSU30 | 3 |
| Bucket elevator | TDTG40/23 | 3 |
| Vibrating screener | TDZS63 | 1 |
| Belt and sewing machine | DCS-50 | 0.55 |
The scientific and reasonable sawdust wood pellet production line setting not only reduces the wood pellet plant investment cost of customers, but also saves the maintenance cost of wearing parts. The typical advantage of this customized Dutch 2t/h wood pellet production line is the simple system and compact layout, which can greatly reduce investment costs.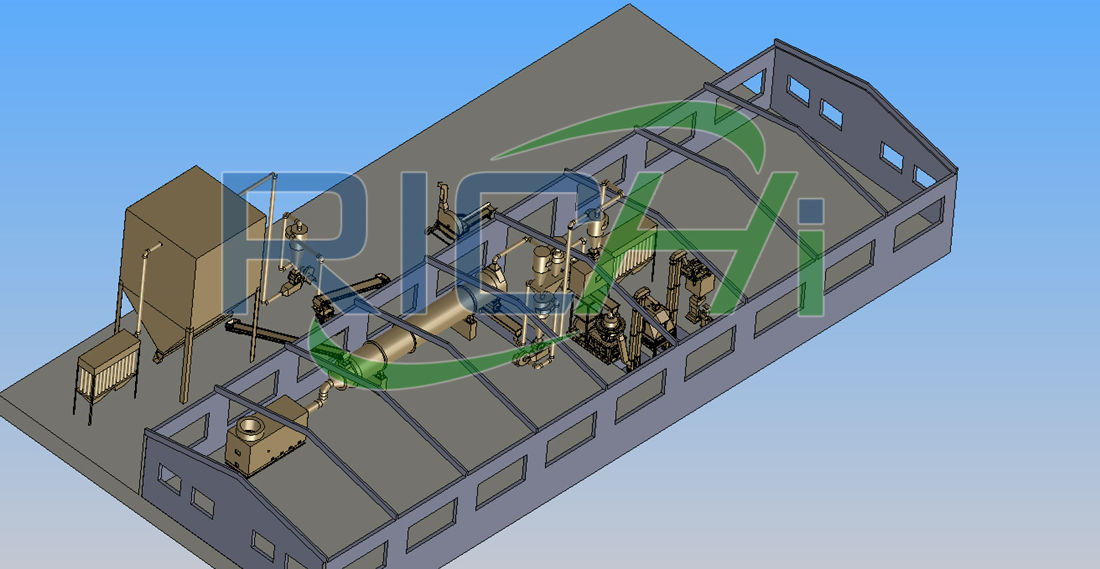 Wood pellet making process design of ce wood pellet mill plant for sale Netherlands
Equipped with automatic control system, it can realize remote control and easy operation. With the use of this 2t/h ce biomass wood sawdust pellet production line, the target market for wood pellet products is clear, and the demand is increasing year by year. Due to the good product quality, the product users are stable, the market sales prospects are optimistic, and customers are fully confident of rapid cost recovery and profitability.
The inevitability of the development of biomass wood pellet manufacturing in the Netherlands
The EU is the world's largest market for wood pellets. As one of the founding member states of the EU, although the Netherlands biomass industry started late, it has developed its own development model with its high technological content and small technological investment. Compared with the well-developed wind power industry in the Netherlands, its biomass industry is slightly inferior in fame, but its strength is unmatched.
Faced with the decline in output of the Groningen gas field and the political risks of Russian natural gas supply, the Netherlands took a different approach and vigorously developed the biomass energy wood pellets industry, making it an important natural gas supplementary energy source.

The Netherlands has a history as a major market for industrial wood pellets. A data released in March 2020 showed that US producers exported woody biomass pellets to more than 20 countries, of which the Netherlands ranked second with 94,119.1 tons. However, unlike Italy and Germany, the Dutch biomass fuel pellets are mainly used for electricity in power stations.
A report submitted by the Dutch government shows that biomass consumption in the Netherlands is expected to increase from about 1.8 million tons in 2018 to about 2.3 million tons in 2020.


Starting Your Biomass Wood Pellet Production Business
Driven by the vigorous development of new energy, biomass energy utilization has gained widespread attention, and the biomass power generation industry is flourishing, showing the bright future prospect. a dn with the obvious progress of products and industries, biomass pellet making equipment has been being used in many aspects of our life.


Civil boilers, fireplaces, industrial boilers: Along with the policy transformation of boilers and other equipment in many provinces and regions, coal burning is prohibited.
Wood pellets made from wood pellet plant or biomass pellet factory are a good choice. So there is a market where boilers are used, such as chemical, paper, bathing centers, heating units and so on.
Power generation plant.Biomass power generation has been developing rapidly in recent years, wood pellets are also a clock option, so you can go to the local power plant to see the market.
Other uses, such as hardware baking paint, grain drying, baking tobacco, smelting financial aluminum, very wide.
The uses of wood pellets made from wood pellet production lines are very wide, the most common is the boiler, now a relatively large piece of the market. The biofuel market has a broad prospect, waiting for your development. When you have plans to start investing in a biomass wood pellet plant for biofuel wood pellet production business, please contact Richi Machinery for more information, we are always for you!