Overview of complete 2-2.5 t/h low investment sawdust pellet production line for sale Romania
This industrial scale wood pellet processing plant is established and running in Romania. It is designed and built for making pellets from sawdust out of the wood residues from local lumber-mill, sawmill or timber mill. The produced wood pellets are mainly sold to people who need heating locally.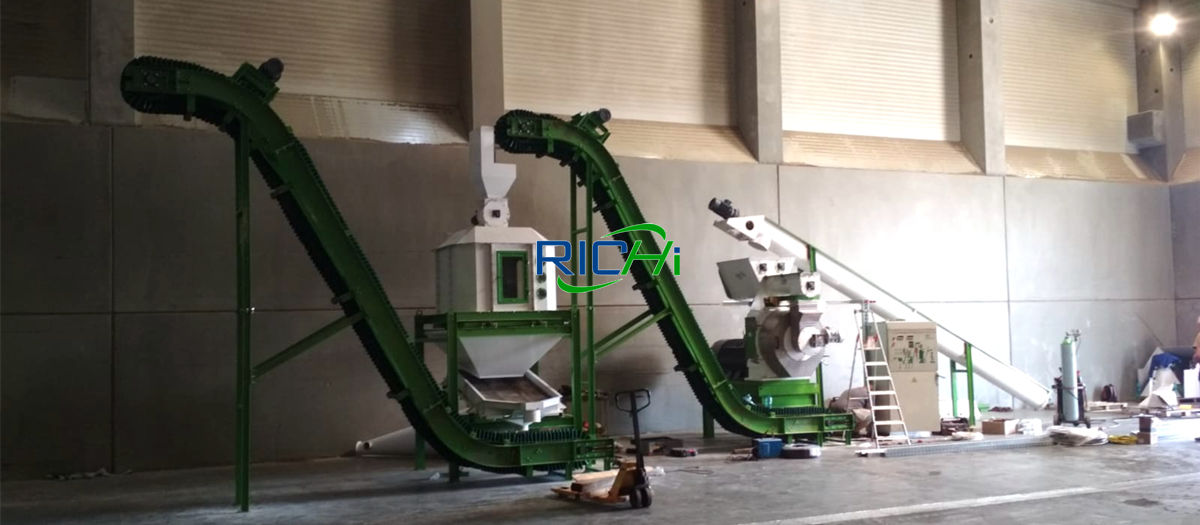 Installation site of 2-2.5t/h ce sawdust pellet production line for sale Romania
Moreover, the investor of this complete set of 2-2.5t/h new technology wood pellet production line price is also actively contacting pellet buyers in other European countries, such as the United Kingdom, Germany, etc. and looking forward to expand the European wood pellets production market.
01
How to make wood pellets from sawdust in tthe 2-2.5 t/h customized biomass sawdust wood pellet plant Romania?
How to make pellets from sawdust in this Romania wood sawdust pellet production line? Difference between sawdust and pellet is the shape and use effect of the material. And turn sawdust into wood pellets requires a lot of equipment. The raw material of this wood pellet making plant project is thoroughbred sawdust, the moisture content is below 15%, and no drying is required, so this 2-2.5T/H sawdust wood pellet making process is cleaning-pelleting-cooling-screening-bagging.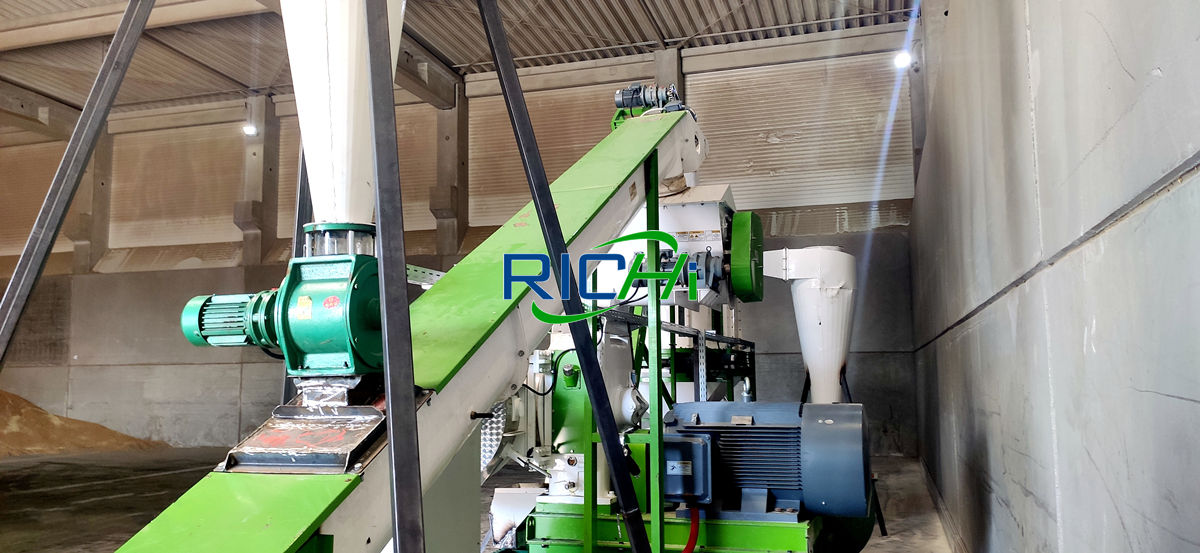 Installation site of 2-2.5t/h China factory offer new design pellet production line with ce for sale Romania
The Romania customer sieved the purchased raw sawdust through a roller screen, and screened out the impurities (wood blocks). The sawdust that meets the granulation conditions is sent to the sawdust pellet press machine by the conveyor, and the sawdust is continuously pressed by the sawdust pelletizer rollers are squeezed into the small holes of the die, they are deformed into cylindrical pellets and continuously extruded, which are cut into the required length by a cutter, and the products are packaged by a bagging machine and then stored in the warehouse.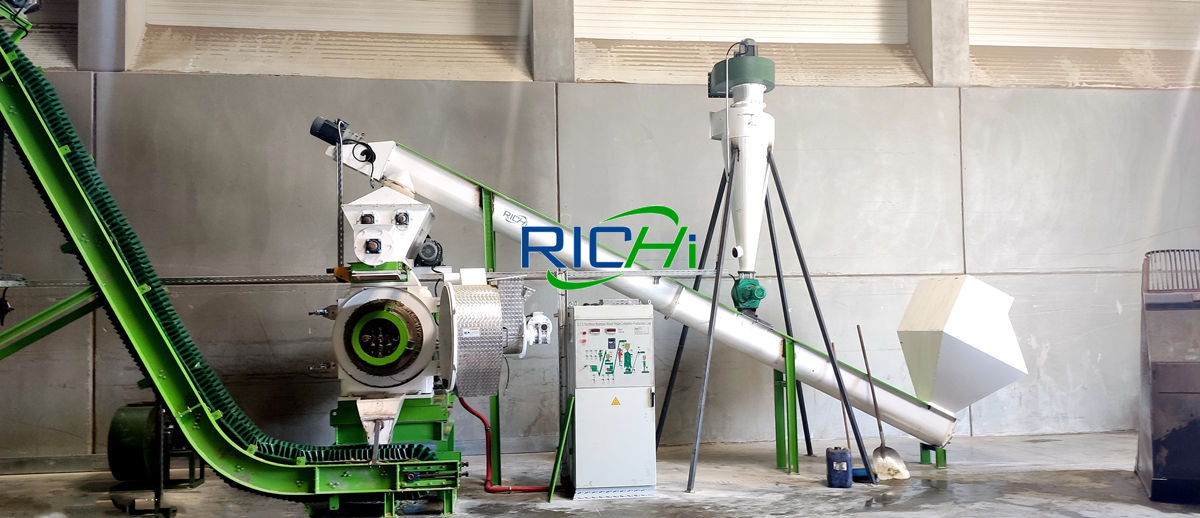 Installation site of 2-2.5t/h new biomass wood pellet production line for pellets for sale
02
Main machines needed to pelletize sawdust in Romania 2-2.5 ton per hour Europe standard wood pellet plant
| Wood pellets plant machines | Model | Remarks |
| --- | --- | --- |
| Drum screening machine | GTS1.2*2 | Pre-cleaning system, to clean the stone, paper, irom....such impurity from the sawdust |
| U-screw conveyor | TLSSU32 | Specially designed to deliver wood sawdust powder material with U-shape. Large capacity, safe and reliable; |
| Sawdust pellet mill(Anti-caking equipment) | MZLH520 | With on-site electric control cabinet, with oilidng machine. Suitable for sawdust,herbage,chrysanthemum,palm leaf,etc lightweight raw material granulating |
| Cooling machine | SKLN14*14 | The cooling aer and reverse motion of grain marerials ensures the gradual cooling of materials upwards, and aetter cooling result than other products. |
| Cyclone | SK800 | / |
| Vibrating screener | TDZS63 | Siemens motor. Steady and reliable manner, easy to operate and maintain. |
| MCC Control Center ;Mimic control panel | / | MCC Control Center ;Mimic control panel |
02
During the installation and commissioning, we did some modifies based on the Romania customer's requirements as following:
Wood pellet plant dust collector which collect the dust without any leaking.
Lubrication system of the sawdust pelletizer machine, improved from manual to automatically.
Electrical protection and emergency stop.Installation site of 2-2.5 ton per hour biomass fuel sawdust pellet production line for sale Romania
For this 2-2.5tph simple design best price sawdust pellet mill line, another light spot is we leave two saw dust pellet machines for future expanding which it is asked by the Romania customers which they want to expand in 2 years.
03
RICHI CE high quality wood pellet plant for sale Europe
In Europe, EU countries are a significant wood pellets producer as well as a wood pellets consumer. The EU currently has approximately 25 million metric tons of wood pellet production in place, with capacity use at 74 %. Here are some of our in Europe biomass pellet plant projects, some Europe wood pellet manufacturing plant projects have not been updated on this website, you can directly consult us for the details of the following wood pellet manufacturing machine and pellet plant projects:
| Biomass pellet manufacturing machines for sale Europe | Order date |
| --- | --- |
| 2-2.5 Tons/hour new design wood pellet plant for sale Germany | September 18, 2020 |
| 5T/H heavy duty wood pellet plant with ce in Austria | December 2018 |
| 1-1.5 T/H China professional wood pellet line for pine waste in Iceland | Nov 5th,2015 |
| Poland 2-3T/H reasonable layout new technology wood pellet line for waste tire fiber | Jan 23th,2019 |
| Factory supply 2 ton per hour customized biomass wood pellet line project in Netherlands | March 2019 |
| 500kg/h small capacity sawdust pellet line with ce for sale Macedonia | July 29, 2021 |
| Small capacity 500kg/h on line support biomass wood pellet line for sale Ukraine | July 20, 2014 |
| MZLH350 good quality wood pellet mill for pellet plant in Romania | September 9, 2021 |
| 1T/H good biomass pellet mill for wood pellet plant for sale Portugal | November 25, 2020 |
| Good quality wood chipper shredder for wood pellet plant for sale Spain | October 11, 2019 |
| 2T/H multi function electric wood pellet mill for sale Albania | August 15, 2020 |
| 1T/H wood pellet granulator for sale Slovakia | July 24, 2020 |
| MZLH350 best price good wood pellet machine+jiaolong for sale Czech Republic | August 17, 2020 |
| 2-2.5T/H wood pellet extruder machine+spare parts for sale Austria | September 24, 2020 |
Tips for Selecting Raw Materials For Wood Pellet Plant Equipment In Romania
When you are in the business of biomass wood pellet manufacturing, it is extremely important to select the right raw materials for your sawdust compactor machine. Here are 5 pointers to help you achieve that exactly:
01
You Need the Right Amount of Materials Moisture For Wood Pellet Plant
While selecting raw materials, you should pay close attention to the moisture level within them. An ideal tolerance for the wood pellet equipment is around 8 to 15 %. If the material is any drier, the wood saw dust pellet produciton process becomes difficult and if wetter, then the finished product will tend to crack.


02
Only Add Adhesive If It Is Required For Wood Pellet Plant
Another aspect of biomass pellet production line is to only add glue if and when it is required, that too in only the exact amount it is needed. When the sawdust undergoes the wood pellet making process, the high temperatures and pressure within the sawdust compactor machine will result in the production of cellulose in the raw material. This helps the material bind together itself and adding extra glue will only gum up the boilers in the process with no added benefits.


03
Multiple Types Of Raw Materials Can Be Combined For Wood Pellet Plant
To get the best yield you may need to add multiple types of sawdust material to the mix, and there is no harm in that. You can mix sawdust from poplar, annatto, home furniture leftover recyclables along with peanut shells and crops straws as long as they fit the moisture requirement. This will actually yield a great product.
04
Provide Uniform Material Sizes Before Crushing For Wood Pellet Plant
Ensure that the various types of wood material being fed into the sawdust pelletizing machine have uniform sizes. Cut down large logs and wood chips so that they can be processed easily by the sawdust pellet machine. This can be a big help for the wood sawdust pellet production line.


05
The Mildew Problem For Wood Pellet Plant
If the wood pellet plant raw material has mildewed or has a white fungal layer on top, has a black coating, it usually means the material is compromised to some extent. In such cases, it is advice that more than 50 percent of the mixture contains fresh sawdust to help even the odds and get a good quality final product from the sawdust making pellet machine.
Why start wood pellet manufacturing business in Romania?
Biomass fuel is a massive environmentally-friendly new energy produced by the processing of raw material sawdust. As a new type of pellet fuel, it has won wide recognition with its unique advantages:
First of all, because the shape is pellet, the volume is compressed, the storage space is saved, and the transportation is convenient, which reduces the transportation cost;
Secondly, the combustion efficiency is high, it is easy to burn out, and the residual carbon is small. Compared with coal, it has high volatile content and low ignition point, easy to ignite, higher density, higher energy density, and significantly longer combustion duration.
In addition, the content of harmful gas components is low when biomass particles are burned, and the burned ash can also be used directly as potash fertilizer.
Romania has an important biomass potential, evaluated at 7600 thousand TOE (Tonne of oil equivalent ) per year, which represents 19% from the primary total primary resources, from which 1175 TOE results from logging waste and firewood and 490 TOE after mechanical processing of wood. Romanian and foreign companies are interested to capitalize the wood waste and sawdust in briquettes and especially in pellets.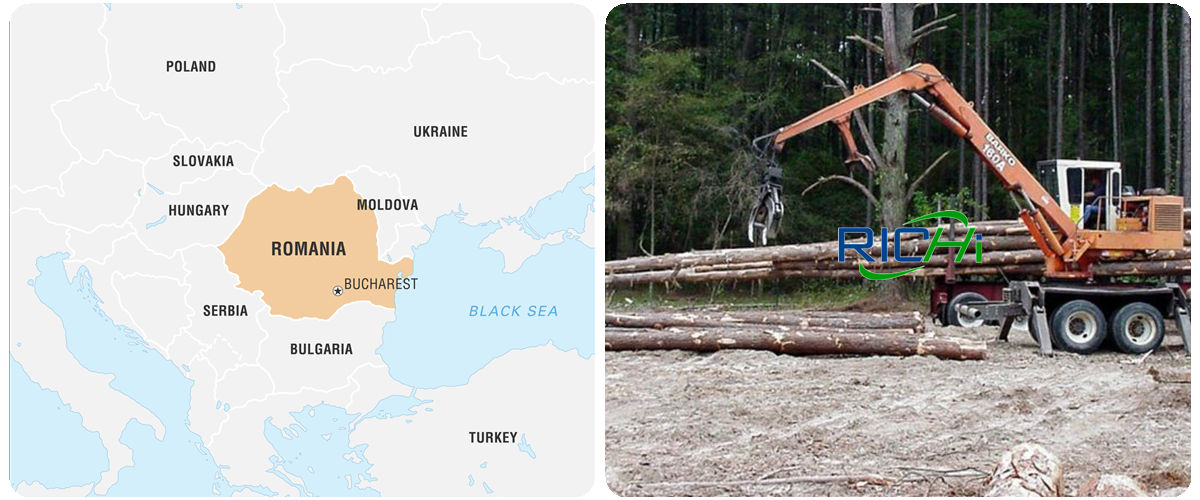 This Romanian customer has seized this market opportunity and invested in the construction of this output of 2-2.5t/h, annual production of 4000-8000 tons of renewable energy wood pellet plant project for pelletising sawdust. This Romanian on selling good complete wood pellet line project uses sawdust as raw material, and 6mm wood sawdust pellets to be processed.
Resource potential for processing wood pellets in Romania
ROMANIA - located in Southeastern Europe and that is part of the European Union since In terms of area, located in the EU is what the 9th with a total of 238,391 km2 and 7th in terms of population less than 20 million. Landforms are distributed in equal relative odds : 35 % of the country is covered by mountains, 35 % is covered by hills and plateaus while 30 % is covered by plains.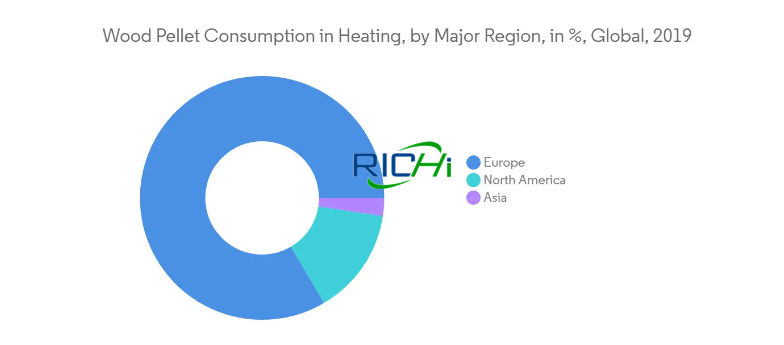 Romania has a significant forestry potential of wood and plant to support the production of pellets and briquettes in terms of quality and protection to meet the requirements and standards. Romania still has one of the healthiest forest areas in Europe. Since the early '90s developed new capabilities for primary wood processing, the production of particleboard, MDF, HDF, plywood, etc., resulting in the addition inseminated quantities of chips and sawdust.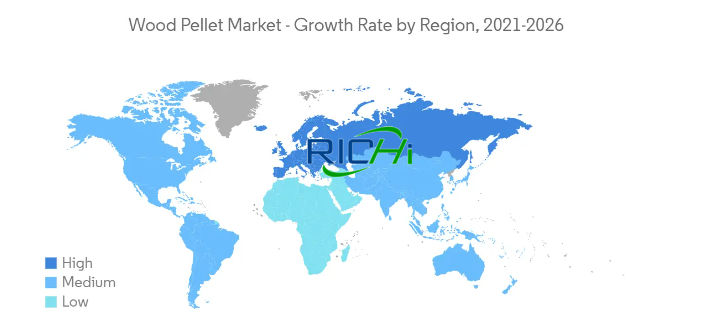 In the early 2000s, there were besides these factories and production capacities of pellets, particularly softwood but beech. Today pellets are being made out of plants ( cereal straw, corn, sunflower, canola, etc. ) in different new factories in Romania. These factories have a production capacity of about 180 thousand tons / year and are in development, growth.