Applications Of Poultry Feed Grinder Machine
The poultry chicken feed grinder is the key feed crushing machine in the poultry feed production line and and it's mesh is made of stainless steel or alloy steel for your choice. It has the characteristics of low cost, reasonable structure, compact layout, reliable performance and easy maintenance.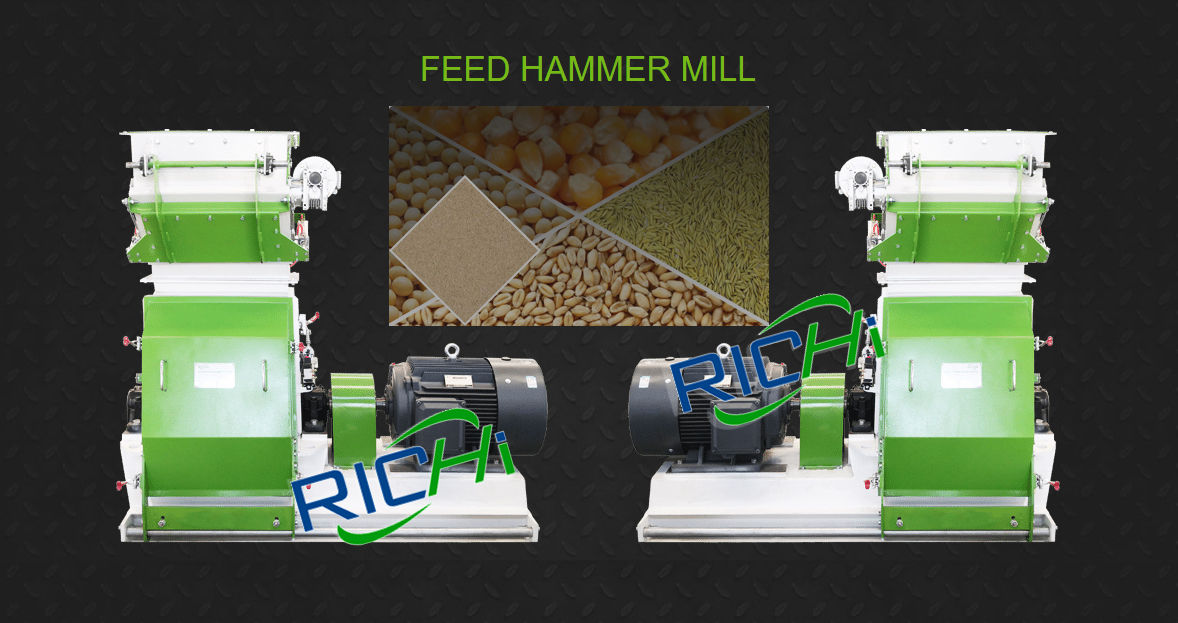 Many people have different names for poultry crushers, including poultry feed hammer mill, poultry feed milling machine, chicken feed milling machine, poultry feed crushing machine, wheat mill for poultry feed, poultry feed making machine grinding mill, corn grinder for chicken feed, grain mills which make poultry feed, poultry feeds grinding mills, poultry feed pulverizer, pulveriser machine for poultry feeds, etc. Regardless of the name, you just need to know that our poultry feed grinder machine is suitable for all kinds of animal feed processing, and is suitable for any feed raw material.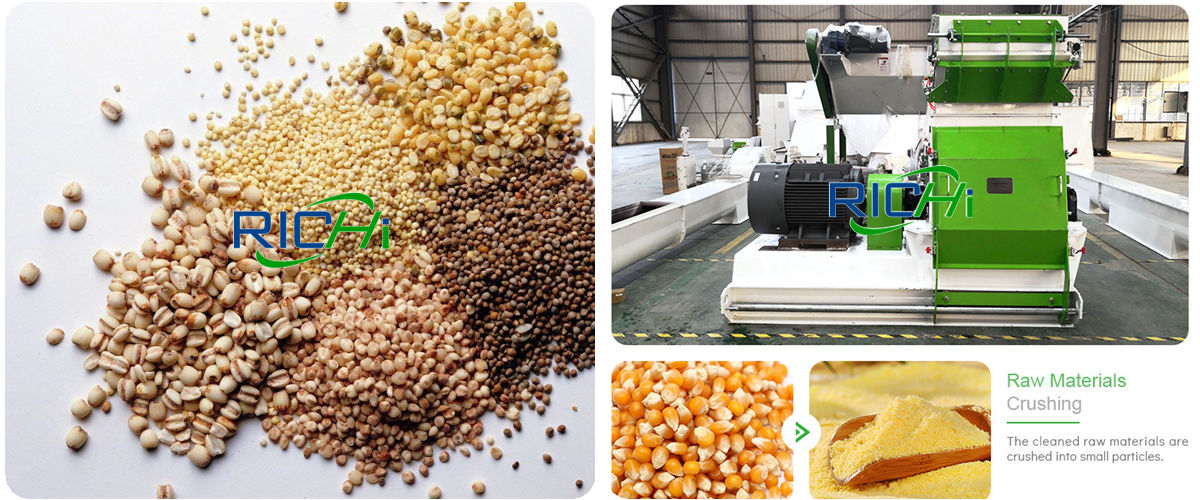 Our chicken feed grinder enjoys simple design, compact structure, low noise, low power consumption, high capacity, easy installation, convenient operation, and long service life. If you are looking for the grinder for poultry feed, ours do deserve your good consideration and first choice!
The most suitable crushing particle size for poultry feed
The size of the crushing particle size directly affects the digestion and absorption of poultry, crushing cost, subsequent processing procedures and product quality. Controlling the crushing particle size of materials is a key link in feed production.
Different animal species, feeding stages, raw material composition, conditioning and maturation and forming methods have different requirements for feed crushing particle size.


The pulverization particle size must not only meet the needs of breeding animals, but also make the granulation effect, power consumption and powdering rate more reasonable.
Of course, there are also many customers on farms who buy grinders not for pelleting, but to pulverize corn and other raw materials, and then use poultry feed mixers for mixing.
| Item | Feed type | The sieve size of the first layer (mm) | On the sieve (%) | Second-layer sieve hole size (mm) | On the sieve (%) |
| --- | --- | --- | --- | --- | --- |
| Preliminary feed for meat ducklings and growing ducks | Compound feed | 2.8 | ≤1 | 1.40 | ≤15 |
| Baby broiler | Compound feed | 5.0 | 0 | | |
| Laying hens | Compound feed | 7.0 | 0 | | |
| Mid-late feed for meat ducklings and growing ducks | Compound feed | 3.35 | ≤1 | 1.70 | ≤15 |
| Goose for meat | Concentrated feed supplement | 3.35 | ≤1 | 1.70 | ≤15 |
| Laying duck | Compound feed | 4.0 | 0 | 2.0 | ≤15 |
| Broilers, laying hens | Concentrated feed | 4.0 | 0 | 2.0 | ≤10 |
| Broilers, laying hens | Trace element premix | 0.42 | 0 | 0.171 | ≤20 |