Applications Of Feed Hammer Mill
Feed hammer mill is the key machine in the feed pellet production line and it's mesh is made of stainless steel or alloy steel for your choice. It has the characteristics of low cost, reasonable structure, compact layout, reliable performance and easy maintenance.
Our feed hammer mill enjoys simple design, compact structure, low noise, low power consumption, high capacity, easy installation, convenient operation, and long service life. If you are looking for the feed hammer mill, ours do deserve your good consideration and first choice!
1.Universal type product, stable performance, easy for installation, operation and maintenance.

2.Coupling direct drive is adopted, generating high transmission efficiency and accurate drive ratio.

3.Built-in grinding rotors and efficient grinding without dead corner.

4.Portable operation door with convenience, strength-saving and high security.

5.A variety of sieve sizes are available to choose and the wrap angle of the sieve is large up to 300°.

6.Scientific and reasonable hammer arrangement and reasonable gap between hammer blades and the screen, ensure uniform fineness of finished products, little vibration and high productivity.

7.There are two groups of pin holes on the rotor disc, uniformly distributed on two concentric circles of different diameters, by which coarse and fine grinding can be achieved.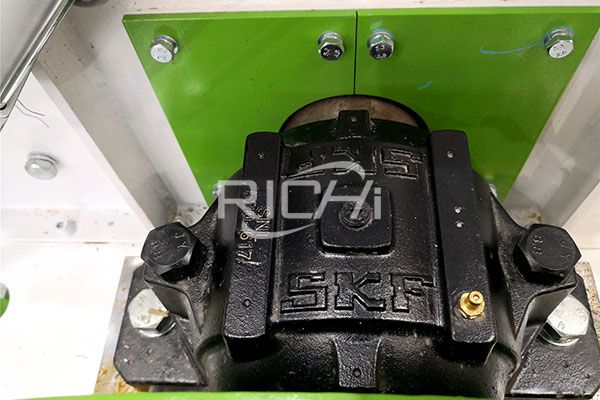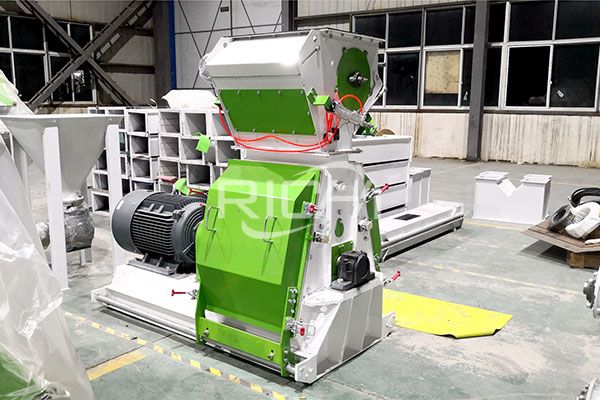 Working Principle Of Feed Hammer Mill
Even though there are many types of hammer mills, the working principle is still the same.
When the rotor of the hammer mill rotates at high speed, the hammer becomes radial due to the centrifugal force (for the rotor of a hanging hammer). The rubber material enters the machine after being pressed by the feeding roller, and is immediately broken into particles by the impact of the hammer and tearing. The granular rubber is discharged from the outlet sieve hole of the machine. Block until the hammer strikes again until it passes through the screen. The hammer mill does not rely on the full energy of the rotor components to break the rubber, but mainly uses the work done by the hammer's kinetic energy to complete the crushing of the rubber.
| | | | | | | | | | |
| --- | --- | --- | --- | --- | --- | --- | --- | --- | --- |
| Model | SFSP56*40a | SFSP56*40b | SFSP66*60a | SFSP66*60b | SFSP66*80a | SFSP66*80b | SFSP66*100 | SFSP138*30E | SFSP138*40E |
| Power | 30kw | 37kw | 55kw | 75kw | 90kw | 110kw | 132kw | 110/132kw | 132/160kw |
| Capacity | 3-5T/H | 4-6T/H | 5-8T/H | 6-9T/H | 8-10T/H | 10-13T/H | 12-16T/H | 15-20T/H | 18-25T/H |
| Speed | 2980r/min | 2980r/min | 2980r/min | 2980r/min | 2980r/min | 2980r/min | 2980r/min | 1440r/min | 1440r/min |