1.Imported high-quality bearing and oil seal are adopted to ensure efficient, stable and low-noise whole machine operation . the granulating room is equipped with air suction temperature reducing system.

2.Widely applied product with mature technology.

3.The main driving adopts high-precision gear drive, so that the output is improved by about 20% when compared with that of belt drive.

4.The feeder adopts variable-frequency and variable-speed motor to ensure the quality of discharged particles.

Ring dies with multiple kinds of bore diameters are optional . and high-quality craft ring dies are adopted, so that the service life is long. The discharged particles are smooth and the quality is high.

5.International advanced compensation type snakelike spring coupling has the propertied of novel and compact structure, high safety, low noise and low fault rate.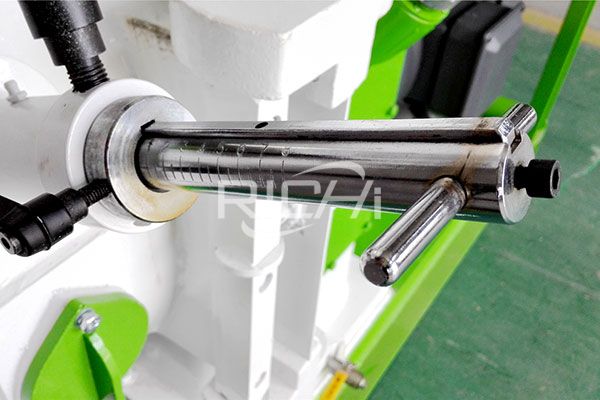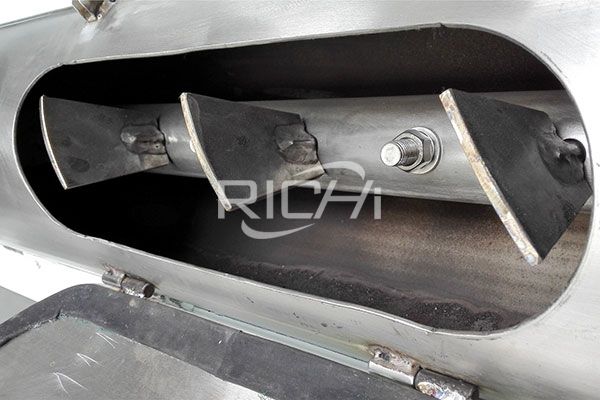 Working Principle Of SZLH Triple-layer Conditioner Pellet Mill
The pellet mill consists of a feeder, conditioner(s) and a principal machine(mainly including main motors, drive countershaft assembly, rotor assembly, ring die, press rollers,cutter assembly, die lifting device, lubrication system, and hydraulic system.
The working procedure is shown as follows:
Mixed mash of a moisture content below 18% is from mash bin to feeding screw before entering the conditioner at a proper flow rate by adjusting the frequency inverter to control motor rotating speed.The material will be sufficiently mixed with steam by the mixing effect of stirring paddles in the conditioner.Molassess or oil/fat can be added into the conditioner through molassess inlet if necessary.The temperature of the conditioned compound mash is normally controlled within 65~95℃ and the moisture is 14~18% according to different formulations. Finally the mash drops into the pelletizing chamber and is compressed into pellets by the press rollers and the ring die.
| Model | Capacity(TPH) | Main Motor Power(kw) | Feeder Motor Power(kw) | Conditioner Power(kw) | Dia.of Ring Die(mm) | Final Pellet(mm) |
| --- | --- | --- | --- | --- | --- | --- |
| SZLH250 | 1-2 | 22 | 0.75 | 1.5 | 250 | 2~12 |
| SZLH320 | 3-4 | 37 | 1.5 | 2.2 | 320 | 2~12 |
| SZLH350 | 5-7 | 55 | 1.5 | 3 | 350 | 2~12 |
| SZLH420 | 8-12 | 110 | 1.5 | 7.5 | 420 | 2~12 |
| SZLH508 | 10-18 | 160 | 2.2 | 11 | 508 | 2~12 |
| SZLH558 | 15-25 | 180/200 | 2.2 | 11 | 558 | 2~12 |
| SZLH558D | 14-22 | 160/180/200 | 1.5 | 7.5 | 558 | 2~18 |
| SZLH678 | 20-30 | 220/250 | 2.2 | 11 | 678 | 2~12 |
| SZLH678D | 15-25 | 200/220/250 | 2.2 | 11 | 673 | 2~18 |
| SZLH768 | 25-40 | 280/315 | 2.2 | 11 | 768 | 2~12 |
| SLZH858 | 25-42 | 280/315 | 2.2 | 15 | 858 | 2~18 |