Working Principle Of Feed Pellet Processing Machine
The pellet feed processing machine is mainly composed of a feeder, a conditioner, a pellet maker, an adjustment mechanism and a lubrication system. In the feed industry, the process of polymerizing and forming powdered feed materials or powdered feed through water, heat conditioning, mechanical compression and forced passage through the ring die hole is called pelleting.
To study the particle mechanism of the ring die pellet feed processing machine is to study the process of pellet forming.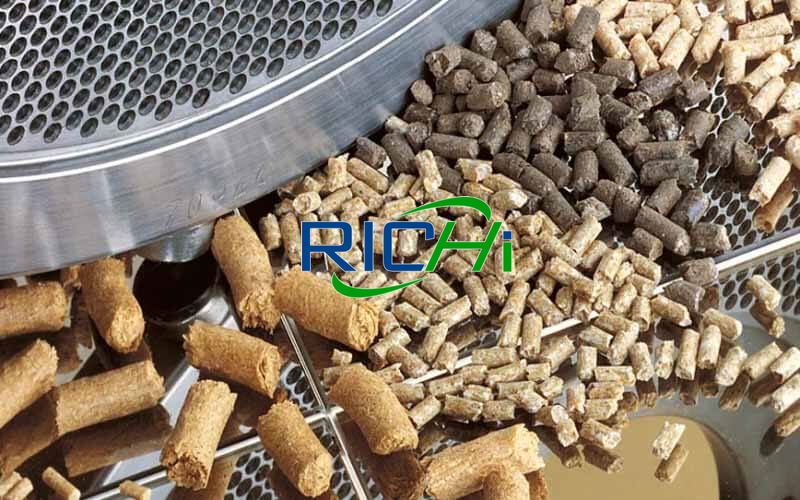 During the working process of the pellet feed processing machine, the ring die is driven by the main power of the motor to rotate clockwise at a certain speed; as the quenched and tempered material enters the granulation chamber, the material begins to be taken into the working area, and the press roller uses the working area effect of internal friction also begins to rotate clockwise.
With the rotation of the die roll, the ingested material moves forward faster, and the squeezing force and the density of the material gradually increase.
When the squeezing force is increased enough to overcome the friction between the material in the die hole and the inner wall, the material with a certain density and cohesive force is squeezed into the ring die hole.
Due to the continuous rotation of the die roll, the material is continuously squeezed into the ring die hole. Therefore, the material in the ring die hole is continuously squeezed out of the ring die hole after being formed, and is cut by a cutter to form pellet feed.