1.High efficiency : Stable and classical gear driving,non-slipping,can really ensure the production output. Low noise,optimized ring die,maximum output.

2.Hygiene and safety : CE certified standard design and available stainless conditioner for feed,human and machine safety.

3.Flexible production : Wide product rangeΦ1.5mm-Φ12mm pellets,conditioner with molasses and steam adding function.

4.User-friendly operation : Hydraulic system for ring die change and roller adjustment(optional),quick ad precise operation;auto-lubrication system(optional)and die & roller lifting device,save labor;on-site touch screen control.

5.Large capacity to meet the needs of production and enterprise long-term supply.

6.Application from one single mobile plant to multiply combined plants.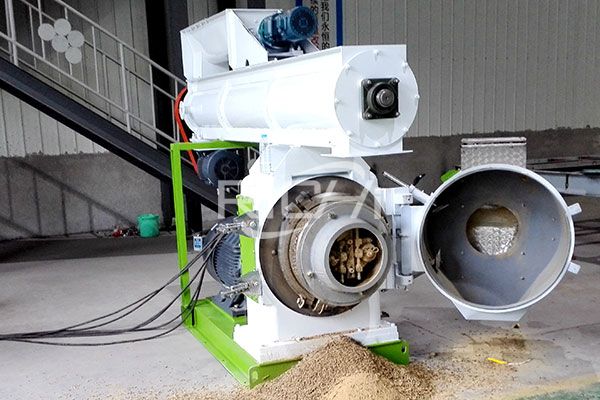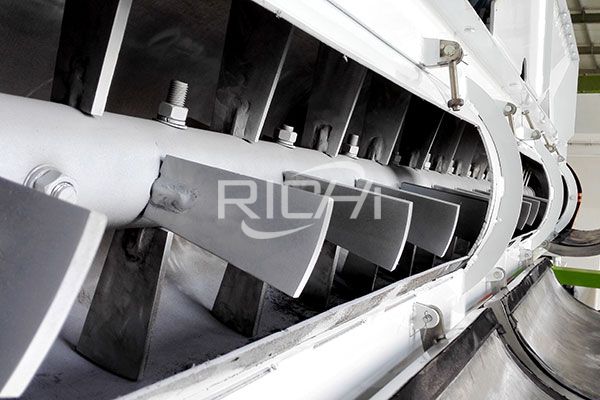 Overview
Feed Pellet Making Machine is your best choice for processing kinds of cereals as corn, wheat, soybean and coarse fiber materials as grass, crop stalk, peanut shell and grass etc as well as some additives as molasses, vegetable oil and vitamins etc into all kinds of feed pellets for livestock, poultry and aquatic animals. The pellets are nutritional and easy to store and transport which greatly improve the efficiency of the cultivation industry.
Working Principle
For preparing the animal feed pellets, the raw material(s) need to be converted into powdered form. The resultant mixture is then put into the hopper of the Pellets Machine. A very high pressure is exerted due to the continuous rotation of the roller and the mixture gets passed through the holes made in the die. As the holes are cylindrical in shape, the pellets take the same shape and then while coming out from the other end of the die they are cut into the desired length.
Parameters
| | | | | | | |
| --- | --- | --- | --- | --- | --- | --- |
| Model | Capacity(TPH) | Main Motor Power(kw) | Feeder Motor Power(kw) | Conditioner Power(kw) | Dia.of Ring Die(mm) | Final Pellet(mm) |
| SZLH250 | 1-2 | 22 | 0.75 | 1.5 | 250 | 2~12 |
| SZLH320 | 3-4 | 37 | 1.5 | 2.2 | 320 | 2~12 |
| SZLH350 | 5-7 | 55 | 1.5 | 3 | 350 | 2~12 |
| SZLH420 | 8-12 | 110 | 1.5 | 7.5 | 420 | 2~12 |
| SZLH508 | 10-18 | 160 | 2.2 | 11 | 508 | 2~12 |
| SZLH558 | 15-25 | 180/200 | 2.2 | 11 | 558 | 2~12 |
| SZLH558D | 14-22 | 160/180/200 | 1.5 | 7.5 | 558 | 2~18 |
| SZLH678 | 20-30 | 220/250 | 2.2 | 11 | 678 | 2~12 |
| SZLH678D | 15-25 | 200/220/250 | 2.2 | 11 | 673 | 2~18 |
| SZLH768 | 25-40 | 280/315 | 2.2 | 11 | 768 | 2~12 |
| SLZH858 | 25-42 | 280/315 | 2.2 | 15 | 858 | 2~18 |