Applications Of Animal Feed Pellet Machine
By feeding a pelleted feed, the animal is more apt to receive a totally mixed ration than one that has separated through these processes. It also prevents waste. Bulk density is increased, which enhances storage capabilities of most bulk facilities. Shipping facilities are also increased, thereby reducing transportation costs.
1.The animal feed pellet mill has nice looking in shape, simple in structure.

2.This animal feed pellet machine is easy in operation and service, safe in solidity.

3.The feed pellet machine has large capacity and is suitable for commercial feed plant.

4.No special training needed and operation available through manual.

5.The animal feed pellet mill is suitable for processing various kinds of solid grain into small feed pellets for poultry like chicken, duck, geese, quail and livestock including cattle, cow, rabbit, pig, etc.

6.The raw materials for this animal feed pellet machine are easy to obtain, like corn, maize, wheat bran, rice, beans, etc.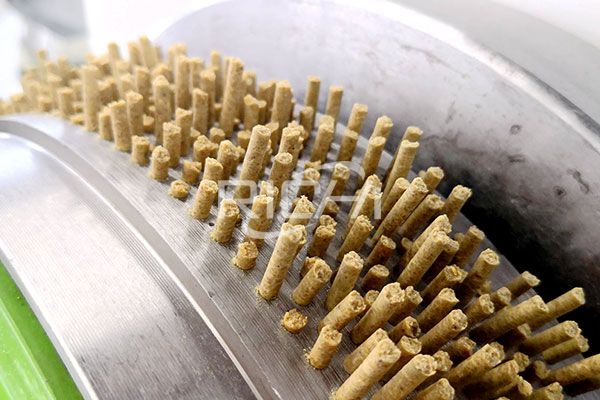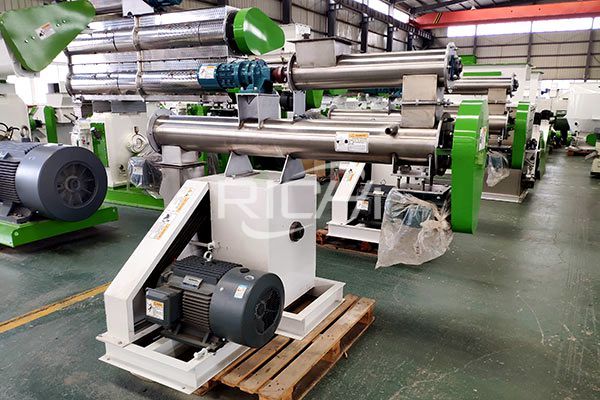 Working Principle Of Animal Feed Pellet Machine
The process of producing feed pellets can roughly be described as a plastic molding operation of the extrusion type. Feed ingredients are made up of various compounds such as proteins, acids, sugars, fibers, and minerals. These products can be softened (conditioned) by the addition of heat and water. When sufficiently controlled compression is applied to the "conditioned" feed ingredients, they will form a dense mass, shaped to conform to the die against which they are pressed. When the heat and moisture is again withdrawn (dried and cooled) as to withstand moderately rough handling without excessive breakage and has retained or enhanced its nutritive value.
| Model | Capacity(TPH) | Main Motor Power(kw) | Feeder Motor Power(kw) | Conditioner Power(kw) | Dia.of Ring Die(mm) | Final Pellet(mm) |
| --- | --- | --- | --- | --- | --- | --- |
| SZLH250 | 1-2 | 22 | 0.75 | 1.5 | 250 | 2~12 |
| SZLH320 | 3-4 | 37 | 1.5 | 2.2 | 320 | 2~12 |
| SZLH350 | 5-7 | 55 | 1.5 | 3 | 350 | 2~12 |
| SZLH420 | 8-12 | 110 | 1.5 | 7.5 | 420 | 2~12 |
| SZLH508 | 10-18 | 160 | 2.2 | 11 | 508 | 2~12 |
| SZLH558 | 15-25 | 180/200 | 2.2 | 11 | 558 | 2~12 |
| SZLH558D | 14-22 | 160/180/200 | 1.5 | 7.5 | 558 | 2~18 |
| SZLH678 | 20-30 | 220/250 | 2.2 | 11 | 678 | 2~12 |
| SZLH678D | 15-25 | 200/220/250 | 2.2 | 11 | 673 | 2~18 |
| SZLH768 | 25-40 | 280/315 | 2.2 | 11 | 768 | 2~12 |
| SLZH858 | 25-42 | 280/315 | 2.2 | 15 | 858 | 2~18 |