1.Reduce dust.

2.Reduce waste.

3.Require less storage area.

4.Prevent animals from sorting feed.

5.Professional services for global customers.

6.Low consumption, competitive price, long service life.

7.Wide product rangeΦ1.5mm-Φ12mm pellets,conditioner with molasses and steam adding function.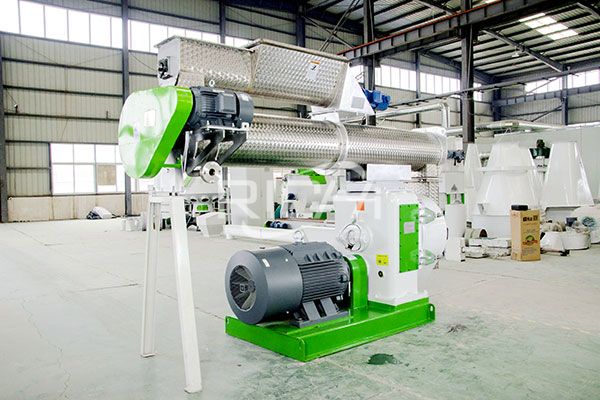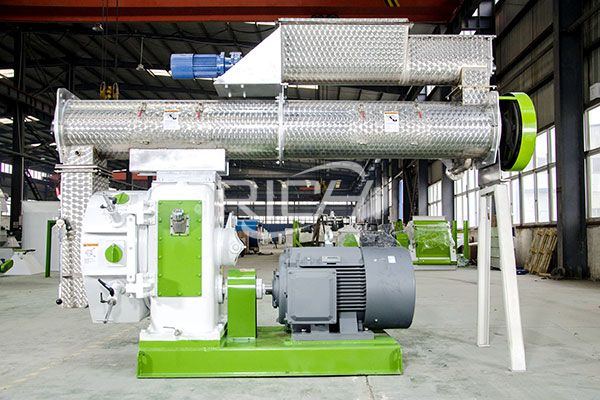 Overview
feed pellet mill is an important machine of animal feed production lines.It make animal feed by many kinds of materials ,such as corn, soybean, maize, barley etc. Our poultry feed pellet machine advantage is reduced roller and die wear, and reduced energy consumption. These factors have led to ring die pellet mills being adopted in most large scale pellet production lines. A poultry feed pellet machine is the most important equipment you'll ever need in your business operation. we have experience in various aspects of the pellet production process of biomass materials and feeder pellets.We also have equipment such as hammer mills, mixers, pellet mills,coolers and semi-automated bagging solutions.
Working Principle
For preparing the animal feed pellets, the raw material(s) need to be converted into powdered form. The resultant mixture is then put into the hopper of the Pellets Machine. A very high pressure is exerted due to the continuous rotation of the roller and the mixture gets passed through the holes made in the die. As the holes are cylindrical in shape, the pellets take the same shape and then while coming out from the other end of the die they are cut into the desired length.
Parameters
| | | | | | | |
| --- | --- | --- | --- | --- | --- | --- |
| Model | Capacity(TPH) | Main Motor Power(kw) | Feeder Motor Power(kw) | Conditioner Power(kw) | Dia.of Ring Die(mm) | Final Pellet(mm) |
| SZLH250 | 1-2 | 22 | 0.75 | 1.5 | 250 | 2~12 |
| SZLH320 | 3-4 | 37 | 1.5 | 2.2 | 320 | 2~12 |
| SZLH350 | 5-7 | 55 | 1.5 | 3 | 350 | 2~12 |
| SZLH420 | 8-12 | 110 | 1.5 | 7.5 | 420 | 2~12 |
| SZLH508 | 10-18 | 160 | 2.2 | 11 | 508 | 2~12 |
| SZLH558 | 15-25 | 180/200 | 2.2 | 11 | 558 | 2~12 |
| SZLH558D | 14-22 | 160/180/200 | 1.5 | 7.5 | 558 | 2~18 |
| SZLH678 | 20-30 | 220/250 | 2.2 | 11 | 678 | 2~12 |
| SZLH678D | 15-25 | 200/220/250 | 2.2 | 11 | 673 | 2~18 |
| SZLH768 | 25-40 | 280/315 | 2.2 | 11 | 768 | 2~12 |
| SLZH858 | 25-42 | 280/315 | 2.2 | 15 | 858 | 2~18 |