Applications Of Animal Feed Pellet Mill Equipment
By feeding a pelleted feed, the animal is more apt to receive a totally mixed ration than one that has separated through these processes. It also prevents waste. Bulk density is increased, which enhances storage capabilities of most bulk facilities. Shipping facilities are also increased, thereby reducing transportation costs.
1. Require less storage area

2. Reduce the appearance of hay belly

3. Prevent animals from sorting feed

4.Large capacity to meet the needs of production and enterprise long-term supply.

5.Flexible production : Wide product rangeΦ1.5mm-Φ12mm pellets,conditioner with molasses and steam adding function.

6.User-friendly operation : Hydraulic system for ring die change and roller adjustment(optional),quick ad precise operation;auto-lubrication system(optional)and die & roller lifting device,save labor;on-site touch screen control.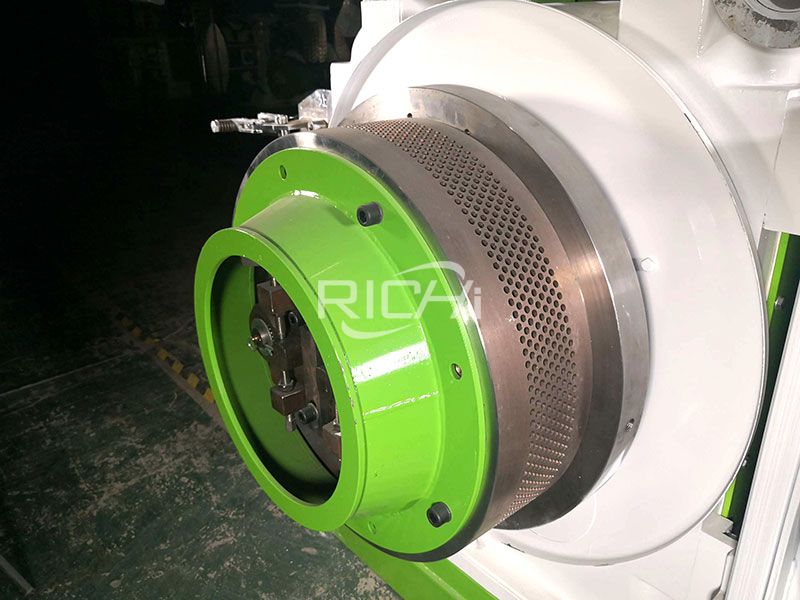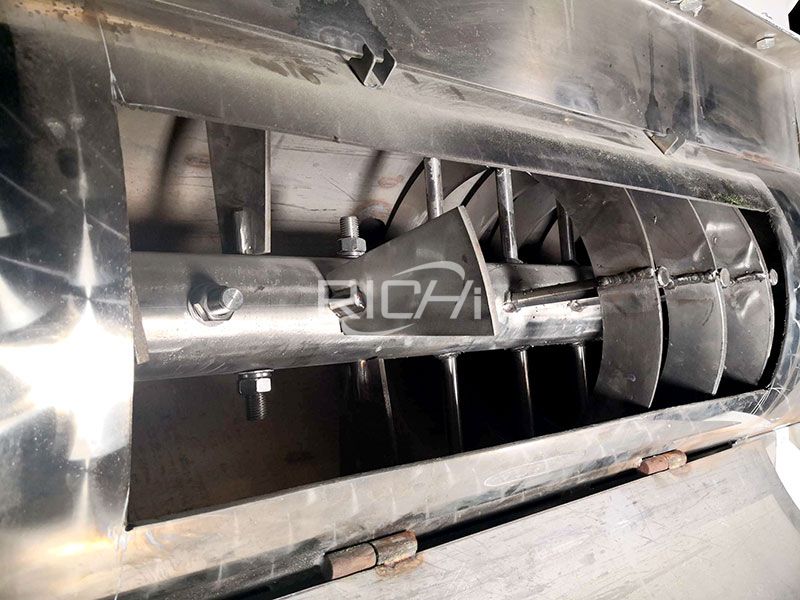 Working Principle Of Animal Feed Pellet Mill Equipment
The process of producing feed pellets can roughly be described as a plastic molding operation of the extrusion type. Feed ingredients are made up of various compounds such as proteins, acids, sugars, fibers, and minerals. These products can be softened (conditioned) by the addition of heat and water. When sufficiently controlled compression is applied to the "conditioned" feed ingredients, they will form a dense mass, shaped to conform to the die against which they are pressed. When the heat and moisture is again withdrawn (dried and cooled) as to withstand moderately rough handling without excessive breakage and has retained or enhanced its nutritive value.
| | | | | | | |
| --- | --- | --- | --- | --- | --- | --- |
| Model | Capacity(TPH) | Main Motor Power(kw) | Feeder Motor Power(kw) | Conditioner Power(kw) | Dia.of Ring Die(mm) | Final Pellet(mm) |
| SZLH250 | 1-2 | 22 | 0.75 | 1.5 | 250 | 2~12 |
| SZLH320 | 3-4 | 37 | 1.5 | 2.2 | 320 | 2~12 |
| SZLH350 | 5-7 | 55 | 1.5 | 3 | 350 | 2~12 |
| SZLH420 | 8-12 | 110 | 1.5 | 7.5 | 420 | 2~12 |
| SZLH508 | 10-18 | 160 | 2.2 | 11 | 508 | 2~12 |
| SZLH558 | 15-25 | 180/200 | 2.2 | 11 | 558 | 2~12 |
| SZLH558D | 14-22 | 160/180/200 | 1.5 | 7.5 | 558 | 2~18 |
| SZLH678 | 20-30 | 220/250 | 2.2 | 11 | 678 | 2~12 |
| SZLH678D | 15-25 | 200/220/250 | 2.2 | 11 | 673 | 2~18 |
| SZLH768 | 25-40 | 280/315 | 2.2 | 11 | 768 | 2~12 |
| SLZH858 | 25-42 | 280/315 | 2.2 | 15 | 858 | 2~18 |