Project Introduction
Here, RICHI will introduce to you our 12-15 t/h animal feed mill in the Philippines project. This is a poultry feed mill expansion project. The customer's raw feed production capacity is 40t/h.
Due to the development needs of his company, he plans to expand the feed factory to increase production capacity and supply it to livestock and poultry farmers in the Philippines and surrounding countries.
The customer's raw feed equipment is not supplied by us. Since many problems occurred during the operation of the original animal feed mill machine, the customer looked for multiple manufacturers to formulate feed mill expansion plans.
In the end, RICHI stood out among more than ten manufacturers and won the project with its unique feed mill process design, advanced feed equipment and reliable service processes.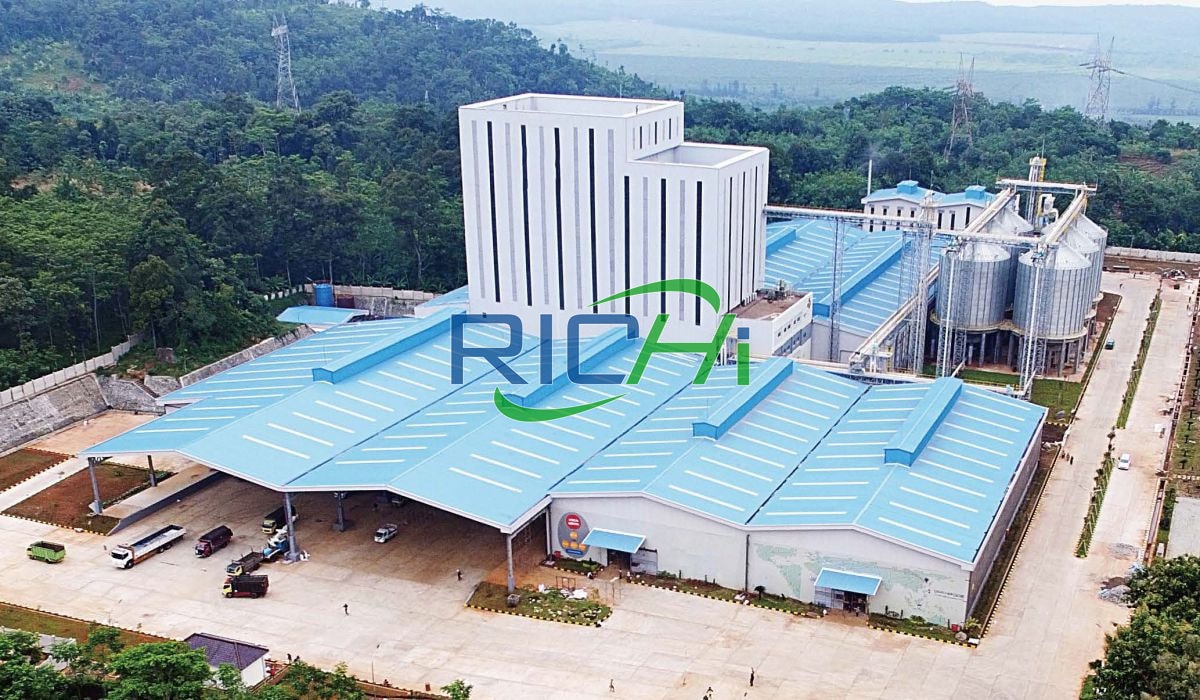 Project construction content:
This 12-15 t/h animal feed mill in the Philippines expansion project expands a feed production line in the original factory area, covering an area of 1.35 acres, with a construction area of 900 square meters, an expanded production workshop of 200 square meters, a warehouse of 700 square meters, and three corn barns. New elevators, double-shaft high-efficiency mixers, animal feed granulators and other equipment were added, totaling 33 sets.
Project investment:
The total investment of the 12-15 t/h animal feed mill in the Philippines project is US$630,000, of which environmental protection investment accounts for 5% of the total investment.
Feed mill personnel:
Based on the needs of customers, in the design of our automation solution, there is no need to add new employees. The labor quota for this project is still 20 people, with a one-shift system of 8 hours per shift and 350 days of work per year.
Production scale:
The new production capacity of this expansion project is 35,000t of feed per year. After the completion of the expansion project, the production scale of the entire animal feed productioon line will reach an annual feed production of 155,000t (i.e. 55t/h).
Equipment for 12-15 t/h animal feed mill in the Philippines
After the expansion project is completed, the main production equipment of the whole poultry livestock feed production line will be as follows:
| | | |
| --- | --- | --- |
| Device Name | Existing Quantity | New Quantity (set/unit) |
| Bucket elevator | 11 | 11 |
| Permanent magnet cylinder | 3 | 3 |
| Scraper conveyor | 2 | 2 |
| Speed regulating auger | 3 | 3 |
| horizontal auger | 3 | 3 |
| Double-shaft high-efficiency mixer | 1 | 2 |
| Single shaft mixer | 1 | 1 |
| Granulator | 1 | 1 |
| Granulator | 1 | 1 |
| Multi-stage plane rotary screen | 1 | 1 |
| Counter flow cooler | 1 | 1 |
| Empty aircraft | 1 | 1 |
| Fan | 1 | 1 |
| Clean screen | 1 | 1 |
| Grinder | 1 | 1 |
Raw materials and energy consumption
The main raw material consumption before and after the 12-15 t/h animal feed mill in the Philippines project is constructed is shown in the table below:
| | | |
| --- | --- | --- |
| Name | Annual Consumption Of Existing Projects (t/a) | Annual Consumption Of Expansion Projects |
| Corn | 71640t/a | 20895t/a |
| Soybean meal | 35820t/a | 10447.5t/a |
| Rice bran meal | 11940t/a | 3482.5t/a |
| Soybean oil | 1271.37t/a | 370.9t/a |
| Electricity | 700,000kW·h/a | 200,000kW·h/a |
| Water | 350t/a | 0 |
Public works
01
Water supply and drainage
Water supply: This expansion project does not use water in the production process, and this stock poultry feed production line project does not increase the labor capacity and does not involve new domestic water consumption.
Drainage: This expansion 12-15 t/h animal feed mill project will produce no production wastewater; there will be no new labor capacity and no new domestic sewage. All existing domestic wastewater is used for dust suppression in the factory area and is not discharged outside.
The electricity consumption of this project is increased by 200,000 kWh/a. The power supply relies on existing projects and can meet the power demand of the factory area.
No heating is required during the production process, and air conditioning is used for office heating.
Philippines 12-15 t/h animal feed mill layout
The 12-15 t/h animal feed mill in the Philippines will build a new production workshop, a warehouse and three corn warehouses.
The new production workshop #2 is located in the west part of the raw material warehouse #2;
The new warehouse is adjacent to raw material warehouse 2# and is located on its north side;
Three corn silos are located on the west side of the factory.
The layout of the entire factory building is reasonable, and the layout of the production area conforms to the process flow, reducing roundabouts and round trips in the production process, which is conducive to production.YouTube
Process flow of 12-15 t/h animal feed mill in the Philippines
01

Raw corn processing
02

Excipient processing
03

Raw material soybean meal processing
04

Mixing of raw materials
05

Discharging and packaging of finished powder products
06

Preparation and packaging of pellet feed
Strong Philippine animal feed market - starting animal feed mill in the Philippines
The Philippines is located in tropical Southeast Asia, with sufficient sunshine and abundant rainfall, providing excellent basic conditions for the development of agriculture, animal husbandry and breeding. Agriculture and animal husbandry are an important part of the Philippine national economy.
About 48% of the country's labor force is engaged in agricultural production activities. The population of the Philippines is expanding rapidly. Livestock and poultry are an important part of agricultural production, accounting for about 76% of the total agricultural output value.
The Philippine government also strongly supports this industry and adopts a strategy of giving priority to the development of the livestock and poultry industry. The Philippines is also known as Asia's largest exporter of aquaculture production. This is all inseparable from government support and local superior natural conditions.
Due to the increasing demand for more food variety and protein intake, the demand for higher value and quality foods such as meat, eggs and milk is increasing compared to plant-based foods such as cereals. Changes in consumption structure, coupled with substantial population growth, have led to a significant increase in the overall demand for animal products in the Philippines.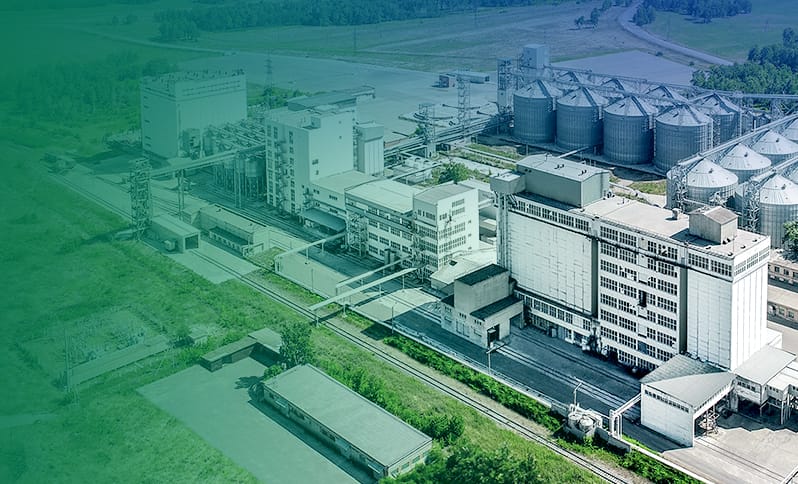 Poultry meat is the country's top producer, with 1.37 million tons in 2018 and 2.1 million tons in 2020, according to the United Nations Food and Agriculture Organization. Beef production fell 16% due to weak demand. Beef is generally considered a luxury product in the Philippines due to its high price relative to income. The beef portion of feed production accounts for the smallest share among other animal types.
In addition, the Philippines' consumption mainly relies on imports. In recent years, the Philippines has adopted active support policies to develop the livestock, poultry and dairy industries. The scale of investment has increased year by year, and it has very good market potential.
Do you also see the prospect of starting animal feed production business in the Philippines? If you are interested in building an aqua poultry livestock animal feed mill in the Philippines, contact Richi Machinery to get the world's leading feed mill solutions!