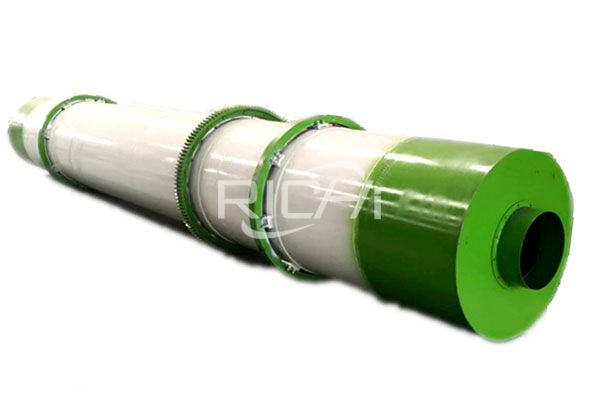 Rotary Dryer
APPLICATION:
Drying Of Sawdust, Food, Building Materials
Therotary dryer consists of a large rotating cylindrical tube supported by a steel beam. The body is slightly tilted so that the discharge end is lower than the feed end to transport material through the dryer under the force of gravity.
WhatsApp:
0086-18574103366

Applications Of Rotary Dryer
Rotary dryer is a kind of drying equipment for processing large quantities of materials. It has characteristics of reliable operation, large operation flexibility, strong adaptability, large processing capacity, strong adaptability of materials, drying of various materials. It is widely used in building materials, metallurgy, chemical, cement industry to dry slag limestone, coal powder, slag, clay and other materials.
Technical Features Of Rotary Dryer
1.Large drying capacity.
2.Continuous, steady operation.
3.Adjustable rotating speed fitting the requirements of different materials.
4.According to different material characteristic, it chooses different inner structure to meet drying requirement of the materials.
5.Effective prevention of the material against sticking on the wall; an ideal system for drying of material with high moisture content and viscosity.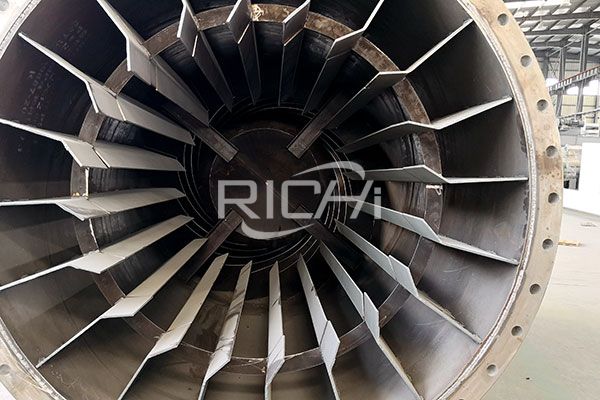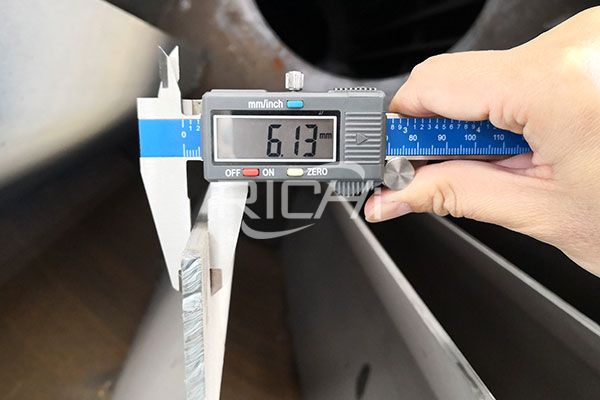 Working Principle Of Rotary Dryer
Based on the structure of the traditional rotary drum dryer, the self-cleaning rotary dryer is equipped with a self-cleaning device on the chamber. When material of high moisture content and viscosity enters the rotary drum dryer, it is repeatedly lifted, mixed and dried along with the drum rotations. At the same time, the self-cleaning device cleans the inside wall automatically, and effectively prevents the material against sticking on to the wall. Finally product achieves the required moisture content and is discharged from the rotary drum dryer. The fine powder carried by the hot air and is collected by the dust collector. The purified exhaust gas is dispersed in the air.
Model
ф1200*120000
ф1500*150000
ф1800*180000
ф2400*100000
ф2400*100000*3
Cyclone
ф800*2
ф800*2
ф1000*2
ф1000*2
ф1000*2
Application
Applicable to low-temperature continuous drying material in large quantity, such as sawdust , wood chips ,grass ,dregs and etc
Fuel Options
Bark, wood pellets, wood chips, wood waste, natural gas, LPG, coal, etc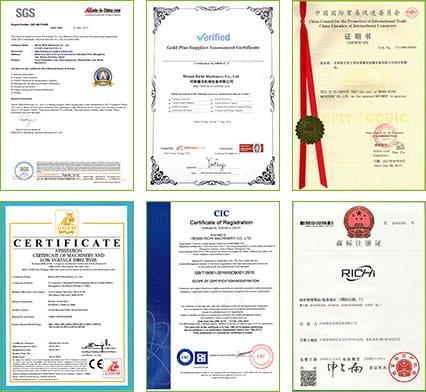 Introduction of RICHI


Strength certification

Richi Machinery is a professional manufacturing enterprise integrating scientific research and development, manufacturing, sales and service. We have developed and manufactured multifunctional pelletizers, grinders, mixers, dryers and more than ten categories and more than 30 models of complete machine products are widely used in feed, biomass, organic fertilizer, pet supplies, solid waste recycling, chemical industry, road construction and other fields. All RICHI products have passed ISO9001:2008 international quality system certification, EU CE certification and Customs Union CU-TR certification, successfully serving more than 2,000 customers in more than 100 countries and regions around the world.

Get Price & Service
Customized Design And Business Plan
In RICHI, every equipment and every pellet production line business plant can be customized. We will formulate multiple sets of pellet production process plans for comparative analysis according to the actual needs of customers, select a reasonable plan, and realize private customization. Our services run through all aspects of on-site terrain and environment survey, production line process design, raw material testing, cost requirement analysis, project investment budget, equipment installation and commissioning.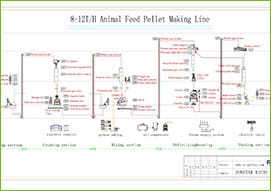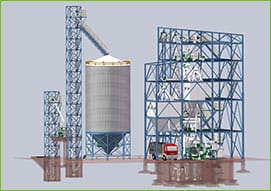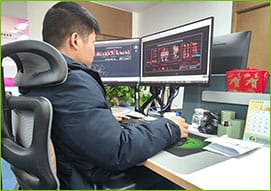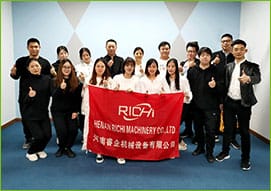 Quality Control


Richi Machinery

We adhere to the ISO9001 quality management system, and strictly implement international standards for product design and manufacturing processes. In terms of management systems, there are product quality accountability systems, product quality accountability systems, and safety production management systems; in terms of management tools, QC quality control management, SPC statistical process control, sampling inspection and measurement system analysis are used for quality control, to achieve effective control of the entire process of equipment production, and never let go of any quality hidden dangers that may affect customer operations.

Get Price & Service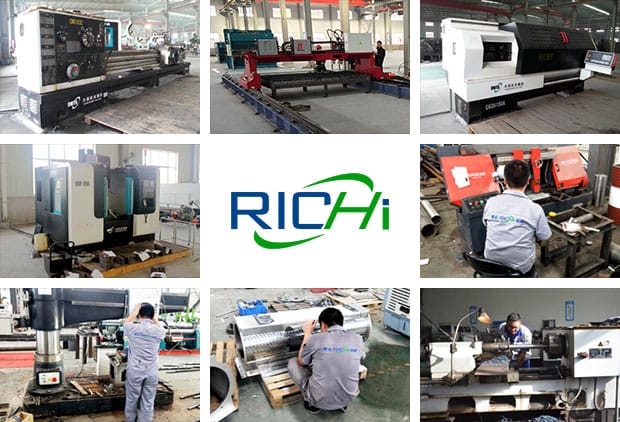 Delivery And Installation
RICHI has always been adhering to the spirit of craftsmanship to make every detail good, especially in the link of equipment preparation and delivery, we follow the standardized process: preparation order check-equipment factory quality inspection-packing list re-inspection-scientific packaging and transportation, ensure the safe and non-destructive delivery of equipment. According to customer needs, RICHI installation engineers will guide the construction of site infrastructure, equipment installation and commissioning and trial operation of the entire production line throughout the process. When the relevant project indicators reach the design standards, the client will carry out the project acceptance.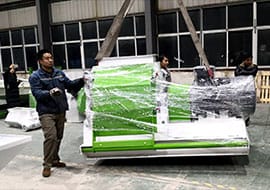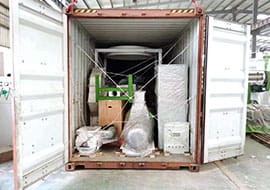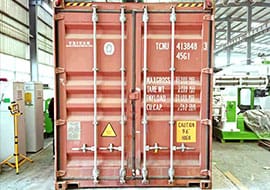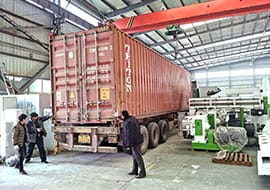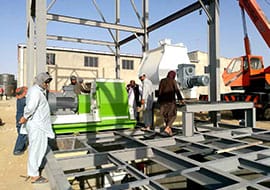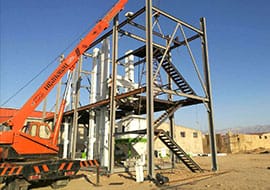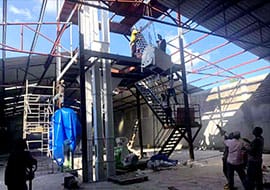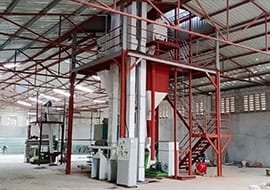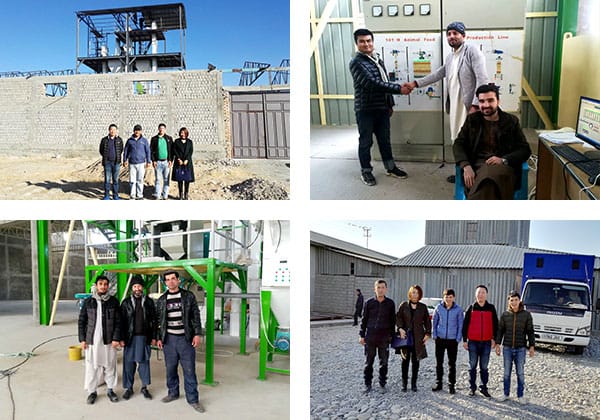 After-sales And Training


Richi Machinery

We have built a team of nearly 100 technical engineers to solve a series of problems in the project from consultation, site survey, sample analysis to plan design, installation and commissioning, and maintenance. We provide comprehensive and systematic training for the technical staff of each customer to better serve the customer's project needs. After the technicians have finished their studies, RICHI will provide follow-up technical support services, and the training engineers will follow up the project use effects in the later stage to ensure the stable operation of the customer's project.

Get Price & Service
Copyright © 2015-2021 by HENAN RICHI MACHINERY CO,LTD.All rights reserved.