Overview of 100-150 kg/h small fish feed production line project in Ukraine
2020.11.20, Ukraine customers consult us;
"Please send me a quote for a 0.1-0.15 tons per hours floating fish feed complete production line. Please include transportation to Ukraine."
2020.12.17, this Ukraine small floating fish feed production line project is sold.
This Ukraine customer has his own fish ponds, and the establishment of this small capacity fish feed production line is to "self-produce and self-use". This order was completed during the new crown epidemic, so the customer did not visit, so the negotiation and transaction were completed online.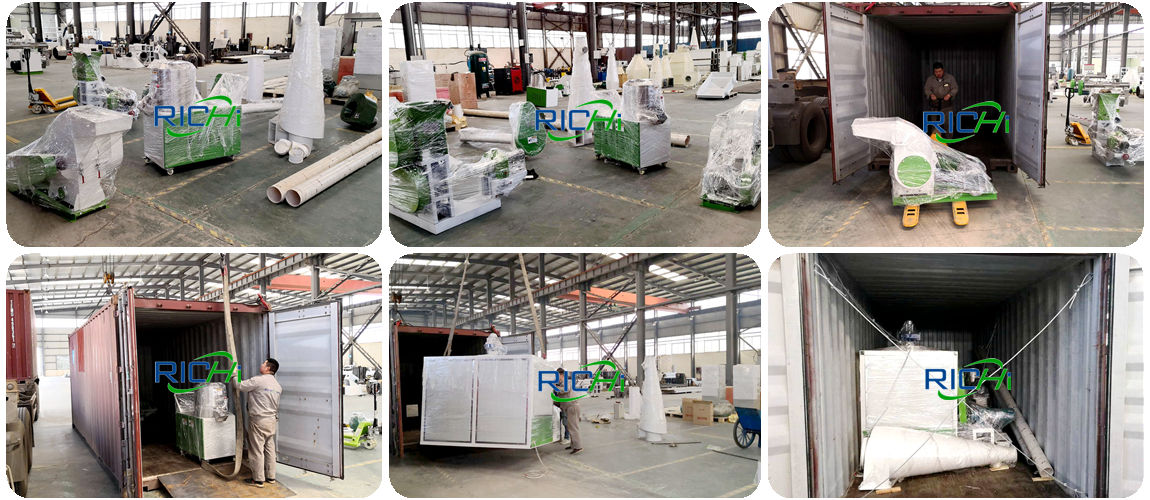 Equipment delivery of Ukraine small fish feed manufacturing plant project
A wide range of raw materials for fish feed production in this small floating fish feed line include corn, wheat bran, paddy, soybean meal, paddy rice, sorghum, etc. The raw materials is experienced by the high temperature and high pressure, which can kill the salmonellosis and bacterial infections.
The fish feed formula of our this Ukraine customer have some problem, it resulting the final fish food pellets can't float on the water, so our engineer suggest him can add some corn starch in the formula for fish feed. Finally, the final fish food pellets float up, our client felt very happy. Install and production of the small floating fish feed plant is very smoothly until now.
Fish feed making machines in this complete fish feed processing plant line:
Fish feed grinder*11KW; Fish feed mixer machine*250kg/batch; Floating fish feed extruder*22kw; Floating fish feed dryer machine Coating machine and other subsidiary equipment. No packing machine . It's not full automatic contral system.
Floating fish feed production process in the Ukraine 100-150kg/h floating fish feed production line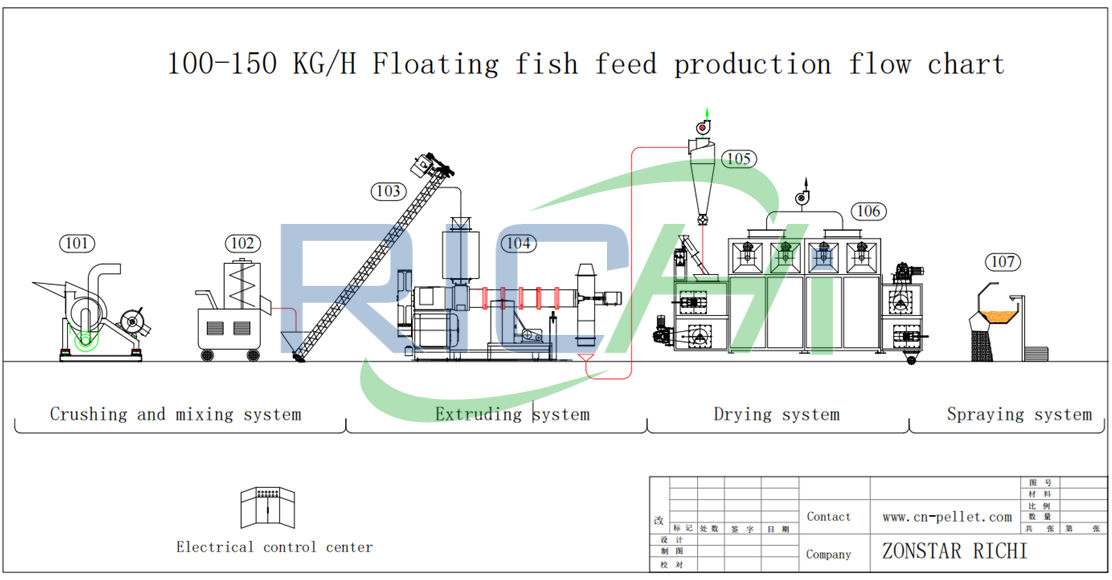 Pellet plant drawing of Ukraine 100-150kg/h fish feed production line we provided:
Fish feed production line flow chart;
Fnstalled drawings of floating fish feed production line;
Pit drawings of floating fish feed production line;
U-shape layout of floating fish feed production line;
Operating instruction of floating fish feed production line.
Our fish feed pellet production line solutions feature great flexibility. According to different fish feed types, different output configuration can be customized. There are great after-service and fish feed plant solutions. If you are intended to start your fish feed production business to make floating fish feed pellets in small or large scale floating fish feed produciton line, please do not hesitate to contact Pellet Richi for details. In addition, this floating feed making line can also be used as a pet food production line.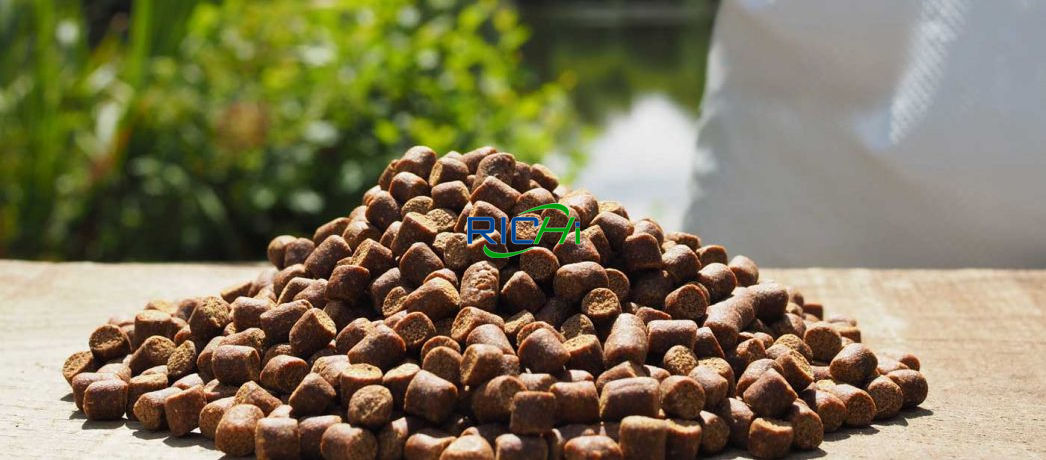 RICHI Pellet Plant In Ukraine
As a professional animal feed plant manufacturer and biomass pellet plant manufacturer from China, this is not the first time we have established a pellet production line or pellet plant project in Ukraine. Welcome to check our other projects in Ukraine:
500KG/H wood pellet plant for sale Ukraine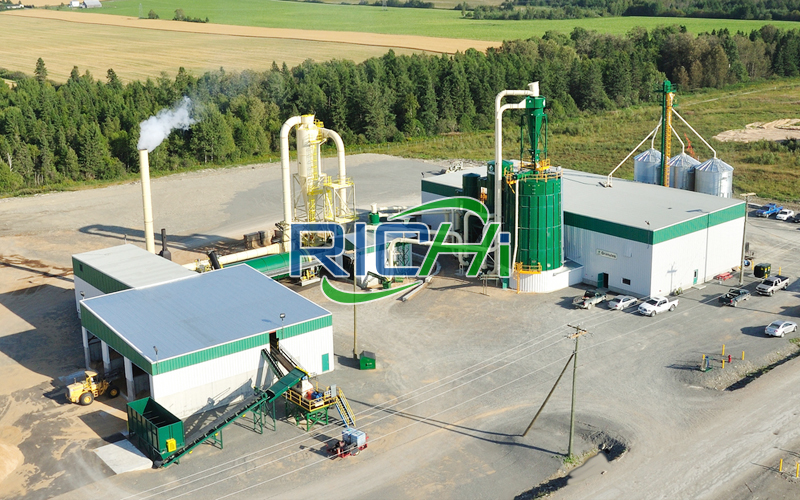 Also as a floating fish feed plant manufacturer in China, we have done many fish feed making machine projects, fish feed extruder machine projects, fish feed plant projects, here is a list of some recent fish feed production projects:
Moldova 200kg/h floating fish processing line
Russia DSP-120B wet extruder machine and spraying machine
Thailand 1T/H Sinking Fish Feed Pellet Plant
Singapore DGP-50 fish feed extruder machine
Philippines 40C fish feed floating pellet making machine
Uzbekistan 1-1.2T/H floating fish feed making machine plant
Uzbekistan DGP50C fish food making machine
Uzbekistan DGP40 fish food making machine
Turkmenistan 90B fish feed extruder machine + spraying machine
Honduras 2T/H fish feed making machine
1T/H fish feed extruder machine for sale Bolivia
2T/H fish feed extruder machine for sale Bolivia
1T/H Fish Feed Extruder Machine for sale Dominica
150kg/h floating fish feed production line for sale Tanzania
1T/H floating fish feed produciton plant for sale Senegal
Nigeria 1T/H Fish Feed Extrusion Machine
1T/H fish feed production equipment for sale Cote d'Ivoire
Burkina Faso 150KG/H fish feed production line
Cameroon 70B fish food processing machine
Zimbabwe 1 ton floating fish composite line
Mozambique fish feed processing machine
South Africa DGP90 fish food making machine