How to establish a small fish feed mill? This 100-150kg/h fish feed production plant project is an example, the site is in the UK. The UK customer built this fish feed production line for his own fish farm. The 100-150kg/h floating fish feed plant is a customized aqua feed plant, customer's fish feed pellet plant size is 4m*3.5m*4m (L*W *H), the total power of the small floating fish feed machine line is 28.37KW.
The main fish feed machine configured includes fish feed grinding machine, floating fish feed pelleting machine and fish feed dryer machine. We also changed the voltage to 400 V, 50 HZ, 3 phase power for customer, and the required fish food pellets size is 2mm, 3mm, 4mm.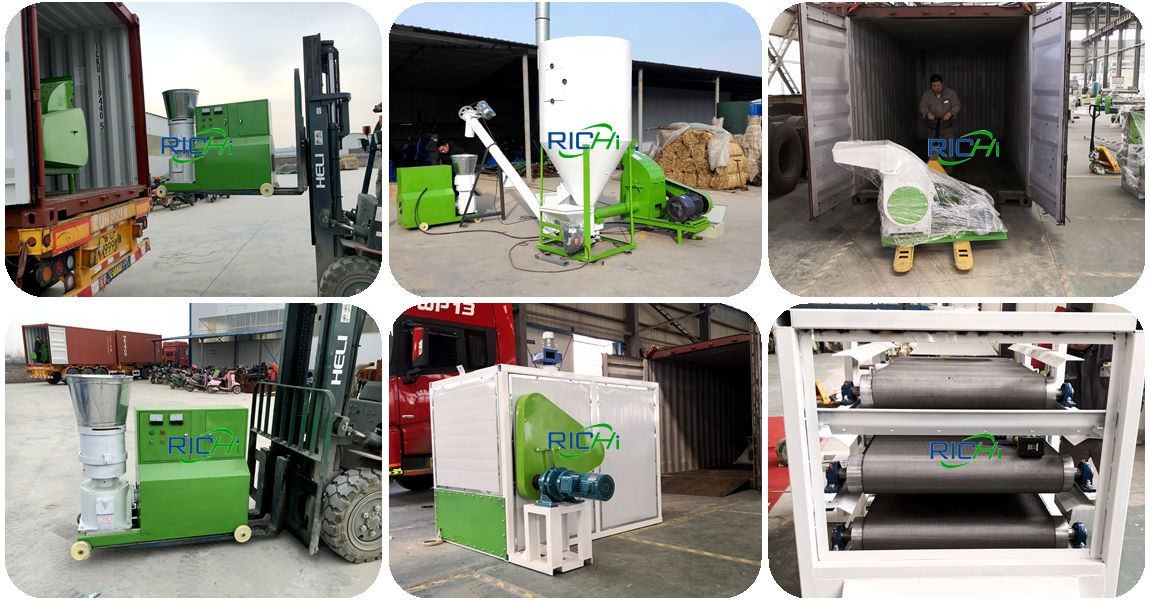 Equipment delivery of floating fish feed pellet plant project U.K
This UK 100-150kg per hour small fish feeds line is designed for making fish food pellets from corn, maize, grass, grains, protein, molasses and so on, and final floating fish pellets with different shapes, unique flavor, rich nutrients and fine texture, are widely used as aquatic and pet feed like goldfish, tropical fish, catfish, shrimps, dog, cat and etc..
Because the floating fish feed pellets are fed directly, it does not have a packaging system. The installation of this UK small fish food process line only took 3 days, and in the later operation of the 100-150kg floating fish feed processing line in UK, only one person is needed, which greatly reduces the labor cost.
This small capacity floating fish feed pellet processing line in UK is the best choice for small fish farms. Complete floating fish pellet production lines with different capacities are also available to meet customers' specific demands.