Small scale 100-150kg/h extruder line for fish feed making in Nigeria
How to make fish feed for catfish? This 100-150kg/h fish feed production line project built in Nigeria is an example. The customer is a catfish farmer. Generally speaking, fish feed production lines ranging from tens of kilograms to hundreds of kilograms are usually used in farmers' own fish ponds. This is a non-customized feed line for catfish feed production. The customer uses conventional raw materials such as corn and fish meal. The fish food pellets size is 2-6mm. The electricity consumption of the entire catfish feed production line is 50KW, which requires 2-3 people to operate.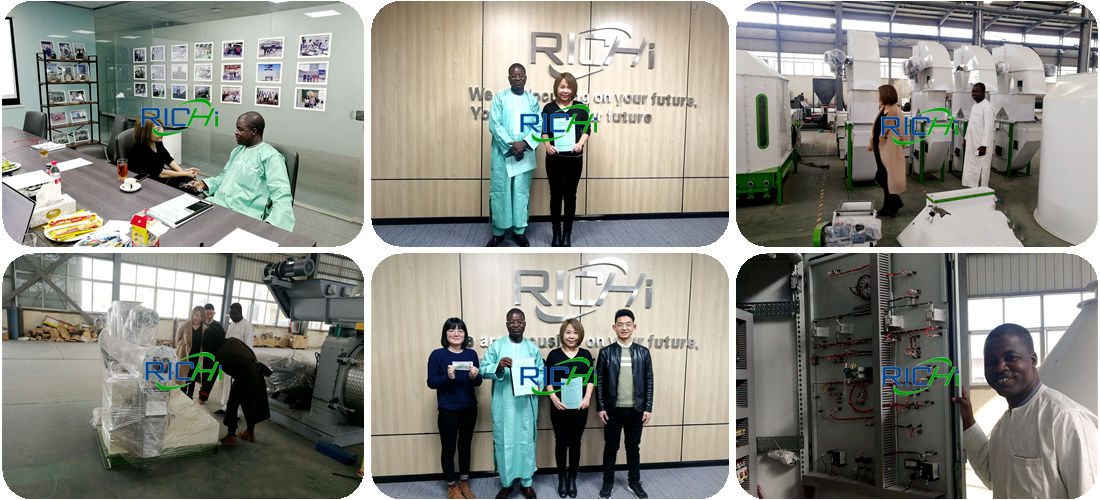 Customer Visit Of Small 100-150KG/H Catfish Feed Produciton Plant In Nigeria
For making more profits in aquaculture and fish farming business, Nigeria fish farmers need to cut down fish food pellets cost because it occupies a big part in the whole fish feed plant production chain. But fish feed cost should be only reduced on the basis of ensuring fish can get nutritional feed for good growth and health. And RICHI's mini fish feed production line provides a method the way for Nigerian to use local fish feed making raw metarial for lowering feed cost.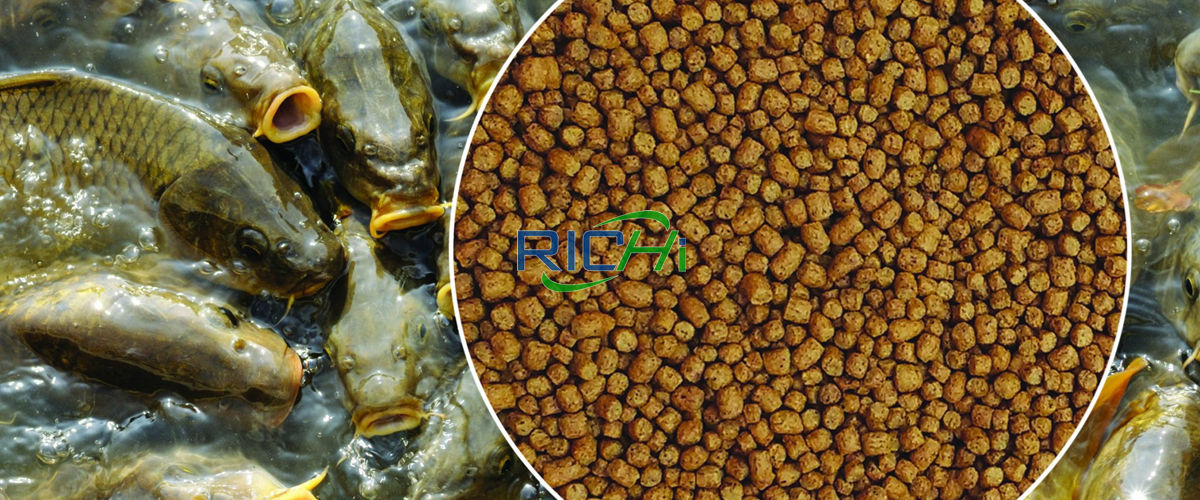 As the fastest growing food production industry in the world, aquaculture and fish farming industry in Nigeria also plays an important part in delivering high quality proteins to the market, so lowering the feed cost – main cost factor in aquaculture has great significance and value in stimulating the development of aquaculture. Meanwhile, with high price and unstable supply, imported fish feed pellet has always restricted the development of Nigeria fish farming.


Nigeria 100-150kg/h catfish feed manufacturing process flow chart
Furthermore, from the perspective of environment and economy, people should focus on using local raw materials for fish feed production to produce nutritional and healthy aquafeed through fish feed extruder machines and other fish making machine, reducing feed cost as well as creating an effective value chain and pull whole aquaculture industrial chain.
Floating fish feed processing machine in this low cost Nigeria floating fish feed plant with 100-150kg/h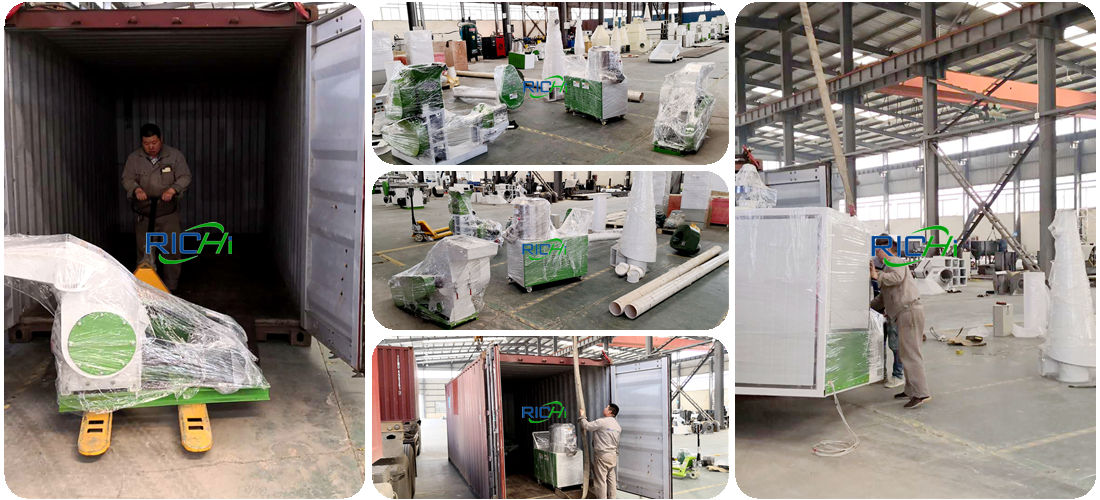 Equipment Delivery Of Small 100-150KG/H Catfish Feed Plant In Nigeria
Our low cost high quailty 100-150kg/h fish feed production line is the complete procedure of floating fish feed production. This small fish feed production plant is designed for making floating feed for fish from corn, maize, grass, grains, protein, molasses and so on, and final pellets with different shapes, unique flavor, rich nutrients and fine texture, the small fish feed processing plant are widely used as aquatic and pet feed like goldfish, tropical fish, catfish, shrimps, dog.
RICHI pellet machine and animal feed plant for sale Nigeria
01
Chicken feed production project
Project name:1-2T/H Chicken Feed Plant
Order time: 2020.06.30
Feed size: 2-4mm pellets
Feed plant equipment: chicken feed grinder, chicken feed mixer, chicken pellet machine, poultry feed crumbles machine, chicken pellet cooler machine, chicken feed screening machine, etc.
02
Catfish feed production project