Applications Of Fish Feed Pellet Making Machine
Compared with traditional powdery compound feed and pelleted feed, extruded fish feed can well overcome some conventional disadvantages, such as bad water stability, feed disappearing and waste, water quality pollution and so forth. In especial, floating extruded feed makes feeding management convenient because aqua feed can float on water for a long time and there is no need to set feeding station, just at fixed point to feed.
Moreover, fish farmers can observe the food intake situation of their fish, adjust feeding quantity timely and master fish growth and health status in time. In a word, extruded fish feed can contribute to scientific feeding and management, saving much time and boost labor productivity. So as the ideal fodder of modern aquaculture, extruded aqua feed has quite good market prospect and wide application fields.
1.With two conditioners inside, better for making fish feed pellets.

2.Manufacturing according to internationally advanced technology standard; The quality matching with the European standard.

3.Gear driving system, with good transmission rate, stable and reliable performance and low noise.

4.The key components are imported to ensure longer service life and lower cost for maintenance.

5.Raw material contacting parts are made by stainless steel.

6.High efficiency, Stable and classical gear driving,non-slipping,can really ensure the production output.

7.Low noise,optimized ring die,maximum output.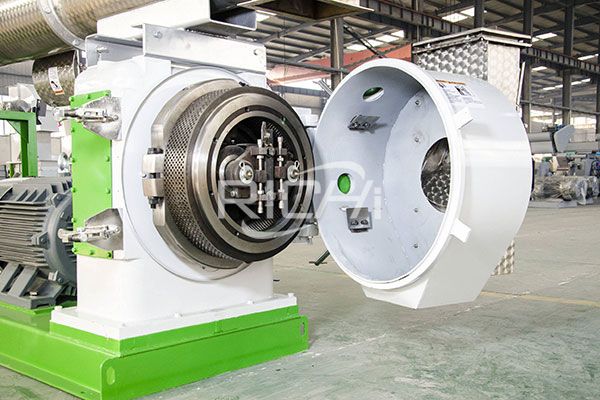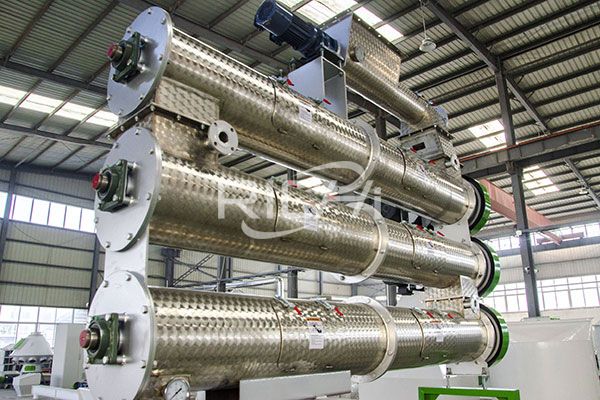 Working Principle Of Fish Feed Pellet Making Machine
In the process of extruding, it adopts the heat from friction for warming materials, forces materials to pass through die hole and gets certain pressure simultaneously under the action of screw extrusion. After extruding out of die hole, materials pressure will decrease sharply and moisture will evaporate so as to achieve the goal of extrusion.
Parameter And Model Of Fish Feed Pellet Making Machine
| Model | Capacity(TPH) | Main Motor Power(kw) | Feeder Motor Power(kw) | Conditioner Power(kw) | Dia.of Ring Die(mm) | Final Pellet(mm) |
| --- | --- | --- | --- | --- | --- | --- |
| SZLH250 | 0.6-1.4 | 22 | 0.75 | 1.5 | 250 | 1.5~12 |
| SZLH320 | 1.8-2.8 | 37 | 1.5 | 2.2 | 320 | 1.5~12 |
| SZLH350 | 3-5 | 55 | 1.5 | 3 | 350 | 1.5~12 |
| SZLH420 | 4.8-8.5 | 90 | 1.5 | 7.5 | 420 | 1.5~12 |
| SZLH508 | 6-12.5 | 132 | 2.2 | 11 | 508 | 1.5~12 |
| SZLH558 | 9-17.5 | 180/200 | 2.2 | 11 | 558 | 1.5~12 |
| SZLH558D | 8.4-15.5 | 160/180/200 | 1.5 | 7.5 | 558 | 1.5~12 |
| SZLH678 | 12-21 | 220/250 | 2.2 | 11 | 678 | 1.5~12 |
| SZLH678D | 9-17.5 | 200/220/250 | 2.2 | 11 | 673 | 1.5~12 |
| SZLH768 | 15-28 | 280/315 | 2.2 | 11 | 768 | 1.5~12 |
| SLZH858 | 15-30 | 280/315 | 2.2 | 15 | 858 | 1.5~12 |