Applications Of Aquatic Feed Pellet Making Machine
Different fishes in different growing stages have different demands for feed particle size, therefore, choosing the right Aquatic Feed Pellet Making Machine technology and equipment is very important.
This aquatic feed pellet making machine is designed for making commercial pellets from corn, maize, grass, grains, protein, molasses and so on, and final pellets with different shapes, unique flavor, rich nutrients and fine texture, are widely used as aquatic and pet feed and etc.. Super automation control, high production efficiency.
Our machine is the best choice for medium and big sized feed mills and breeding farms. Complete pellet production lines with different capacities are also available to meet customers' specific demands.
1.With different moulds, the floating fish feed pellet mill for sale can meet different stage fish. The food can be floating 24hours.

2.the floating fish feed pellet machine for sale can produce different shapes feed for fish, dog, cat etc.Through the pretreatment of the feed, it can reduce loss of nutrition and advance the protein ratio. So the feed will be digested easily by animals.

3.the floating fish feed making machine has high efficiency, low power consumption.

4.We offer different die molds to meet the various needs of the diameters of feed pellets.

5.Salmonellosis and bacterial infections of the raw materials will be eliminated after being processed by the high temperature and pressure.\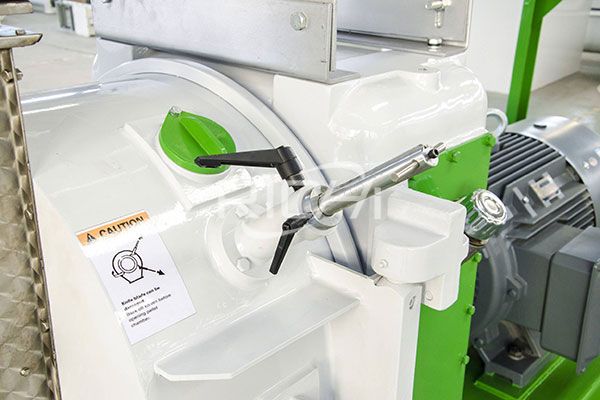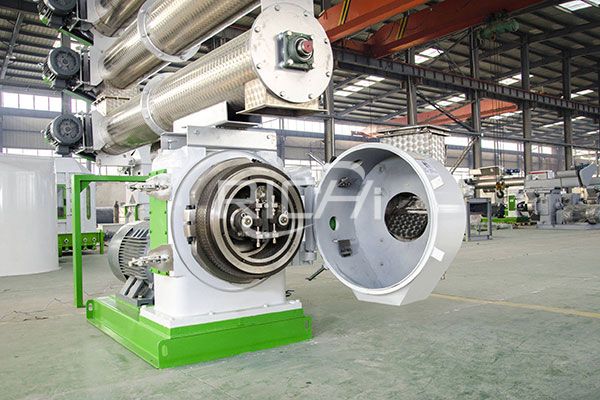 Working Principle Of Aquatic Feed Pellet Making Machine
The material in the extruding chamber of the fish feed making machine is subject to high pressure and temperature, making starches gelatinize and denaturing the protein, so that to improve the water stability and digestibility of feed pellet. Meanwhile salmonella and other harmful bacterium are killed in the process. When the material goes out from the outlet of the fish feed extruder, the pressure is released suddenly and the steam blows off rapidly. Then the pellet is formed. A cutting device on the machine will cut the pellets into required length.
Parameter And Model Of Aquatic Feed Pellet Making Machine
| Model | Capacity(TPH) | Main Motor Power(kw) | Feeder Motor Power(kw) | Conditioner Power(kw) | Dia.of Ring Die(mm) | Final Pellet(mm) |
| --- | --- | --- | --- | --- | --- | --- |
| SZLH250 | 0.2-1.4 | 22 | 0.75 | 1.5 | 250 | 1.5~12 |
| SZLH320 | 0.6-2.8 | 37 | 1.5 | 2.2 | 320 | 1.5~12 |
| SZLH350 | 1-5 | 55 | 1.5 | 3 | 350 | 1.5~12 |
| SZLH420 | 1.5-8.5 | 90 | 1.5 | 7.5 | 420 | 1.5~12 |
| SZLH508 | 2-12.5 | 132 | 2.2 | 11 | 508 | 1.5~12 |
| SZLH558 | 3-17.5 | 180/200 | 2.2 | 11 | 558 | 1.5~12 |
| SZLH558D | 2.8-15.5 | 160/180/200 | 1.5 | 7.5 | 558 | 1.5~12 |
| SZLH678 | 4-21 | 220/250 | 2.2 | 11 | 678 | 1.5~12 |
| SZLH678D | 3-17.5 | 200/220/250 | 2.2 | 11 | 673 | 1.5~12 |
| SZLH768 | 5-28 | 280/315 | 2.2 | 11 | 768 | 1.5~12 |
| SLZH858 | 5-30 | 280/315 | 2.2 | 15 | 858 | 1.5~12 |