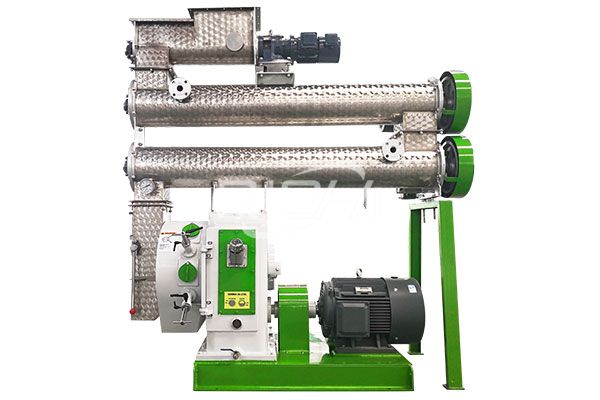 Aquatic Feed Pellet Making Machine
APPLICATION:
Aquatic Feed Industry
With longer and easier storage period, fish feed via extrusion process, including floating, sinking and slow sinking types, also can satisfy different demands of aquatic animals with various ingestion habits.
WhatsApp:
0086-18574103366

Applications Of Aquatic Feed Pellet Making Machine
Different fishes in different growing stages have different demands for feed particle size, therefore, choosing the right Aquatic Feed Pellet Making Machine technology and equipment is very important.
This aquatic feed pellet making machine is designed for making commercial pellets from corn, maize, grass, grains, protein, molasses and so on, and final pellets with different shapes, unique flavor, rich nutrients and fine texture, are widely used as aquatic and pet feed and etc.. Super automation control, high production efficiency.
Our machine is the best choice for medium and big sized feed mills and breeding farms. Complete pellet production lines with different capacities are also available to meet customers' specific demands.
Technical Features Of Aquatic Feed Pellet Making Machine
1.With different moulds, the floating fish feed pellet mill for sale can meet different stage fish. The food can be floating 24hours.
2.the floating fish feed pellet machine for sale can produce different shapes feed for fish, dog, cat etc.Through the pretreatment of the feed, it can reduce loss of nutrition and advance the protein ratio. So the feed will be digested easily by animals.
3.the floating fish feed making machine has high efficiency, low power consumption.
4.We offer different die molds to meet the various needs of the diameters of feed pellets.
5.Salmonellosis and bacterial infections of the raw materials will be eliminated after being processed by the high temperature and pressure.\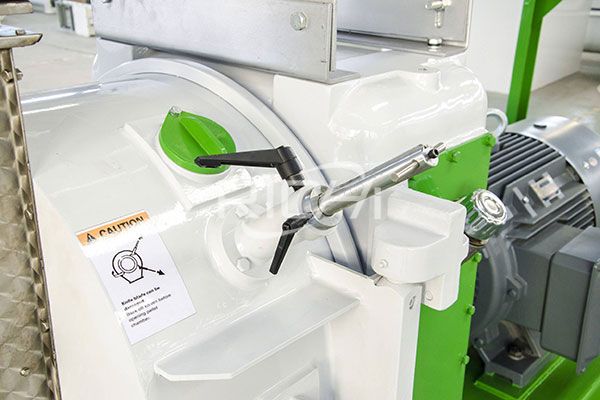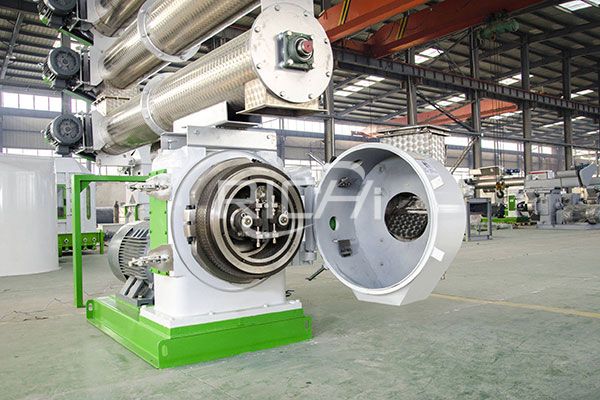 Working Principle Of Aquatic Feed Pellet Making Machine
The material in the extruding chamber of the fish feed making machine is subject to high pressure and temperature, making starches gelatinize and denaturing the protein, so that to improve the water stability and digestibility of feed pellet. Meanwhile salmonella and other harmful bacterium are killed in the process. When the material goes out from the outlet of the fish feed extruder, the pressure is released suddenly and the steam blows off rapidly. Then the pellet is formed. A cutting device on the machine will cut the pellets into required length.
Parameter And Model Of Aquatic Feed Pellet Making Machine
| Model | Capacity(TPH) | Main Motor Power(kw) | Feeder Motor Power(kw) | Conditioner Power(kw) | Dia.of Ring Die(mm) | Final Pellet(mm) |
| --- | --- | --- | --- | --- | --- | --- |
| SZLH250 | 0.2-1.4 | 22 | 0.75 | 1.5 | 250 | 1.5~12 |
| SZLH320 | 0.6-2.8 | 37 | 1.5 | 2.2 | 320 | 1.5~12 |
| SZLH350 | 1-5 | 55 | 1.5 | 3 | 350 | 1.5~12 |
| SZLH420 | 1.5-8.5 | 90 | 1.5 | 7.5 | 420 | 1.5~12 |
| SZLH508 | 2-12.5 | 132 | 2.2 | 11 | 508 | 1.5~12 |
| SZLH558 | 3-17.5 | 180/200 | 2.2 | 11 | 558 | 1.5~12 |
| SZLH558D | 2.8-15.5 | 160/180/200 | 1.5 | 7.5 | 558 | 1.5~12 |
| SZLH678 | 4-21 | 220/250 | 2.2 | 11 | 678 | 1.5~12 |
| SZLH678D | 3-17.5 | 200/220/250 | 2.2 | 11 | 673 | 1.5~12 |
| SZLH768 | 5-28 | 280/315 | 2.2 | 11 | 768 | 1.5~12 |
| SLZH858 | 5-30 | 280/315 | 2.2 | 15 | 858 | 1.5~12 |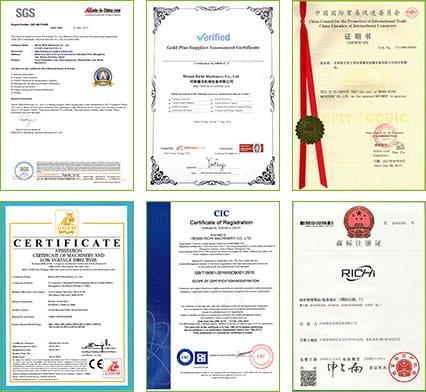 Introduction of RICHI


Strength certification

Richi Machinery is a professional manufacturing enterprise integrating scientific research and development, manufacturing, sales and service. We have developed and manufactured multifunctional pelletizers, grinders, mixers, dryers and more than ten categories and more than 30 models of complete machine products are widely used in feed, biomass, organic fertilizer, pet supplies, solid waste recycling, chemical industry, road construction and other fields. All RICHI products have passed ISO9001:2008 international quality system certification, EU CE certification and Customs Union CU-TR certification, successfully serving more than 2,000 customers in more than 100 countries and regions around the world.

Get Price & Service
Customized Design And Business Plan
In RICHI, every equipment and every pellet production line business plant can be customized. We will formulate multiple sets of pellet production process plans for comparative analysis according to the actual needs of customers, select a reasonable plan, and realize private customization. Our services run through all aspects of on-site terrain and environment survey, production line process design, raw material testing, cost requirement analysis, project investment budget, equipment installation and commissioning.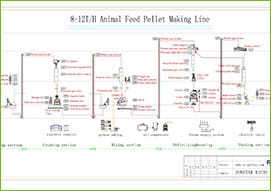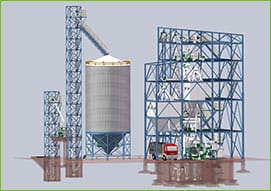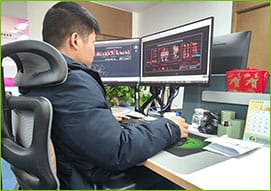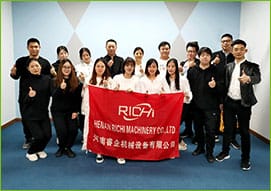 Quality Control


Richi Machinery

We adhere to the ISO9001 quality management system, and strictly implement international standards for product design and manufacturing processes. In terms of management systems, there are product quality accountability systems, product quality accountability systems, and safety production management systems; in terms of management tools, QC quality control management, SPC statistical process control, sampling inspection and measurement system analysis are used for quality control, to achieve effective control of the entire process of equipment production, and never let go of any quality hidden dangers that may affect customer operations.

Get Price & Service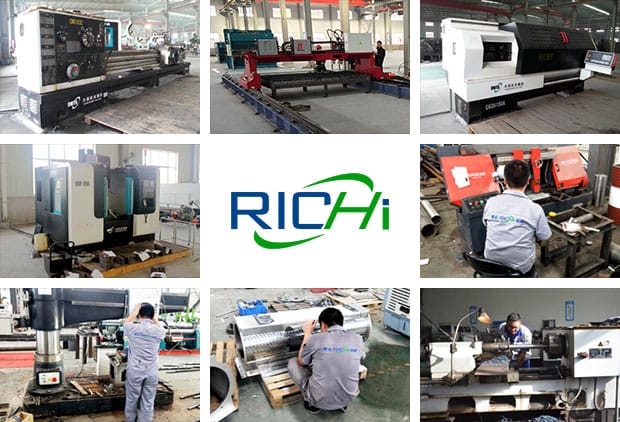 Delivery And Installation
RICHI has always been adhering to the spirit of craftsmanship to make every detail good, especially in the link of equipment preparation and delivery, we follow the standardized process: preparation order check-equipment factory quality inspection-packing list re-inspection-scientific packaging and transportation, ensure the safe and non-destructive delivery of equipment. According to customer needs, RICHI installation engineers will guide the construction of site infrastructure, equipment installation and commissioning and trial operation of the entire production line throughout the process. When the relevant project indicators reach the design standards, the client will carry out the project acceptance.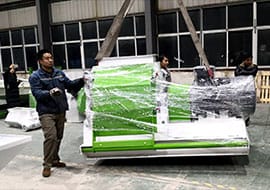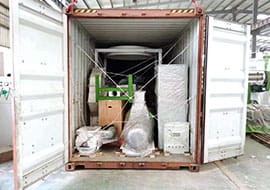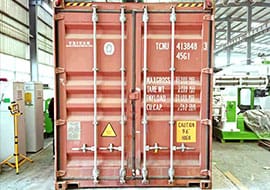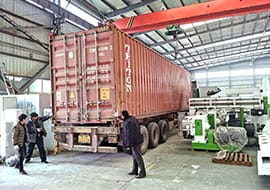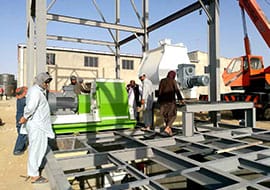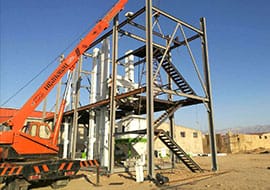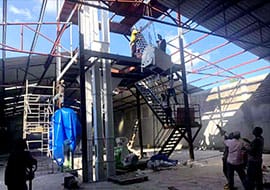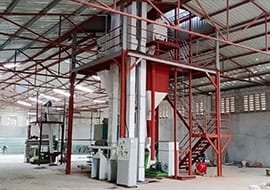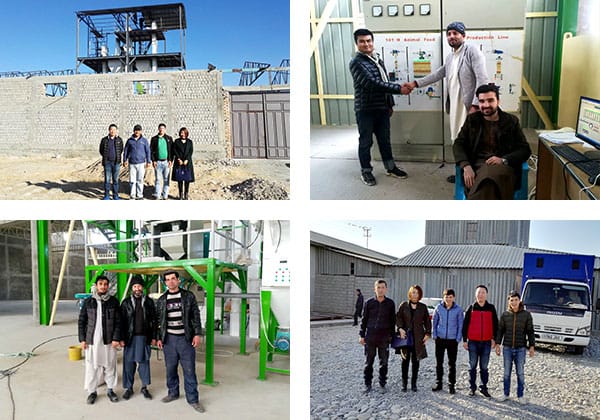 After-sales And Training


Richi Machinery

We have built a team of nearly 100 technical engineers to solve a series of problems in the project from consultation, site survey, sample analysis to plan design, installation and commissioning, and maintenance. We provide comprehensive and systematic training for the technical staff of each customer to better serve the customer's project needs. After the technicians have finished their studies, RICHI will provide follow-up technical support services, and the training engineers will follow up the project use effects in the later stage to ensure the stable operation of the customer's project.

Get Price & Service
Checking Order
With the sales contract, the order tracking clerk checks the models and quantities of each machine and spare parts.
Quality Test Before Delivery
Upon completion of the manufacturing of equipment, tthe quality inspector strictly checks quality of every machine with the checklist.
Check Items When Packing
Before packaging and shipment, the order tracking clerk checks the packaged items again with the packing list to avoid loss of items.
Sign the contract
Adopting international common standards for accurate design of product packaging, prevent product damage rate and the effective use of transport tools, which ensure the perfect delivery of products.
Get the minimum offer free of charge, please fill in the following information to tell us (confidential information, not open to the public)
Copyright © 2015-2021 by HENAN RICHI MACHINERY CO,LTD.All rights reserved.
Tel:0086-18574103366
Email:sales@cnrichi.cn