Applications Of Fish Feed Processing Machine
There are many factors affecting the expansion situation of feed stuffs, but expansion is mainly closely related to tempering condition, operating conditions of extruder machine, property and shape of raw materials, which means changing the extruding conditions can control the floating and sinking status of extruded fish feed.
1.Fish food made by this pellet extruder is of puffing type, more easily to digest for fishes.

2.The fish feed pellet size can be from 0.9-12mm to feed different sizes of fishes.

3.The puffing fish feed pellets can float on the water surface without dissolution for over 12 hours.

4.High temperature and high pressure process can kill the salmonellosis and bacterial infections and also makes the pellets easily to digest.

5.Not only for making fish feed pellets, but also suitable for making feed pellets for dog, cat, bird.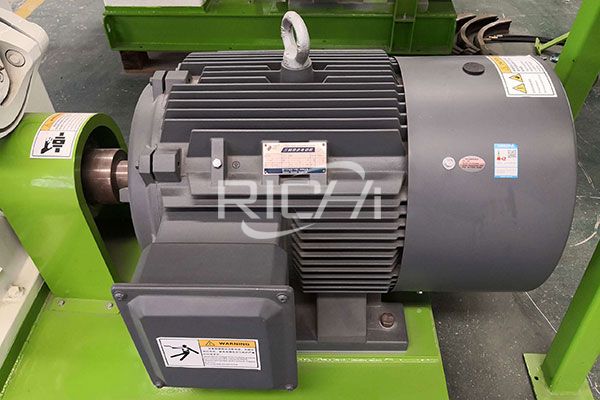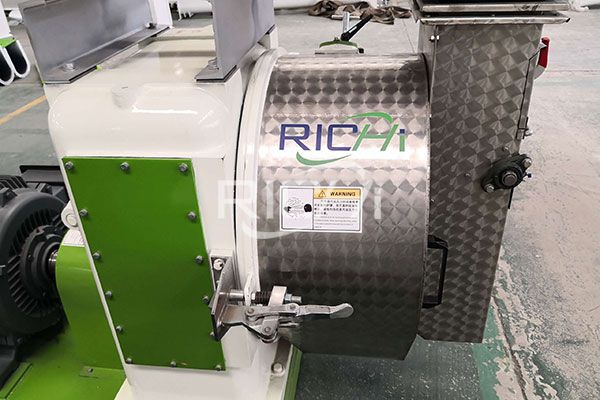 Working Principle Of Fish Feed Processing Machine
There is no need to heat outside the dry type machine, through the screw extruding of the raw material, heat is produced and gathered during the rotary working process in the airtight environment, and during the high temperature ripening process, the starch and fiber of the raw material become swell. Then under the pressure-tight condition, material will be formed into pellets by shaping mould. At the end, through the high pressure produced by the regular rotating of the screw, after being cut by the forepart cutter which rotates regularly and high-speedily, the finished products will be shrunk and become small average puffed balls in room temperature and pressure.
Parameter And Model Of Fish Feed Processing Machine
| Model | Capacity(TPH) | Main Motor Power(kw) | Feeder Motor Power(kw) | Conditioner Power(kw) | Dia.of Ring Die(mm) | Final Pellet(mm) |
| --- | --- | --- | --- | --- | --- | --- |
| SZLH250 | 0.6-1.4 | 22 | 0.75 | 1.5 | 250 | 1.5~12 |
| SZLH320 | 1.8-2.8 | 37 | 1.5 | 2.2 | 320 | 1.5~12 |
| SZLH350 | 3-5 | 55 | 1.5 | 3 | 350 | 1.5~12 |
| SZLH420 | 4.8-8.5 | 90 | 1.5 | 7.5 | 420 | 1.5~12 |
| SZLH508 | 6-12.5 | 132 | 2.2 | 11 | 508 | 1.5~12 |
| SZLH558 | 9-17.5 | 180/200 | 2.2 | 11 | 558 | 1.5~12 |
| SZLH558D | 8.4-15.5 | 160/180/200 | 1.5 | 7.5 | 558 | 1.5~12 |
| SZLH678 | 12-21 | 220/250 | 2.2 | 11 | 678 | 1.5~12 |
| SZLH678D | 9-17.5 | 200/220/250 | 2.2 | 11 | 673 | 1.5~12 |
| SZLH768 | 15-28 | 280/315 | 2.2 | 11 | 768 | 1.5~12 |
| SLZH858 | 15-30 | 280/315 | 2.2 | 15 | 858 | 1.5~12 |