1.The basic function of fish feed produced through extrusion process is to kill the germ, mycete and fungus in feed ingredients, improve the hygienic quality and provide safe fodder for fish and other aquatic animals.

2.High digestive utilization ratio: in the process of extruding, the heat, steam, pressure and other mechanical actions can promote the degree of starch pasting, break and soften the cell wall part of fiber structure and release some digestible materials, which is in favor of the digestion and absorption for aquatic livestock.

3.Slight pollution to environment: with good stability in water, extruded fish feed makes it possible to decrease the dissolution and sediment of feed nutrition and then reduce loss and waste, alleviating water pollution.

4.Convenient feeding management: extruded fish feed can float on water for a long time, which makes it easier to observe fish ingestion so as to adjust feeding quantity timely and master fish growth and health state.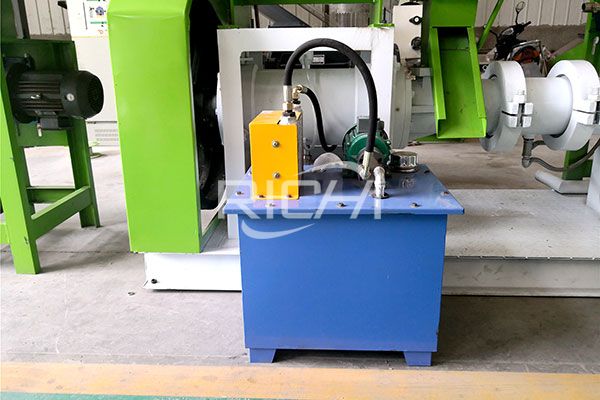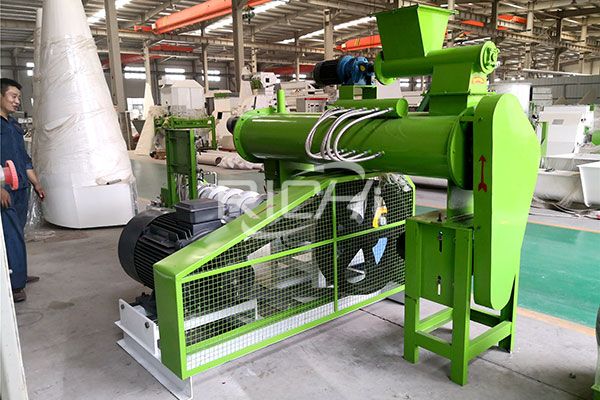 Overview
Currently, the main extrusion equipment applied in aquatic feed production is single screw fish feed extruder which is also divided into dry type fish feed extruder and wet type fish feed extruder machine. With different parameters and feed formulation, fish farmers and feed plants can make floating, sinking and slow-sinking feed with high quality and nutrition so as to adapt for diverse ingestion requirements of various aquatic animals. Adopting alloy steel as material。
Working Principle
in the process of extruding, it adopts the heat from friction for warming materials, forces materials to pass through die hole and gets certain pressure simultaneously under the action of screw extrusion. After extruding out of die hole, materials pressure will decrease sharply and moisture will evaporate so as to achieve the goal of extrusion.
Parameters
| | | | | | | |
| --- | --- | --- | --- | --- | --- | --- |
| Model | Capacity(t/h) | Main motor power(kw) | Feeder power(kw) | Screw diameter(mm) | Cutter power(kw) | Conditioner power(kw) |
| DSP60-B | 0.18-0.2 | 15 | 0.4 | Φ60 | 0.4 | 0.75 |
| DSP70-B | 0.25-0.30 | 18.5 | 0.6 | Φ70 | 0.6 | 0.75 |
| DSP80-B | 0.35-0.40 | 22 | 1.1 | Φ80 | 0.8 | 1.1-1.5 |
| DSP90-B | 0.50-0.60 | 37 | 1.1 | Φ90 | 1.1 | 2.2 |
| DSP120-B | 0.70-0.80 | 55 | 1.1 | Φ120 | 1.5 | 2.2-3.0 |
| DSP135-B | 1.0-1.2 | 75 | 1.5 | Φ135 | 2.2 | 3.0-4.0 |
| DSP160-B | 1.8-2.0 | 90 | 2.2 | Φ155 | 2.2-3.0 | 4.0-5.5 |
| DSP200-B | 3.0-4.0 | 132 | 2.2 | Φ195 | 3.0-4.0 | 5.5 |
| DSP200-B | 3.0-4.0 | 132 | 2.2 | Φ195 | 3.0-4.0 | 5.5 |