The 4000-5000KG/H livestock feed pellet production line is not the first export of Richi Machinery to Trinia and Tobago. Prior to this, we also exported the country's wood pellet processing equipment to customers in this country. In addition to petroleum and chemical products, livestock are the main products exported by Tobago, which means that there is a large demand for animal feed. The production capacity of 400-500kg small animal feed making plant seems to be small, but for Trinia and Tobago, where the breeding industry is not developed, it is already a relatively large production.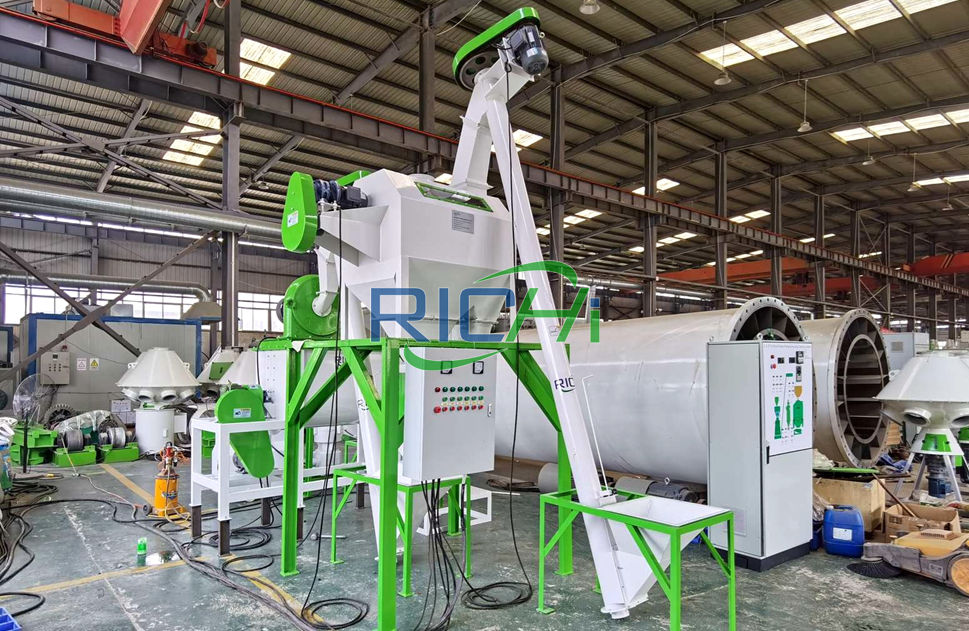 This is a project of animal feed machinery china for small farm in Tobago. The whole small production pellet line 500 kilo hour for livestock of this project has a reasonable process layout and the small animal feed plant is smooth and simple; the project is equipped with a series of high-yield and low-consumption products such as Richi's animal grain hammer mill, small feeds mixer, small scale pellet machine for feeds.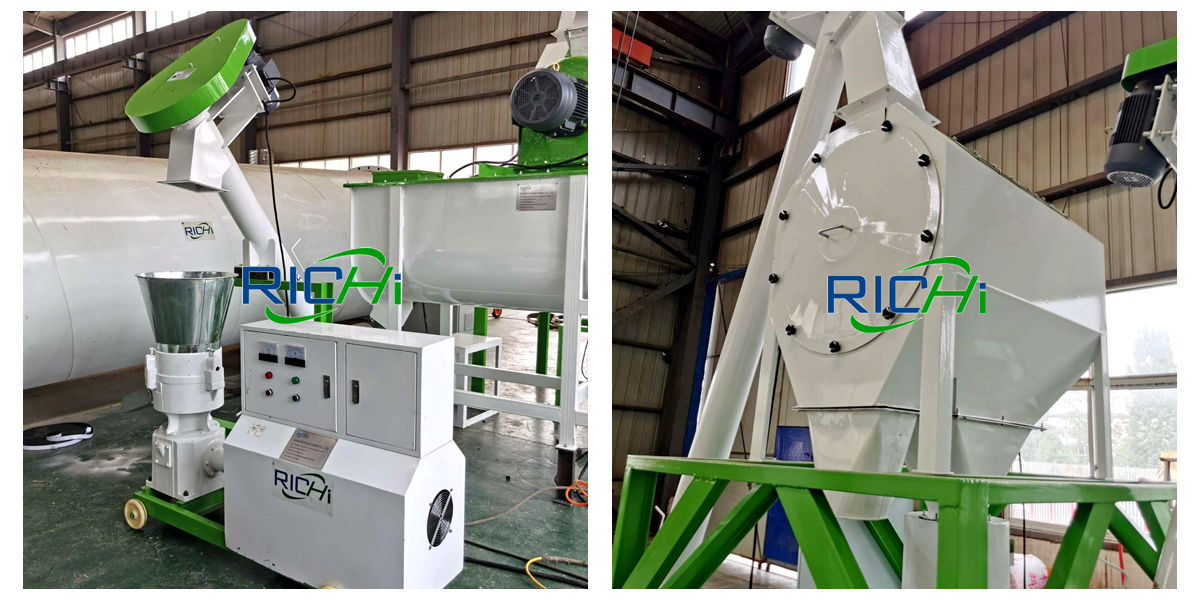 In terms of the operation intensity of the workers and the same output, the small farm feed processing equipment configured by Richi Machinery can reduce the energy consumption of at least 5kw per hour than the peer small scale feed milling plant manufacturers, which reduces the operating cost of the 400-500kg hr small animal livestock feed plant. This small feed production plant is a turnkey project of Richi Machinery, which has created a good model effect for similar small feed mill plants.
Small animal feed manufacturing process design for 400-500kg/h small capacity pelletizing line in Trinia and Tobago
The general process flow of the 400-500KG/H small scale animal feed plant: put soybean, soybean meal, bran, corn and other raw materials into the cleaning equipment, the raw materials after debris removal have entered the small scale feed grinder, and after grinding into powder, enter the livestock feed mixers for small farms, according to customer's formula, oils are added in this section, and then mixed with the powdered raw materials, and then enter the small scale feed pellet machine. Then you get the finished product, which can be directly used to feed animals.
The following is the detailed animal feed manufacturing process for 400-500kg/h small feed pellet production line for sale Trinia and Tobago:
Small animal feed pellet machine as explained earlier is a small and less complicated machine. This makes the processing of the pellets a bit easier to comprehend. The initial process is to bring the material for making the pellets. These includes soya bean meal, maize meal, vitamin among others.
Advantages Of RICHI Small Animal Livestock Feed Pellet Mill Unit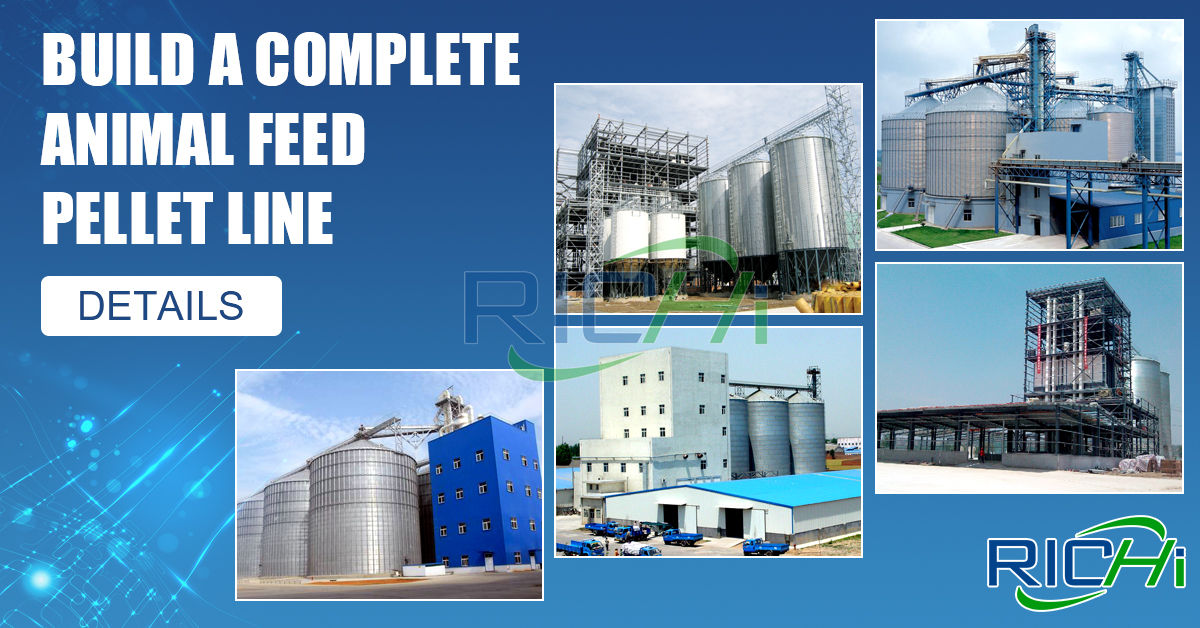 PELLET RICHI is a reliable animal feed pellet machine and small pellet feeds plant supplier in China, with decades of experiences in livestock and poultry feed manufacturing process.This 400-500 kg per hour small animal feed plant is one of our hot sell products for small animal feed making factories around the world.
If you want to buy small animal feed pelleting machine or small animal feed machinery for cows sheep fish poultry for starting your own mini small scale feed processing plant, it should be your best choice! Whenever you are interested in our small feed mill equipment for making feed pellets, don't hesitate to get in touch!