NEWS
Industry News
Follow Richi Machinery trends, collect industry information, and discuss market focus.
12,000 Tons/year Bamboo Chips and Wood Pellet Production Line Project
Date: 2020-11-19 08:29:17
From: www.pellet-richi.com
Clicks:
There are many raw materials for making biomass pellet fuel, and the waste from bamboo and wood processing is one of them. Bamboo is one of the fastest growing plants. Unlike other trees that have a growth period of several decades, bamboo can become a material in just three years and has a high resource utilization efficiency. China has abundant forest resources and extensive wood resources. Sawdust is the waste of wood processing companies. The use of wood chips increases the utilization rate of wood resources and increases the added value of wood waste. Moreover, waste bamboo and wood chips have high calorific value and are an efficient fuel.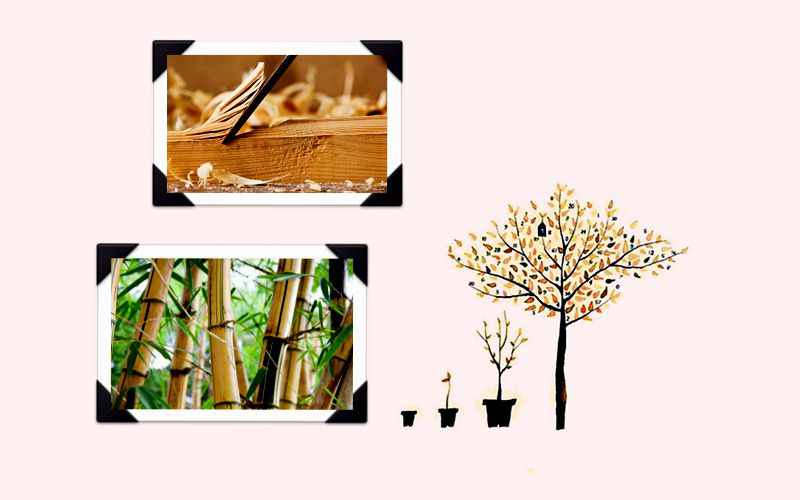 Waste Bamboo Chip and Wood
This project is to build a 2-3 tons/hour waste bamboo chip wood pellet production line with an annual output of 12,000 tons of shaped biomass pellets. In this project, waste scraps and waste wood chips produced by surrounding bamboo and wood processing enterprises are processed into cylindrical biomass pellets for use as fuel. Wood chips and bamboo chips are processed into biomass fuel at a ratio of 1:1. The formed biomass particles are easy to store, transport, convenient to use, free of any harmful additives, high combustion efficiency, clean and environmentally friendly. It can solve the environmental pollution problems of waste scraps, waste wood chips and other solid waste generated by bamboo and wood processing enterprises, turn waste into treasure, protect the environment, increase employment, and promote local economic development. It has good environmental, economic and social benefits .
1. Main Raw Materials and Auxiliary Materials
The main raw and auxiliary materials of this project are shown in Table 1
| | | |
| --- | --- | --- |
| Name | Capacity/year | Source |
| Sawdust | 6000 tons | Peripheral furniture factory |
| Bamboo slices | 8600 tons | Surrounding summer mats, bamboo chopsticks factories |
| Formed biomass fuel | 300 tons | In-plant products |
| Water | 1092 cubic meters | Groundwater |
| Electricity | 400,000 degrees | With 350kw/h transformer in the factory |
2. Main Production Equipment
The main production equipment of this project is shown in Table 2
| | | |
| --- | --- | --- |
| Name | Unit | Quantity |
| Crusher | Number of units | 2 |
| Bamboo pellet machine | Number of units | 3 |
| Cooling machine | Number of units | 1 |
| Bucket Elevator | Number of units | 3 |
| Automatic sewing machine | Number of units | 3 |
| Pulse Dust Collector | Number of units | 2 |
| Belt conveyor | | 9 |
| Forklift | Number of units | 2 |
| Forklift | Number of units | 1 |
| Transformer | | 1 |
| Weighbridge | | 1 |
| Dryer | Number of units | 2 |
| Fan | Number of units | 1 |
3. The Main Content of the Project
Project category
Project content
Remarks
Main project
There are 2 production lines, with an annual output of 12,000 tons of biomass fuel pellets and a production workshop of 2000m2. The production workshop is located in the inner area of ​​the raw material warehouse. A production line using waste bamboo chips and wood chips as raw materials has been built, and a new production line is planned.
Relying on the original shed type factory building
Auxiliary engineering
Finished product workshop
2000m2
Completed
Weighbridge
There is a weighbridge room equipped with an electronic weighbridge. The weighbridge room is about 24m2. For production management
Completed
Raw material warehouse
Three, a total of 5000m2
Completed
Guard room
40m2
Completed
Office building
400m2
Completed
Dormitory building
300m2
Completed
Public engineering
Water supply
Mainly for employees' domestic water, which comes from groundwater.
Drainage
The drainage system is rain and sewage separation system. The canteen wastewater is treated in the grease trap and then used to fertilize the vegetable field with the domestic sewage after being treated in the three-grid septic tank.
Power supply
The factory comes with a 350kw/h transformer
Heat supply
Two drying ovens, one for use and one for preparation
Relying on engineering
Yiyang Municipal Solid Waste Incineration Power Plant
Yiyang Municipal Solid Waste Incineration Power Plant is located in Qingshan Village, Xielingang Town, Yiyang City, Hunan Province, with a total area of ​​60,000 square meters, or 90.0 acres. The total investment is 50.46 million yuan, and the service scope covers the main urban area of ​​Yiyang City and some surrounding towns and towns and the eastern new district. The mechanical grate furnace incineration process is adopted, and two 400t/d waste treatment production lines are selected.
4. Working System and Labor Quota
This project is equipped with 26 personnel. The annual working time is about 300 days. The crushing and drying section is an 8-hour day shift. The granulating process works from 23:00 to 17:00 the next day. No production at night in the crushing and drying section. .
This is a 12,000-ton/year wood and bamboo chip pellet production line project in China. If you also want to build a biomass pellet plant, no matter what your raw materials are, Richi Machinery can customize a suitable solution for you. Looking forward to your contacting us!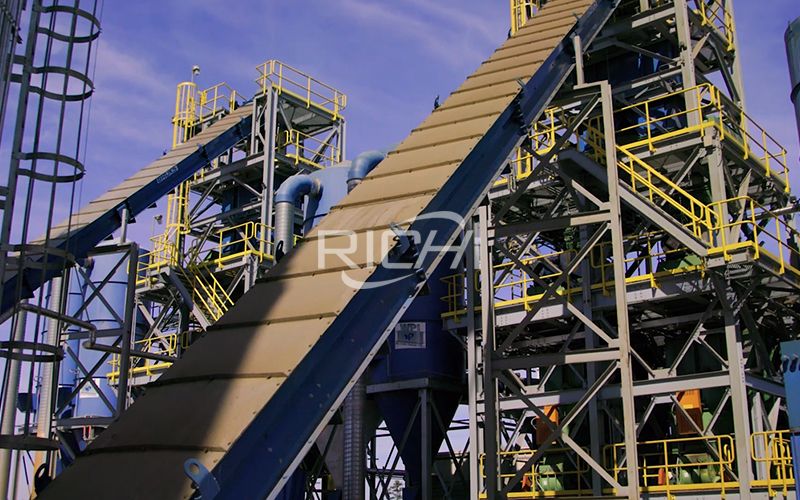 Waste Bamboo Chip and Wood Pellet Production Line Project
Richi Machinery Biomass Pellet Production Line Project
Indonesia 1-1.5T/H Wood Pellet Production Line
Iceland 1-1.5 T/H Wood Pellet Line
Congo 1-1.2 T/H Wood Pellet Plant
Poland 2-3T/H Waste Tire Fiber Pellet Plant
Canada 2-3T/H Full Automatic Biomass Wood Pellet Plant
Thailand 3-5T/H Organic Fertilizer Pellet Production Line
TAIWAN 1-2T/H Biomass Wood Pellet Manufacturing Plant
Mexico 1-2T/H Fertilizer Pellet Machine For Fertilizer Pellet Plant
Biomass industrial 10 T/H wood pellet plant project in Mexico
2T/H Wood Pellet Production Line In Netherlands
5T/H Wood Pellet Factory In Austria
Australia 2-2.5 T/H Super Quality Biomass Wood Pellet Plant
Brazil 1-2 T/H Best Price Wood Pellet Production Plant
Ukraine Small Capacity 500-700KG/H Beech Wood Pellet Line
Germany 2-2.5 Tons/hour Computer Control Wood Pellet Plant
USA Large Industrial 10 Tons/Hour Wood Pellet Plant
The above is the article for you: 12,000 Tons/year Bamboo Chips and Wood Pellet Production Line Project.
If you are interested in our products or project solutions, please contact us. We will give you the best product quality and the best price. Email: enquiry@pellet-richi.com