Overview of Germany 2-2.5t/h best design wood pellet production line for energy pellets
The global development of the world's biomass pellet fuel industry is not balanced. At present, the main producing areas are concentrated in the European Union and North American countries. Among them, the countries with the largest biomass fuel wood pellet production are the United States, Canada, Germany and Sweden.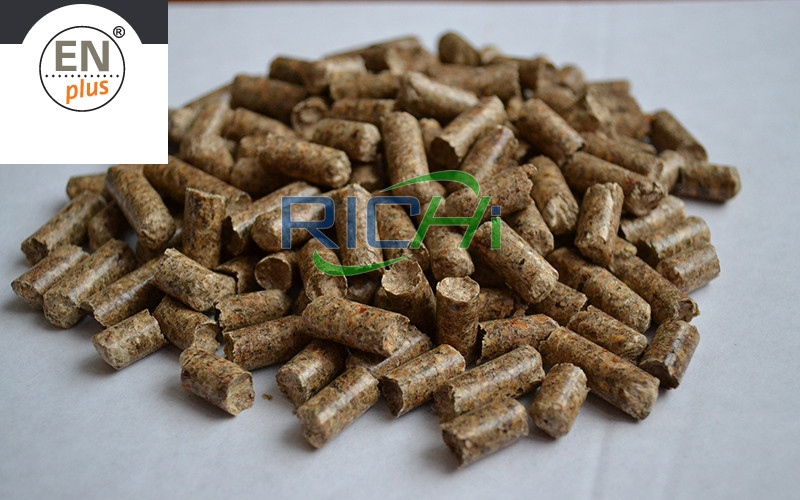 With the rapid growth in demand for biomass pellet fuel, as one of the countries with the largest export volume of biomass wood pellets, Germany's biomass pellets are not only sold to other countries, but also mainly used in the domestic heating and power generation fields.
The biomass in Germany mainly comes from forestry and agriculture, as well as garbage. The main purpose is heating, and heating is provided by solid biomass, that is, heating with biomass pellets. Wood has a very large share in the German heating system. They are not simply thrown directly into the stove, but processed into pellet fuel that can be fully burned.


Germany is the birthplace of biomass wood fuel pellet machines, and it is also the place where the most advanced biomass pellet machines are produced. However, on the basis of the same technology and quality, price and service have become the reason why German customers choose Richi Machinery for this 2-2.5t/h ce full wood pellet plant project.
Raw materials: softwood (90%) and hardwood (10%)
Final products: Wood pellets
Total power: 426.18 KW
Wood pellet plant cost: around 250,000USD
Wood pellet production process: Crushing → Mixing → Pelletizing → Cooling → Elevating → Packing

The remarkable feature of this latest technology high quality wood pellet production plant 2-2.5 tons/hour capacity is that it adopts material mixing process, which realizes the stability of raw material entering wood pellet making machine pelletizing chamber and guarantees the continuous and stable running of equipments. Compared to those wood pelletizing equipments made in USA or Germany, our ring die wood pellet mill machines can endure a high material moisture content of 13-15%, so that customer can greatly lower the energy input in drying process, thus decreasing wood pellet manufacturing cost.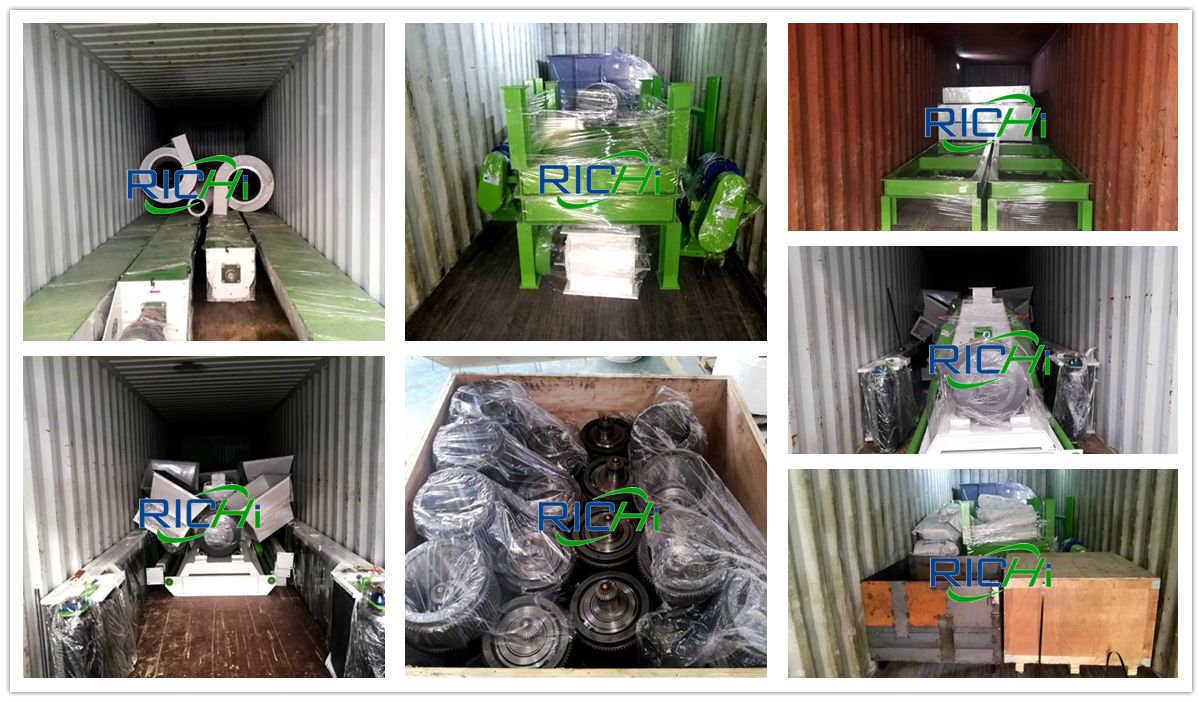 On-site pictures of wood pellet plant equipment delivery
Besides, the electric circuit of this 2-2.5 tons per hour high quality wood pellet production line with ce strictly obeyed Germany electric standard. The 2-2.5t/h computer control easy to use wood pellet manufacturing plant was also equipped with emergency stop system and independent power switch for every set of wood pellet production equipment to assure operating safety.
Machinery needed for making wood pellets in wood pellet manufacturing plant for sale Germany
Main Machines in This 2-2.5TPH Complete Wood Pellet Plant For Sale Germany:
| Name | Model | QTY |
| --- | --- | --- |
| Wood peeling machine | MCQP-600*2 | 1 |
| Wood spliter | PMJ-2000 | 1 |
| CE heavy duty wood chipper | JLBX-216 | 1 |
| Biomass hammer mill | SFSP 66*80 | 1 |
| Cyclone | ф1000 | 1 |
| Pulse dust collector | TBLMa.36b | 1 |
| U-Screw conveyor | TLSSU30 | 4 |
| CE commercial sawdust dryer | ф1500*150000 | 1 |
| Bucket elevator | TDTG40/23 | 3 |
| CE certificate wood pellet maker | MZLH520 | 1 |
| Cooling machine | SKLN14*14 | 1 |
| Vibrating screener | TDZS63 | 1 |
| Packing machine/Belt and sewing machine | DCS-50 | 1 |
| MCC Control Center ;Mimic control panel | / | 1 |
Tips For Improving The Wood Pellet Maker Production Efficiency For Wood Pellet Manufacturing Plant
Improving the production efficiency of wood pellet maker to achieve the ideal result is very important in the manufacture of pellets. It's one of the questions that many wood pellet manufacturers and producers and customers need to solve. Below are some techniques that will help users maximize the output of a ring die wood pellet mill machine.


Strictly monitor the quality of biomass material for wood pellet mill to make wood pellets for sale
The quality feeding process involves three key aspects:
Prohibit the entry of too hard or non pulverized material from entering the chamber of high quality biomass wood pellet mill.
Ensure the raw material size is not too large by advanced screening and drying before the processing by the hot sale biomass wood pellet mill.
Monitor the moisture content since the material should be dried to allow minimal sticking on the factory offered wood pellet mills walls.
Ensure the factory supply competitive price biomass wood pellet mill has a better rolling form
The rolling form of hot selling ce wood pellet mills is a key factor since it determines the wood pellet plants production efficiency and power consumption. Increasing the pressure while reducing the invalid ware and sizes enables the materials to form more quickly. As a result, the wood pellet mill making machine discharge rate is improved, thus achieving the production efficiency goal.

Provide a reasonable working parameter of the hot selling ce wood pellet mills
The working conditions of the high quality wood pellet mill machine for fuel pellets have a direct impact on natural material movement as well as the production efficiency. Improve the productivity of the wood pellet machine by advancing the roller design to suit the samples produced. Matching the roller and die results in maximal production efficiency of the wood pellet equipment.

Upgrade the transmission efficiency of the wood pellet mill pellet press
A slow transmission efficiency of the engine affects the quantity and quality output of wood pellet mill press machine. A power transmission system should be designed such that the power consumed by the field installation provided wood pellet mill machine can be increased by improving the energy conveyance to achieve cost-effective and energy-saving products.
Proper competence levels of new condition wood pellet mill workers
Employees operating the wood pellet mill for wood pellets need to master the safety measures to avoid unnecessary breakdown. Employees with formal training of the essential operation training bring out the best of the new technology wood pellet mill.